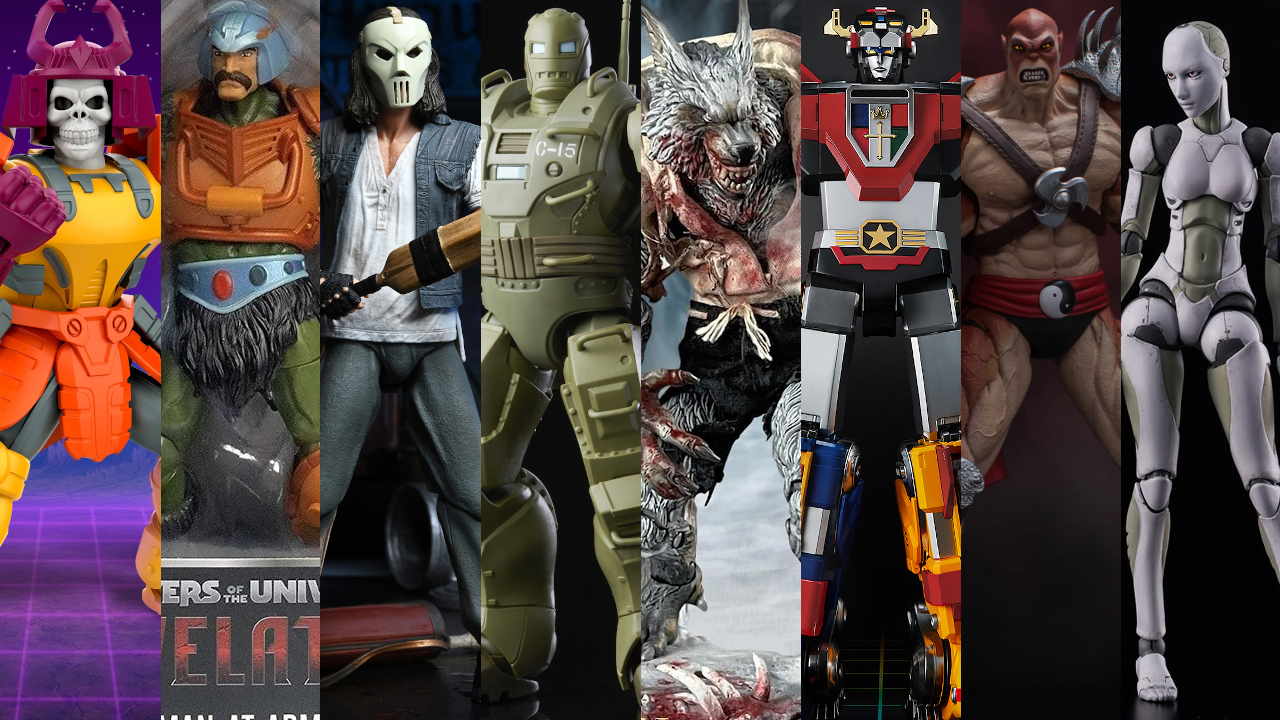 I start out the video talking about how there's less news this week…..then proceed to ramble it up to 30 minutes. Can't win. But let's talk Marvel Legends and Ghostbusters and Fortnite, some Transformers and Masters of the Universe, a little TMNT and Mezco, a bit of Halo and Voltron, and then talk some more!
Blitzway 5Pro Studio Carbotix Voltron
Jazwares Fortnite Legendary Series Double Agent Wildcard Duo Mode Pack
Jazwares Halo Infinite 65 inch Spartan Yoroi Reveal
Storm Collectibles ACGHK 2021 Mortal Kombat and Kintaro Pre-Order
COOModel Jungle Howl Forest Werewolf and Snowfield Slaughter Bloody White Werewolf
1000Toys 112 TOA Heavy Industries Synthetic Human Female
NECA Defenders of the Earth Test Shots
NECA Teenage Mutant Ninja Turtles Video Game Turtles in Time Pirate Bebop and Rocksteady and Walmart TMNTII Super Shredder/1990 Ultimate Casey Jones
Mezco One:12 Collective DC Gotham by Gaslight Joker Deluxe Edition
Mezco MezcoCon Reveals Godzilla, Pyramid Head, Rumble Society, ROBIN?
Reveal #11 – One:12 Collective Robin 🦸‍♂️#MezcoCon2021 pic.twitter.com/7GDmMaL74U

— Mezco Toyz (@mezcotoyz) July 24, 2021
Mattel Masters of the Universe Masterverse Revelation Wave 2
Super7 Transformers ULTIMATES Wave 2
Hasbro Fortnite Victory Royale Series Chaos Agent Carded
First carded shots of the Hasbro Fortnite 6" Victory Royale Series Chaos Agent.

He's just kinda chillin in there. pic.twitter.com/GqImjy6c25

— Preternia (@preterniadotcom) July 30, 2021
Hasbro Ghostbusters Afterlife Plasma Series