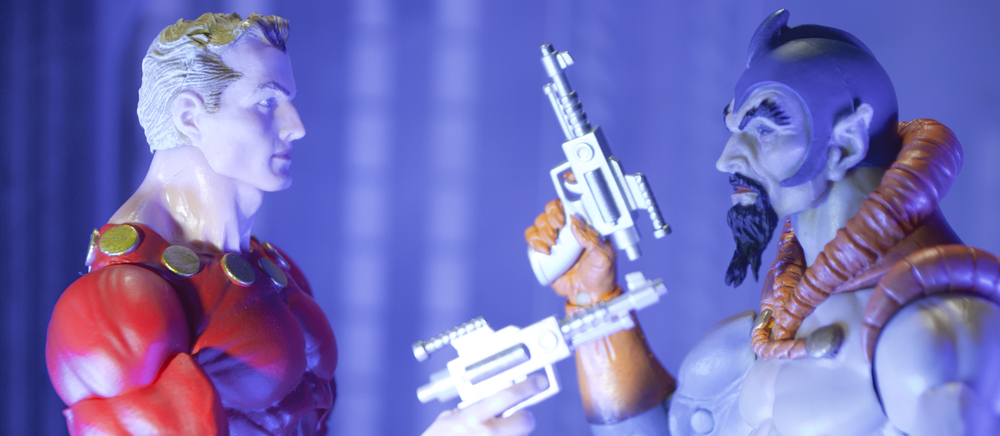 I will save you from the intro of Queen's "Flash" song here as there will be time for that later, but cause for celebrations are in order here for me as right outta nowhere, NECA has delivered Flash Gordon and Ming figures in tribute to their Filmation cartoon-inspired vintage toy appearances. Reruns of that show were my first introduction into that world, and I am so happy to have figures celebrating those looks.
Yeah, SDCC is going on two years of "it ain't what it used to be" but NECA did a great job presenting their "convention" reveals in a livestream format for all to see. Plus, even though we weren't walking around the booth, we still had a chance to chat with Randy after the show and talk in-depth about all the new hotness. I think it all worked out well, actually, even if we didn't get to go San Diego.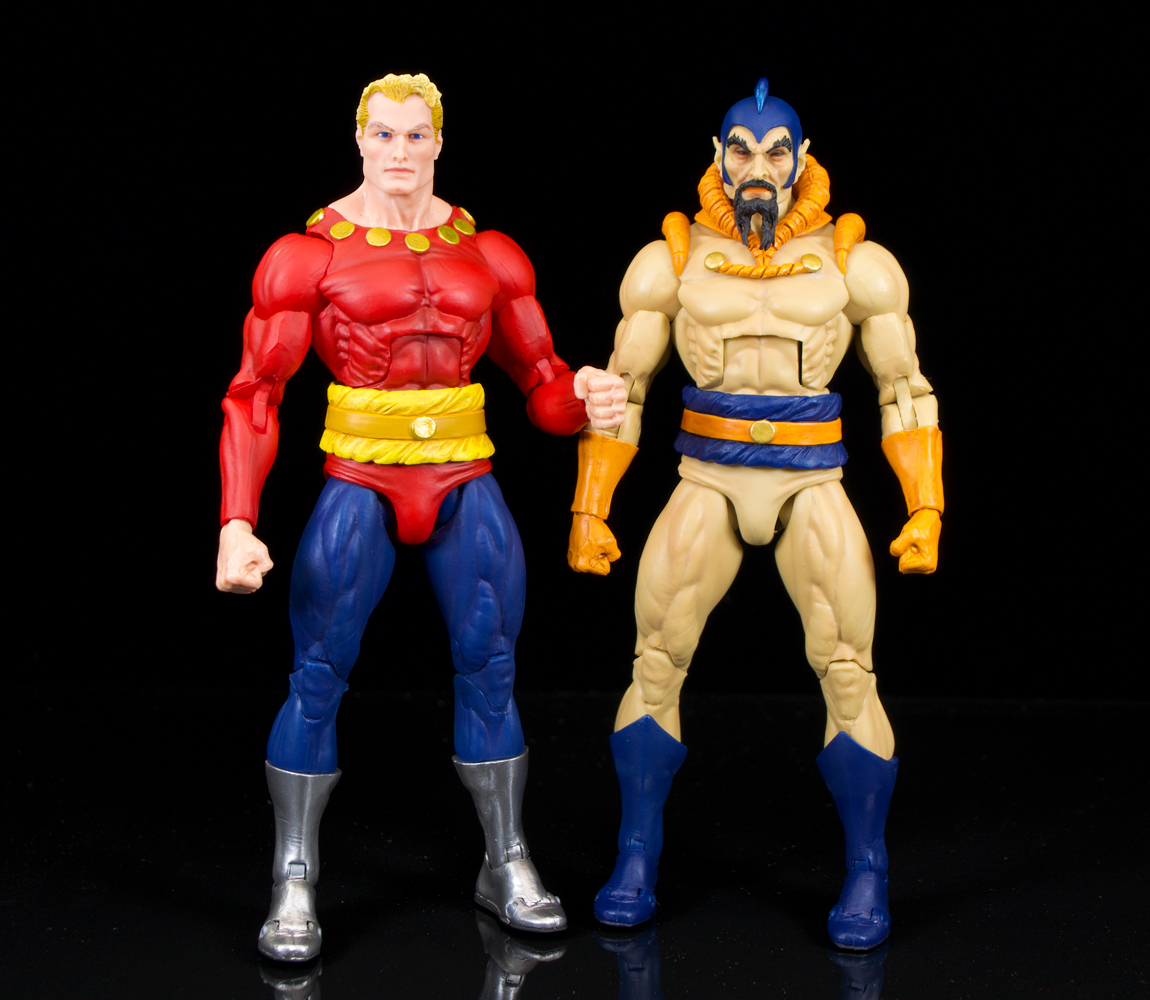 The exclusives were on-point this year as well, and getting to celebrate TMNT and Flash Gordon in action figure form is always a good time in my book. Now, the Channel Six set will be along later this year, but we were fortunate enough to get our grubby mitts on early copies of the "Filmation" Flash and Ming, and man, they are really, really nice. I am a big fan of the Defenders of the Earth versions of these, no doubt, but if I had my druthers, these are the looks I go with all day. I was kind of expecting NECA to give us the pulp origins appearance of these characters (which they are), but these cartoon, as well as the movie, tributes were unexpected, but most welcome.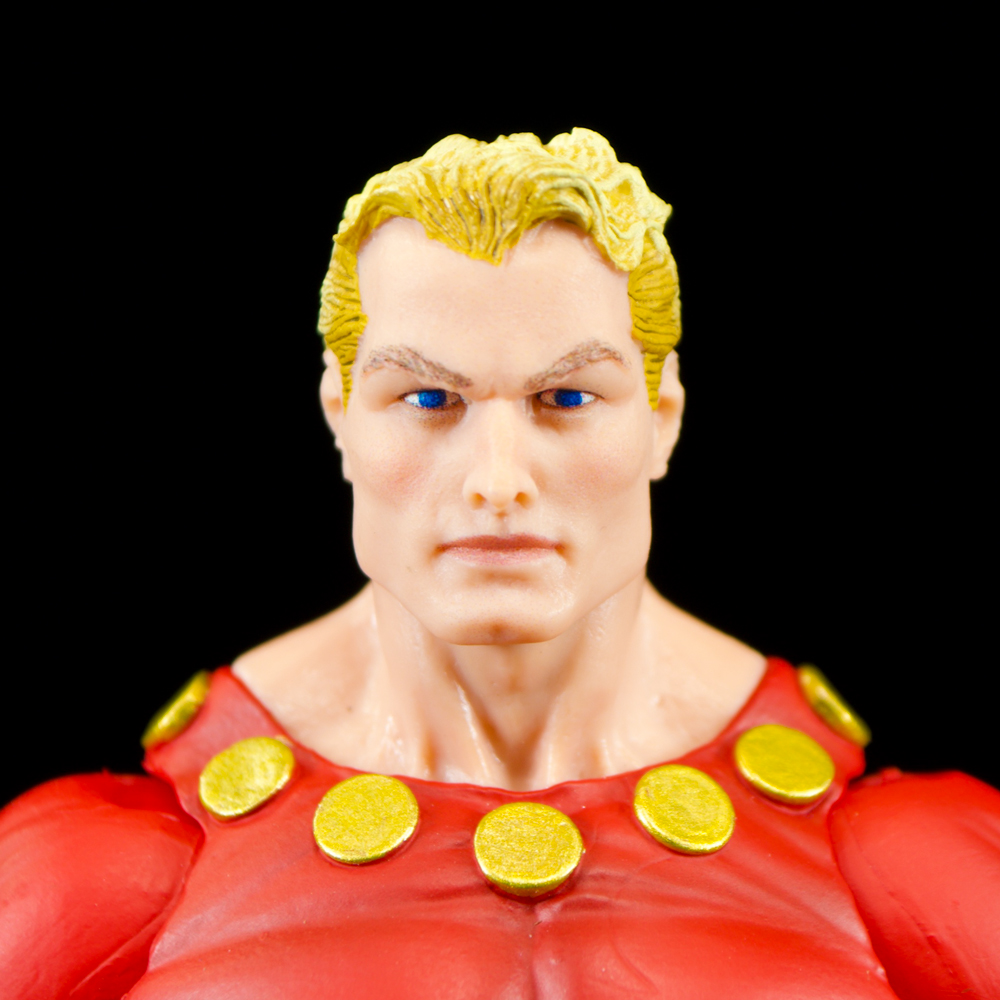 If you are not familiar with the Filmation show, you can find it easily enough. It was before my time, but somehow I got a pretty healthy dose of the show via reruns on some such channel when I was a kid. Mattel made a line of figures based on the show, and these are very much direct tributes of those looks. I am very pleased how well those simpler designs translate so well over to these more realistic takes on the characters. These figures borrow much of the parts from the originals, but there is a cleanness to them brought out by the streamlined designs. These most certainly cut more "superhero" silhouettes, and it REALLY makes me want other characters from the show based on updates to those old toys, and maybe even characters like Aura who never saw plastic back then.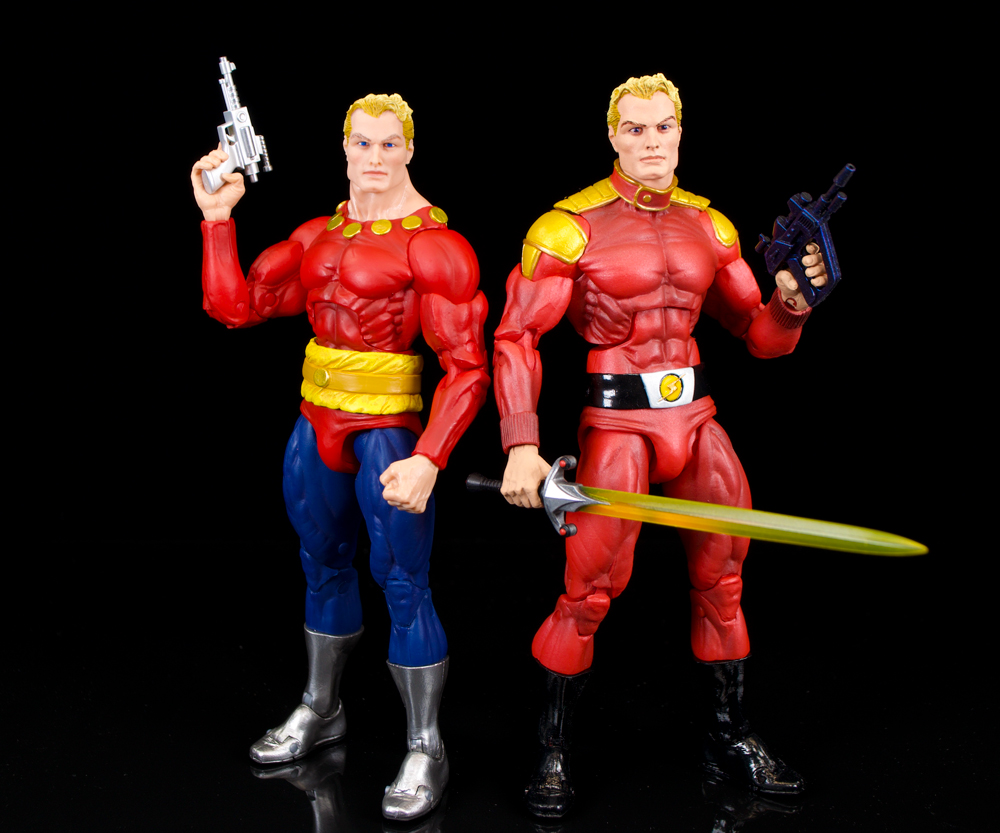 The packaging on these really start to hit those nostalgia feels, too, as NECA has leaned in hard to that "retro card" look. These are updated pretty much directly from the old toy line. The cards are bright and colorful and very eye-catching. The back features figures displayed in a call out to 1980s toy promotional pictures, and it is encouraging to see Mandrake and Lothar as they get closer to release. The cards are so good that I am glad I have a second set coming to keep nice and minty.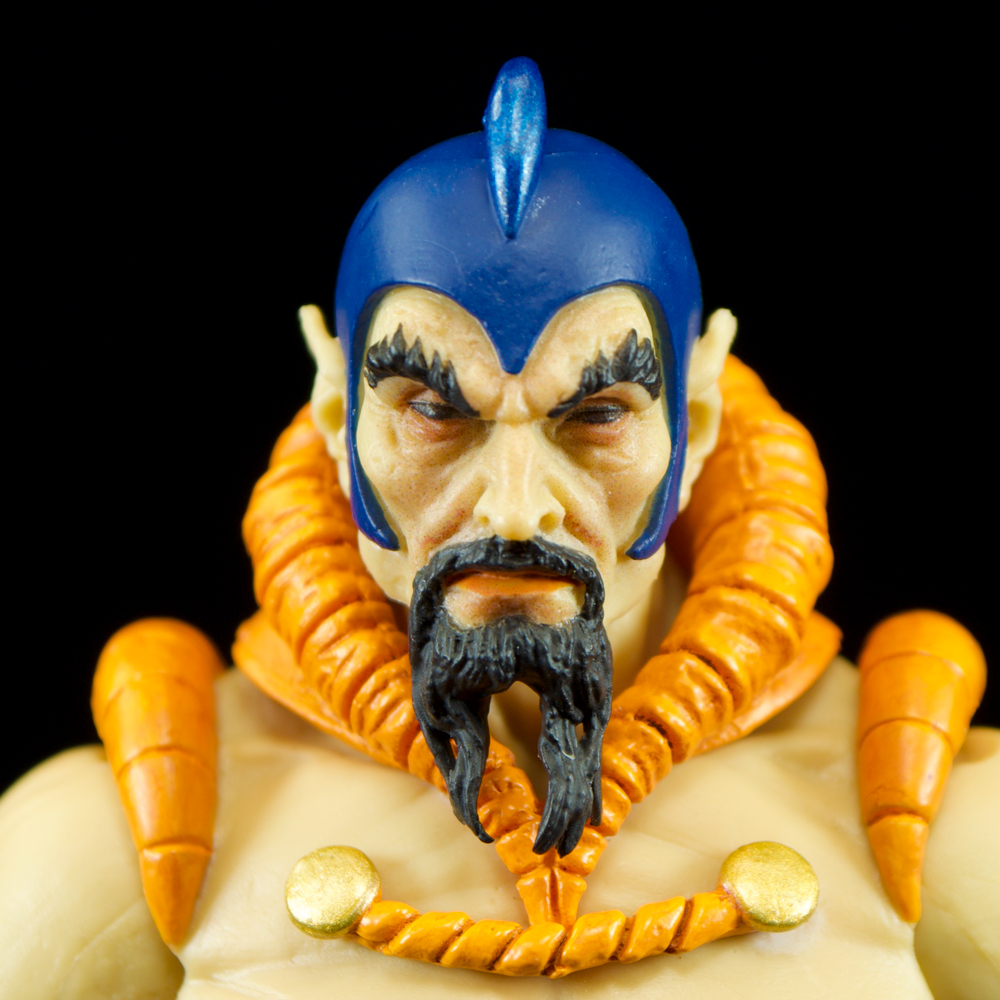 As noted, these new figures recall the vintage toys pretty perfectly, and the color scheme and paint work are real highlights. Flash is in typically-heroic red, blue, and yellow mostly, but the gold epaulets and silver boots are very nice accent highlights. Ming feature contrasting navy blue and bright orange on a base of fairly sickly beige, just like the vintage. That combination really shouldn't work, but it does, and these two offset each other nicely. Both figures come with two fists and swappable trigger grips form their right hands. They also have matching ray guns that are NOT carryovers from the DotE releases. I like the iconic designs of these, I just wish the blaster effects from the other figures were compatible.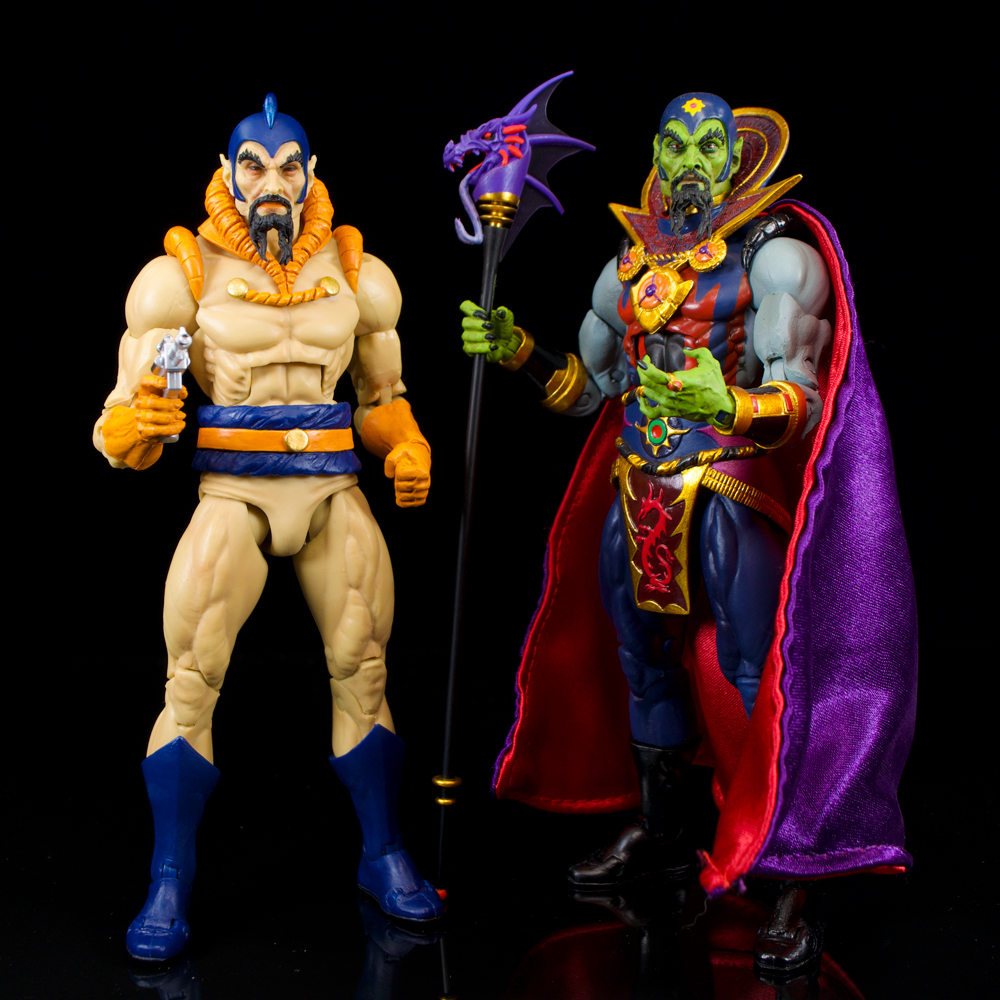 Now, if there were any challenges with the original DotE figures, it was the stiff joints that really had to be carefully worked when posing for the first time. I am beyond happy to say that these figures suffer from NONE of that, and all fo the joints are smooth, but still strong, and with the exception of Ming's wrists, none of them are painted. We have seen NECA make good strides here recently, so both of these figures benefit greatly from that. Another upcoming figures hits a home run in that department, but we will have more on that next week. Anyway, fear not, these joints and articulation on these figures is very, very solid.
These figures are so much fun, and really perfect for convention releases. I love the old cartoon/vintage toy line tributes, and even though these are exclusive, I REALLY want more characters from that old line. Thun would be AMAZING, as would Captain Arak, and finally getting the aforementioned Aura would be huge. Lucky for you, if you did not nab these on the first day, they are still available at The NECA Store, so go getcha some. If you would rather wait, they will also be at Target later this fall. Don't skip these, they are a lot of fun!
*Thanks to the team at NECA for sending these along for an early look!