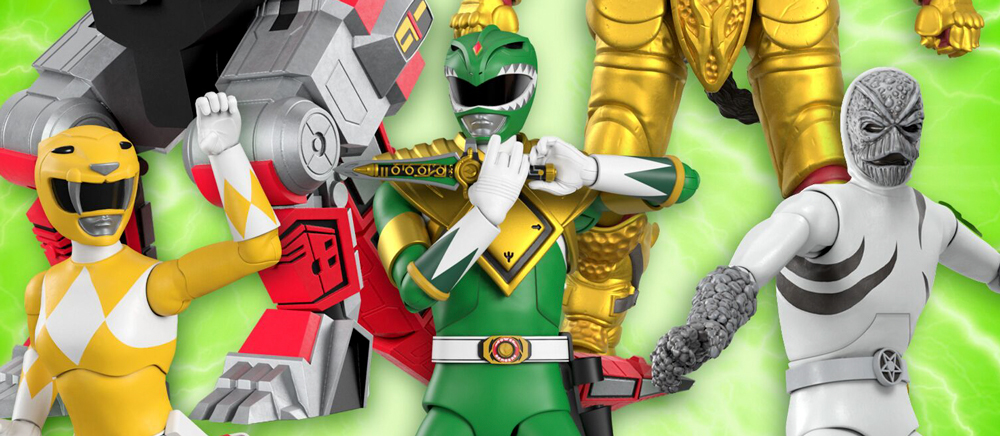 Today is the day! It is Morphin' time, and that means the collaboration between Super7's ULTIMATES! x MMRP has commenced!
As usual, this new series is available for pre-order at Super7's website, so you can go lock yours in there. Unlike most other ULTIMATES! lines, MMPR series one includes four figures, PLUS a Zord! So, make it five for this one. We have a lot of pretty press pictures to share, so check them out below. Also, stay tuned later this week for further information about this first series, as well as what the future might hold.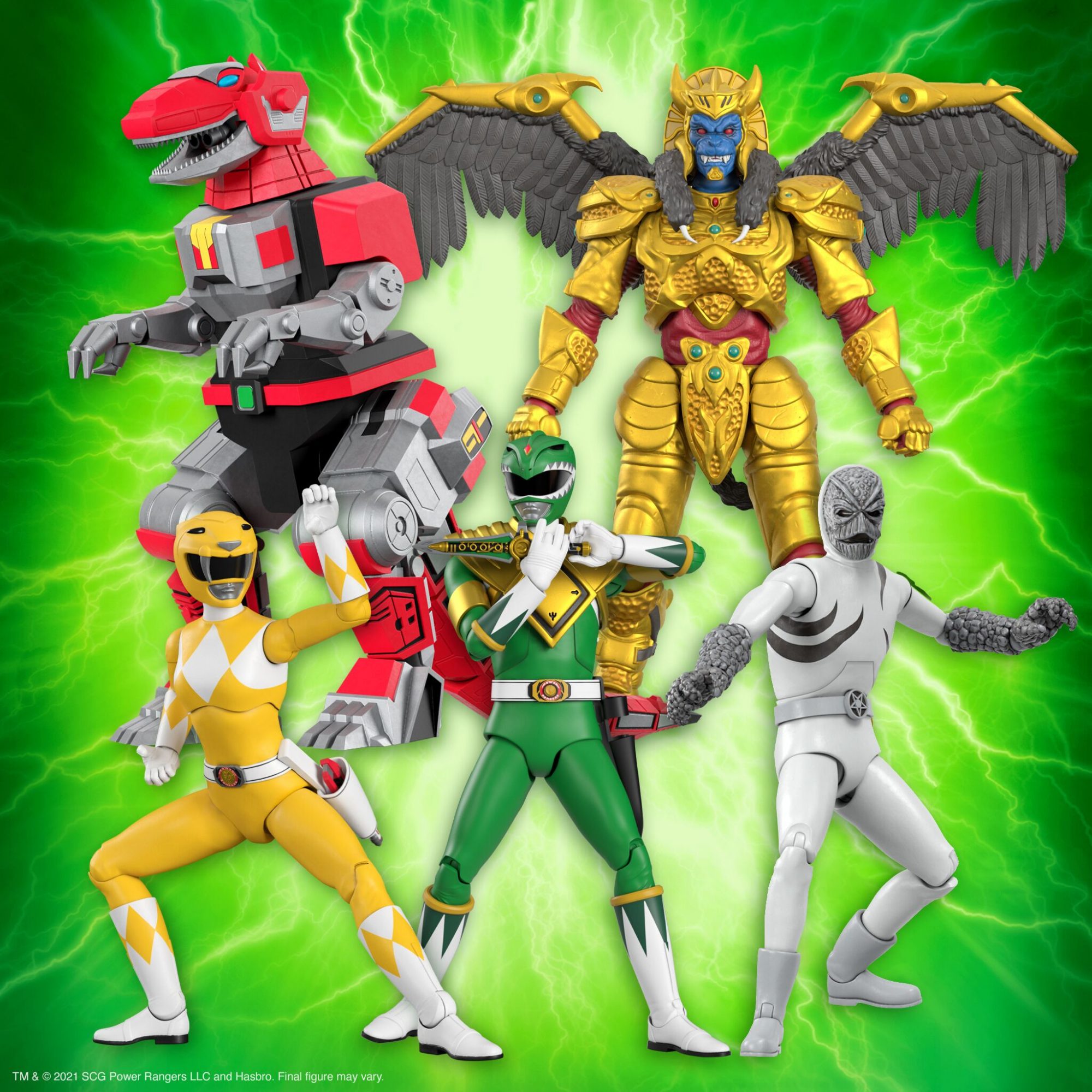 Go get 'em, more soon, and here are the official details from Super7.
Teenagers with attitude – and the villains who hunt them – have joined the Super7 ULTIMATES! party!
The first wave of Mighty Morphin Power Rangers ULTIMATES! includes FIVE exciting characters: Green Ranger, Yellow Ranger, Goldar, Putty Patroller, and – never before available in this scale – the Tyrannosaurus Dinozord!
These made-to-order, highly articulated, deluxe 7" scale action figures feature a variety of interchangeable parts and signature accessories, ready to reignite your childhood memories and send you back to Angel Grove!