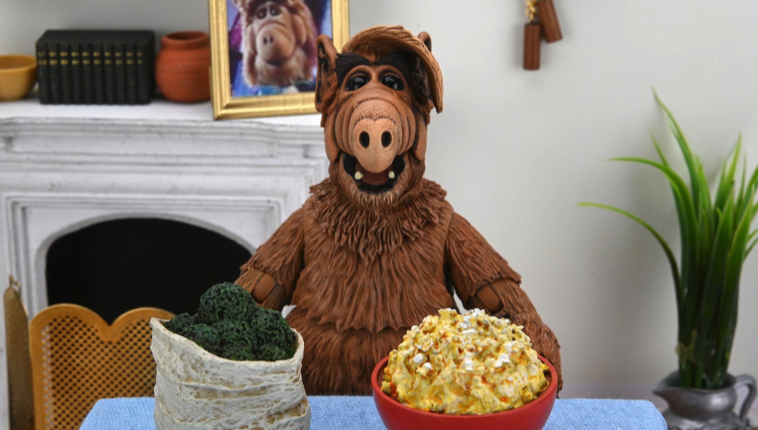 Hide your cat because ALF is back – in action figure form!
Beats Pogs, am I right? NECA has announced a new Ultimate ALF action figure and he looks like he is going to drive Willie crazy. Check out the details directly from NECA.
via NECA's Facebook:
Happy 35th anniversary to our favorite Melmacian! This smart-mouthed Alien Life Form is our '80s spirit animal. The Ultimate ALF action figure crash lands on this planet in Spring 2022.