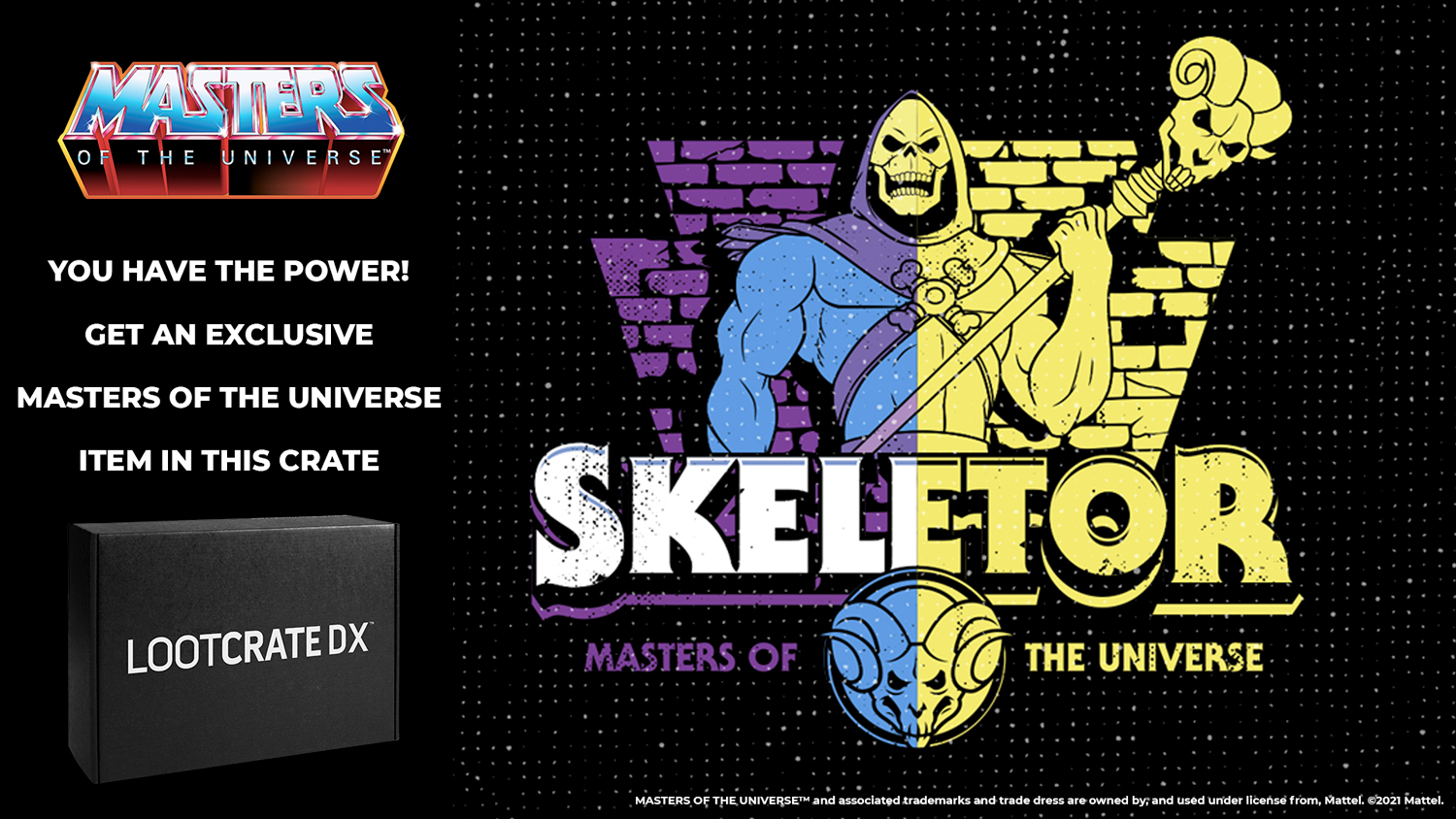 You'll have the power with September's Bad to the Bone Loot Crate DX!
Masters of the Universe are coming to LootCrate, and Skeletor is the malevolent foil to lead the charge. Celebrate no good, heartless heroes from Earth to Eternia with this month's "Bad to the Bone" themed Loot Crate DX!
The "Bad to the Bone" crate kicks things off with an officially licensed and exclusive Masters of the Universe Skeletor Cake Topper. You already feel married to your collection, so may as well make it official with this sweet 5.75" PVC and ABS pastry prop of purple power. There is also a Predator t-shirt included.
This LootCrate DX has exclusive merchandise from Masters of the Universe, Predator, Big Trouble in Little China, and Jaws helping to celebrate how good it is to be so bad!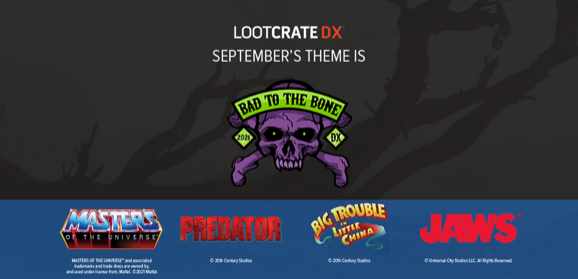 You can get in on the action TODAY, August 19th, 2021 at 9:00pm PDT when this new DX Crate will be available to order.
HEAD RIGHT HERE to get your Skeletor and all of the jovial evil that comes with him.
Being bad never felt so good! NYAH!