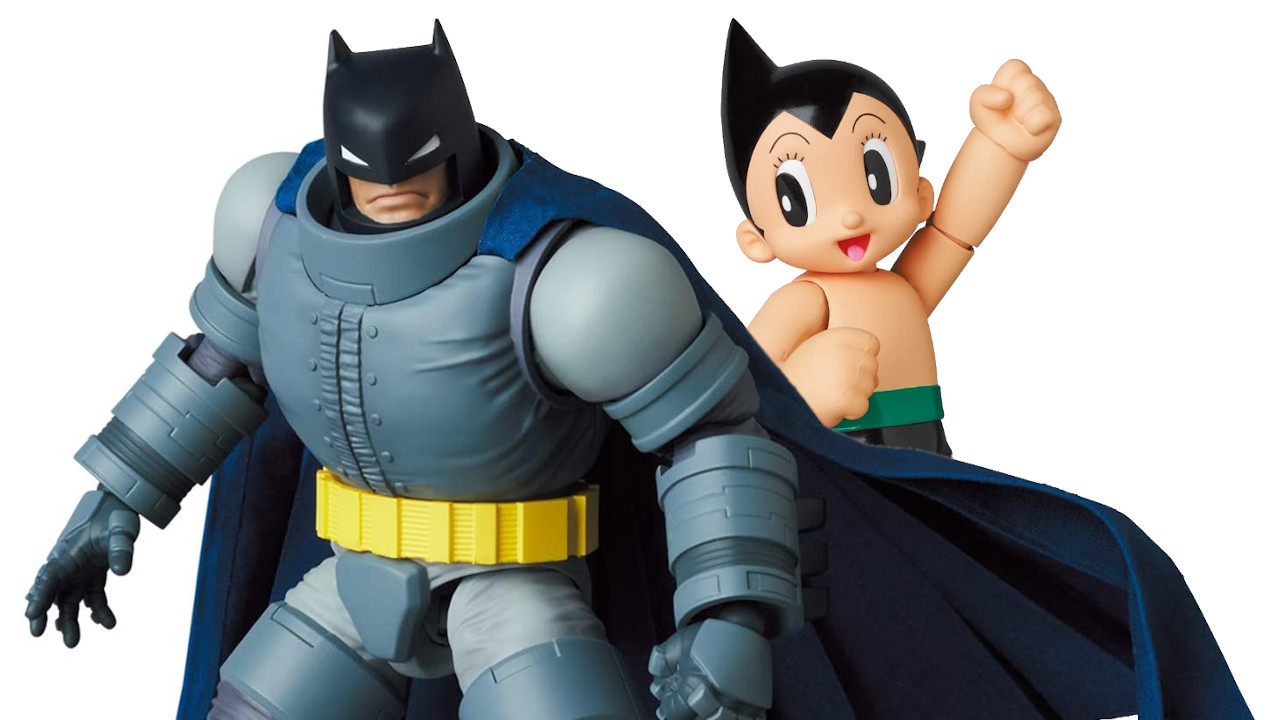 Medicom solicits another pair of MAFEX figures to be released….in the future.
MAFEX MIGHTY ATOM (ASTRO BOY) VER. 1.5
MAFEX brings us a brand new version of the classic Mighty Atom, also known as Astro Boy, action figure – now with additional eye parts for even more dynamic expressions! Jet flame parts for the feet and searchlight parts during flight mode allow the user to recreate a ton of different scenes. The machine gun at his hips are detachable with magnets. Replacement body parts allow you to also replicate his inner, robotic workings to the core. An articulated pedestal is also included to support all the poses your imagination can come up with!
MAFEX ARMORED BATMAN (THE DARK KNIGHT RETURNS)
Medicom Toy continues their journey into "The Dark Knight Returns" with a new MAFEX action figure release – Armored Batman! Bruce Wayne's typical Batsuit has been replaced with armor parts, while the mask and cape remain to keep his iconic silhouette. Optional head parts are included so you can display him in his mask or with his face visible, and his cape is made of fabric to make posing easy! A poseable figure stand is also included.