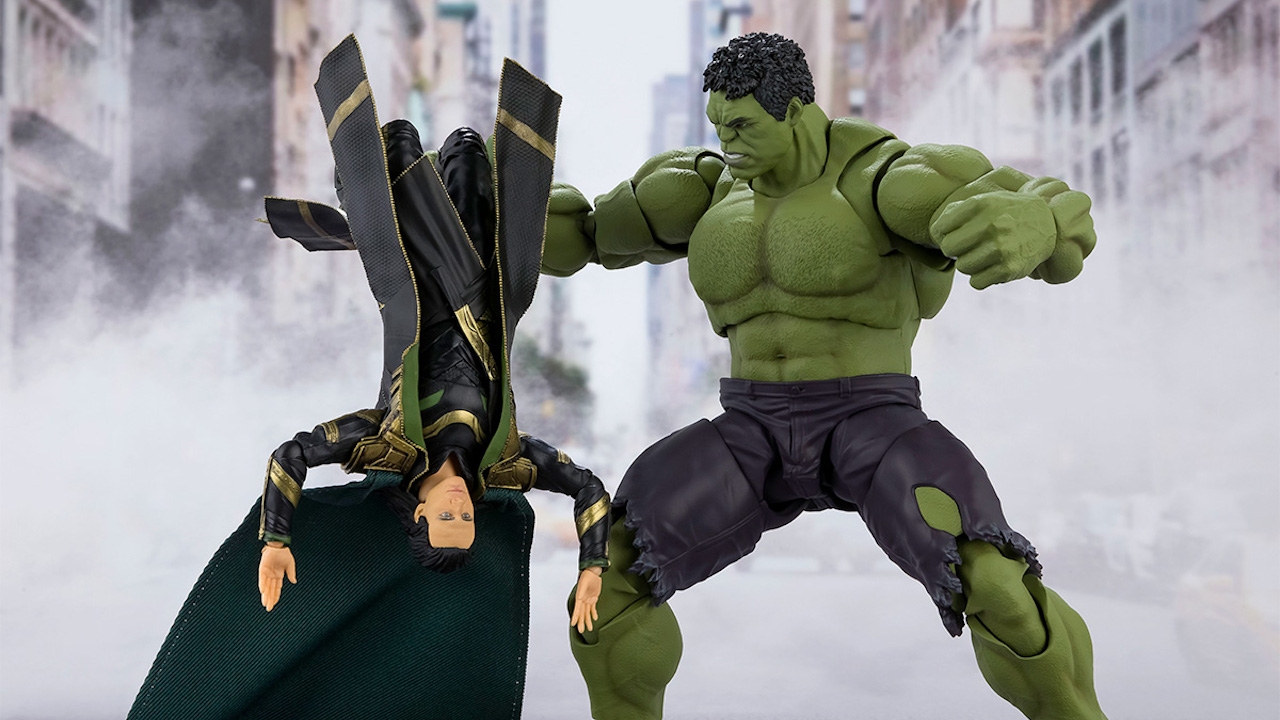 They haven't been put up for pre-order yet but here's all the pretty promo pics for Bandai's new Avengers!
Thor comes with a basic Mjolnir and then a sweet swinging effect. Also, cloth cape for more dynamic posing.
Iron Man, who apparently went to a different studio for his glamour shots, has an array of extras. Blasts, bursts, parts and pieces, and even some battle damage armor plates.
Captain America looks to include a couple of shields, various pointing fingers, and two different masked expressions. I don't think the unmasked head is included, there's some extra text under that pic.
Just like under the pic with Hulk and Loki. At first glance Hulk looks the same but there is added articulation to the body and fingers on one of the sets of hands along with three new heads and a hairy chest sculpt.
All four are about $80. Cap, Stark, and Thor release in April, Hulk in May. Solicitations should be soon.