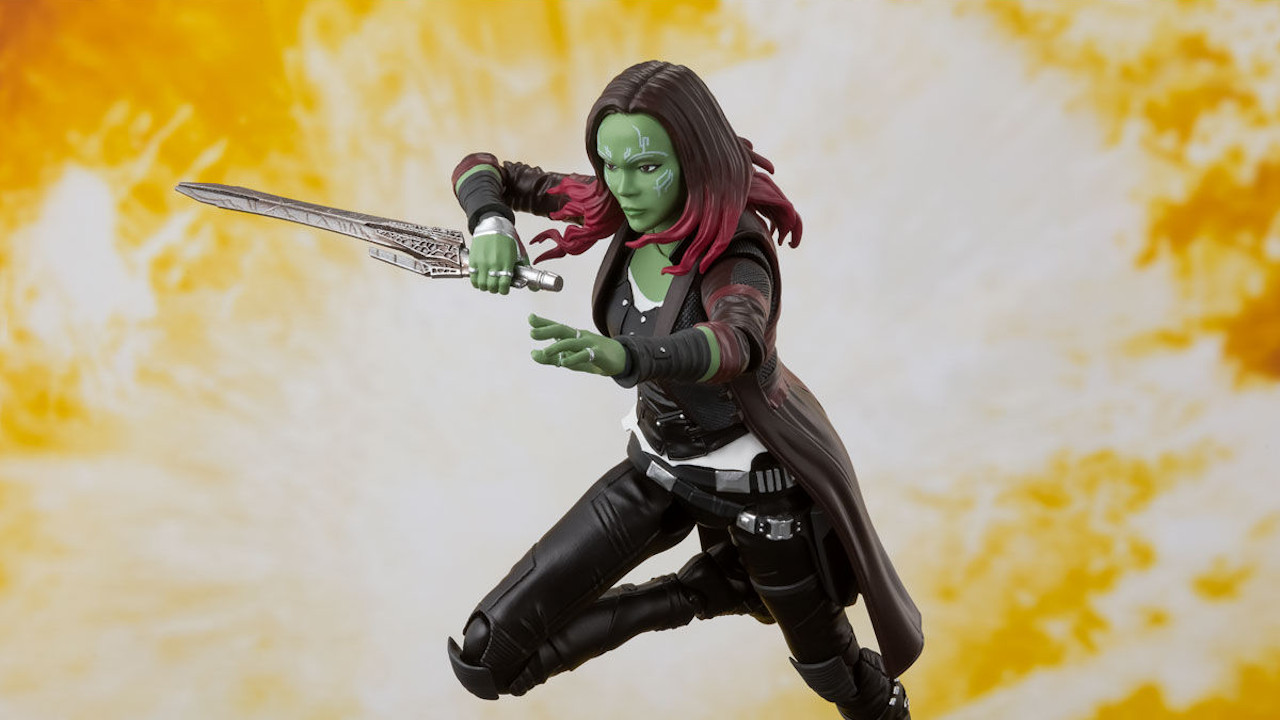 Bandai still seems to be working their way through the Avengers movies.
Which is not a bad thing, just catches me off-guard. These days a lot of toy companies are trying to keep up with the latest and greatest so to keep the course is nice.
And Gamora looks nice. The body cuts a nice silhouette and looks accurate. Which it should given Infinity War released two and a half years ago. It's odd that the face printing comes off as a bit undetailed though, both on the above neutral look and the mouth slightly open looking to the left neutral face.
It's not bad, it just comes off a tad animated. Like, it's not up to usual printed standards. It's using the process, but to achieve the same effect as if it had just been painted.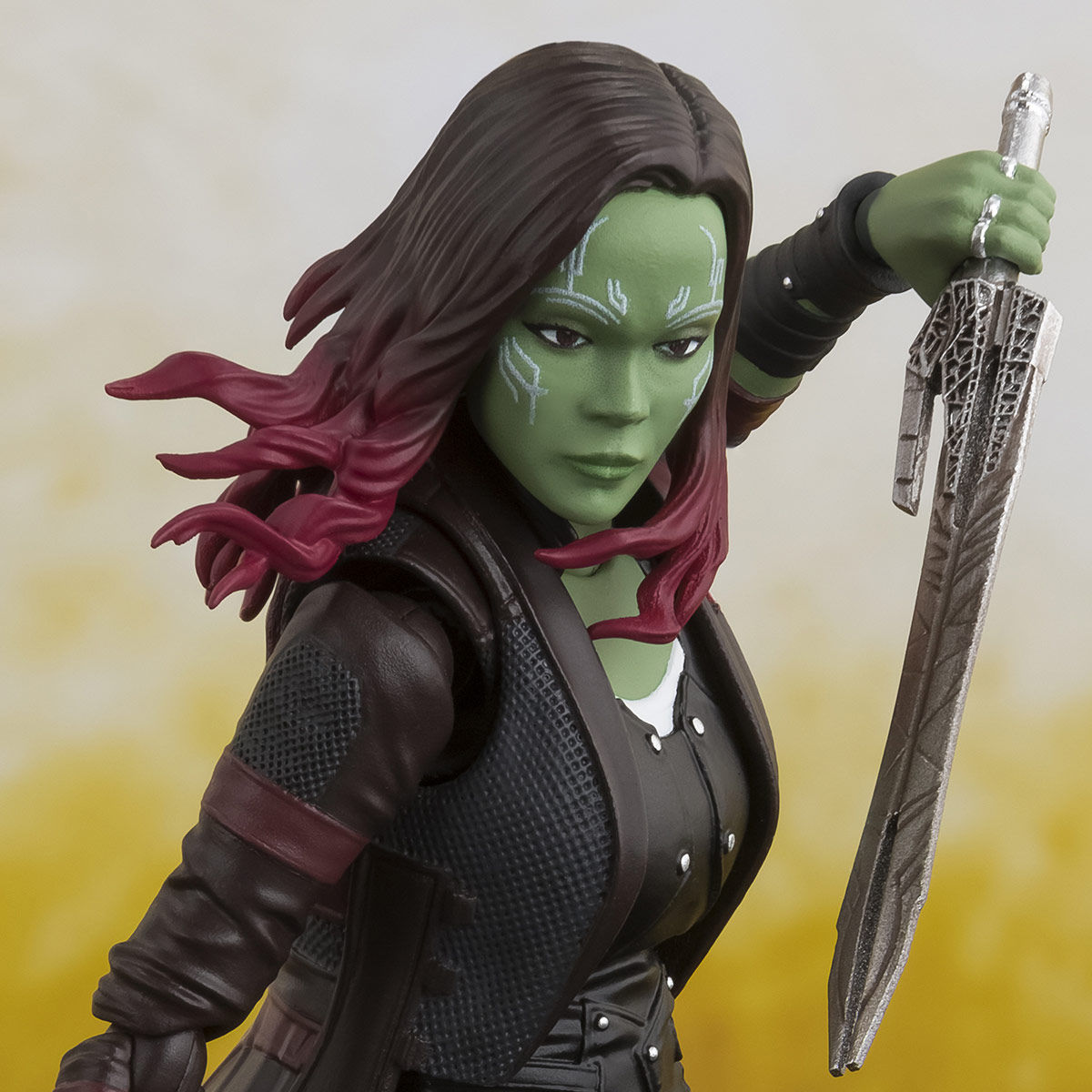 Accessories include the two aforementioned heads, hands, an extended sword, alternate holsters to simulate the sword hilt in or out, Thanos' dagger, and Star Lord's gun shooting bubbles. That's probably my favorite.
This is listed as a Soul Web exclusive, so you know what to do. But it is Marvel so we may see Bluefin announce that they will be offering it domestically.
$80-$90, ships in March.