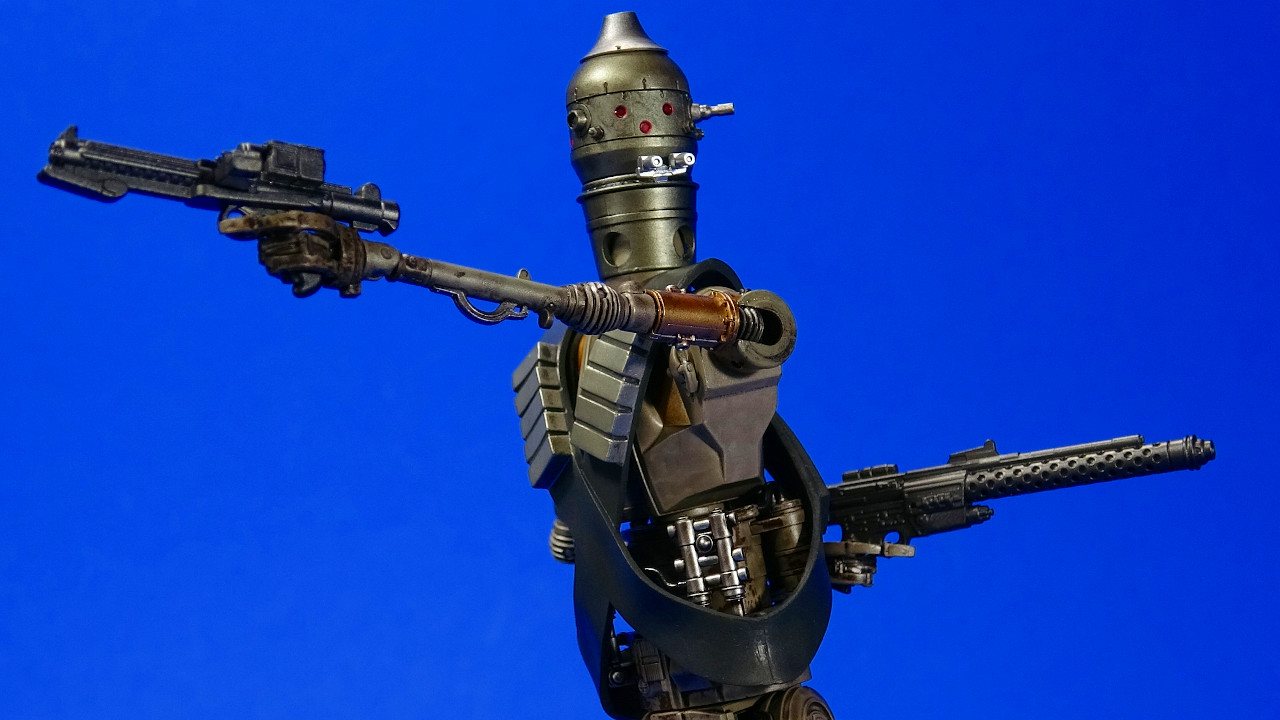 And now the eternal debate begins: Too big or good enough?
I find myself back and forth with this. I messing around with the new Bandai S.H. Figuarts Mandalorian IG-11 and it's fantastic. Great sculpt, lots of little details, excellent paint work and colors. Articulation would be considered limited in places for a standard human action figure, but for an assassin droid? Just enough. I'd like more in the hips and torso but what it has makes it count. Especially compared to what we've been settling for with IG units for the past few years.
But is it too big? Sometimes I think it is, especially when it's standing vanilla beside other characters like Mando. But then again, it seems his size was never nailed down in the show. Sometimes he seems huge, sometimes barely taller than others. Sometime people looked up at him, sometimes they'd shoot lightly higher than 90.
I like to go back and reference The Empire Strikes Back and how IG-88 is actually a step down from the rest of the hunters, and if you account for perspective he's fairly large and matches this figures size and proportions fairly well.
And even IG-88's size is up in the air. Some sources say 6.5′, others say 7.5′ to 8′. Extendo legs go?
Either way, whether this SHF IG-11 is too big or not becomes a moot point when you mess with it. It's just fun, and although it seems delicate it's actually quite durable. It's not over-engineered like we've been seeing with other figures. Are really, I'd rather have IG slightly bigger and more imposing than the thin dinky one we've been displaying for a while.
To me, that's worth it.
Package
Figure
Hands
Accessories
Comparisons
Action