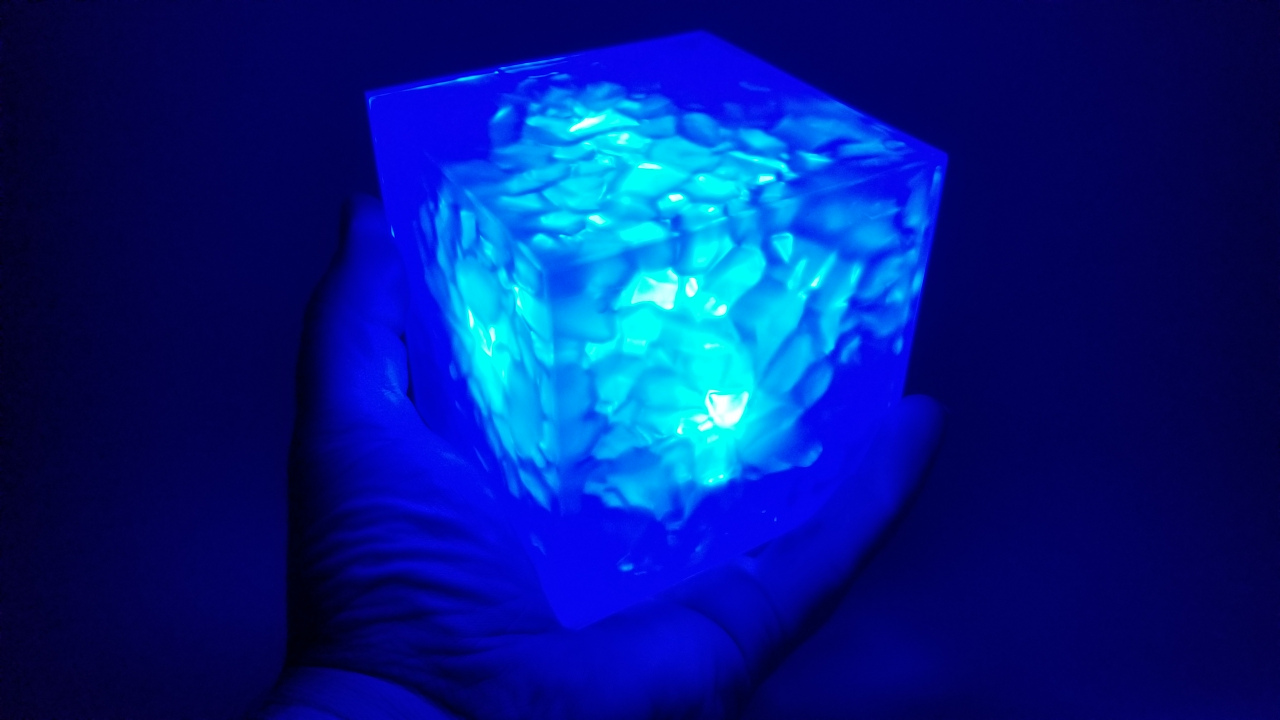 I collect action figures. I review action figures. I really love action figures. But I'll be damned if this electronic Tesseract from Hasbro's SDCC exclusive Red Skull pack doesn't make me want to go back and pick up the Marvel Legends props that I've passed on over the past few years. I'm a stupid head.
Because I've seen most of them in-store. I've looked over their boxes, I've wondered where I'd put them. I've seen some go on clearance and still went "Maaaaaaan, don't have the room." Y'know, talked myself out of it, as we sometimes do. My daughter has a non-Hasbro metal Loki spear, and I did get my son the Star-Lord helmet, but I'd avoided the siren song of stacking some replicas in my closet or kitchen. Now that I have the Tesseract, my "gotta catch 'em all" mentality is kicking in.
And don't get me wrong, there's no revolutionary science here. It doesn't transport you across the universe. Hell, when I first got it out of the package I thought "Hmmm. Yeah." It's a clear cube with a blue sculpted cube inside it, with a LED ball inside that. It's more complicated than I expected, but not really impressive at first.
Then I installed the batteries and turned the lights off.
The effect is mesmerizing. The LEDs pulse slowly, an effect I didn't notice right off the bat. There's no sound but the eerie glow, if you stare at it long enough, gives you a feeling that Cap is about to break in and punch you in the face. I absolutely, positively love it. I haven't stopped playing with it.
Maybe it's just me, though. I am easily entertained. Something so simple makes me want to go out and drop a lot more money on a Cap shield, or an Iron Man helmet, or especially the Infinity Gauntlet. It makes me want the other stones. The Aether, or the Orb. The Eye of Agamotto. Not sure how the Soul stone would be represented though…
Oh, and there's a Red Skull action figure in the pack too. It's pretty nice if you have an MCU shelf, even if the head sculpt is a little off. It reuses the arms, legs, and head from the Skull/Hydra Soldier release while giving us a new torso and lower jacket. I really do like it better than the general release, re-outfitting Schmidt to differentiate him from the soldiers. But he wore both costumes in the movie so I guess you could call it a personal preference. The standard is perfectly fine, this amps it up a little bit.
Which is what makes this a good exclusive. It's a slightly different look from what we're getting retail. I keep getting comments of "The exclusives this year is so lackluster." Maybe to some, but others enjoy the MCU or Netflix series. Doesn't that mean that you don't have to fight the crowd or the line or the website to try to grab a harder-to-obtain item? Doesn't that mean people who are fans of this kind of thing will have an easier time getting it? If it had been some obscure comic character set the outcry would have been "WHY MAKE THAT AN EXCLUSIVE??!" That's always a crazy time.
And before anyone says it, yes, I was sent this as review sample from Hasbro. Yes, I was going to fight the line to get this and the Defenders set. I still have to fight the line for the Han Solo and Mynock set, even though I have the standard release Bespin Han. Damn that pointing finger…
Package:
Figure:
Accessory (scaled to the figure):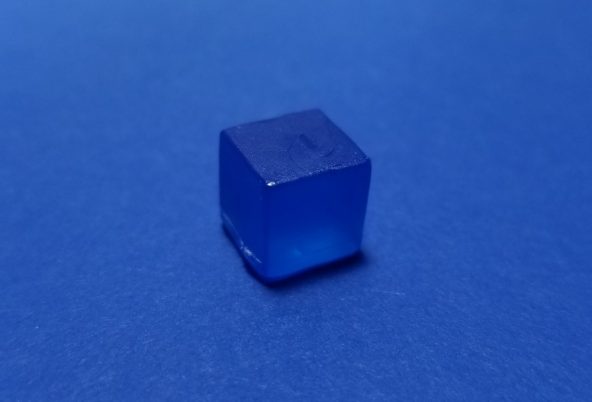 Electronic Tesseract prop:
Comparisons:
Head swap with Marvel Legends Red Skull (neck pegs are compatible):
Action: