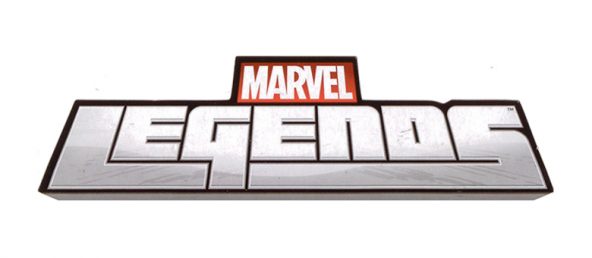 Another year, another win for our reigning champ Lockjaw. He's won every single one of these top ten Build-a-Figure polls since we started this little experiment over seven years ago. It's kinda a forgone conclusion that he'll win, and truthfully, besides that one year where Sauron made a run at him, it's never even close. He doesn't just win, he demolishes all challengers.
Just like last year, we're going to give some of the other vote getters a chance to get a little front page love. So of course we know all about Lockjaw, but let's give a little look at the other members of the top five of the Build-a-Figure poll.
5. Strong Guy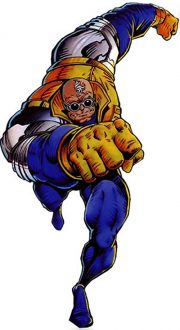 Okay, sure. I would prefer him made in his more modern X-Factor look, but I know we have fans of his classic comic appearances too. Congrats, Strong Guy fans, he made the top five by gaining 12 votes.
4. Nimrod
Classic or modern, I think we can agree that we need a Nimrod figure. He's a key part of the X-Men history, and I'd be fine with having his mutant-hunting self in my collection. His 16 votes were enough to grab the fourth spot in the top five. I know his history is kind of jumbled and I'm not even sure if he's still around these days, but his part in the "Days of Future Past" storyline is enough for me to want him.
3. Hulk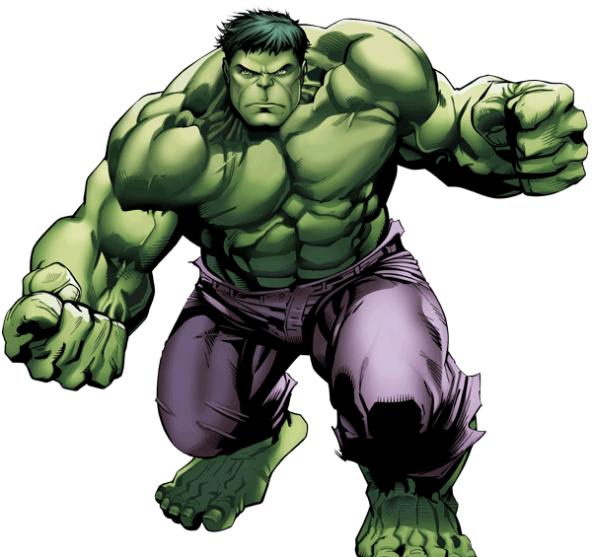 There were a few votes for an Amadeus Cho Hulk as he finished with 8 votes in the regular poll, and a few votes for Smart Hulk, as well as a few other versions. But the majority of votes put him in the BAF category, so that is what won out. His 17 votes secured him the third spot in the top five. The Face Off Hulk is still a pretty great representation of what a classic Hulk figure should look like, but Hasbro can do better these days. Up the articulation, and make an even better sculpt with today's talent and technology, and you could have yourself the best classic Hulk figure ever. He could anchor an upcoming Avengers movie wave, even.
2. Sauron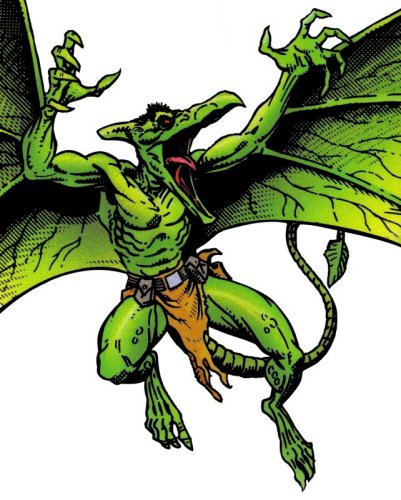 Ever since his tease showing at SDCC '15, this guy has been in the number two position in this top five. This yeah he gained 25 votes, which is a strong showing in the always competitive Build-a-Figure competition. He's got a few things going for him here. One, he's a classic X-Men villain, and two, he's a freaking half man-half pterodactyl! Who wouldn't want that as a figure to collect! The base figure wouldn't be a challenge, but the wings would force him to be a Build-a-Figure, I'm sure. If customizers can make some really great figures of him, I know the Legends team can as well.
Lockjaw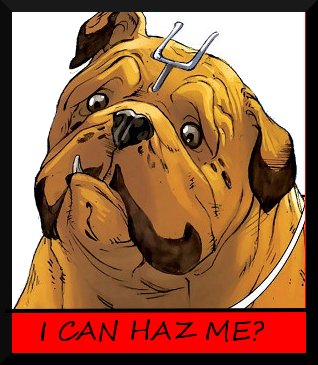 Please, Hasbro? Pretty please? Gotta happen soon … right?  Locky won 43 votes to claim the top spot once again.
Well, that's the top five BAF list for 2017. Did your pick make the list?  Did you like these results? Hate 'em?  Let us know in the comment section below or hop on into the forum and discuss in the top ten results thread.