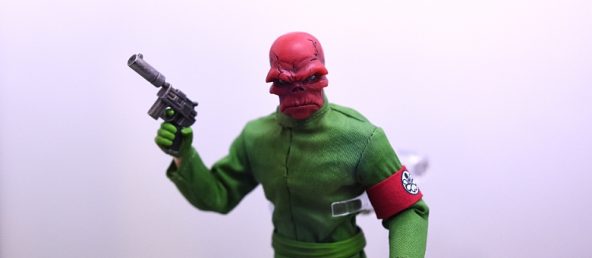 Mezco has done an excellent job of previewing their new releases prior to the start of SDCC, but there was still plenty to see. Check out some more pictures of Mezco's One:12 line!
The Star Trek is all looking so good to me. I'm trying to resist, but they have Spock and Sulu for sale at the booth. I don't know if I can hold on, guys.
The DC stuff is also very nice. I have to say that I especially like the light-up eyes on Darkseid and the bubble gum bubble for Harley.
I thought the new Marvel Legends Deadpool was perfect, but I may need this one. The jumpsuit Red Skull is also super cool to see. That's my preferred Red Skull.
Ghostbusters were a surprise. I collected the Matty line and haven't liked the likenesses on the Diamond Select 'busters, so this might be the way to go. It's definitely my favorite Ray.