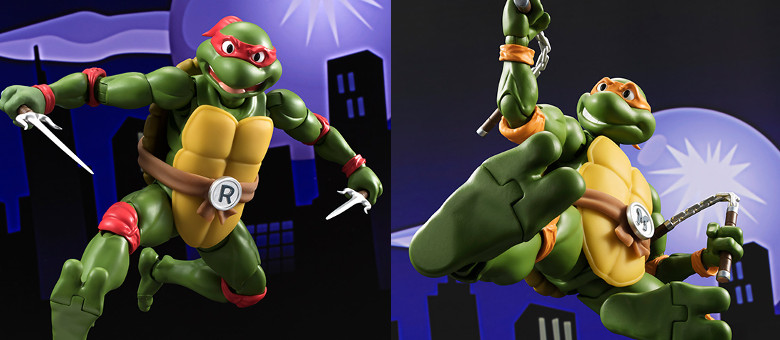 You know what? Let's end the day with some more Teenage Mutant Ninja Turtles. This time it's S.H. Figuarts Michelangelo and Raphael!
Donatello and Leonardo were solicited some time back, and are even available for pre-order on Amazon. I know I already have mine locked in and was waiting patiently for Mikey and Raph to go up.
Patiently means impatiently. It's backwards day.
But promo pictures have now been released and they look just as fantastic as Leo and Donny. As they should, obviously, but seeing all four in their final stages is amazing.
First up, Raphael: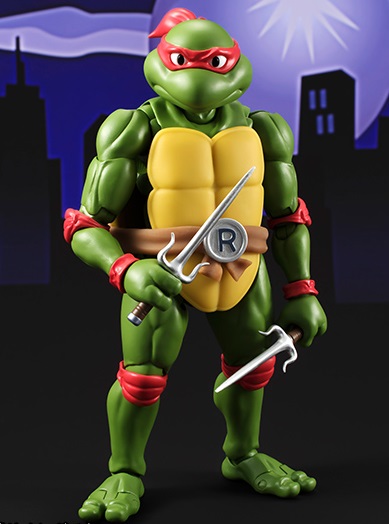 Raph comes with an alternate face, three sets of hands (fist, grip, open), his trademark sais with sheathes, an extra blade, and a throwing star.
Michelangelo: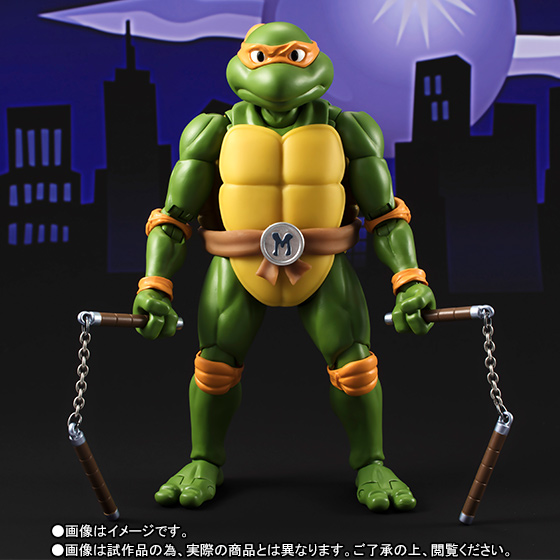 Mikey, of course, comes with his nunchuks, but Bandai did something cool here. He actually comes with two sets. One set has actual chain, and the other set is a solid sculpt for action poses. The chained ones are also able to be holstered on the back of the belt. He also comes with an alternate face, the same three sets of hands as Raph, and a grappling hook.
Both Turtles measure 5.9 inches and will cost about $65. Both contain diecast parts, mostly in the lower legs and then some joints. The set release date is October. I'm figuring pre-orders will start the first of June.
Here are the pics of Donatello and Leonardo, in case you missed them.