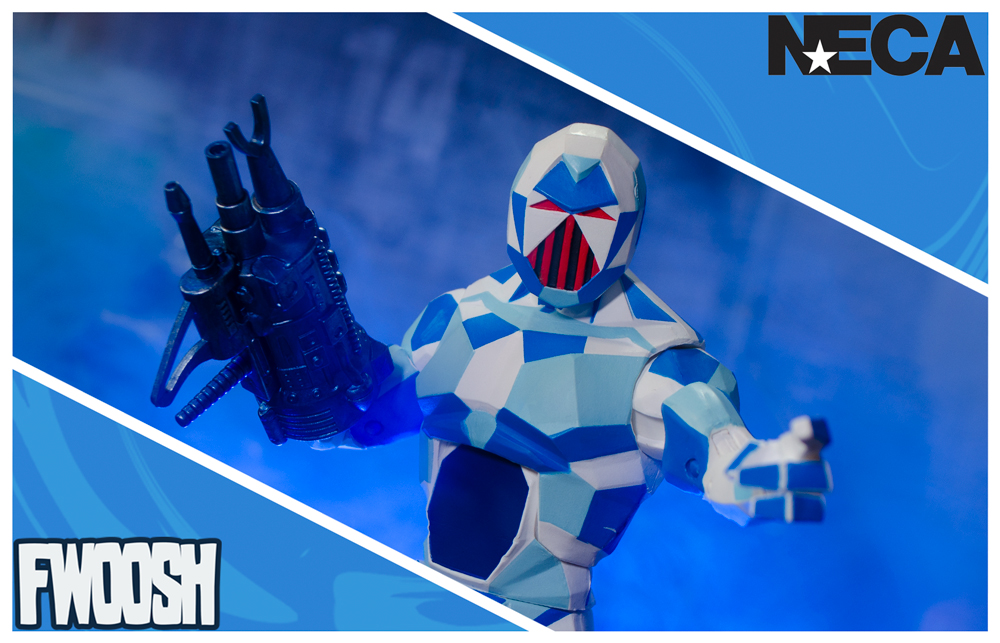 Our duty is clear, the time is now, fate has decreed that we are… DEFENDERS OF THE EARTH!
Hey, it's been a good week for some of the most long-lived superheroes out there. A few days ago we had a chance to look at the new Power Stars figures, and today we are returning to NECA who have been leading the charge of the plastic renaissance of heroes of King Features Syndicate. I still remember seeing the original prototypes for some of these characters at Toy Fair a few years ago and being really impressed with work, but also gusto to dive right into these pulp heroes and bring us definitive modern action figures.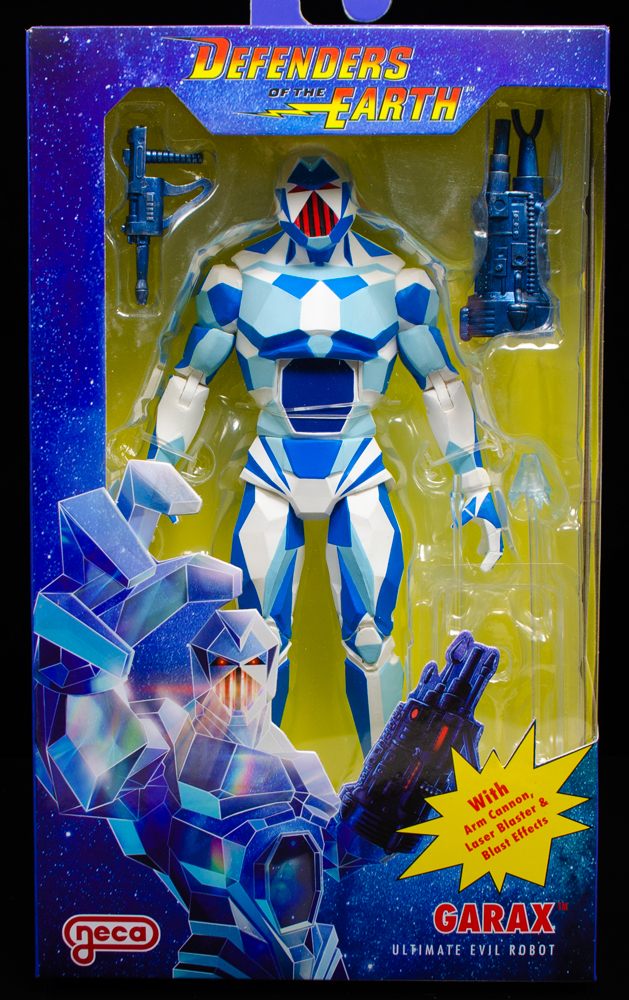 We have had some of the DotE characters like Flash, Phantom, and Ming for some time now, and they have enjoyed a few different iterations that expand past the 1980s cartoon. Recently, Mandrake and Lothar finally joined the team, and now Ming need not be lonely any more because his wicked robotic creation Garax is almost here, too. The Ultimate Evil Robot has a very distinct design, and that is celebrated not only by this show-accurate edition, but also in an upcoming vintage toy tribute design.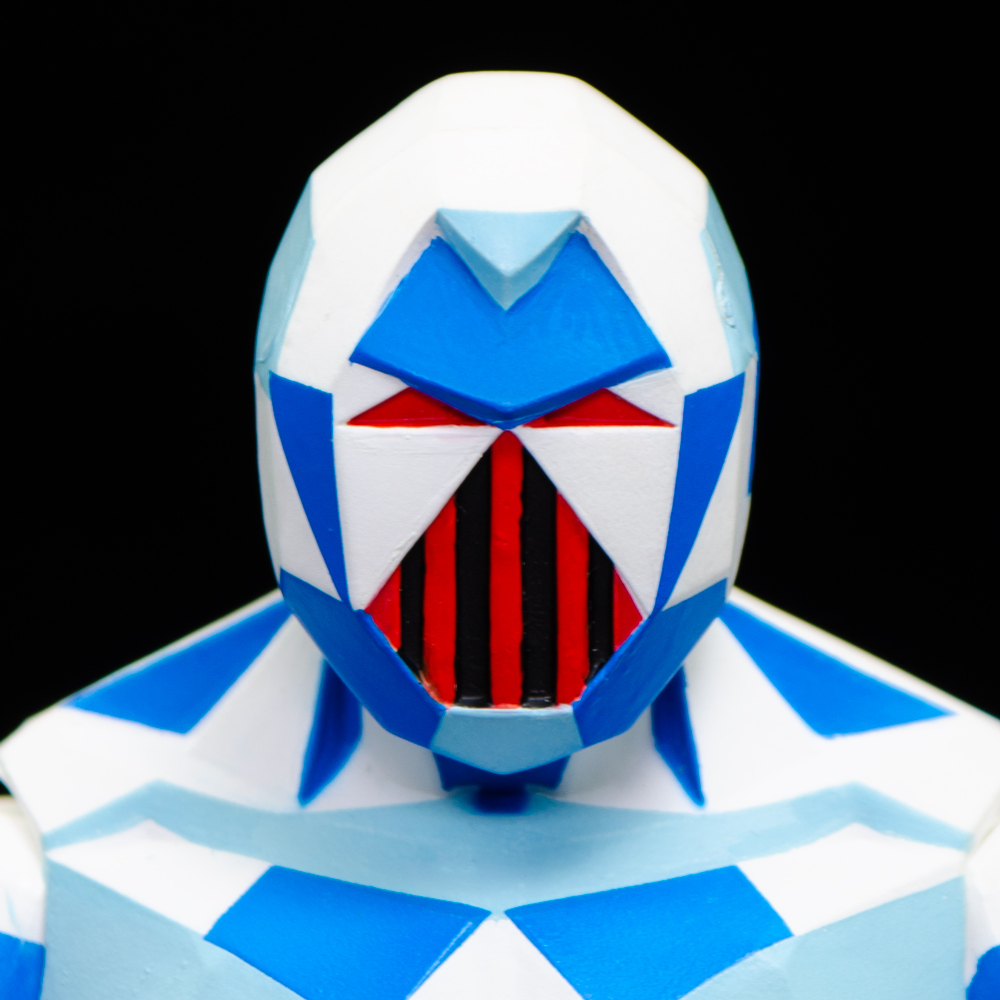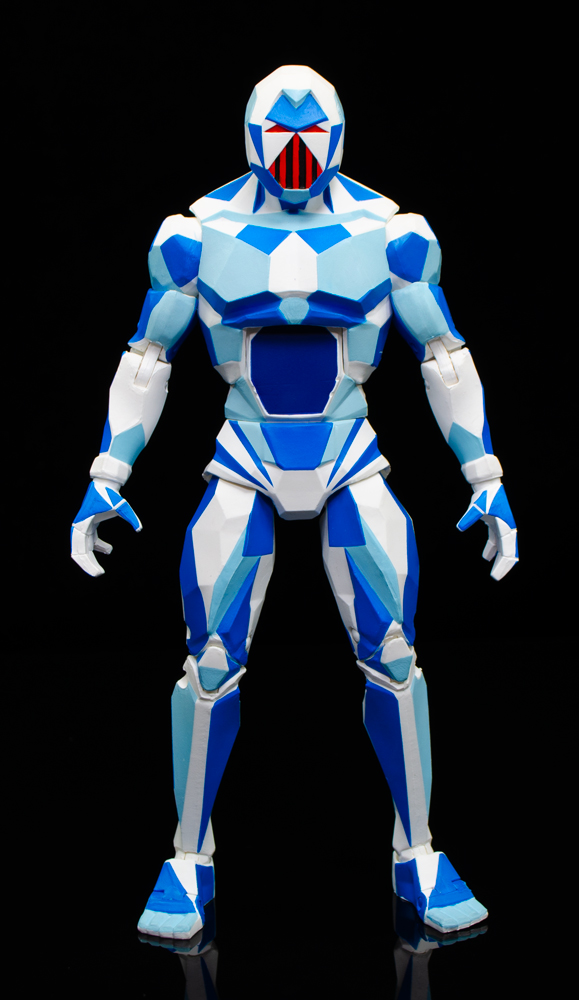 As if an ultimate evil robot isn't enough, adding the frozen ice element (and the fact that Garax is adorned in Fwoosh colors) makes this dude a really interesting character with a great design. Great heroes need worthy villains to battle and Garax joining Ming, the deck is starting to stack more evenly across the two sides. Garax is also the first character who wasn't shown in that original group at Toy Fair, so I hope he is also the harbinger of additional characters eventually joining this line.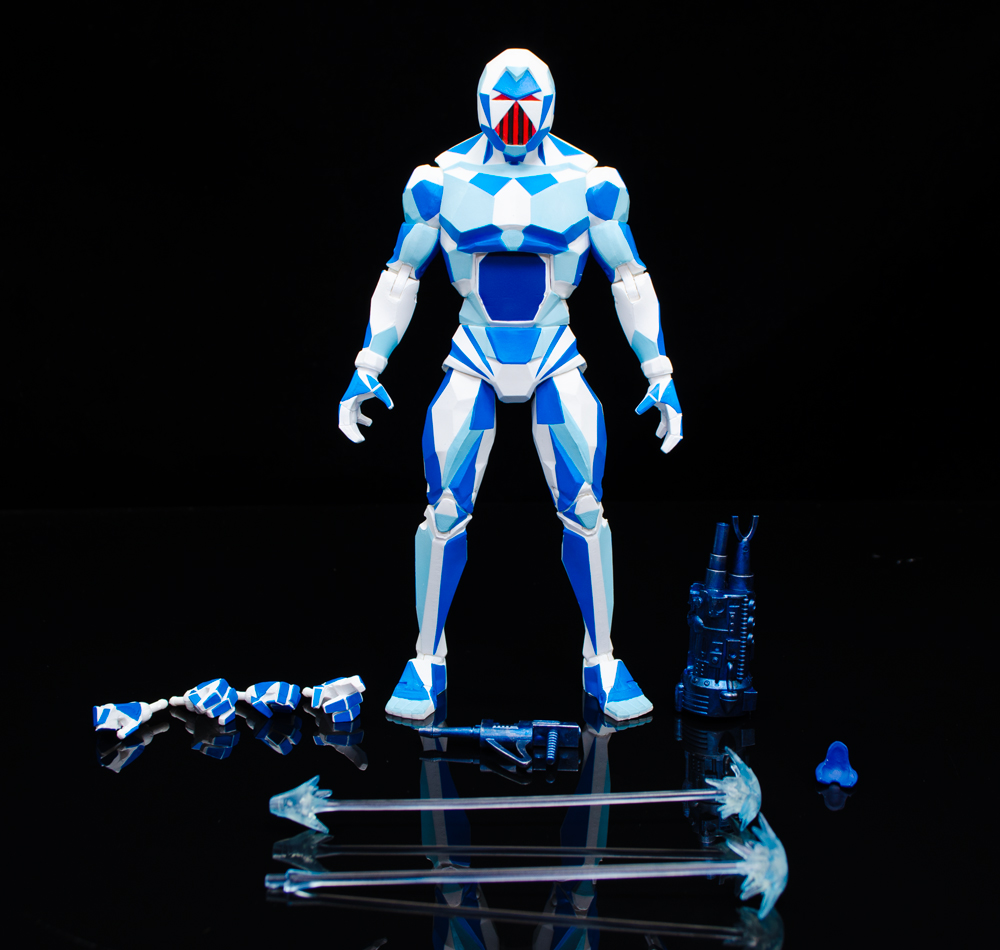 It is obvious to say that Garax is a big departure in terms of design from the rest of the figures released so far in this series. The robotic and icy nature of the character provides a geometric sculpture with hard lines and angles that are enhanced by the color scheme. I love the blues and white applied with clean lines, and the red in the face brings up the robotic nature in the midst of the ice motif.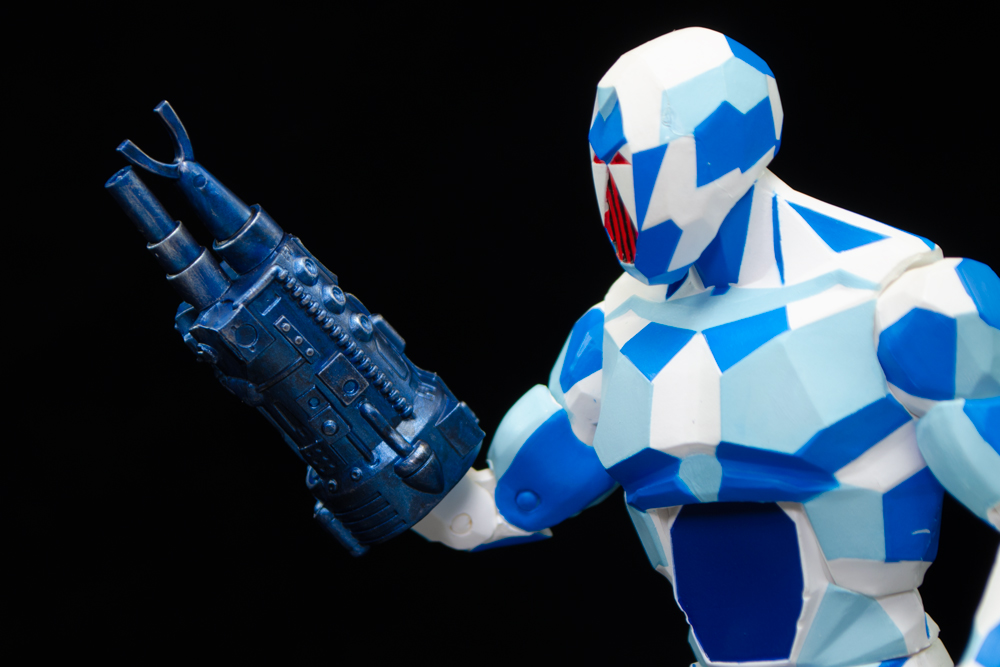 The blockiness and strong lines are really the way Garax is brought into the "realistic" take this line has embraced. I know that is strange to say for an ice robot dude, but it is effective in aligning with the other figures to fit the line's aesthetic. This requires that Garax have a completely unique sculpture with no reuse that I can see from the other figures. I really love that they devoted that to this character because it puts this figure over the top.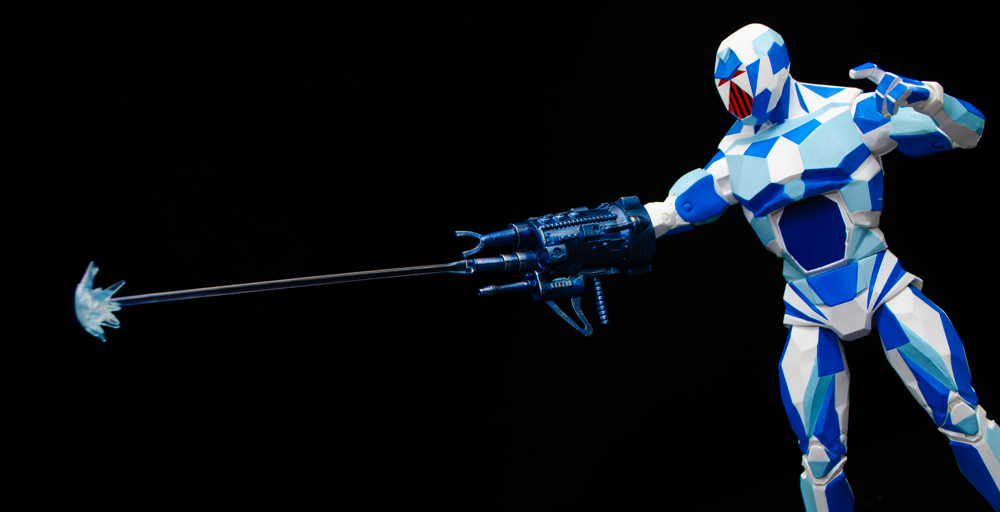 The articulation scheme is also great, and engineered well. Garax is certainly in the "super-articulated" strata with highlights like double-knees, double-elbows, and rocker ankles. Garax also features mid-foot hinges, and it's funny that after going out of style, this point is coming back into fashion a bit. I am personally not a huge fan of it, but if it is going to be there, I want to the hinge to strong to prevent any balance issues. Fortunately, that is the case here, and added movement does not take away from an inherent need like balance. The joints are all very strong here, and the joints that have swappable parts like the hands can be done easily.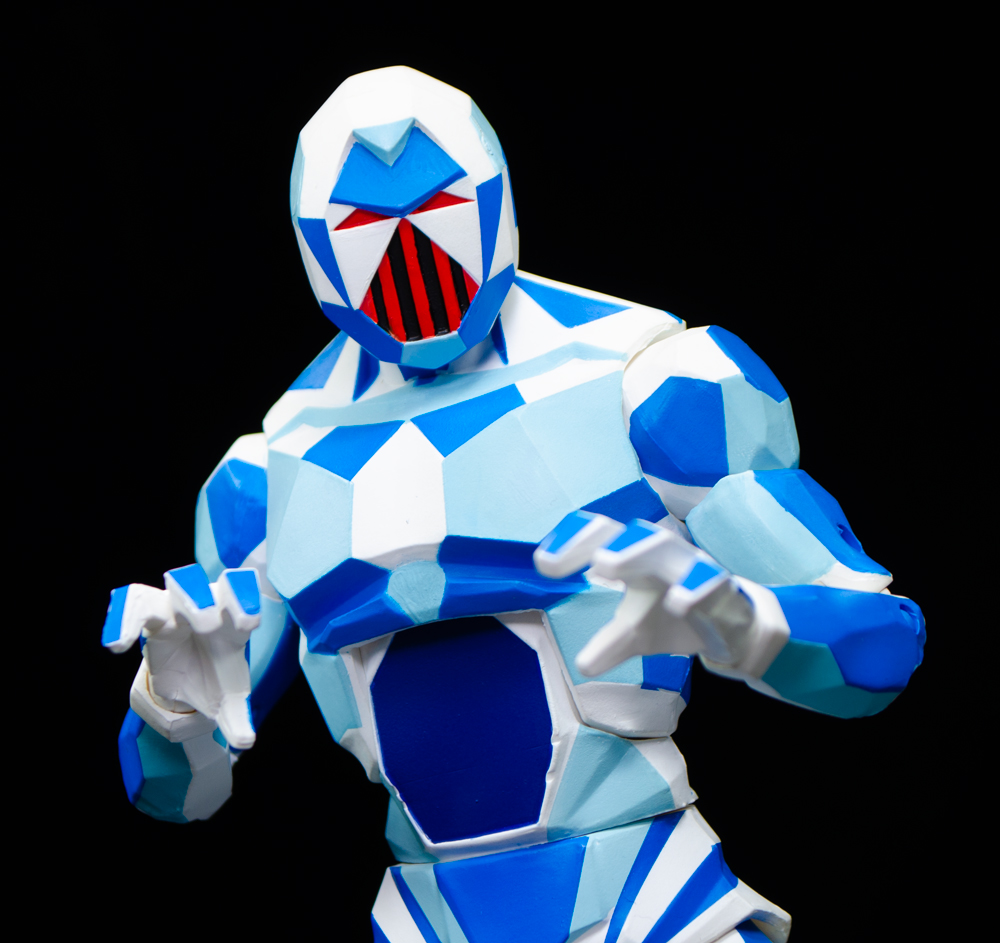 Finally, Garax features weaponry, effects, and swappable parts, both new and reused. Like the other figures in the line, Garax has a bevy of swappable hands to best utilize the accessories, and add expression to the posing. He also has a new blaster and an arm cannon that fits over the arm itself and does not require a swap out. I really like this piece as it is imposing, but also adds another level of uniqueness to the figure. The hand-held blaster can also plug into the arm cannon to add even more firepower to that weapon. There are also two blast effects that we have seen before, but these are appropriate here, too so the carryover is not without merit.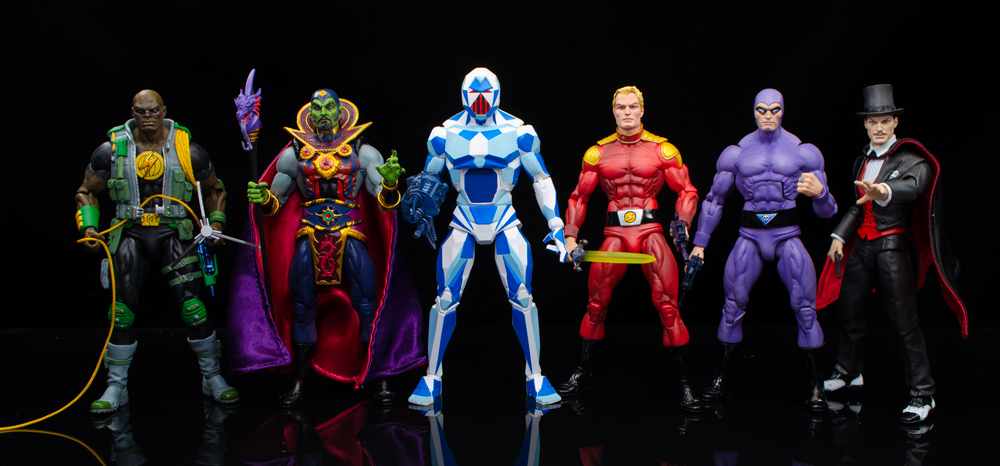 You can tell NECA is having a lot of fun with this line and these characters, and I am, too. I hope that we see some additional Defenders of the Earth characters, as well as variations from other appearances of the main cast. As I mentioned, Garax helps balance the power structure between good and evil in this line, and you can still get your pre-order in at BBTS.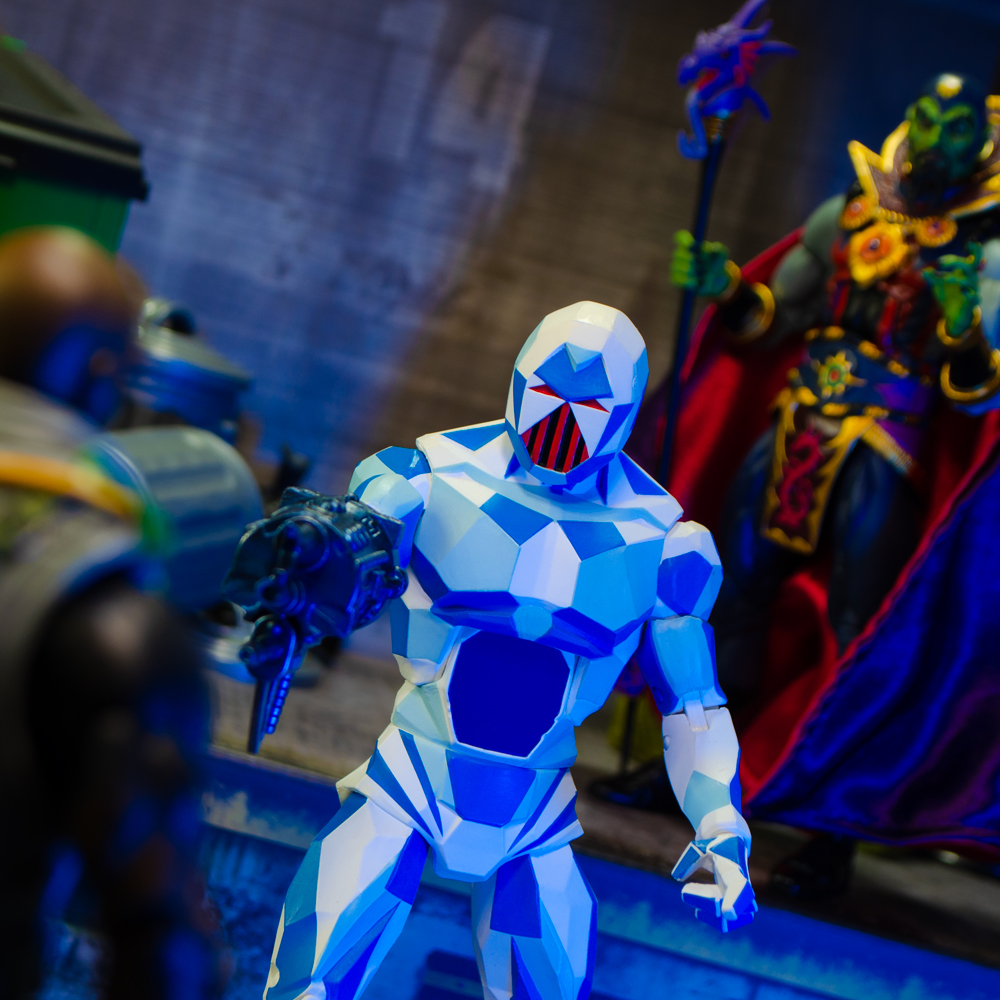 *Thanks to NECA for sending this figure along for a First Look
About Post Author