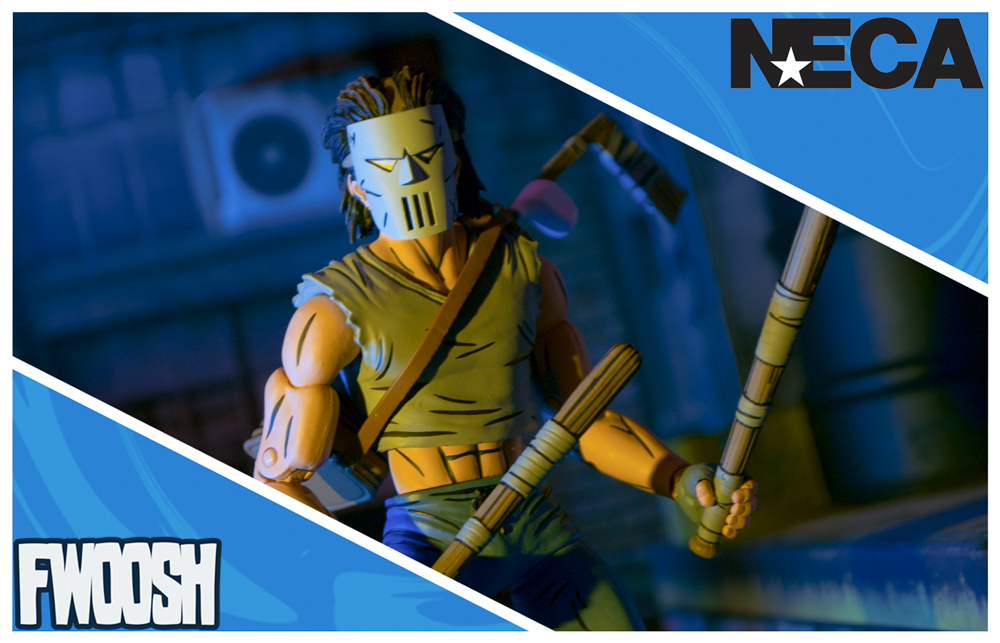 GOONGALA! Now THIS is this way to spend #TurtleTuesday! After waiting for so many years, Casey Jones finally joins the NECA Mirage Comics collection, and I am here to tell you right now, it has been worth the wait.
Yes, I have talked about the restart of the Mirage line and how excited I am for all of the plastic possibilities, and while getting Fugitoid and Renet has been a thrill, this is what I have really been waiting for. Casey Jones is almost as popular in the TMNT mythos as the Turtles themselves, and he got his start way back in the beginning in the Mirage Comics. This is widely considered the seminal version of Casey, and while the movie version is the one that sticks most in my brain (it was my real introduction to Casey), Mirage is right up there.
NECA is handing a LOT of TMNT lines right now, and I absolutely love collecting all of them. Each different source, be it cartoon, video game, movie, or comics has its own style and design trademarks that set them apart from the rest. Like the rest of the Mirage figures, Casey has the lines and hatch marks that make him unmistakably comic, and this gritty take is just Casey Jones in his purest form.
As such, Casey fits in perfectly with the previous Mirage figures, be it the brand new Renet, or the original Turtles themselves. Obviously his signature hockey mask is the instant focal point of the figure, but the rest of the outfit is faithfully realized as well. This version of Casey has the grey shirt and blue pants, and like how the former is cut/torn at a bit of on angle – it makes for different and more interesting line. Now, I know that Casey's red top and grey pants is a popular look, but I would certainly not rule it out for a future release.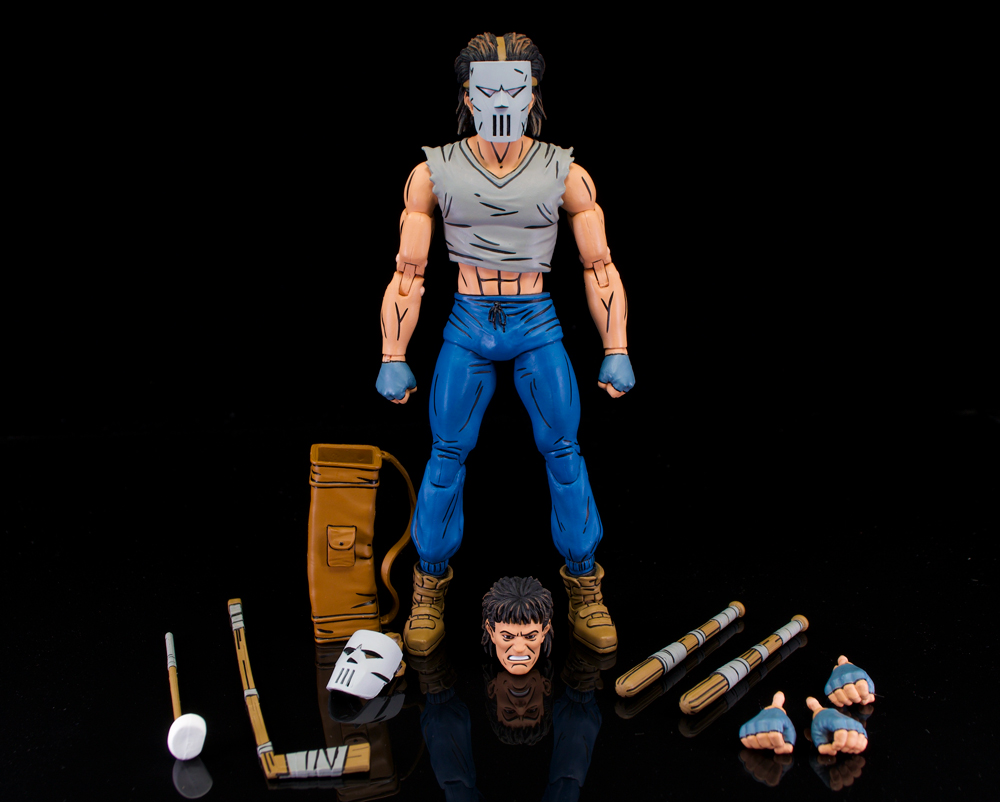 Casey comes with a bevy of his signature sports/based weapons, as well as the golf bag he uses to store them all. The figure comes with two bats, a hockey stick, and a golf club. Casey looks right at home wielding any and all of them, and he has different grips to be able to hand each of them. Also included is a separate mask that can hang perfectly off of the end of golf club while it is in the bag. This means that…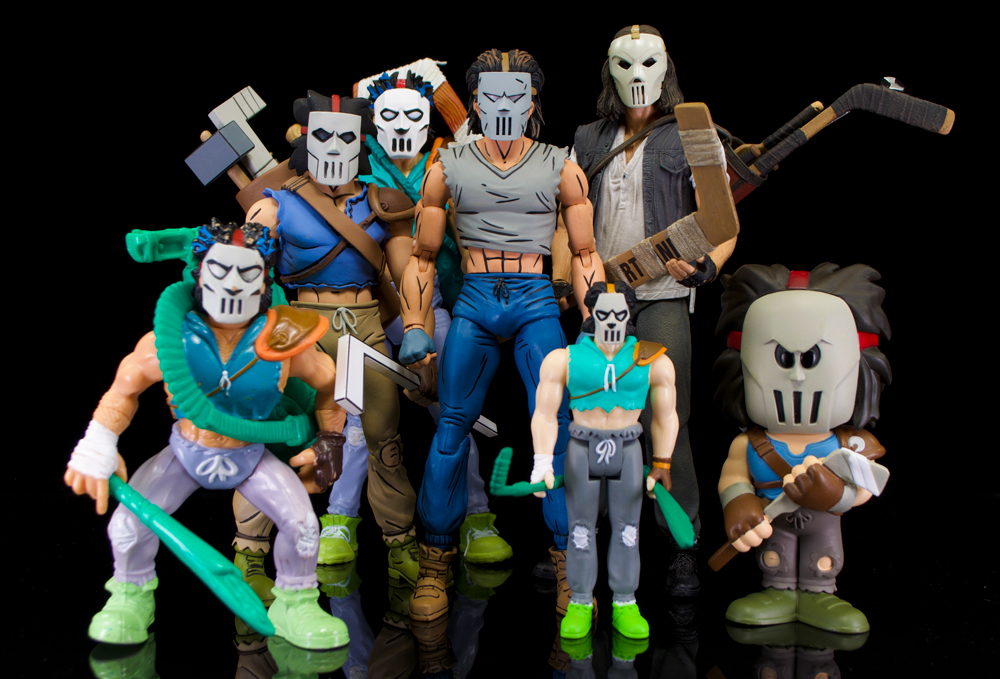 …Casey also has an umasked head included. Now remember, this is the Mirage version of Casey, so not present here are the charming good looks of Elias Koteas. Comic Casey has a mug only a mother (or maybe April O'Neil) could love. While not as iconic as the masked look, this alternate portrait has been wonderfully rendered for Casey isn't out on the prowl bustin' skulls.
Man is it ever awesome to finally have the comic version of Casey Jones, and boy is this figure great. By the end of the year, there is going to be such a cool and gritty presence on the shelf as this part of the collection continues to grow. I am positive I don't have to tell you that you can still pre-order this figure. I would assume since this is Casey, you already have that taken care of, but just in case you don't – Dorkside and BBTS both still have him available. This is a figure you are not going to want to miss.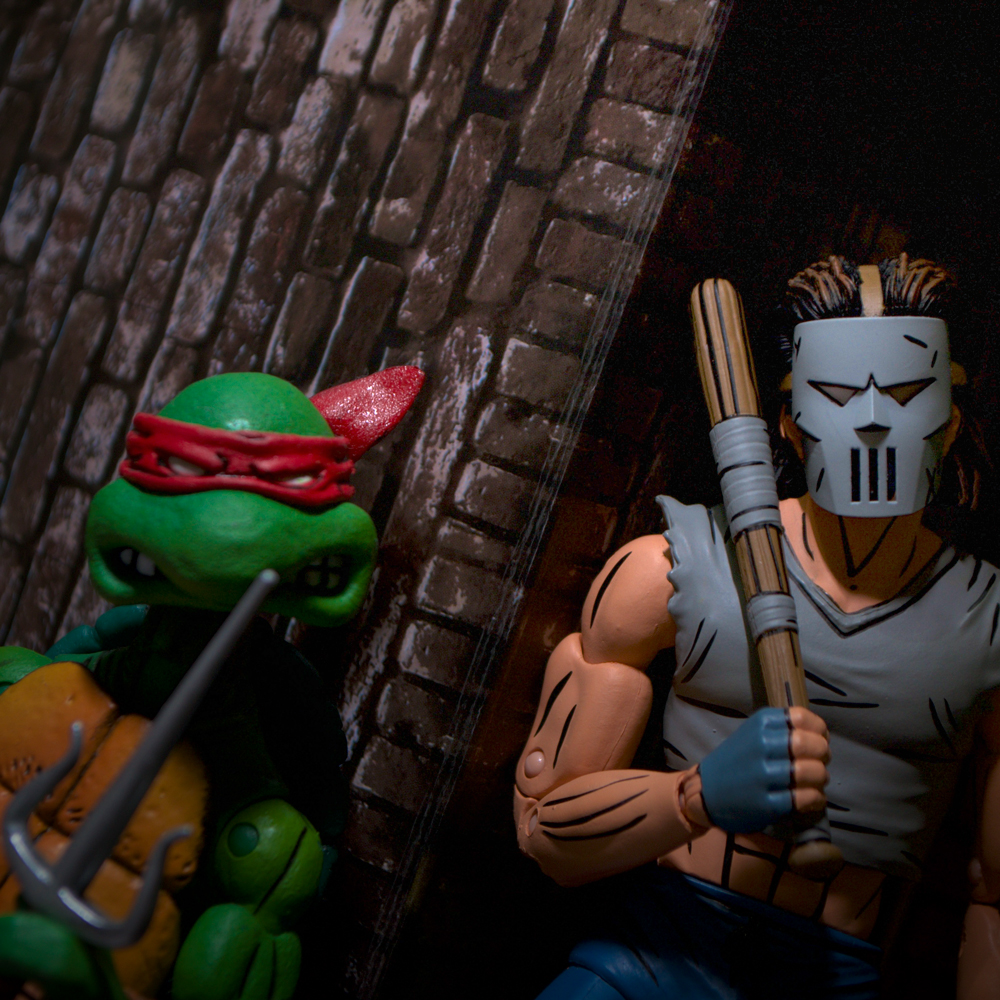 *Thanks to NECA for sending this figure along for a First Look
About Post Author