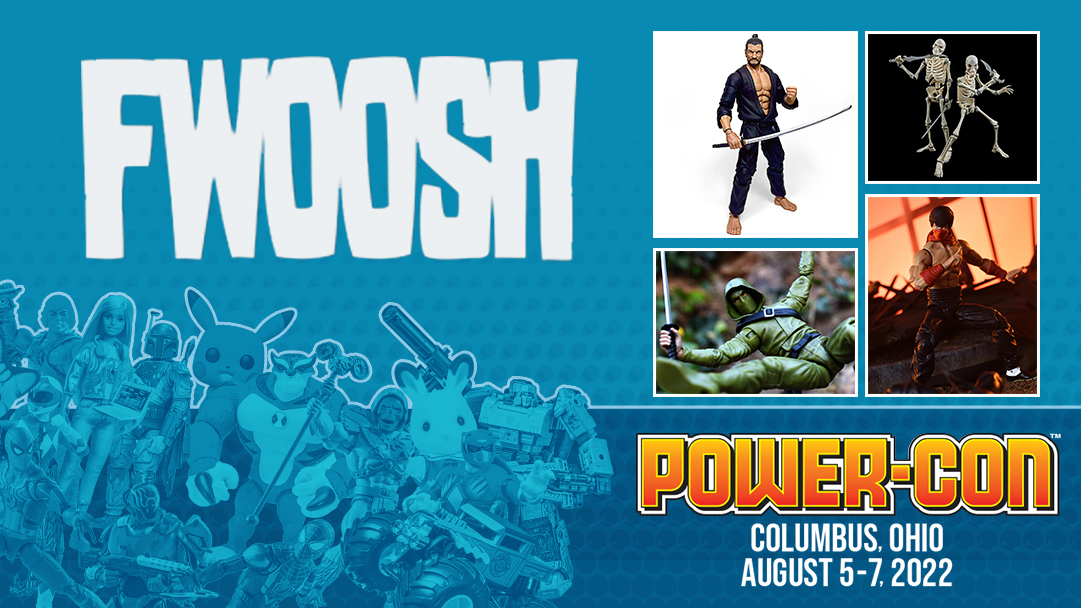 POWER-CON: AMERICA'S MIGHTIEST TOY SHOW is returning in 2022 and The Fwoosh will be there!
The Fwoosh, including Fwoosh Toys, will be attending Power-Con this year in early August. Robokillah and Veebs will be repping all things Fwoosh at the show, so stop by and see us! We will be there to chat, hang out, and we might even have a few toys and t-shirts to sell. A good time should be had by all, so don't miss out on America's Mightiest Toy Show!
Check out all the details below, and head to the Power-Con site for information about the show itself, times, and tickets. We hope to see you there! FWOOOOOOOOOOOOSH!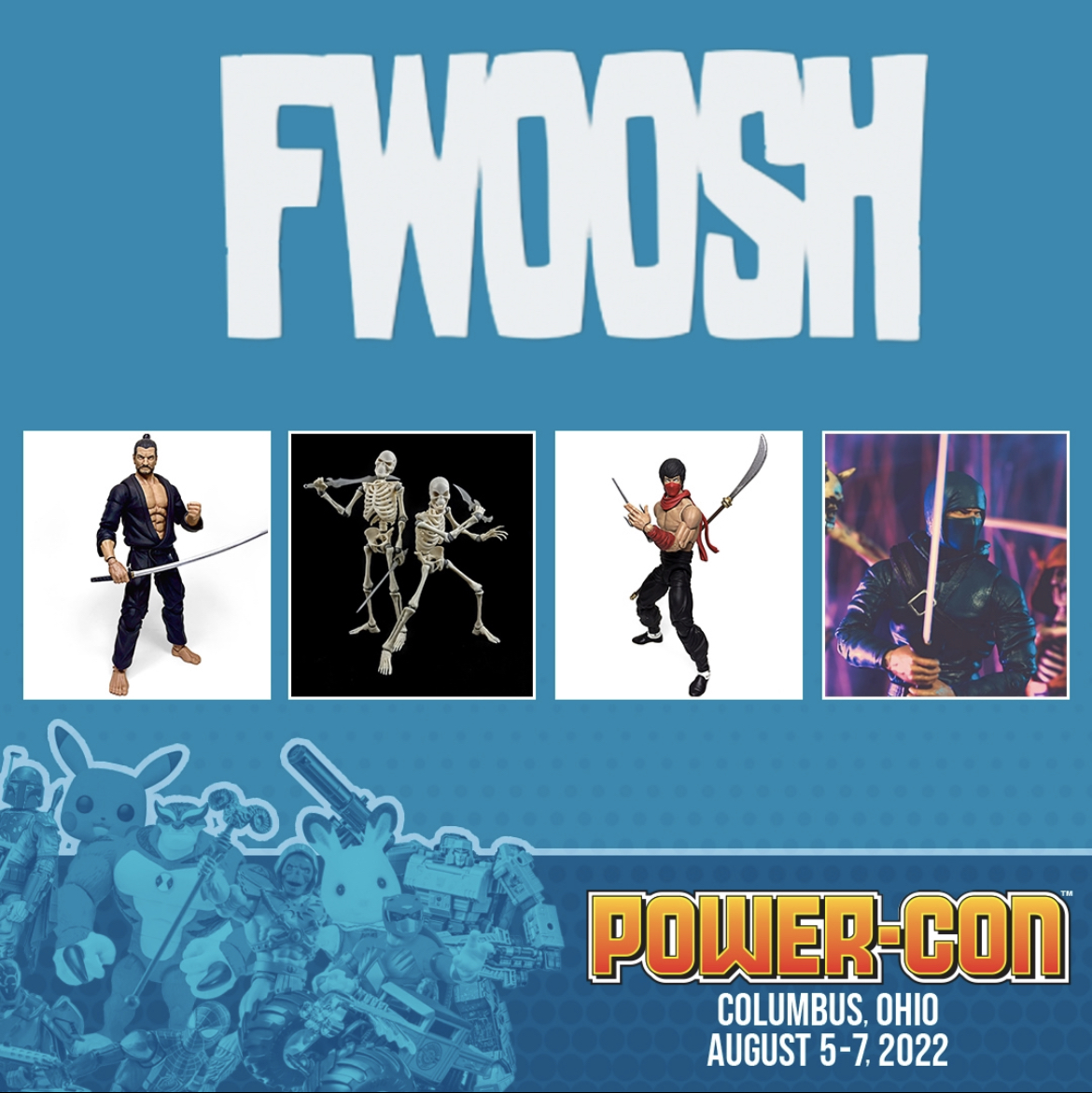 via Power-Con:
The Fwoosh has been a trusted name in toy news for almost twenty years. And now Fwoosh Toys brings fans their own line of super-posable action figures. Introduced originally as Articulated Icons, Fwoosh Toys is creating figures inspired by martial arts, horror, and more.
Take advantage of the early savings. Get online ticket discounts from now through August 3. Tickets will then be on-sale, at full price, at the door during the event.
Please click here to pre-order your tickets on the Power-Con website.
We hope to see you all there this August 5-7 in Columbus, Ohio at the Great Columbus Convention Center.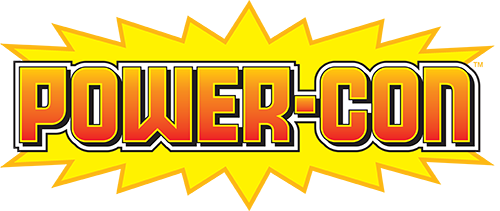 Q. What is Power-Con about?
A. Power-Con is a toy & collectibles convention. We focus on the promotion of active toy and collectibles companies and their current and upcoming products in the marketplace. Power-Con welcomes any company currently producing toy & collectible product, ranging from indy companies to the biggest companies in the toy industry. We will also showcase creators behind some of your favorite toys and collectibles from both the past and present. In addition, we will feature YouTube reviewers and influencers who bring fans outstanding videos about toys and collectibles. And Power-Con will always have an amazing vendor shopping experience where many retailers will offer both retro and modern products for sale.
Q. As you have in the past, will you ever focus on any particular brands?
A. It is possible in the future we may have a special focus on select brands that are celebrating an anniversary year. But for now, our focus is on continuing to build a robust convention that offers a little something for almost everyone when it comes to toys and collectibles.
Q. Are you focusing on adult collectors, or can I expect toys for children too?
A. Power-Con has been shifting to a family-friendly focus for several years. Any prior Attendee will attest that more and more families have made Power-Con a destination event. While it is our goal to promote products at Power-Con for both children and adults, what is offered or showcased at Power-Con will be decided upon by the companies and retailers in attendance.
Q. Why are you no longer having a strong presence for Masters of the Universe?
A. We partnered with Mattel in previous years. Even though we have celebrated other brands, Mattel's support of the show allowed us to have a heavy focus on Masters of the Universe. Moving forward, Power-Con has opted to go in a different direction and expand the product offering at the show. Mattel will continue to have a home at Power-Con, and we hope they will showcase all of their brands at Power-Con in the future, including Masters of the Universe.
Q. Are you offering any toy or collectible exclusives for 2022?
A. At a later date we may offer Power-Con exclusives as stand-alone pre-order items that will be shipped outside of the convention. There are definitely some cool Power-Con exclusives in the works! But for now, there are no 2022 Power-Con exclusives being offered by Power-Con alongside ticket pre-sales. It is always possible companies may offer their own exclusives at the event. If so, Power-Con will have no connection to how those exclusives are handled.