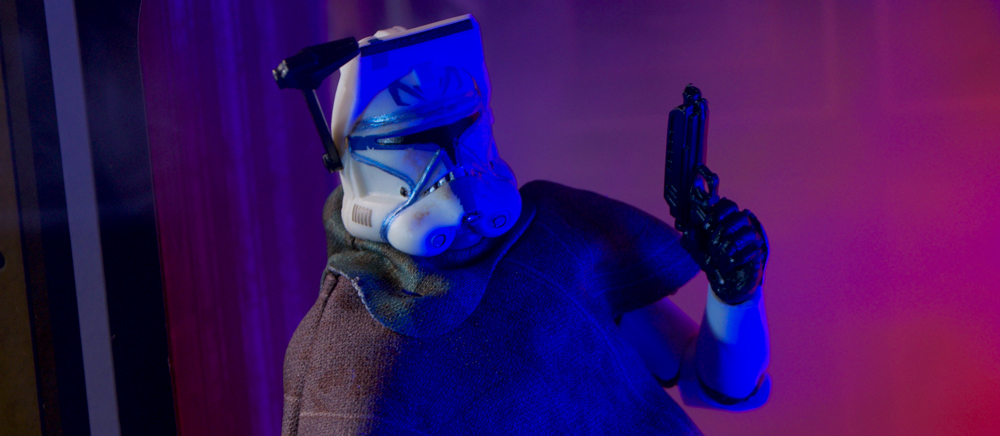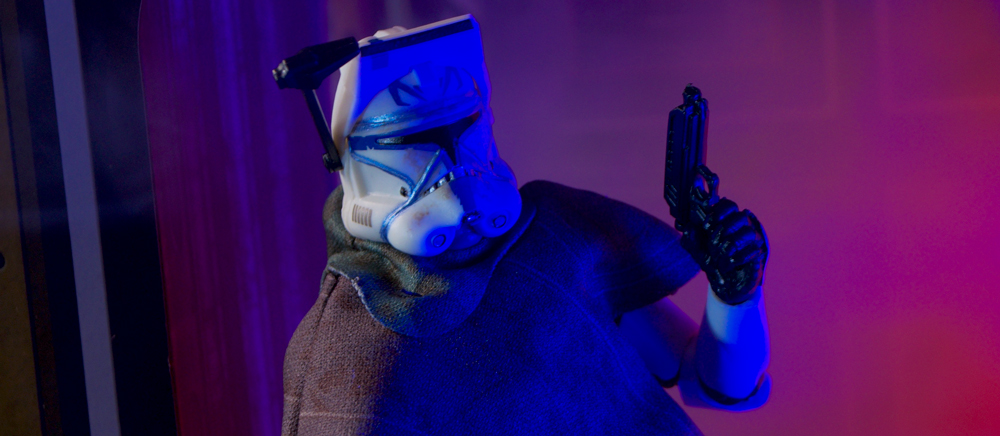 Boy, it has been a too long since I have been able to talk about an actual Star Wars Black Series figure. The world is still spinning at an awkward tilt, and while it is likely the least of our problems, action figure shipments from the factories in Asia are delayed, to say the least. Well, it is good to have friends in Canadian places because the Great White North is currently seeing an influx of Captain Rex, and he made his way south just so we could talk about him.
I am in a weird place with the Black Series right now. Aside from the aforementioned shipping delays (and I'm not sure if Tech is EVER gonna join his team), the intermittent announcements for most of the new product have fallen completely flat with me. So many card variations, Credit Collection repaints, and Carbonizations of existing figures do not have me excited in the least. I get it, SWB is not built on reuse like, say – Marvel Legends, so reissues are part of the game, but holy smokes those are far outweighing anything new as of late. Of course I want new figures, and I am usually a pretty patient person, but: Star Wars figures are boring me, and that is shocking to say. How can Star Wars be boring? Well, they have somehow made it so, and it makes me sad. Don't get me wrong, the new figures are GREAT, but that is what makes it even more difficult. They are so few and far between it is hard to keep the positive anticipation up. I sure do hope that changes because when this line clicks, it is really good.
Anyway, despite (mostly) falling into that rerelease category, this Clone Captain Rex figure represents his essential appearance from the recent first season of The Bad Batch, so I am glad to have him. I think. I mean, at the end of the day, the figure gets a couple of flourishes and a cloth cloak, and all for an exclusive price tag, but since this represents an actual canon appearance, I am a bit more forgiving of than instead of say, making him all chrome or something. Yeah, we have gotten this base figure before, but since we are trying to build out a nice little Bad Batch corner in the display, it is good to have a Rex dedicated to that.
So yes, you likely own most of this figure already. It comes with all of the same strengths and weaknesses of the prior releases. I like the articulation and Rex likeness, for example, but the helmet continues to fits loosely, and you can still see Rex's chin when the helmet is on, so that is less than optimal. The new cloak exacerbates this, but the helmet has the new visor piece that can be moved over the eye holes. I do like the dirty paint scheme on this figure, and the hashmarks continue to be a really nice detail throughout. I think Rex has the same amount as the previous figures, so even though he has been underground, he hasn't added to his clanker count.
The most obvious update to this figure is the soft goods poncho, something the Star Wars universe has gotten a lot of mileage out of the past few years. These ponchos are in high fashion in a galaxy far, far away. This is mostly nice – it has some solid details and is made of a quality material, much more so than, say the Mace Windu and Obi-Wan cloaks. It is form-fitting, so I don't think it is made to come off. I am sure you COULD remove it, but I did not try very hard due to fear of damaging it, or not being able to get it back on. I am not sure why you would want to remove it as you can get the base Rex figure via several other releases. The hood is pretty weak in terms of the shape and ability to function naturally. I am not a soft goods supporter, and this is the primary reason why. Not matter how good they are, hoods never look realistic, and the out of scale folds in the material are always distracting. Like I said, the poncho is mostly good, but I would recommend keeping the hood folded down.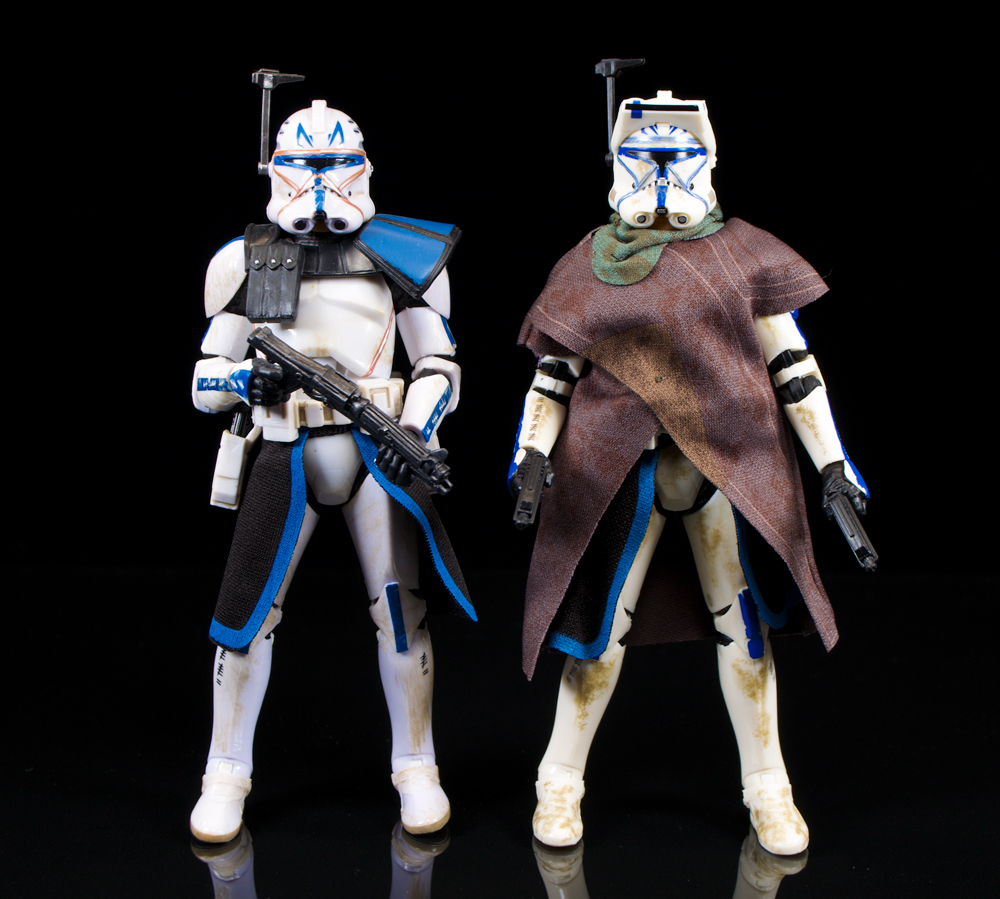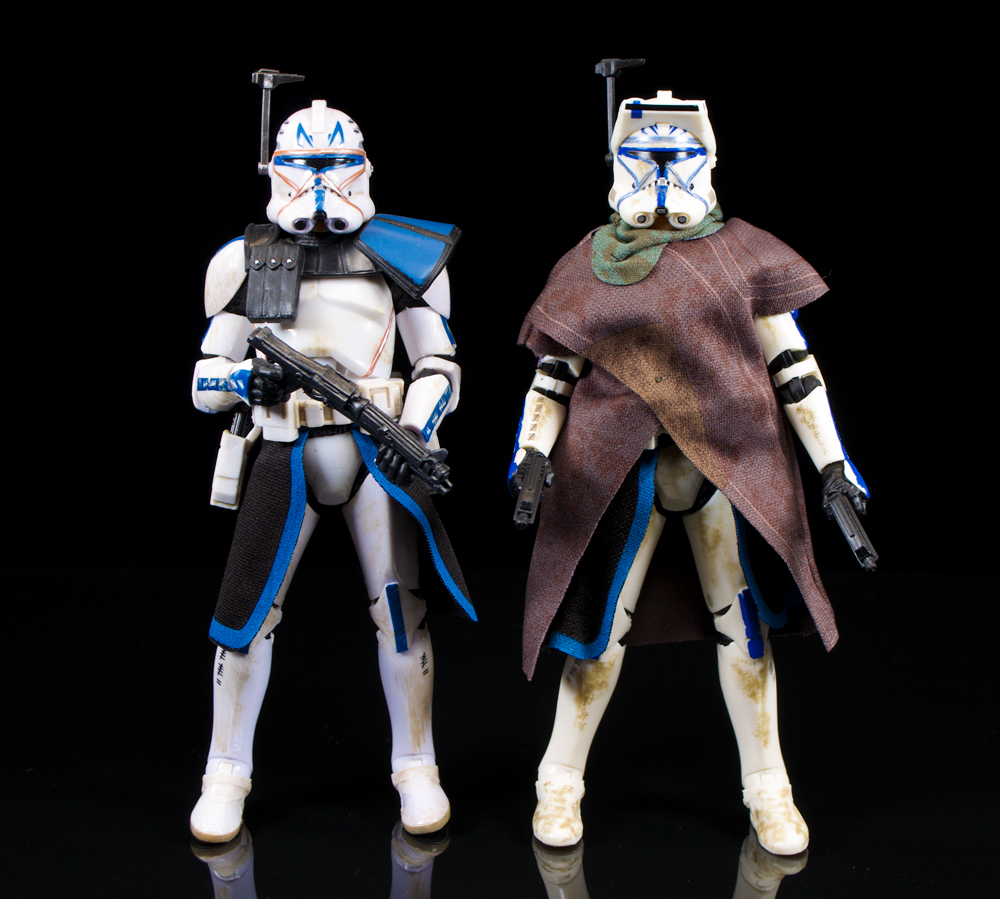 Overall, this is a pretty solid release, if not the most exciting. For the most part, it is a "Malibu Stacey with new hat" update, but then again, I am glad to get a Rex in a Bad Batch look. I have a lot of Rex figures at this point, so I would love a Lobot or someone, but Rex is cool, so he will stand with Wrecker, Crosshair, and Hunter while they wait for Tech to (someday) get here. Like I said, this Rex ventured down from Canada, and I don't think he has started hitting stateside just yet.