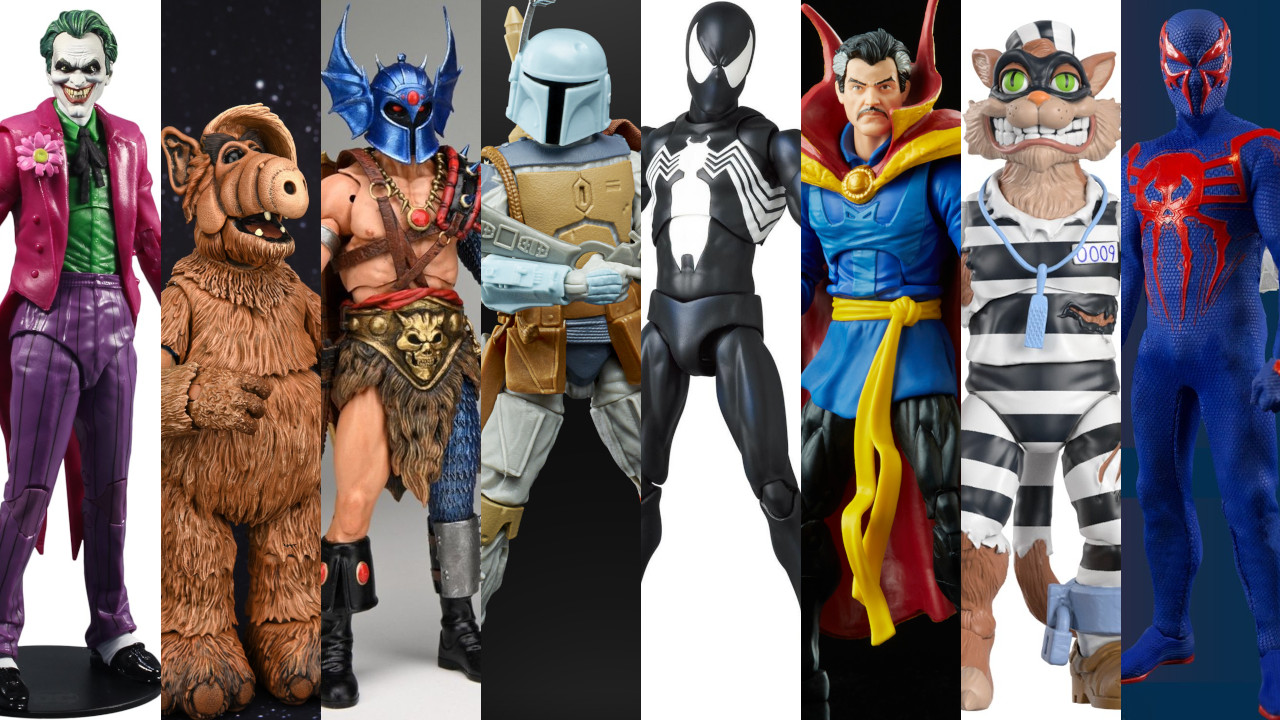 An eventful week in action figures means more to talk about, and more to talk about makes Robo a happy boy! Let's pour over Hasbro's Star Wars and Marvel Legends, NECA pulling some surprised with Alf and Dungeons & Dragons?? Jokers from McFarlane and Medicom, Spider-Man from Mezco and MAFEX. More Jazwares Fortnite goodness. Power Rangers, Teenage Mutant Ninja Turtles and….2001? Oh, and an SHF Deadpool? Maybe?
Super7 Teenage Mutant Ninja Turtles ULTIMATES! Wave 6
Super7 2001: A Space Odyssey ULTIMATES!
Jazwares Fortnite Legendary Series Dark Rabbit Raider
New Jazwares Fortnite Legendary Series 6″ Rabbit Raider (Dark) in hand. pic.twitter.com/Zm2GFYn8Nx

— Preternia (@preterniadotcom) September 23, 2021
NECA Alf
Happy 35th anniversary to our favorite Melmacian! This smart-mouthed Alien Life Form is our '80s spirit animal. The Ultimate ALF action figure crash lands on this planet in Spring 2022. #ALF pic.twitter.com/GxeECKVdxZ

— NECA (@NECA_TOYS) September 22, 2021
NECA Dungeons & Dragons Ultimate Warduke and Grimsword
McFarlane Toys DC Multiverse Three Jokers
Medicom MAFEX DC The New Batman Adventures Joker
Medicom MAFEX Marvel Symbiote Spider-Man
Mezco One:12 Collective Marvel Spider-Man 2099
Hasbro Retro Falcon/Loki and Classic Dr. Strange
Hasbro Power Rangers Lightning Collection Monsters Mighty Morphin Ninja Pink and White Ranger
Hasbro Target Exclusive Star Wars Black Series Droids Boba Fett