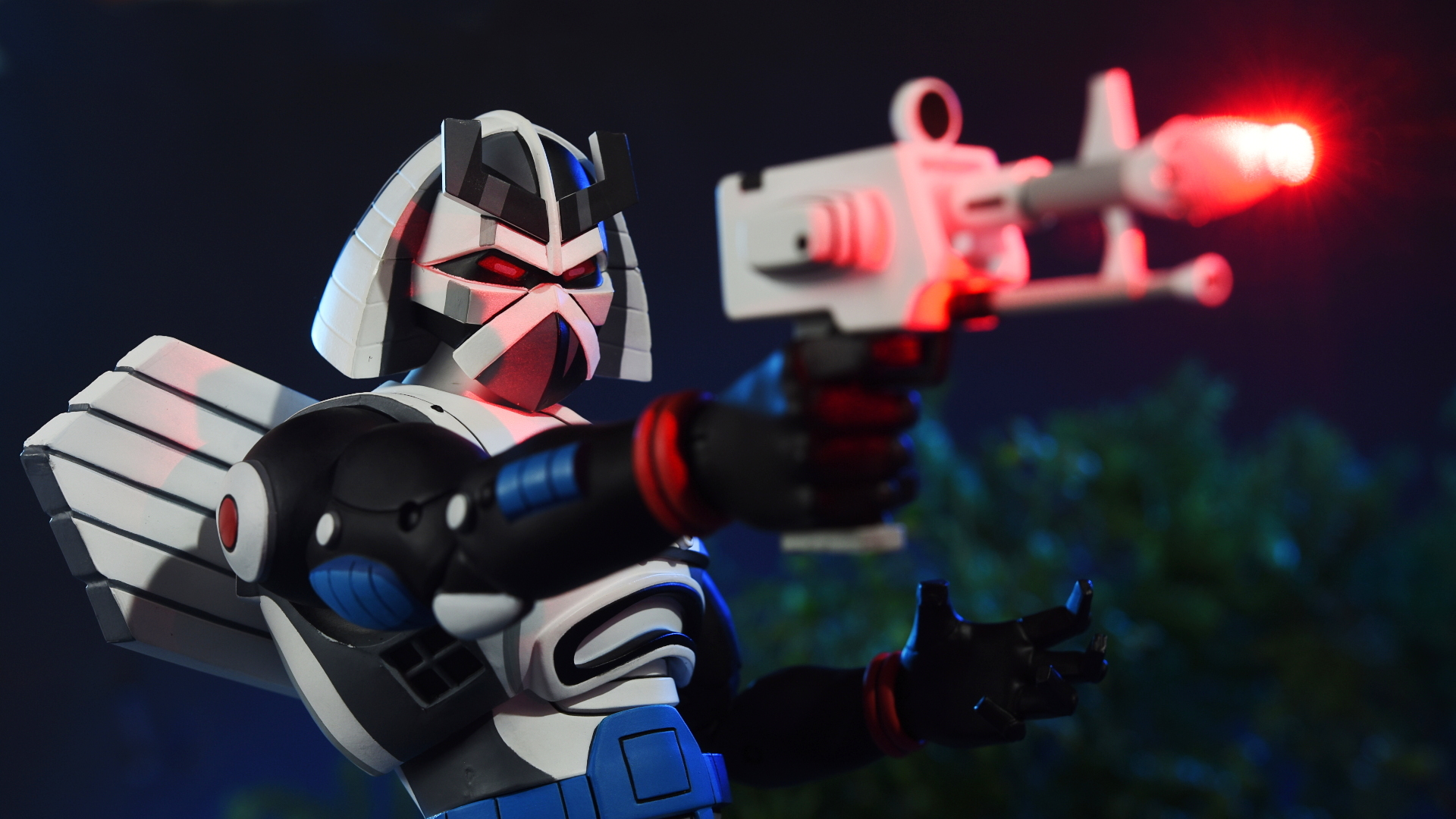 Whether you are looking for a foreman for your latest construction project or forming a supervillain super-group, Chromedome is the robot for you. Due to hit Target soon, this deluxe figure continues the excellent Teenage Mutant Ninja Turtles '87 cartoon line from NECA. Let's take a look.
The box is another great VHS compilation homage and features an opening front flap and bright graphics all around. I know Zach is in Night of the Rogues, so him being on the box isn't necessarily a hint at what might come, but he'd be a fun addition to the line.
Chrome Dome comes with a computer, extra hands (two chopping, two fists, two sword holding, two grasping and one pistol holding) a laser gun, a removeable belt and two swords.
The computer is a great looking piece of '80s throw-back tech and actually gets a really thorough and slick paint job. The detail on this thing is pretty incredible and looking at it just takes me back. I want to say this is what they use to get info out of Chrome Dome's head in Night of the Rogues, but it would be great for April or Vern's desk at Channel 6.
The hands swap easily and stay on securely and make sense for the character. I don't recall the swords in the cartoon and I'm assuming they are a toy homage. I love the way they look stored in the removeable belt as the handles stick out at angles similar to what you would see on a samurai with swords in their belts. The two swords are thin and have some slick detail on the grips and fit the overall cartoon vibe of the figure.
The gun is straight from the cartoon and matches the source material really well. I like how it stores easily on the belt by attaching to a peg.
Chrome Dome is all new and the sculpting again captures the feel of the cartoon perfectly. The figure is MASSIVE and at approximately 10 inches he appropriately towers over the rest of the line. Chrome Dome's scale is pretty varied across his episodes, sometimes being as tall as a building, but I feel like NECA picked a good size here to go well with the rest of their line.
Chrome Dome moves well for a massive figure with articulation in line with what we usually see with NECA's TMNT figures including:
Swivel/hinge shoulders, wrists, hips, and ankles
Ball and socket head and mid-torso
Double-hinged knees and elbows
Hinged toes
Swivel thighs, waist, and bicep
The paint job is super clean and does another great job emulating the cel-shading of the cartoon style.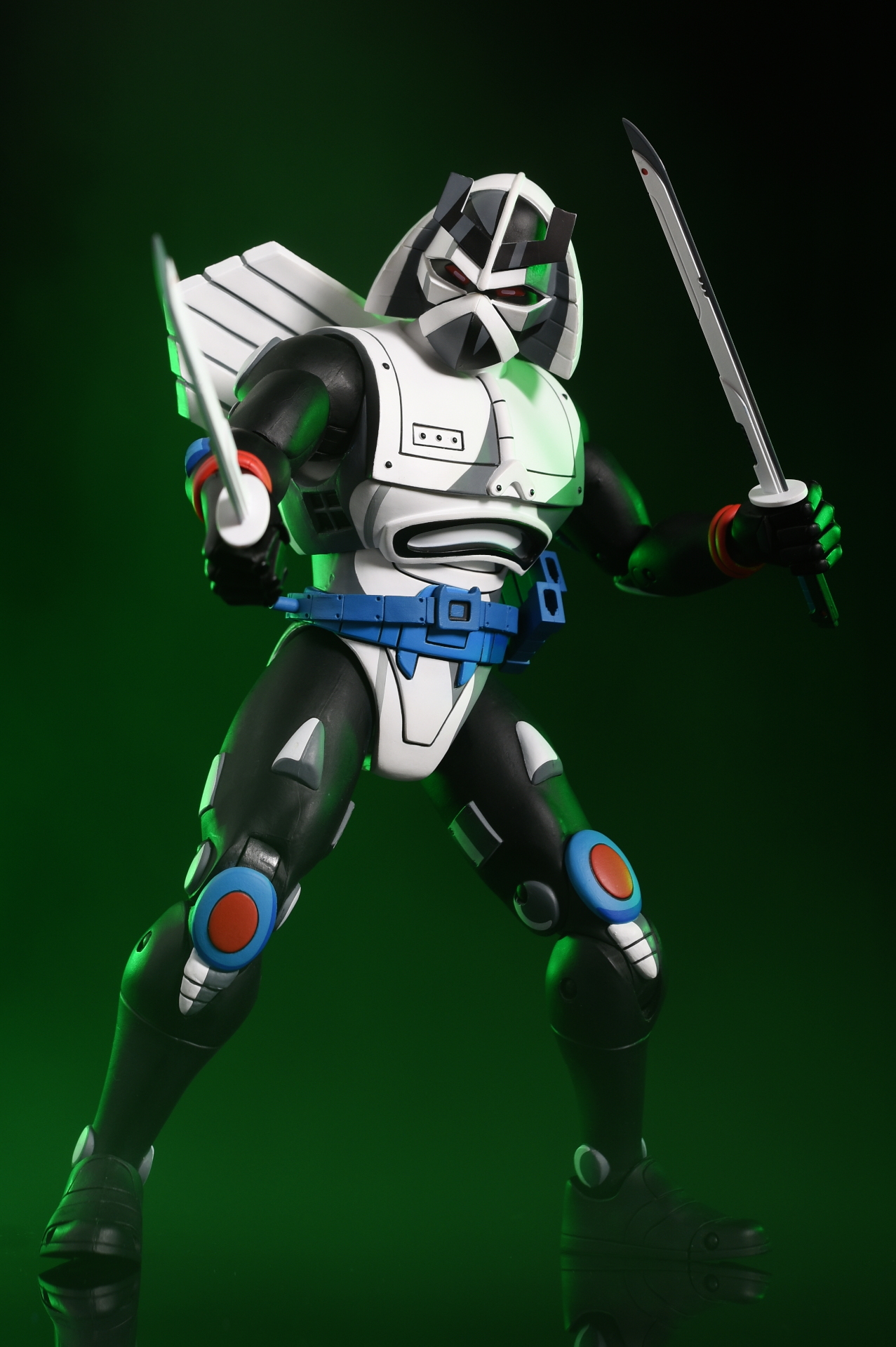 Chrome Dome is a massive monster of a figure that works as a great antagonist for the Turtles and gets us one step closer to completing the Rogues from Night of the Rogues. Thanks again to NECA for sending this along.