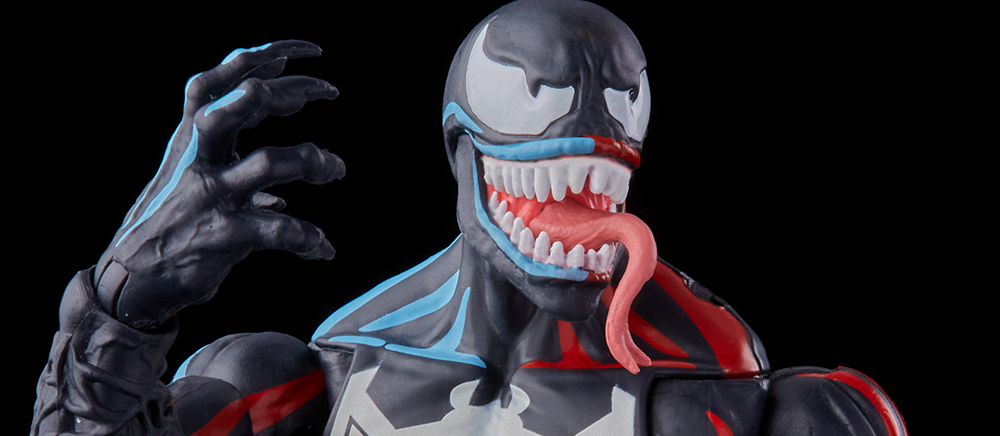 You can never count out that Hasbro Marvel team. I mean, a new reveal can come swiftly and right out of nowhere. With the announcement of PulseCon 2021, you just knew exclusives would be following, and for Marvel Legends, Venom is up first!
Here he is in all of his retro card and cel-shaded glory. More details are bound to come soon (along with more reveals), but for now, here is the scoop from Hasbro Pulse:
"You'll see us everywhere, even in your nightmares!" #MarvelLegends Fans! Check out the newly revealed Marvel Legends Series Hasbro PulseCon Spider-Man Venom Figure, available at #HasbroPulseCon2021 later this year!
There is a placeholder link for this up on Hasbro Pulse now, but it is designated as "Coming Soon," so you cannot order it just yet.