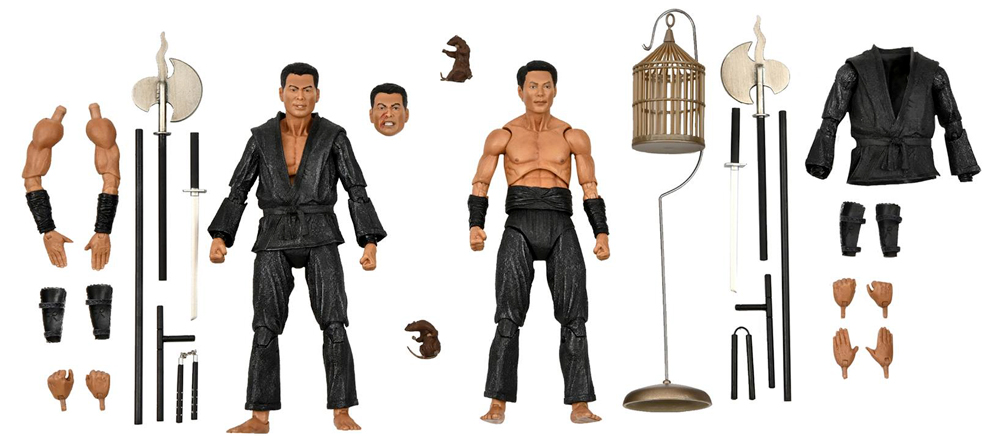 Don't think for one second that NECA would have left us hanging on #TurtleTuesday! I almost can't believe it, but we are getting movie versions of Oroku Saki and Hamato Yoshi!
Check out the latest details from NECA. It looks like they will be arriving (at Wal-Mart) SOON!
via NECA's Facebook Page:
From the 1990 Teenage Mutant Ninja Turtles movie! After wading in a puddle of radioactive waste, four radical reptiles are transformed into New York City's greatest crime-fighting quartet. They are raised and trained by Splinter, who was once the devoted pet of Japan's finest Shadow Warrior–Hamato Yoshi. Yoshi's fiercest rival was Oroku Saki, who would eventually become The Shredder. This super-articulated, 7″ scale action figure 2-pack includes Yoshi and Saki, plus interchangeable arms, hands and heads, removable shirts, 8 weapons, 2 versions of Splinter and cage with stand. Window box packaging.
Available in Walmart stores July/August