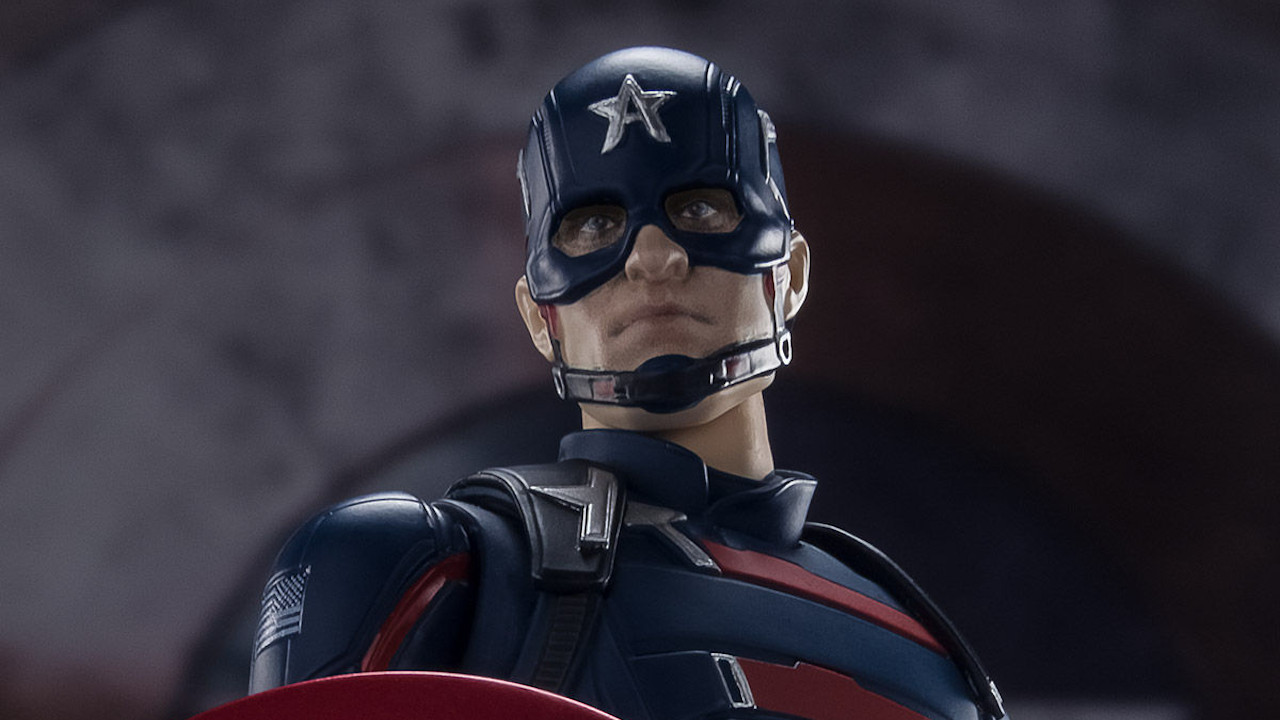 Ooo, Bandai revealed their SHF John Walker Captain America!
Available for pre-order later today, it is a P-Bandai item but should pop up on Bluefin and on domestic online retailers soon.
Main product contents
 ・ Main body
 ・ Replacement wrist left and right 3 types each
 ・ Replacement head
 ・ Gun
 ・ Holster (empty)
 ・ Shield
 ・ Shield strap parts set
 ・ Effect parts
Also, Cap's shield has been added to the Bucky solicitation page as one of that figure's accessories. It's up for pre-order on BigBadToyStore.