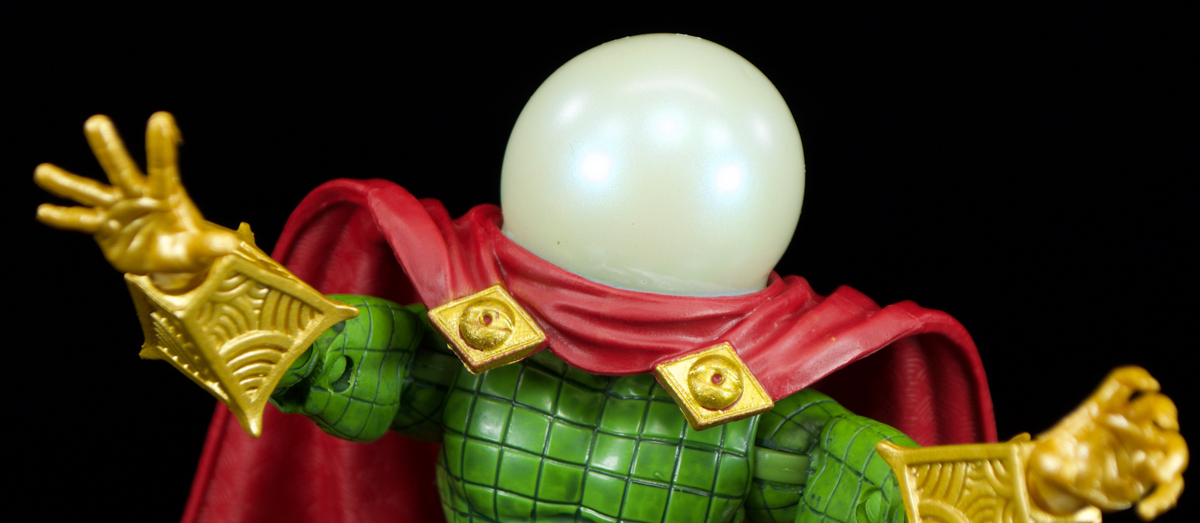 Sure, I have already declared my love for the Marvel Legends Retro Series line general, but maaaaaaan, the new Spider-Man figures might just be the best thing the Hasbro team has done yet. In all fairness, I still haven't gotten my pre-order for the proper wave, so this all-new, all-retro Mysterio is my first dip into these figures, and he is more than enough to push that needle into full-on hype mode.
This year has been weird, to say the least, and while in some connotations, that can be a negative thing, for Marvel Legends, the weirdness has been pretty great. We have had some very eclectic series line-ups, some ghastly, but awesome Build-a-Figures, and even toys based on the Fox film library, join the mix, so there has been a lot of somethings for a lot of everyones. Heck, the AMAZING Haslab Sentient campaign just ended a couple of days ago, and that might be the greatest ML achievement this far, even in its long and storied history. However, these Retro series figures just speak to me, and the card art just keeps getting better and better.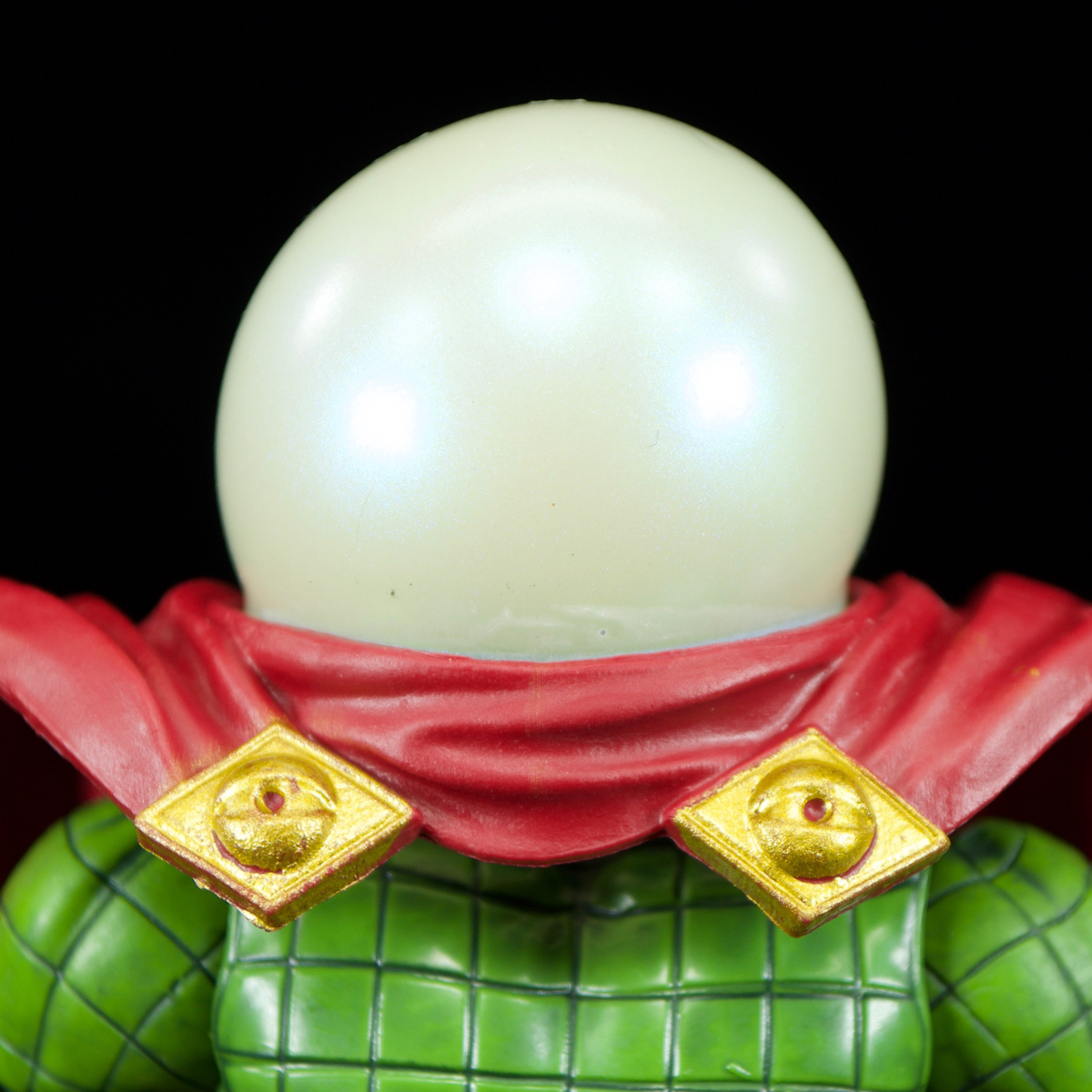 We still have much needed retro updates of Green Goblin, Electro, Spider-Man, and even a deluxe Kingpin coming soon, but I have to say that Mysterio is very welcome, even if he is a bit unexpected in this line. See, while some guys previously mentioned like Electo and Kingpin have had previous releases that was decisively modern, or not as iconic, or just plain not very "retro," the Lizard Series Mysterio was actually pretty close. I mean, the colors were not classic (particularly the green gloves and boots). but the form followed pretty closely to be able to pass it as "mostly" iconic. But then again, that is a tribute to the Hasbro team's commitment to get us these retro editions, and since Mysterio would take less work than most to get it right, the Fan Channel avenue actually works out perfectly.
So, while most of the differences in this figure from the previous come down to the deco, the execution is great, and it really does close the loop for me on my ML Mysterio. Sure, I would have likely been mostly okay with the older version amongst my classic/iconic Spider-Rogues, but he would have always been "close" or "mostly there" instead of correct; now, I don't have to worry about that, and he fits in as he should. Really, every part of this figure features a new color way, and well, it just feels more familiar. The previously green gloves and boots are now yellow, the bodysuit is that correct light green color, the cape is more of a red than a purples, and even the effects are made to look slightly different, even if they are not competing for iconography.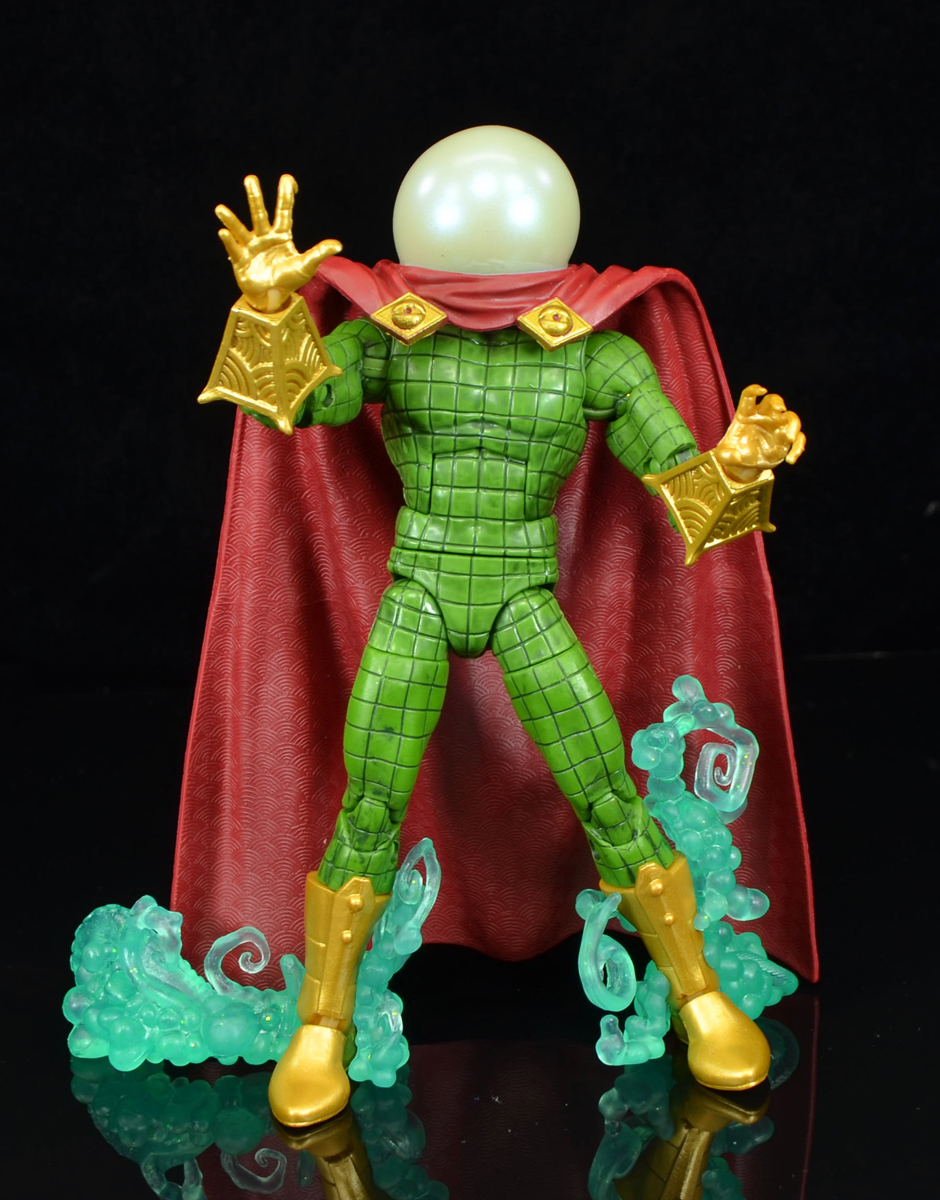 The biggest change though, is in the "fishbowl" head, and well, they finally got it right. By "they" I don't just mean Hasbro, as the old Toybiz Spider-Man Classics figure missed for me as well, and by "right" I don't mean that they were necessarily wrong, just not what I was hoping for in terms of execution. The TB version had an action feature that quibbled with the form and deco, and the previous Hasbro version had a bowl that just was not executed in a way that recalls classic Mysterio. It really is too transparent, and it was likely done to show off the crazy head underneath. That is all well and good, but many people, myself included, improvised by filling the bowl with some cotton batting to create that classic effect, or even by modifying and using the movie Mysterio as a swap out.
This one is done perfectly, though, and the more opaque nature lends itself to that iconic Mysterio look quite well. Plus, the pearlescent paint work takes its cues from the movie version and really adds to the effect. The actual head underneath is cast in same minty green plastic as the magic effects, and you can just see through the bowl enough to get traces of the color, so there is some depth to it for sure. Additionally, this figure features the head of a previous Peter Parker release, rather than the skull from before. I mean, I don't intend to display this figure without the dome/cape, but it is kind of a neat thing to include for a surprise "reveal" for when your Spider-Man umasks the villain. At any rate, it is good to have variety.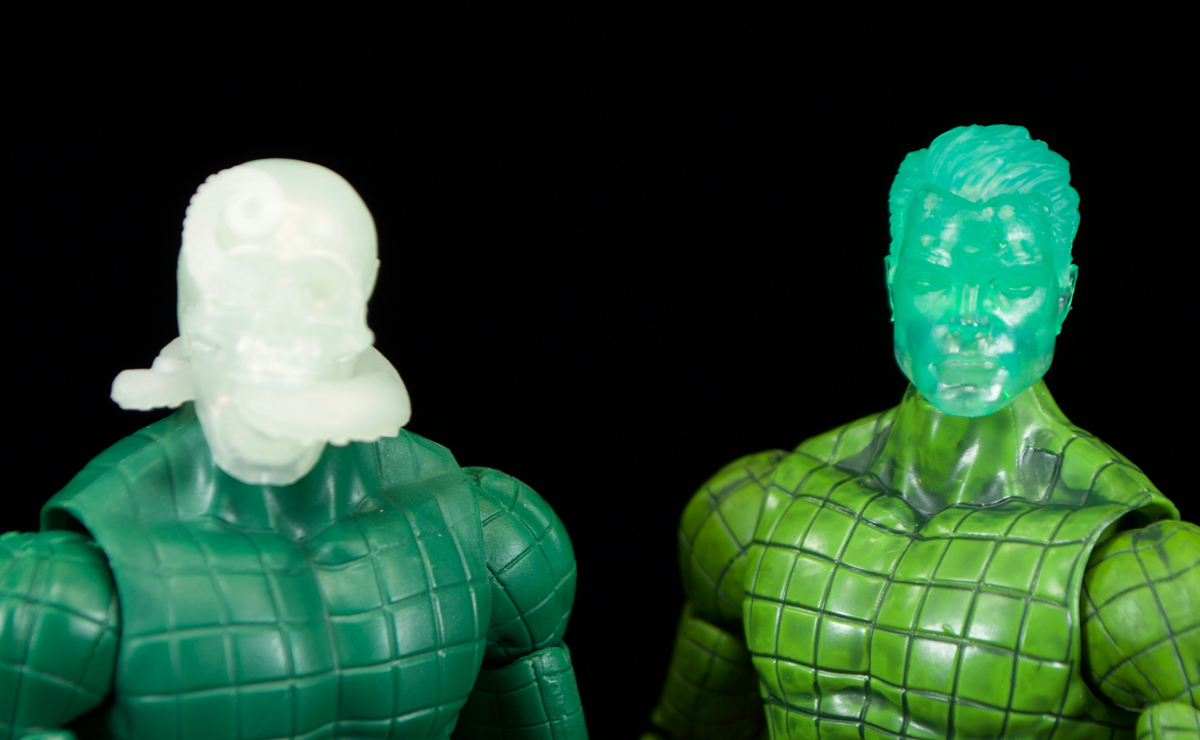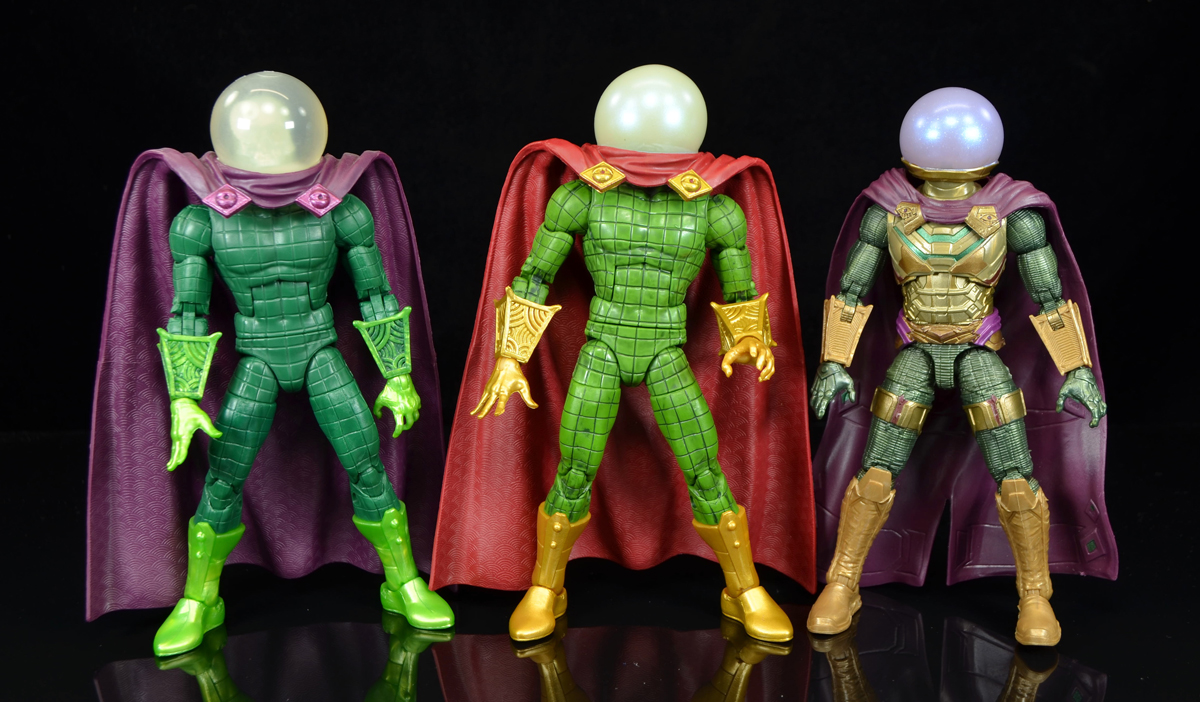 This is a simple, but very effective update to an existing figure that gets us the classic Mysterio that have needed. I am very pleased to add this to my Spider-Man Rogues shelf that continues to get better and better, and will now impatiently await the new Kingpin, Green Goblin, Electro, and any other villains they want to throw our way via this execution. Like all the Retro releases, it pained me to open this figure because the card art is so impressive and perfect for this line, so if you want to avoid that, you might want to consider picking up a couple just to make sure.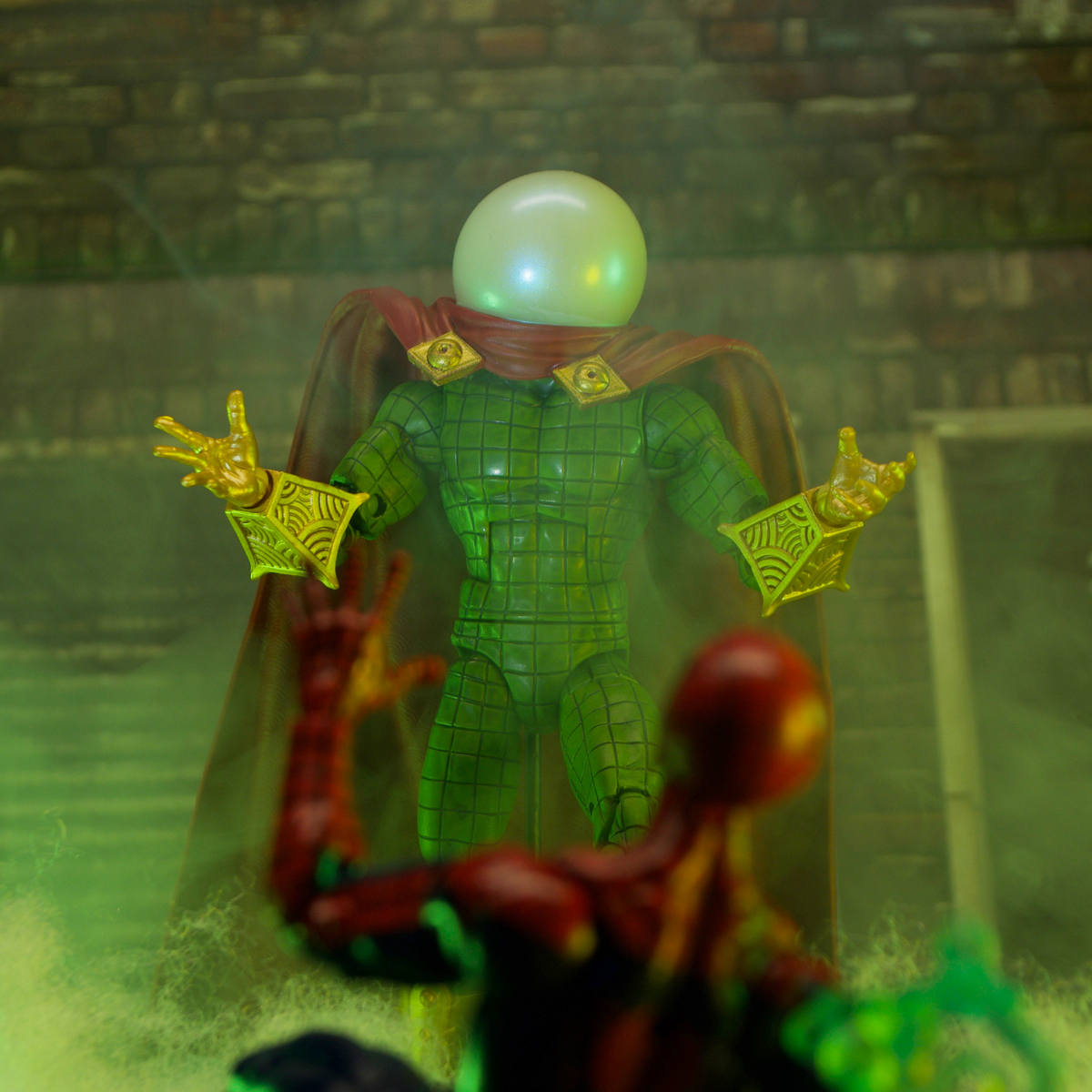 Make sure you get yours at Dorkside Toys!