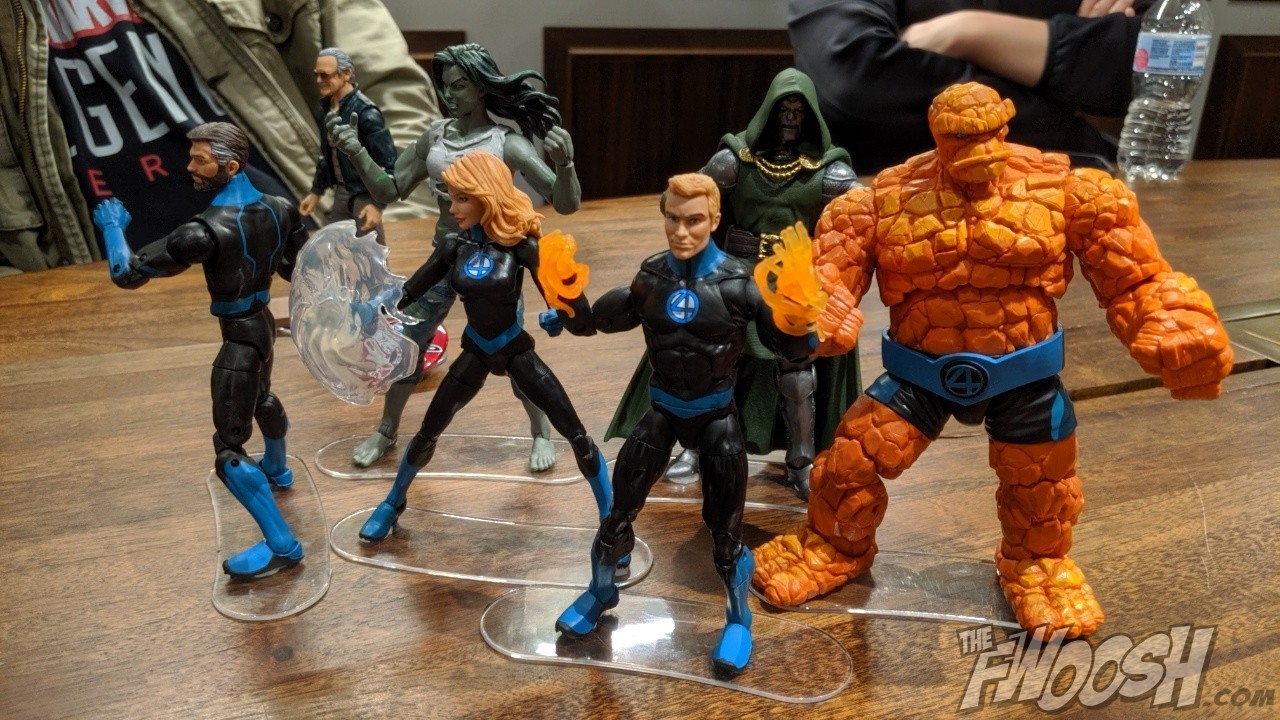 Oh man, did Hasbro come to the Marvel Legends press even guns blazing!
Fantastic Four, X-Force, and STAN LEE?? Oh my! Plus just general Legends news!
Dani Moonstar will be the last Walgreens exclusive for this year.
FF wave – shown today: Mr Fantastic, Invisible Woman, Human Torch, Thing, She-Hulk, BAF TBD (January 1st release)
Spidey wave 1 2019 (January 1st release)
Stan Lee – single carded, special pre-order on Target first today, but wide release in the spring 2020
X-force wave fall 2020 – shown today: Warpath, Sunspot, Deadpool variant
HasLab – looking at it, all Hasbro brands are looking at it.
Special thanks to forum member bambam for attending the even for us!
Scud from Preternia also sent some pics along!