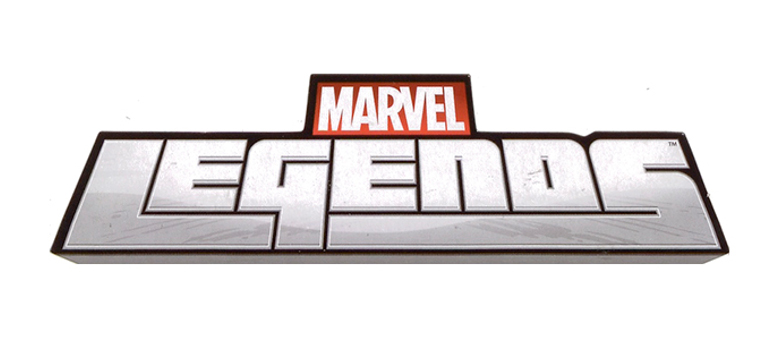 Today Amazon's previously blank listings were made inactive after being online for about 20 hours.  Some may have been able to place pre-orders or check their viewing history in time to catch a couple of sneak previews of the MCU figures included in this wave!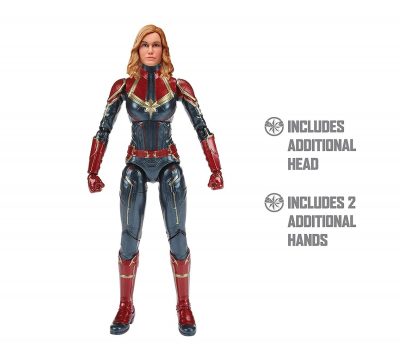 First we have the stunning Brie Larson's visage on a MCU Captain Marvel figure. Still only single jointed elbows. Sorry persistent folk.
Amazon Promo Text:
Higher, further, faster! Carol Danvers suits up as the powerful Captain Marvel to come to the rescue when the Earth is in peril. Imagine Captain Marvel fighting for the fate of the galaxy and her home with this 6-inch scale Captain Marvel figure.

Carol Danvers becomes one of the universe's most powerful heroes, Captain Marvel, when Earth is caught in the middle of a galactic war between two alien races.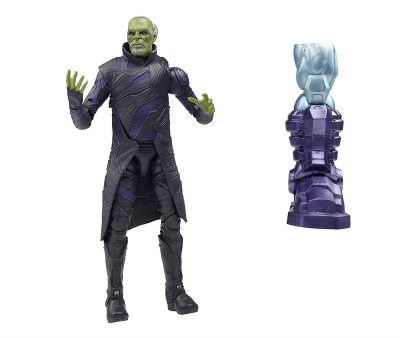 Next is Ben Mendelsohn's Big Bad Talos the Skrull. He is the leader of the antagonistic force Captain Marvel will have to defeat in the upcoming film.
Amazon Promo Text:
Fans and collectors can recreate the action-packed scenes of the Marvel Universe and Captain Marvel with this premium Talos figure, inspired by the Captain Marvel movie, which is part of the Marvel Cinematic Universe that includes Avengers: Infinity War. 

Talos, perhaps the most cunning spy in all of the Skrull Empire, is a master of shapeshifting and intergalactic espionage. An Integral leader in the bitter Kree-Skrull War, the fearsome Talos will do whatever it takes to protect his own.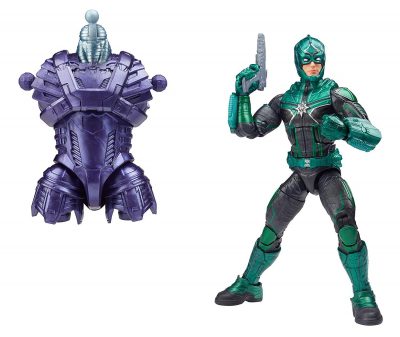 Is this Mar-Vell played by Jude Law? Is it a generic troop builder for the Star Force? Either way it is MCU so get your complaining lips on.
Amazon Promo Text:
This Marvel Legends Series action figure includes Starforce Commander-inspired blaster accessory that makes a great addition to any Marvel Legends Series collection. Kids and fans alike can appreciate the Kree warrior, inspired by the character from the Marvel Cinematic Universe.

Leader of the Starforce team, Starforce Commander is a hero among the Kree and a key asset to the Supreme Intelligence in the war against the Skrulls.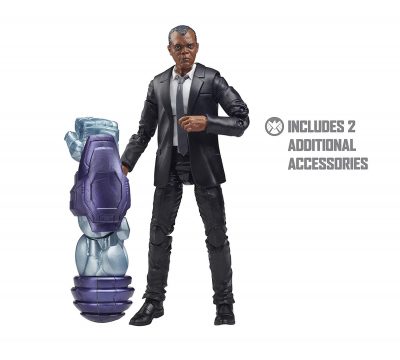 A young Nick Fury played by Samuel L. Jackson. Will this be a good base for a Jules custom? Possibly.
Amazon Promo Text:
This Marvel legends series action figure includes Nick fury-inspired weapon and additional accessory that make a great addition to any Marvel legends series collection. Kids and fans alike can appreciate the shield Agent, inspired by the character from the Marvel Cinematic universe.

In the years following the Cold War, Nick Fury wrestles with his sense of purpose within SHIELD. When Nick crosses paths with Captain Marvel, they become Earth's only hope of stopping a Skrull invasion.
There are three more figures in this wave that were not captured through Internet-fu skills. Presumably they will all be comic based. Major thanks to forum member Sephiroth61787 for the assist in grabbing the images while they were temporarily available.