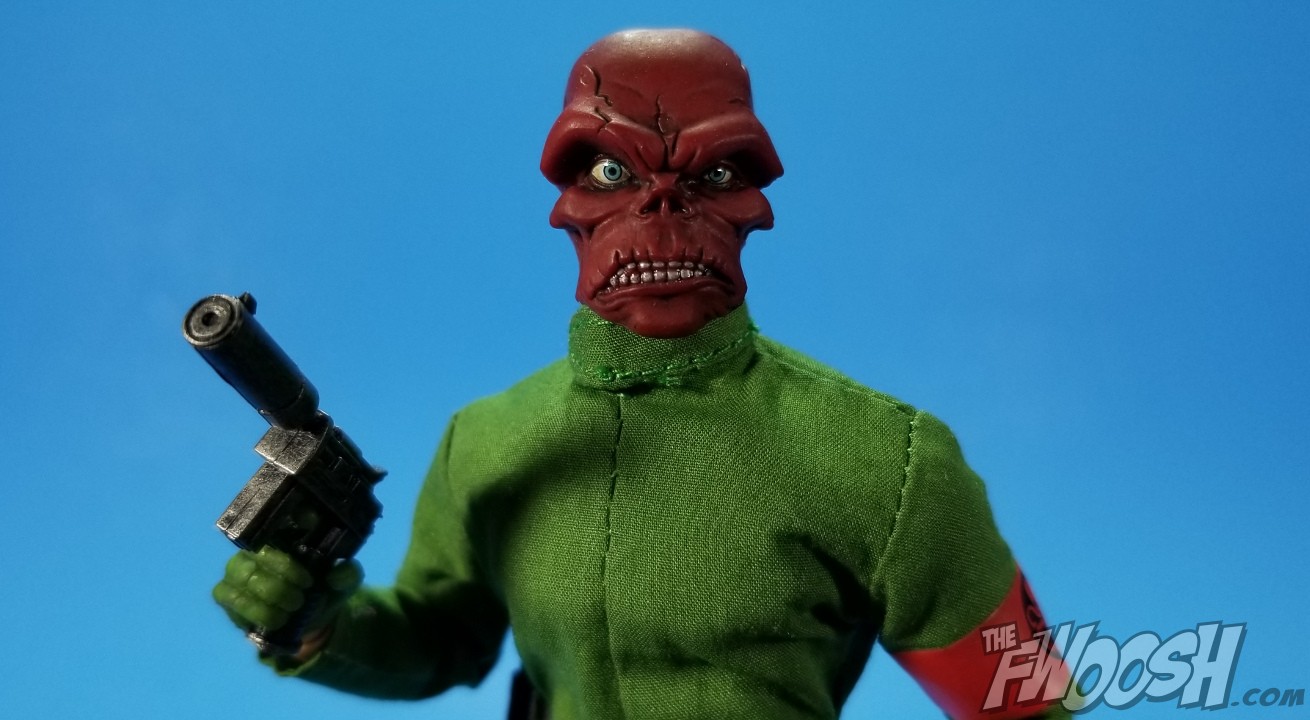 I didn't think a Nazi would make my "best of" anything list, but I guess I'm finally starting to understand the other half of America. 2017 was a weird year.
A year after naming Mezco's One:12 Collective Captain America as my favorite figure of 2016, I've named his archenemy as my favorite figure of 2017. The Nazis really have taken over. (Was two Nazi jokes in three sentences too many? Alright, I'll stop now.)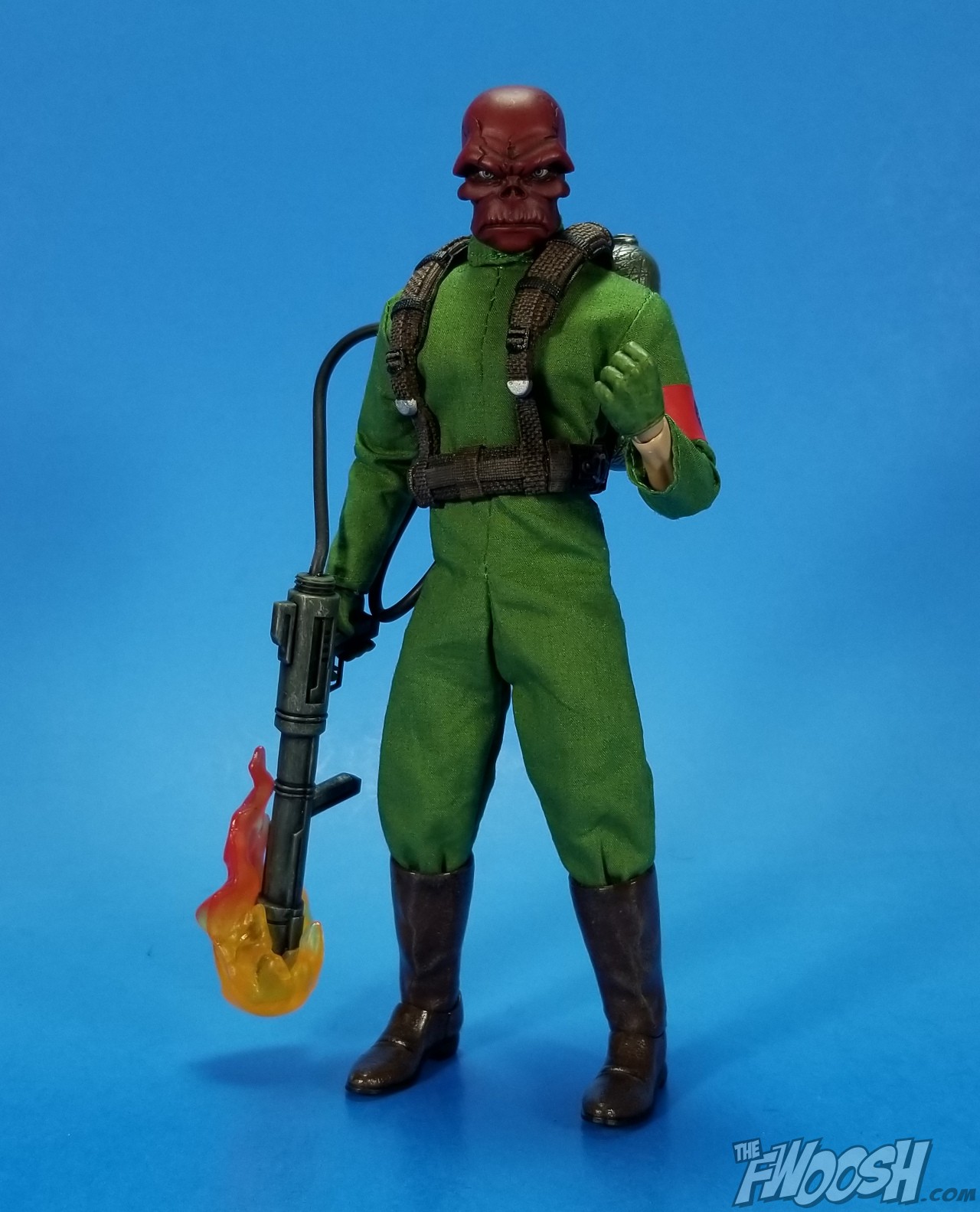 Mezco has been … wait for it … (that was a bad pre-order joke) — killing it this year. Aside from some issues with ankle articulation, figure delays, and biting off more than they can chew, the One:12 Collective has been a smash success for those willing to bite the $80 bullet.
The lack of gratification — instant or otherwise — has been the line's biggest (and perhaps only) downfall to date. Red Skull was something of an anomaly in this case. Sure, the figure was revealed at San Diego Comic-Con in 2016, but One:12 figures generally go up for pre-order about a year before they're released. Mezco was radio silent on classic Red Skull until September 2017, when it was revealed that he would be a New York Comic-Con exclusive releasing a few months later. And he actually did!
Receiving a One:12 figure less than six months after pre-ordering is a treat in itself, but the figure delivers. I think many collectors, myself included, expected Mezco to go through the motions on this one. The figure is based on Red Skull's very first appearance from way back in 1941, and classic fans feel so neglected that any acknowledgment of their existence is enough.
The basic, no-frills costume helped set the tone for what should've been a ho-hum figure. Then you see the packaging. The box depicts an omnipresent Red Skull commanding an army of German soldiers, planes, and tanks. The image is hauntingly reminiscent of Nazi propaganda of the era. An image that could've been a phoned-in shot of the figure was instead transformative.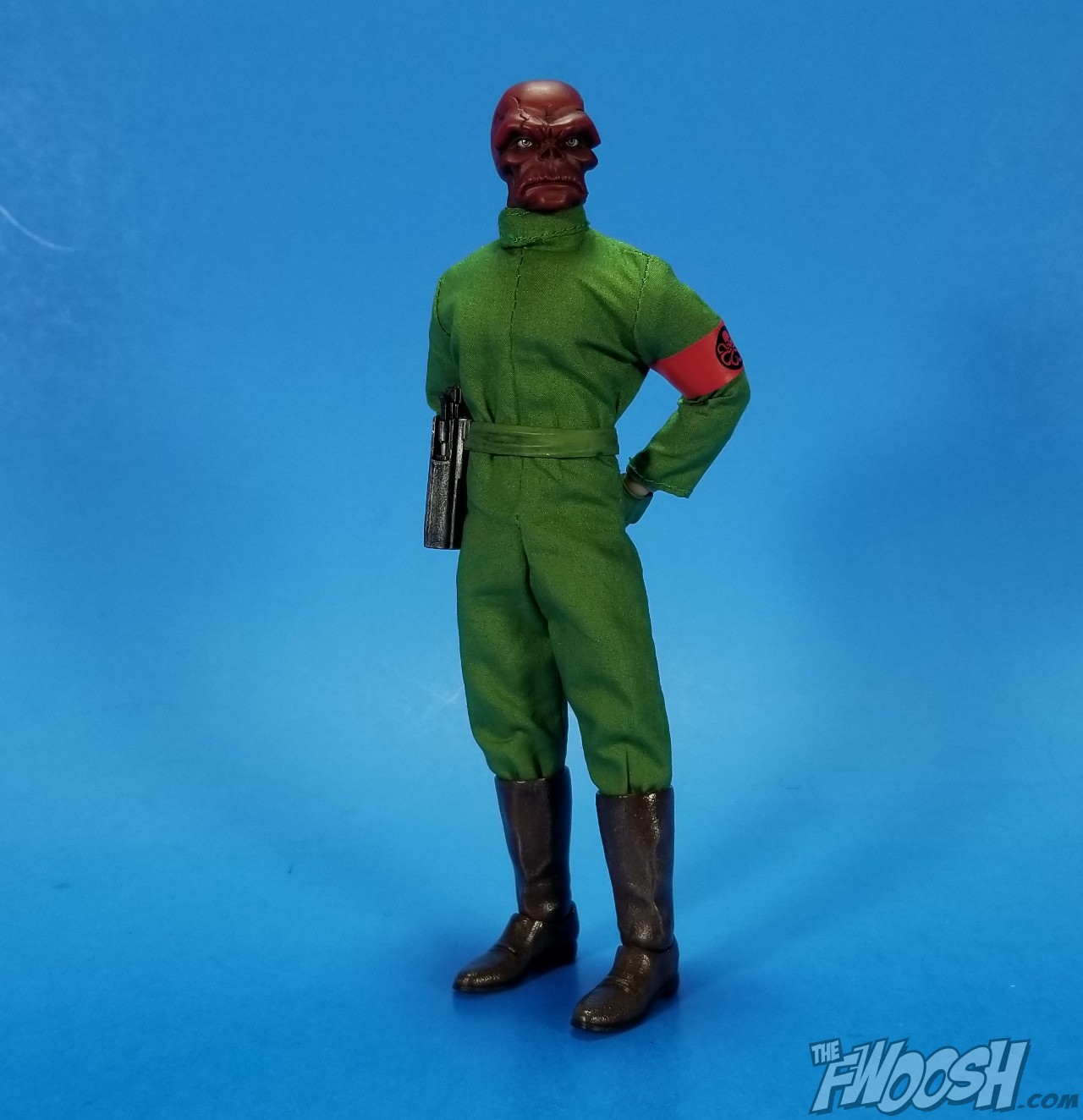 The further you dig into Red Skull's package (phrasing), the more you realize that this was a labor of love for Mezco. I opted for this figure in favor of the standard release because I was concerned that the standard figure's trench coat would limit articulation. Picking a classic figure over the modern option is against my nature, but this figure has a minimalist look that draws your eye. I'm convinced I made the right choice, even if the modern interpretation is also a work of art.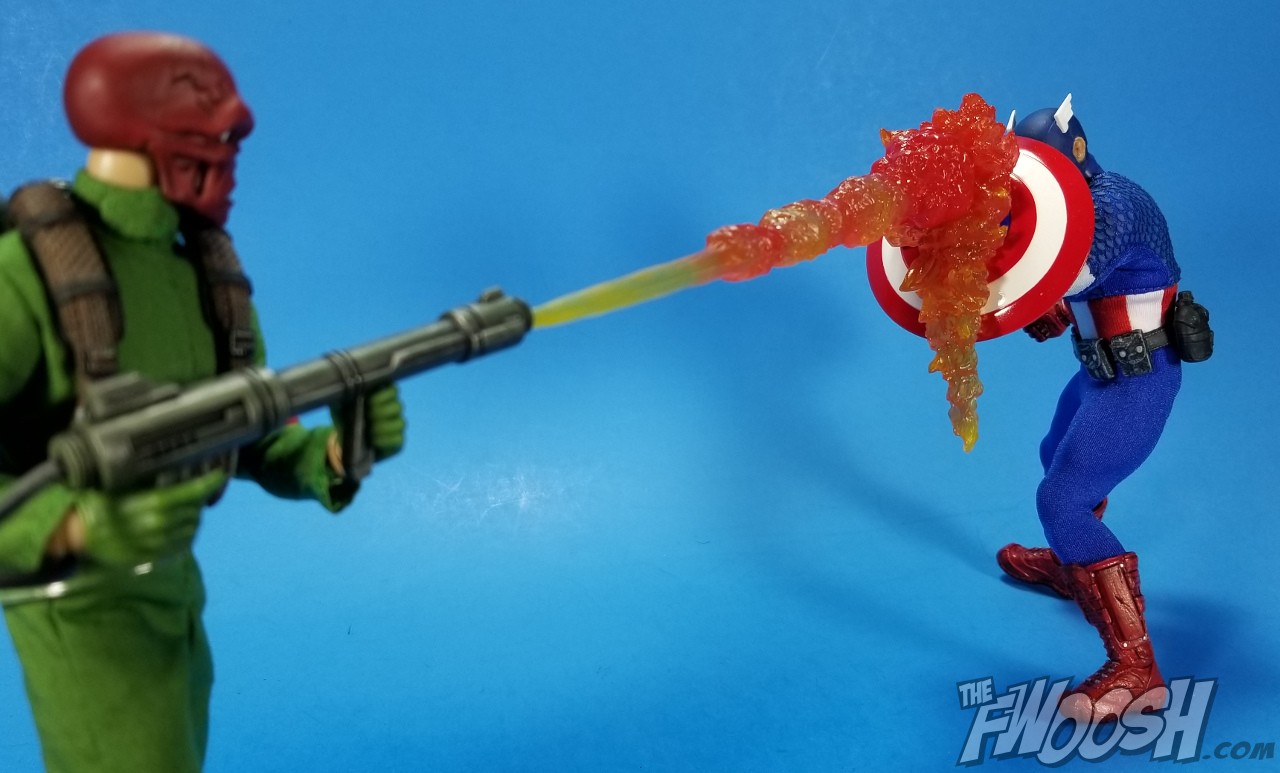 In fact, it's hard to go wrong picking a favorite figure from 2017 (unless you picked like, a McDonald's toy, or something). Red Skull is no exception. From the flamethrower (wait, did I not mention that he comes with a flamethrower?) to the Cosmic Cube and Luger-ish gun, this figure is awesome. Best of all, he's articulated enough to fulfill his main purpose — serving as Captain America's punching bag.