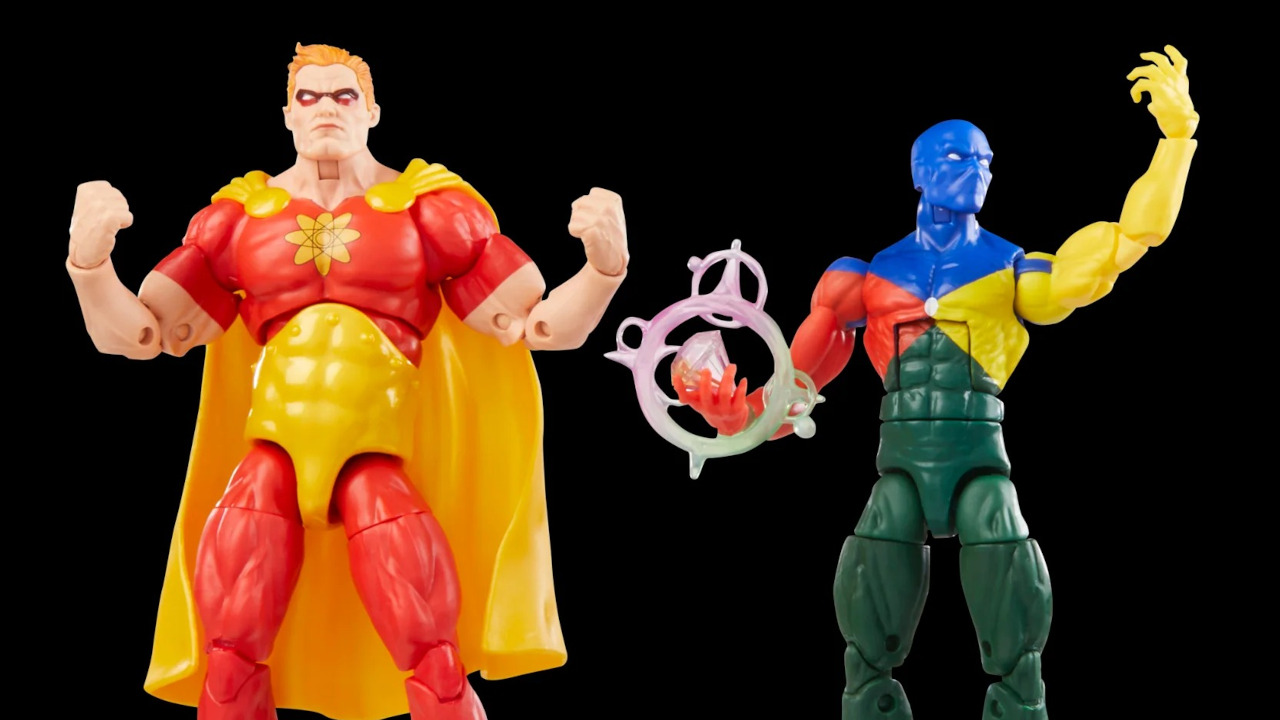 Ooooo, a good start to the Squadron Supreme!
Pre-order at BigBadToyStore or Entertainment Earth!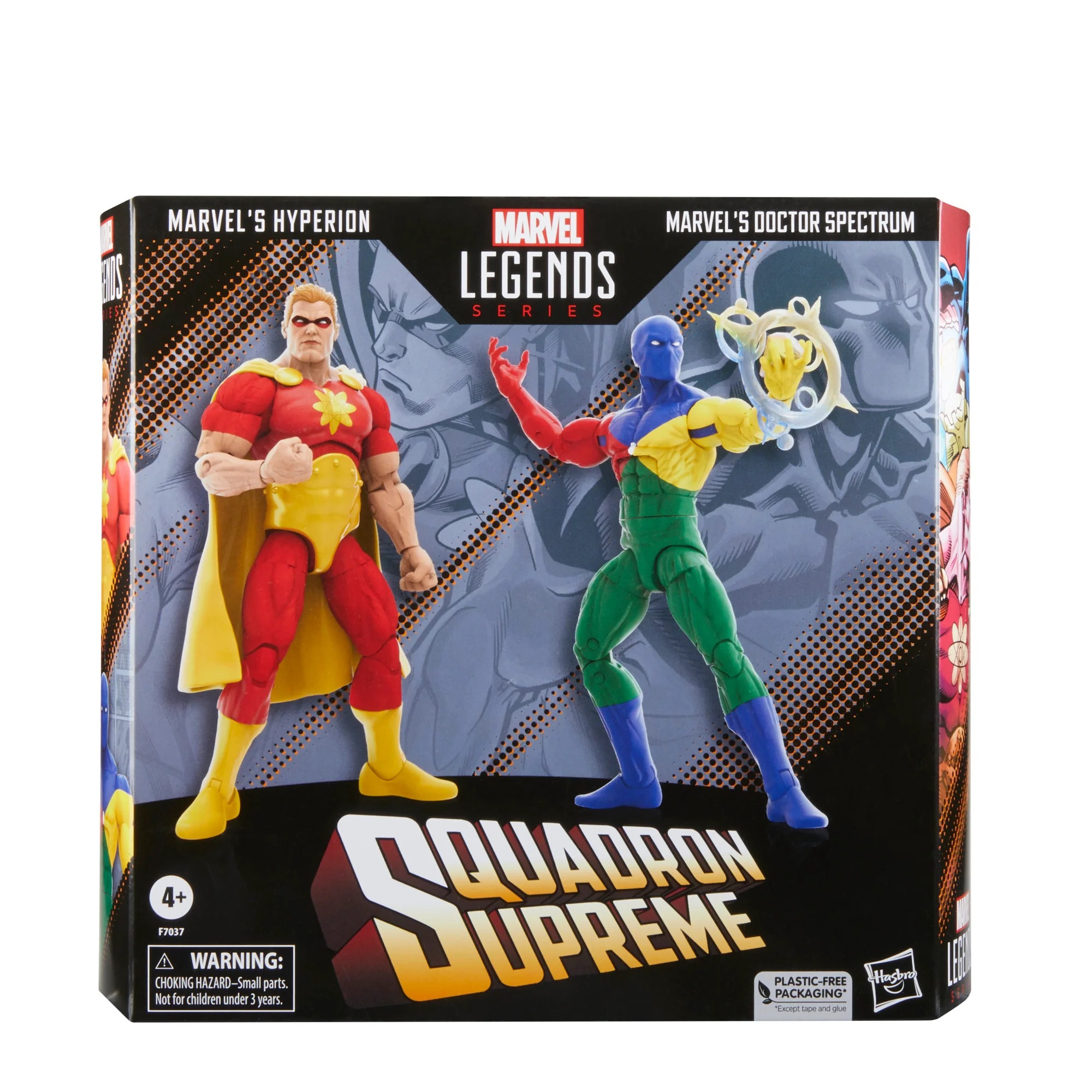 Bring the excitement and wonder of the Marvel Universe to your collection with Marvel's Hyperion, Marvel's Doctor Spectrum, and other action figures from the Hasbro Marvel Legends Series! (Additional products each sold separately. Subject to availability.) Hyperion convinces Doctor Spectrum and the Squadron Supreme to use their vast superpowers to solve Other-Earth's problems by remaking it into a utopia by any means necessary. This collectible 6-inch -scale Marvel Legends Squadron Supreme action figure set is detailed to look like Marvel's Hyperion and Marvel's Doctor Spectrum characters from Squadron Supreme comics, featuring premium detail and multiple points of articulation. Figures comes with 7 accessories, including alternate hands and Marvel's Doctor Spectrum's Power Prism gem and blast effect accessories.
Includes figure and 7 accessories.
MARVEL'S HYPERION & MARVEL'S DOCTOR SPECTRUM: Hyperion convinces Doctor Spectrum and the Squadron Supreme to use their vast superpowers to solve Other-Earth's problems by remaking it into a utopia by any means necessary
SQUADRON SUPREME-INSPIRED: This Marvel action figure set is inspired by the characters' appearance in Squadron Supreme comics and makes a great addition to any collection of Marvel Legends action figures
COMIC-INSPIRED ACCESSORIES: This collectible Hasbro Marvel Legends action figure set comes with 7 accessories, including Power Prism gem and blast effects
PREMIUM DESIGN AND ARTICULATION: Marvel fans and collectors can display these fully articulated 6-inch scale action figures each featuring poseable head, arms, and legs, as well as premium deco, in their collection
BUILD A MULTIVERSE OF COLLECTIBLES: Look for more entertainment-inspired Marvel Legends action figures to build your own Marvel Multiverse of 6 inch action figures (Each sold separately. Subject to availability)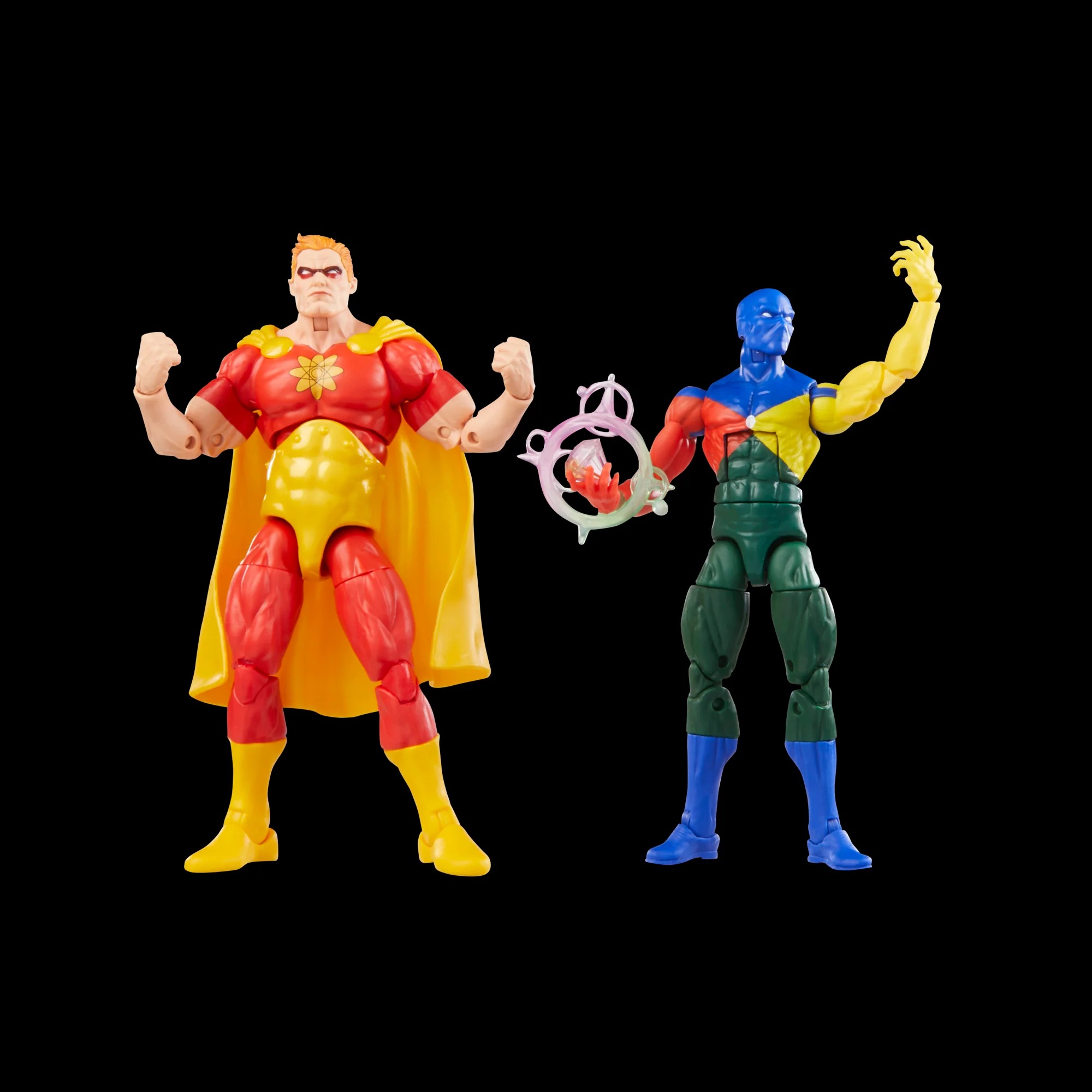 About Post Author