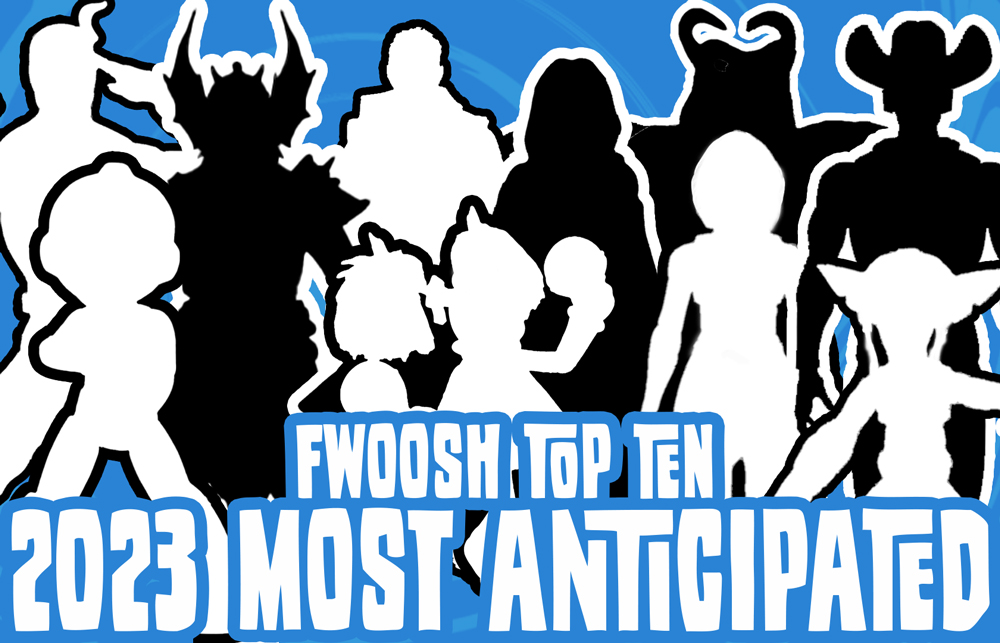 Happy New Year! I can still say that, right? Anyway, I was able to close the books on last year with my picks for my favorite action figures of 2022, so now it is time to look to this brand new year in terms of the action figure hobby of ours. Woo boy, does 2023 (already) have a lot to offer.
I know, I am sure I am getting ahead of myself, but in this age of ubiquitous pre-orders, we generally have a well-telegraphed immediate future for what we can expect for our collections (and wallets). What can I say? I love this hobby, and there is so much cool stuff happening right now, and 2023 shows absolutely ZERO signs of slowing down. Yeah, there are issues that continue with global logistics and runaway price increases across the board, but if you are like me, you are still having a lot of fun and you have a lot to look forward to in the coming months.
Like most things, I am going to keep this positive because, well – these are the things I am looking forward to adding to the collection the most. This was actually a tough list to put together to keep it to ten because we know so much, but I had to have a relatively reasonable cut-off point for an exercise like this. So, let it be known that there are many, MANY other things I am already looking forward to, so those that did not make the final cut will have their time to shine, too. Don't worry, Genghis Frog, Bebop and Rocksteady's Gang, Covergirl, Jagwar, Mongor, Wimpy, Triceraton, and the rest, I SEE you!
Remember: this is MY list. Yours is gonna look really different, and that is what makes these times so great. I collect a lot of lines, so sometimes I have to just pick a favorite from those and go, but it's not a slight or me forgetting about the others. It's crazy, I can already tell it's gonna be a heck of a year for me in terms of this silly little hobby of ours.
HONORABLE MENTION: MEZCO ONE:12 COLLECTIVE DICK TRACY & FLATTOP TWO-PACK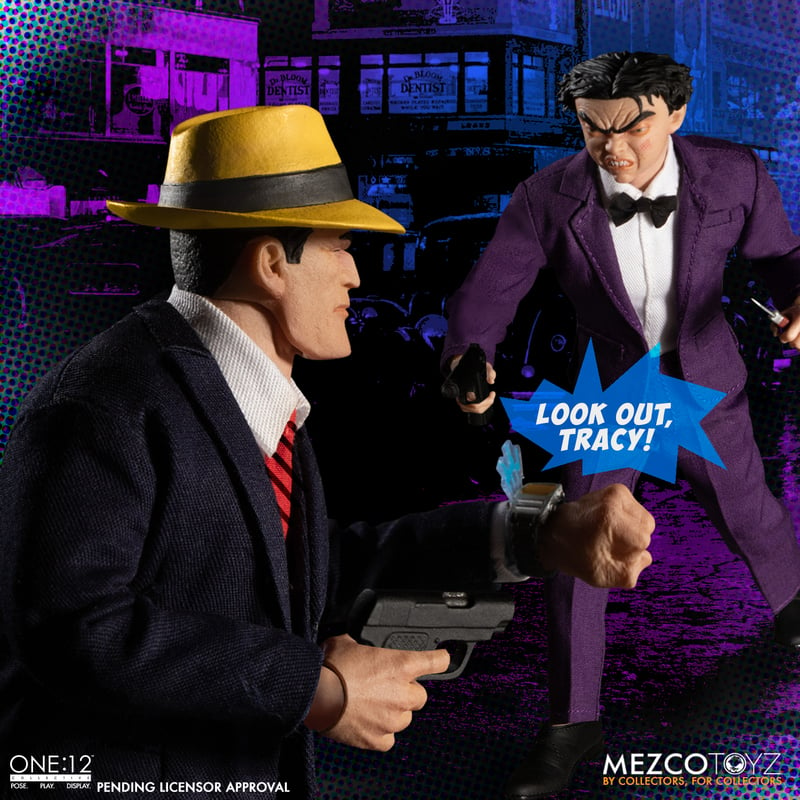 I have made it pretty clear that I am big time Tracy fan, and ever since Mezco teased this set way back at the beginning of 2022, I have been pretty pumped. I would LOVE to see a full line of Dick Tracy rogues, but I am going to try to be realistic here and be grateful that my favorite of the rogues gets his turn in this set. This went up for pre-order a couple of months ago, and frankly, it is the honorable mention here because I am pretty much kidding myself that this will come out this year. It will not. I will not believe otherwise. So, if it does, it will be a very happy surprise – but I am absolutely not counting on it. I am very excited for this set when it releases… eventually. PRE-ORDER at BBTS.
HONORABLE MENTION: SUPER7 THUNDERCATS ULTIMATES! THUNDERTANK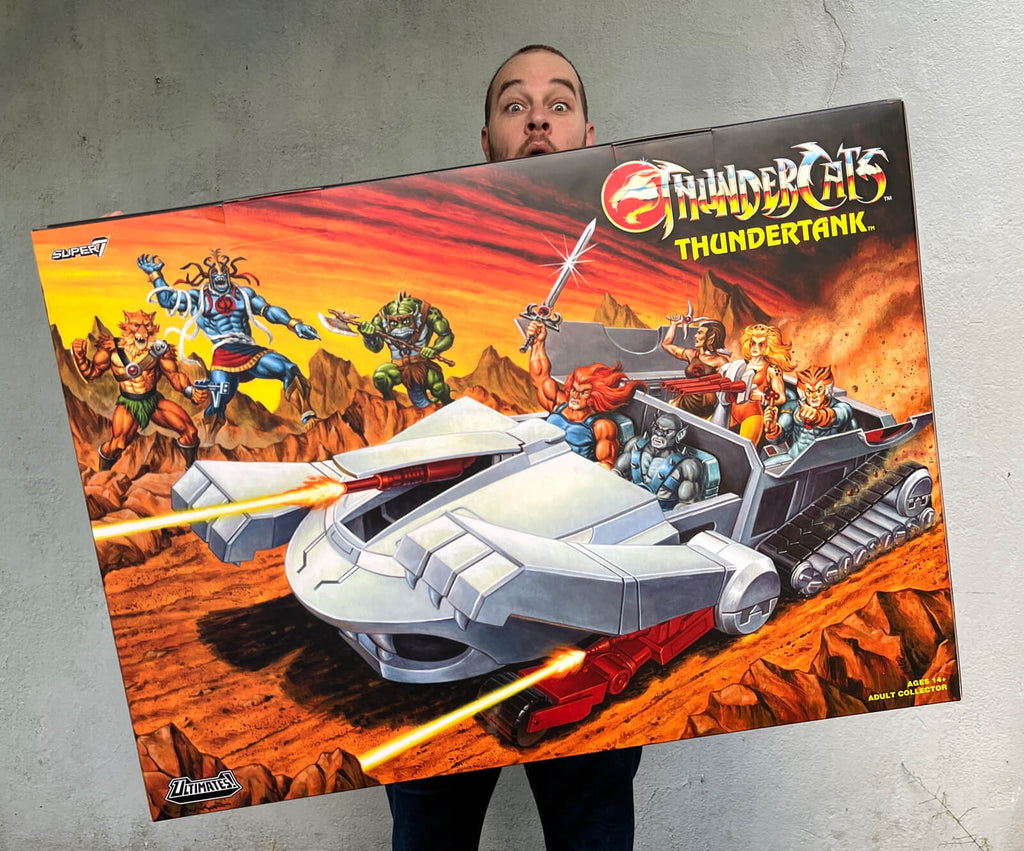 It's getting so close now! I am making this an honorable mention simply because it technically is not a figure. If you are a ThunderCats fan and have this thing on pre-order, how can you not be absolutely psyched about this? It is gigantic, it looks incredible and we will all have to go through the mental gymnastics around where we are going to put it. I just want to PLAY with this thing. Load the team up and obliterate Mumm-Ra and crew. It's gonna be so much fun, you guys. PRE-ORDER AT BBTS.
Now, here is the list, pretty much in order:
10. LONE COCONUT: PLUNDERLONGS FERAL 8-BALL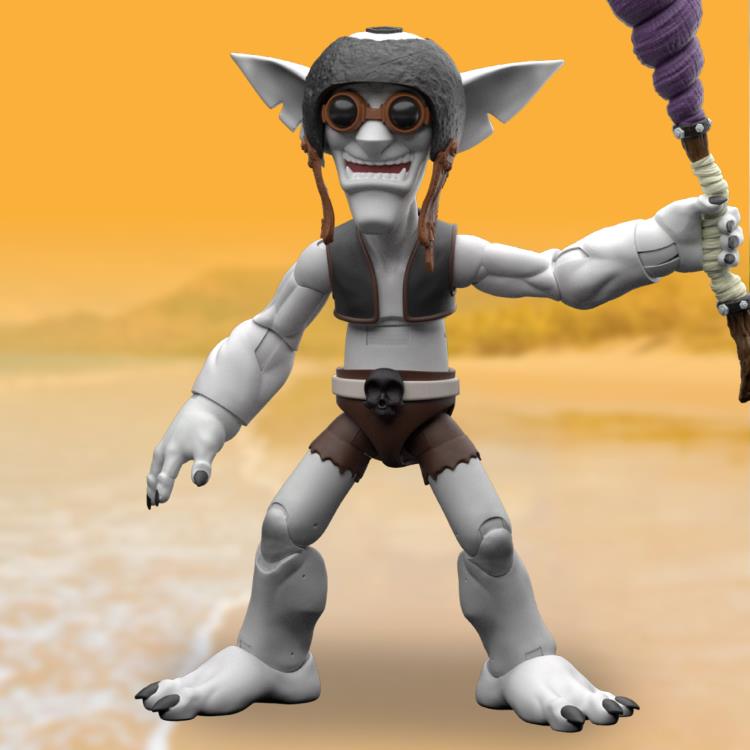 I just cannot tell you how much I love everything that Lone Coconut does. From the original Plunderlings Kickstarter, to the subsequent retailer releases, to the upcoming Plunderlong and Plunderstrong figures, I just love this incredibly imaginative orginal IP. There are a TON of new figures that will be coming to our collections this year, so even within this pick, it was tough to decide. I am going with 8-Ball though due to the playfulness of the character and fun design. This guy is going to stand out in a collection that is so fun and colorful and that is saying something for sure. PRE-ORDER AT BBTS.
9. HASBRO: STAR WARS BLACK SERIES LUTHEN RAEL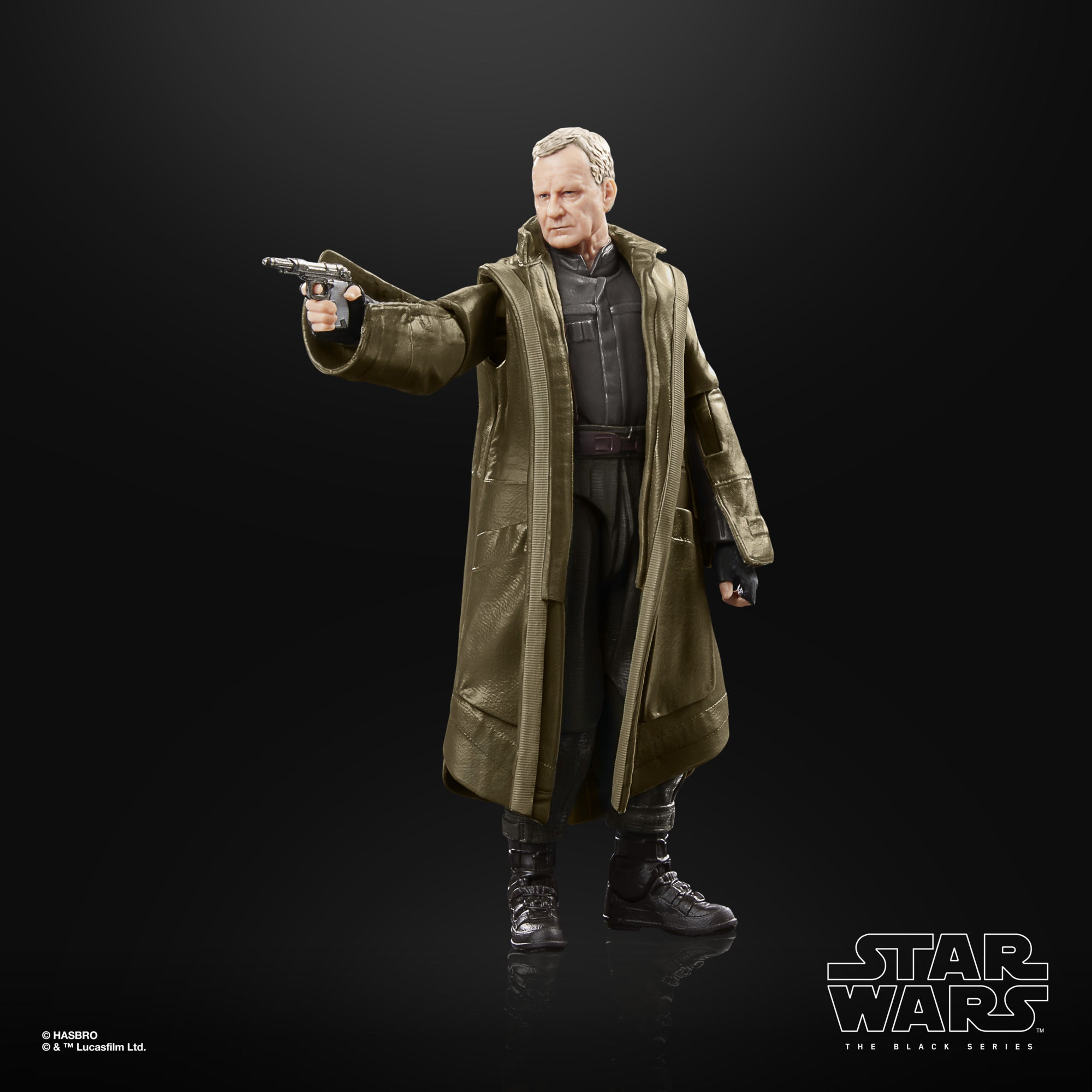 I feel very fortunate because, as a Star Wars fan, the various media offerings in 2022 were amazing for me. I took a lot of what I loved from each of the new shows, and Andor is some of the best SW I have ever experience – PERIOD. I have a little bit of difficult relationship with Star Wars Black Series (I REALLY should not, the marketing/management of the line should be SO much better), but I do really like most of the figures. I almost went with Wicket here because I love him and the Ewok figures have been exceptional, but Luthen is such an incredible new character, and I am so taken by him. I get that Andor did not have a lot of aliens or weirdos, but the characters are so amazing, that I want figures of them all. Luthen most of all. PRE-ORDER AT BBTS.
8. BOSS FIGHT STUDIO: FRAGGLE ROCK UNCLE TRAVELING MATT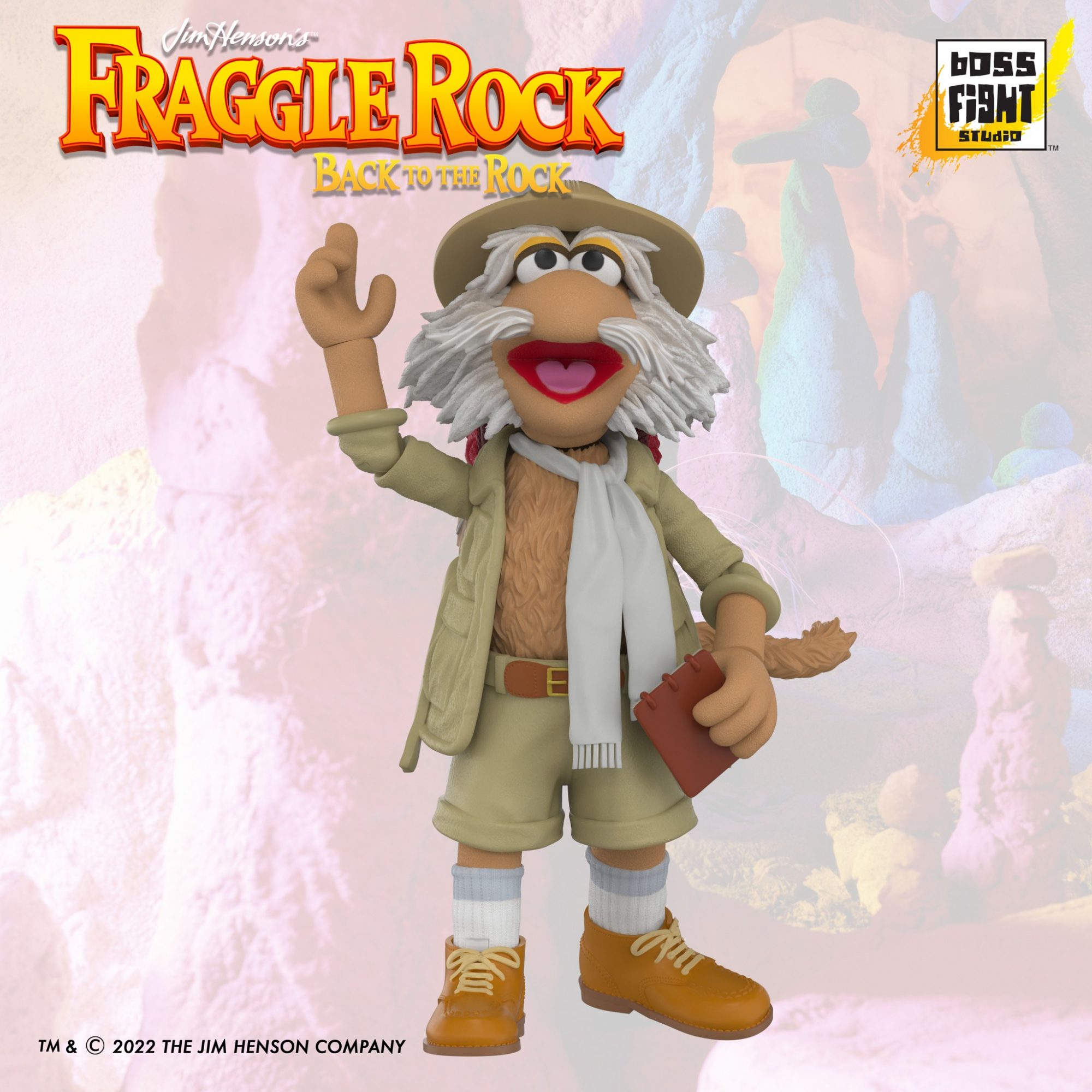 First and foremost: with Boss Fight offering the first series of their Fraggle Rock line for pre-order last week, I am still in disbelief. This is one of those properties that I have wanted in action figure form for such a long time, and I still have not forgotten that "what could have been" before Palisades Toys shuttered so long ago. I am so excited for this line, and I know that BFS are just going the KILL IT. For this, like some of the other entries on this list, you could pick any figure from the first offering, so if you prefer Red or Gobo, that is GREAT, because they look awesome. For now, I am going with Uncle Traveling Matt because his design just speaks to me. Until they announce Boober. Boober RULES. PRE-ORDER AT BBTS.
7. HASBRO: MARVEL LEGENDS ASTONISHING X-MEN CYCLOPS & EMMA FROST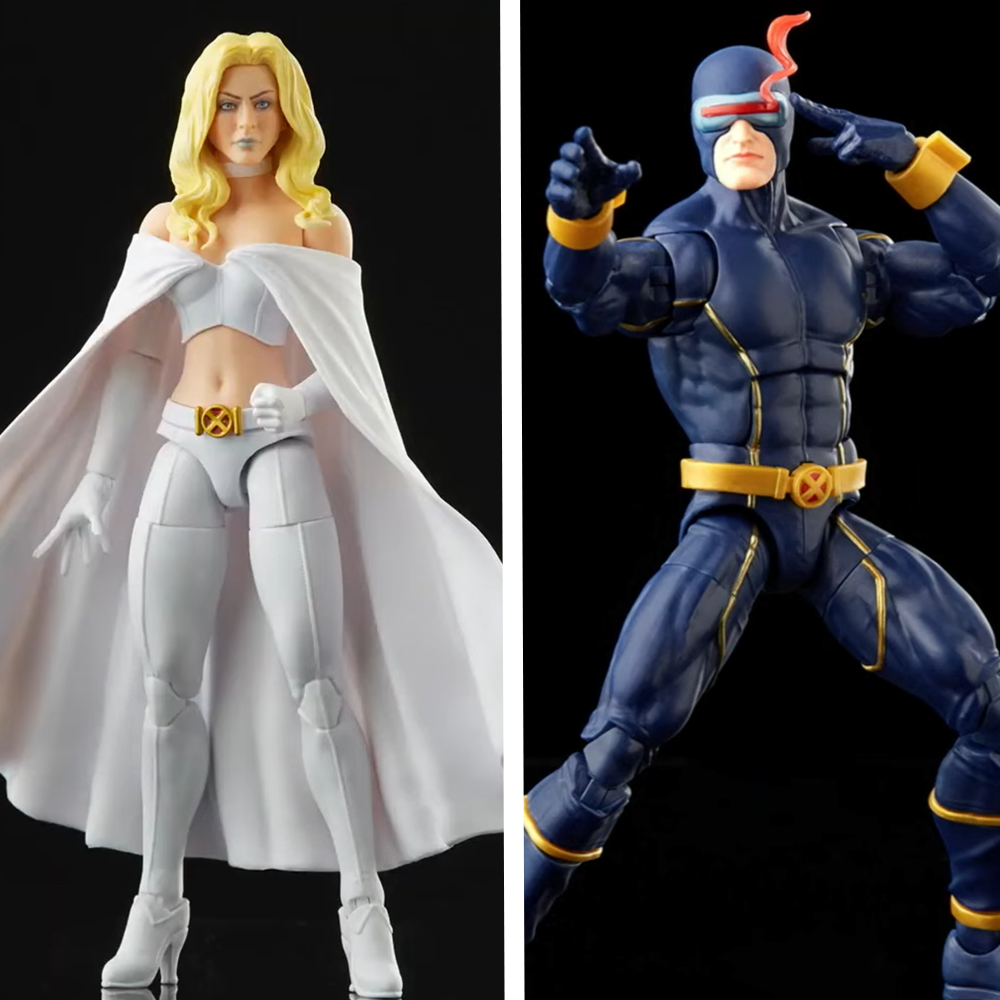 Yeah, I am ever so slightly cheating with both Emma and Cyclops here, so you can pick your favorite of the two and be correct. I am at a point with Marvel Legends where I have so much that I am getting more and more selective in what I purchase. Also, I am feeling just a bit of X-Men fatigue. THAT SAID: aside from the original Giant-Size X-Men, the John Cassiday Astonishing team is my all-time favorite. I love the costume designs, I love the line-up, the storytelling, everything. So, to see that the Marvel Legends team might be bringing us this roster has me very excited. These two look great and now we just need Kitty, Colossus, Beast, and Wolverine at MINIMUM.
6. SUPER7: SILVERHAWKS ULTIMATES! BLUEGRASS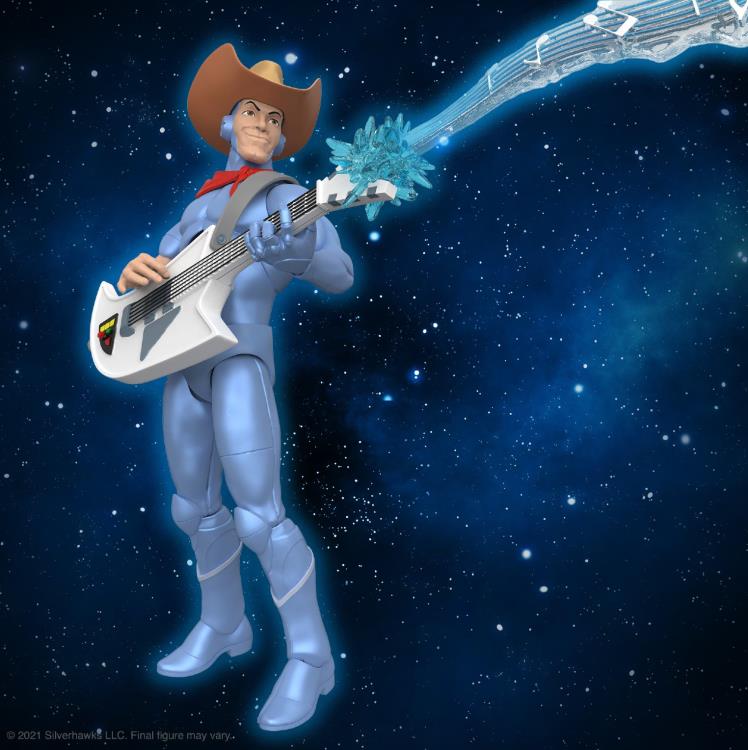 This one certainly has a lot of connotations hanging around it, right? We are still waiting to see the final product and how the paint finish will be in-hand. I know, it is has been a tough wait, especially with some of the delays that have occurred so Super7 can get these right where they want them. I have wanted Silverhawks figures for such a very long time, so I am really looking forward to these, and Bluegrass is my favorite of the Hawks. Just by virtue of the production cycle, Bluegrass' series two has leapt over series one in the release calendar, so I will get a chance to meet this new line with my favorite heroic character. PRE-ORDER AT BBTS.
5. NECA: ADVANCED DUNGEONS & DRAGONS WARDUKE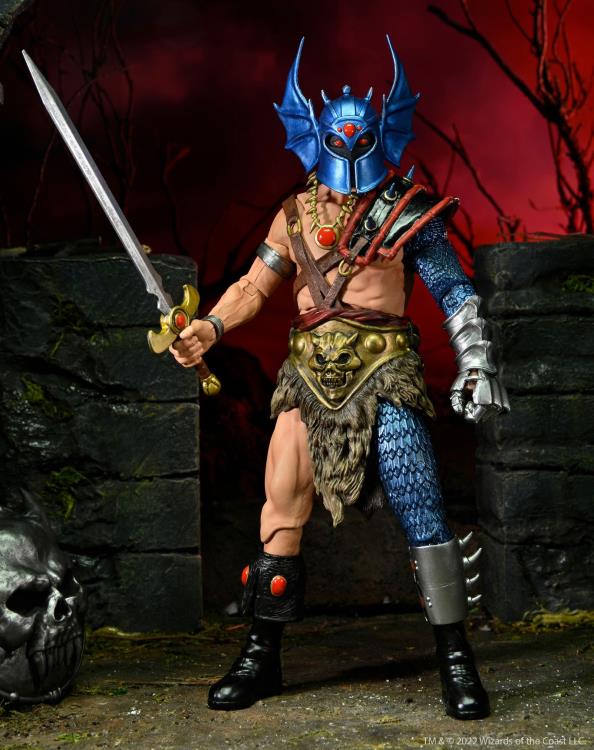 Much like the number six entry, the waiting is the hardest part. However, it looks like it might finally be getting close to the release of this amazing Warduke figure. I am so happy this line overall is happening, and I hope NECA delivers us nothing less than the entire line-up of the vintage D&D line in this style. Can you even imagine it? It sure is fun to do so. Warduke was the obvious choice to lead with this line, and he looks phenomenal. I am ready yesterday for this figure (and Grimsword!), so he cannot be released soon enough. Into the adventure – let's GOOOOOOOO! PRE-ORDER AT BBTS.
4. SUPER7: THUNDERCATS ULTIMATES! WILLA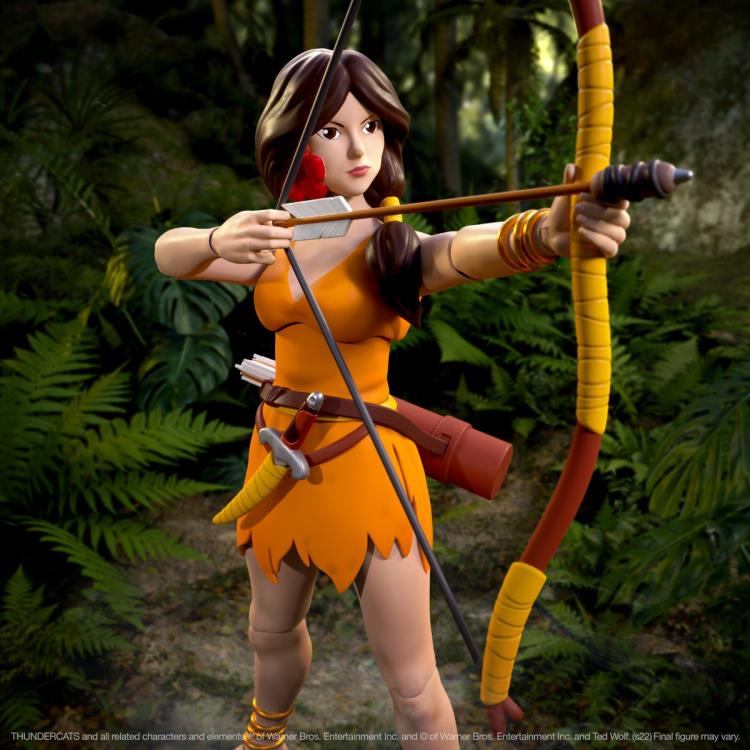 Willa is such a welcome edition to this line for me. I love the ThunderCats and the U! line has really hit a nice stride at this point with the character selection. The Warrior Maidens are a great contrast most of the inhabitants of Third Earth, and Willa is great leader in style and experience to compliment Lion-O. Plus, I get such strong Jack Kirby Kamandi vibes from these characters that it is almost like getting a Flower in action figure form. It's funny, Willa and Mongor are in the same series and could not be any more different from a design standpoint, but they were my two most-wanted characters in this line at this point. I know not everyone will agree, but I cannot wait for her. Now, Super7: DO NOT FORGET NAYDA! PRE-ORDER AT BBTS.
3. HASBRO: G.I. JOE CLASSIFIED SERIES CHUCKLES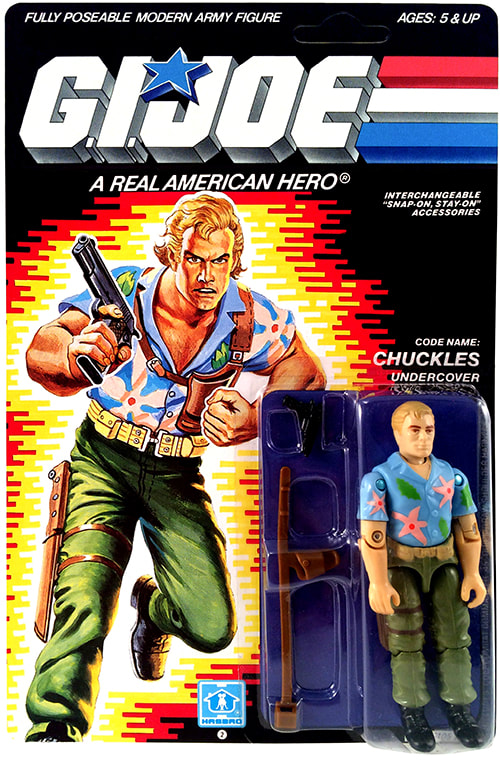 I know what you are going to say: HOW IS HE NOT HIGHER ON THIS LIST!?! I was asking myself that for a bit as well. Chuckles in the GIJCS line is one of my most anticipated action figures in recent memory, and when Lenny casually announced his coming to the line during last year's 1027 event, it had me screaming. I simply cannot wait, and I know he is going to be absolutely amazing and I am totally going to buy like, five of him, and it is gonna be AWESOME! The ONLY reason he is in the third slot is because I just have not seen him yet. It is tough for me to keep pipeline announcements organized, but not with this one. But I want to see him. As soon as the Joe team shows him off (even in greyscale render) he will be movin' on up ASAP. SO HYPED!
2. NECA: TEENAGE MUTANT NINJA TURTLES ADVENTURES MAN RAY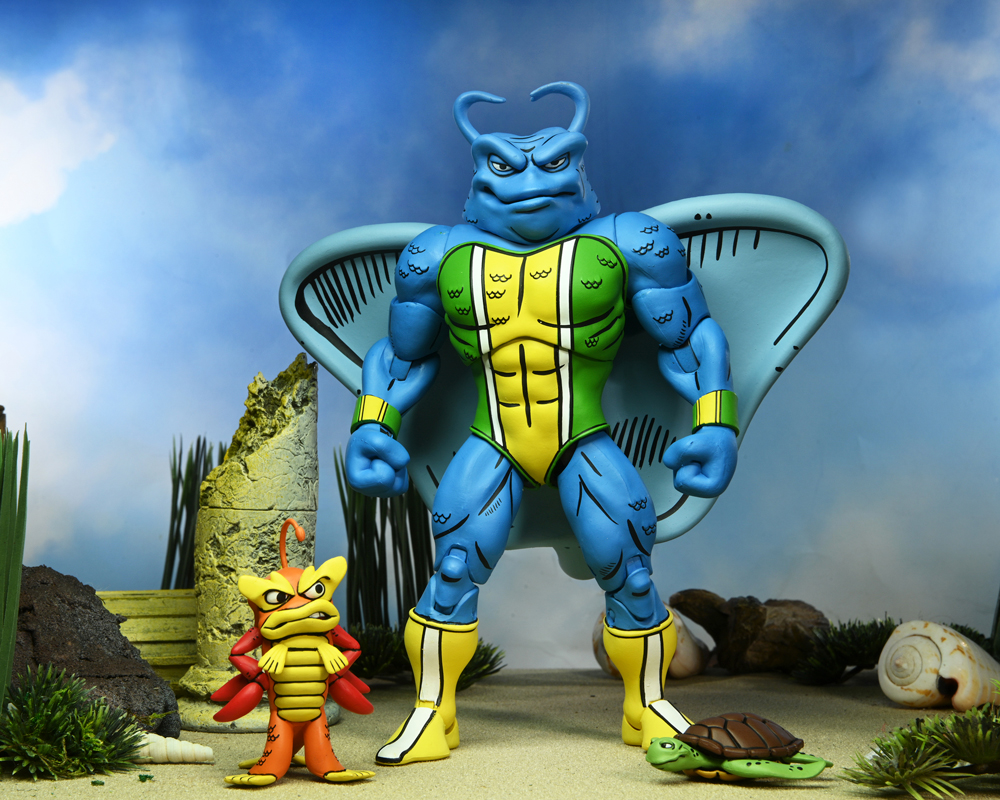 Damn it! I really thought we were gonna get Man Ray in 2022. I was ready to deal with the awesome reckoning that we would have gotten THREE Ray Fillet/Man Ray figures in one year. It was not meant to be though, so I am still waiting on this beauty to be released, but that is a-okay. It will be soon, and he looks AMAZING. The Archie Comics Mutanimals are coming, and after 30-some-odd years it's about time. Dreadmon and Jagwar will be along soon after, then we will be anticipating the rest soon enough. My favorite TMNT character not named Donatello is certainly getting his due as of late, and it's a heck of a time to be fan. MAN RAY!
1. JADA TOYS: MEGA MAN ICE MAN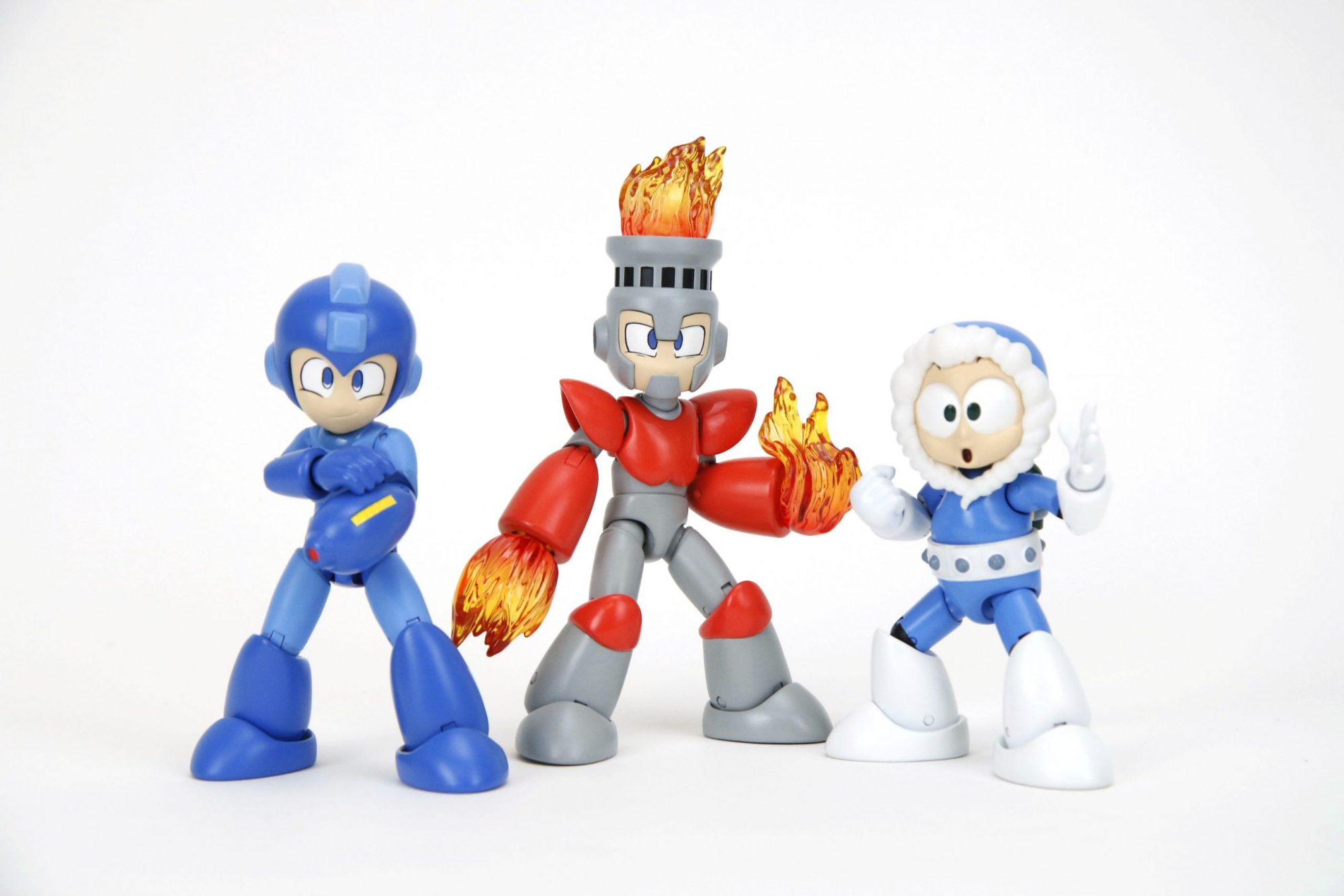 Guys, this one wasn't close. That is not at all a comment on the other entries on this list, but getting a full-blown Mega Man action figure line is something I have been wanting for pretty much my entire life. I struggle to articulate just how excited I am, so I will just apologize in advance because I am going to be talking about it a LOT in the coming year. ROBOT MASTERS, you guys – someone (Juhn Lim) FINALLY gets it! I am trying to stay grounded because it is still very early, but for me, getting all the Masters and supporting characters from MM 1-6 at minimum is what I want to see, but the real dream is the entire classic series. I chose Ice Man here because he is my favorite Mega Man 1 Robot Master, but any of the figures from the first two waves can be here because they all look so incredible. I hope this is wildly successful, and I am ready to pre-order like, ten sets.
2023 is already shaping up to be an amazing action figure year for me, and I hope the same is true for you. What are you looking forward to getting the most?
About Post Author