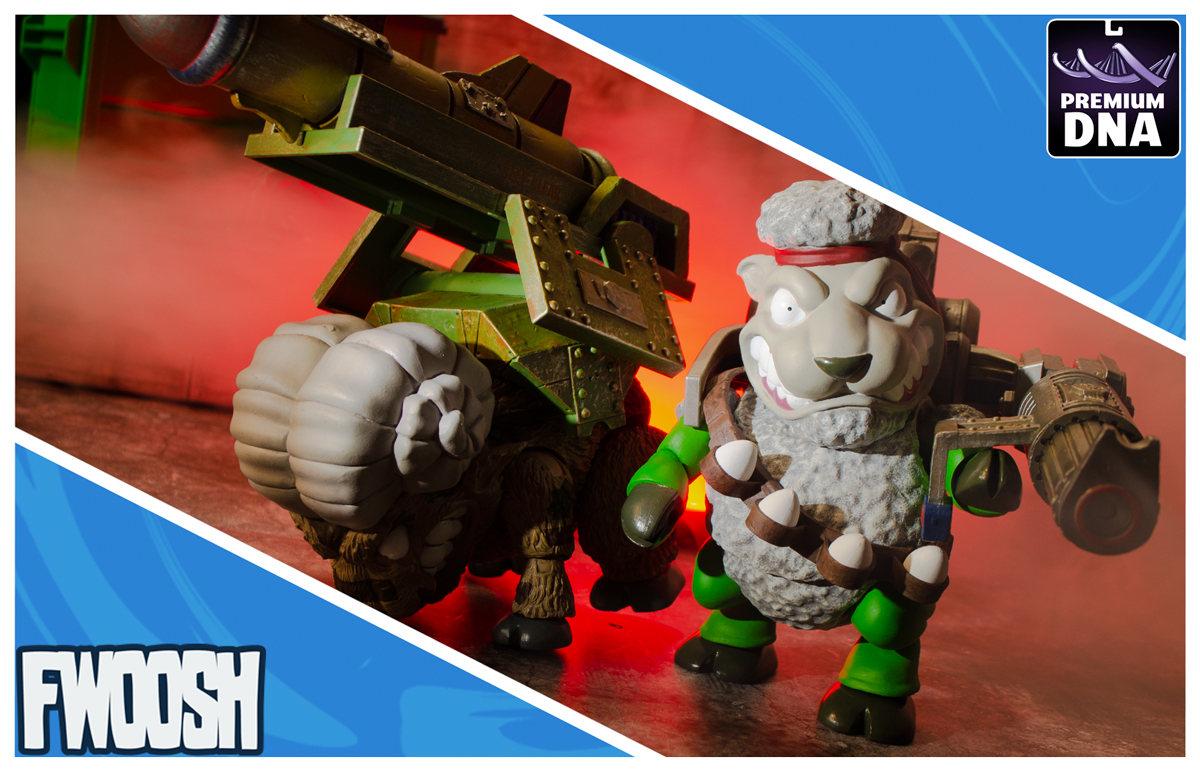 For anyone keeping up with the politics of barnyard warfare, you know that if there are porcine commandos running through the muck and mud, an army wooly soldiers is going to be there to stand in their way. That is why we have a look at the new Barnyard Commandos R.A.M.S. – because farmland fighting must be balanced.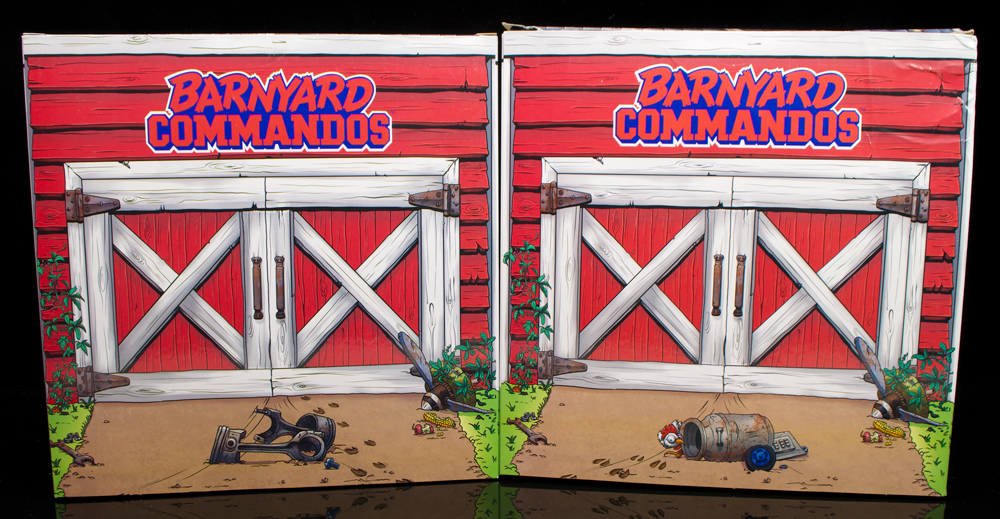 Barnyard Commandos are back. I can still hardly believe it, honestly, and I touched on that in the P.O.R.K.S. article, but it is still crazy. The 80s and early 90s was just a different time for toys, but this is a time for celebrating that beautiful insanity with modern action figures. There are Teenage Mutant Ninja Turtles to be sure, but the Toxic Crusaders, and now the Barnyard Commandos (amongst others) are here as well, and the latter two never really reached their full potential back then, so getting another life in the collector space is pretty cool.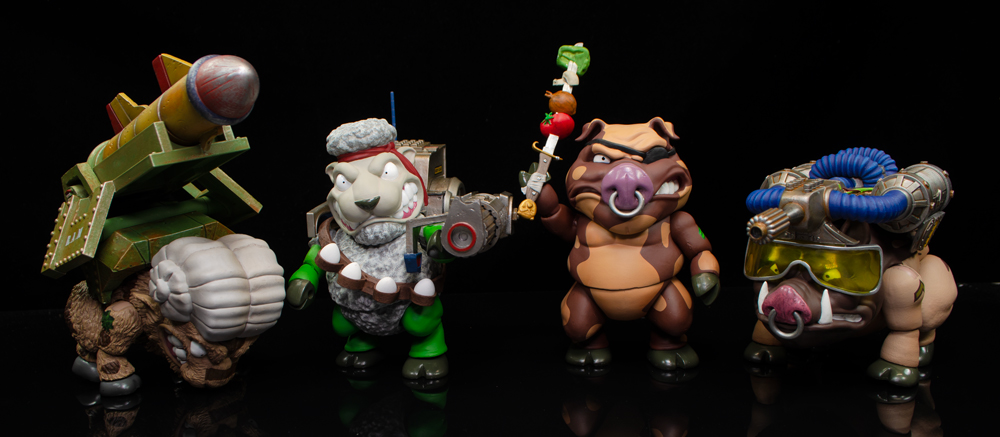 The sheep side of this new BC assortment is more like the pigs than they would probably want to admit. The sculpting and paint work continues to be fantastic, James Gorman (the original creator) has been involved with these, and aside from the standard assortment, there are also Stealth Ops editions of the R.A.M.S. (Rebel Army of Militant Sheep). The good news is that, if you did not pre-order these, they are now available at Big Bad Toy Store and are currently in-stock.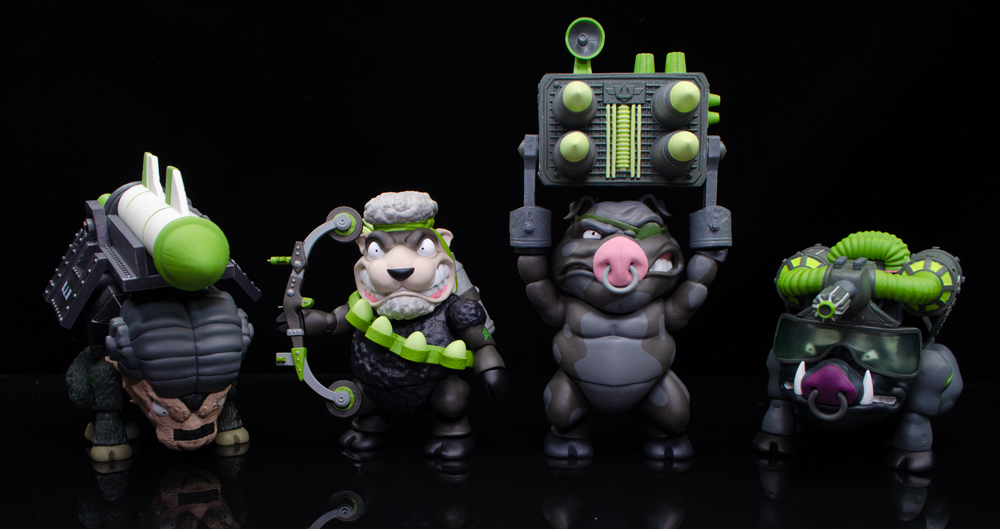 As you can see, Major Legger Mutton and Sergeant Wooly Pullover are the first two R.A.M.S. out of the pen, and the latter certainly has the nostalgic draw for me. Wooly was definitely my favorite of the sheep soldiers back in the day, and so far, that remains true in this modern line. I like the variety of the different stances for the characters, but the upright characters have always worked better for me because they are more functional. Wooly shares a lot articulation and engineering traits with Hy Ondahog, and they will be front and center in the battle for barnyard in my display.
The accessories continue to be every bit as good as the figures themselves, and R.A.M.S. are bringing the heavy artillery to the fight. The Stealth Ops figures are presented in darker colors with green highlights to compliment the P.O.R.K.S. and have glow-in-the-dark elements. Let's have a look.
SERGEANT WOOLY PULLOVER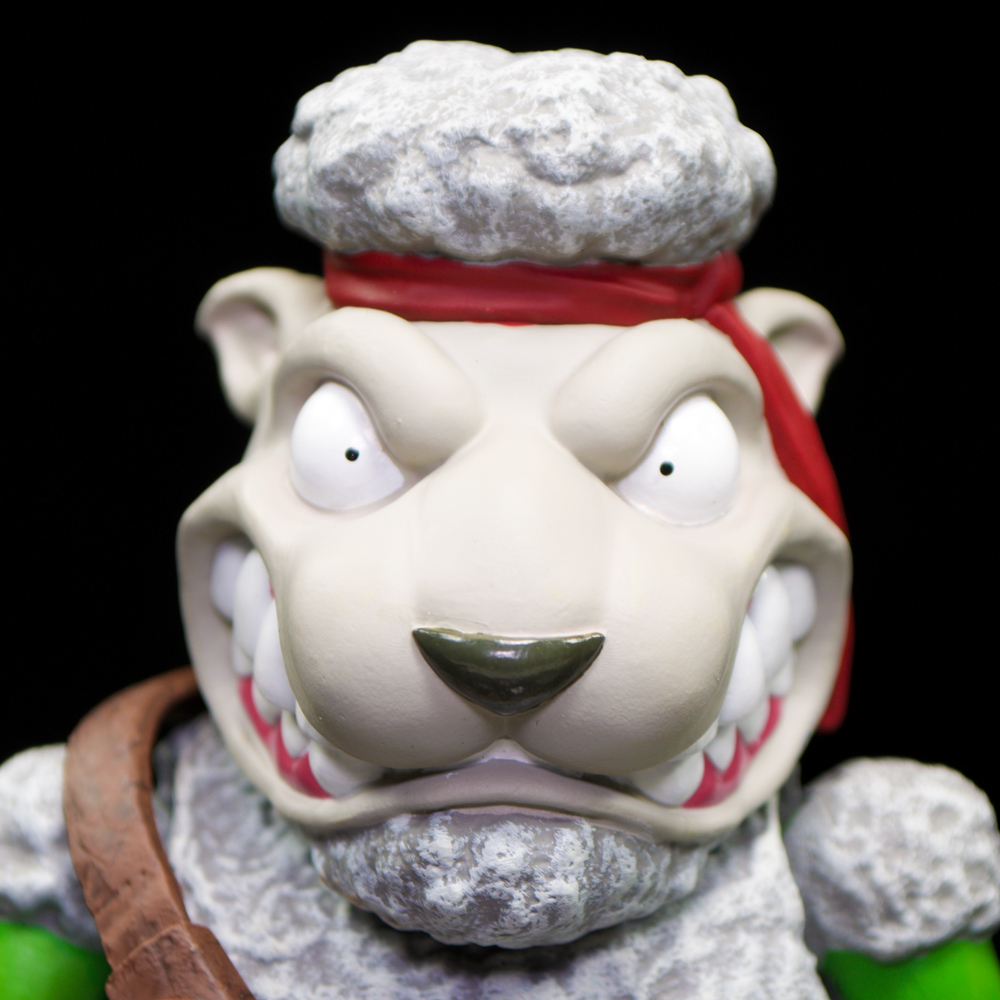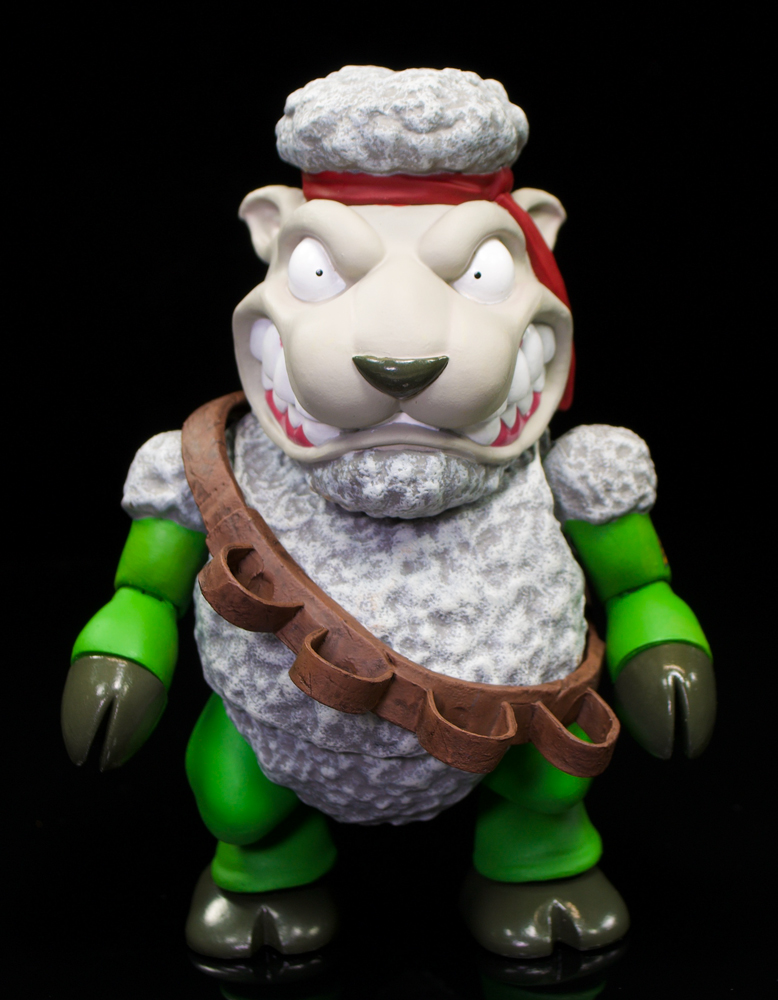 The obvious commando of the sheep sect, Wooly comes armed to the teeth with his giant backpack gun, but can also stay agile with his bow and various arrows. I am pretty sure I used the vintage version of the gun for the Ninja Turtles at some point (Donatello had a cache of borrowed technological munitions), but this one is wild with the size and detail. Wooly can handle it, though, and he balances just fine with it.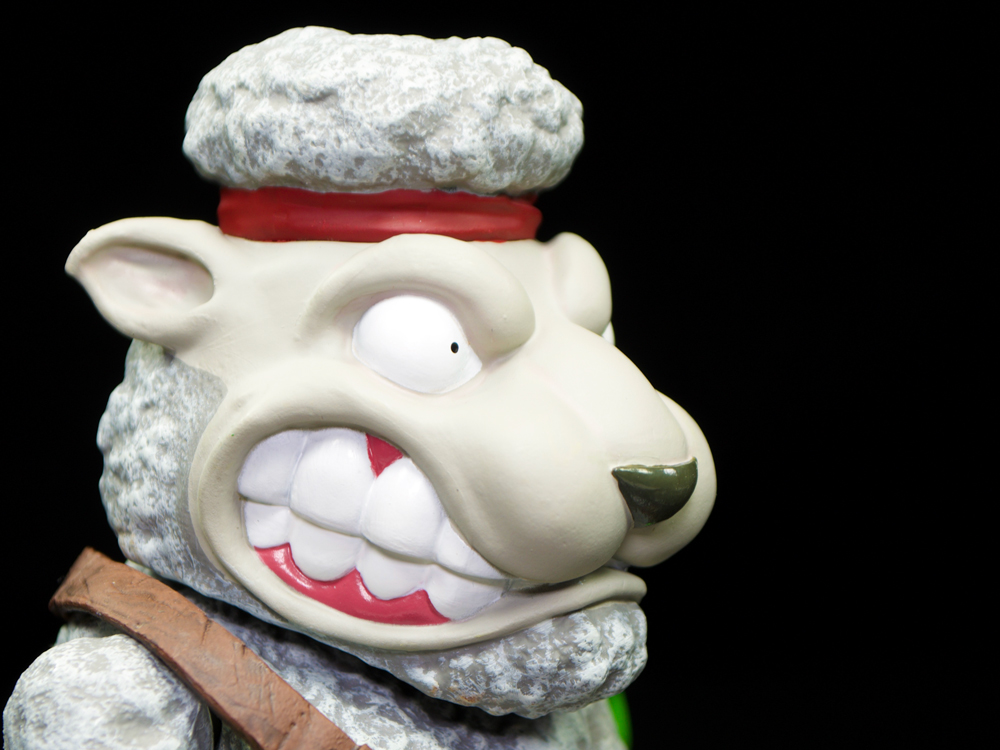 The compound bow and variety of arrows (carrot, corn, and chicken) can all be stored in the milk can backpack, and he sports a bandolier that holds his egg grenades. This guy is the prototypical loose cannon of 80s war movies.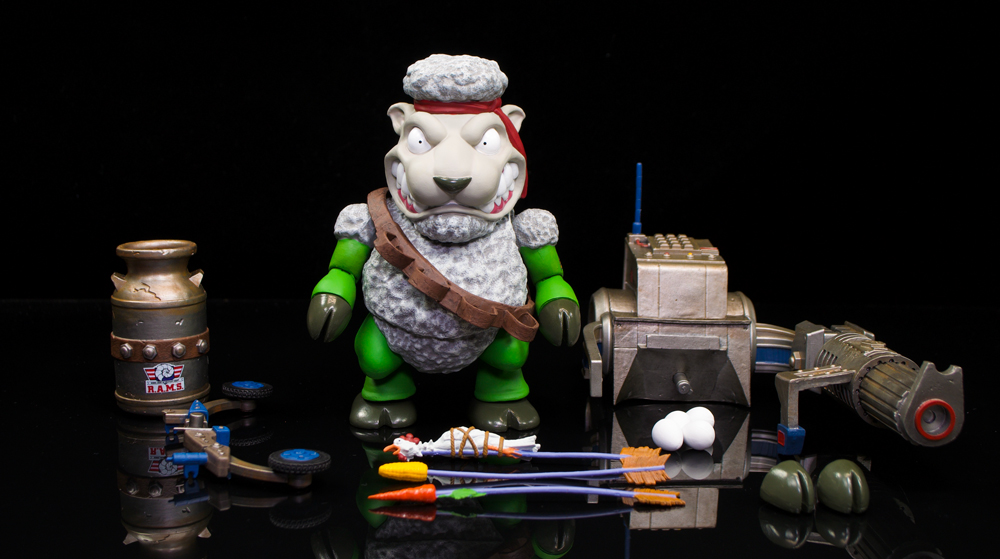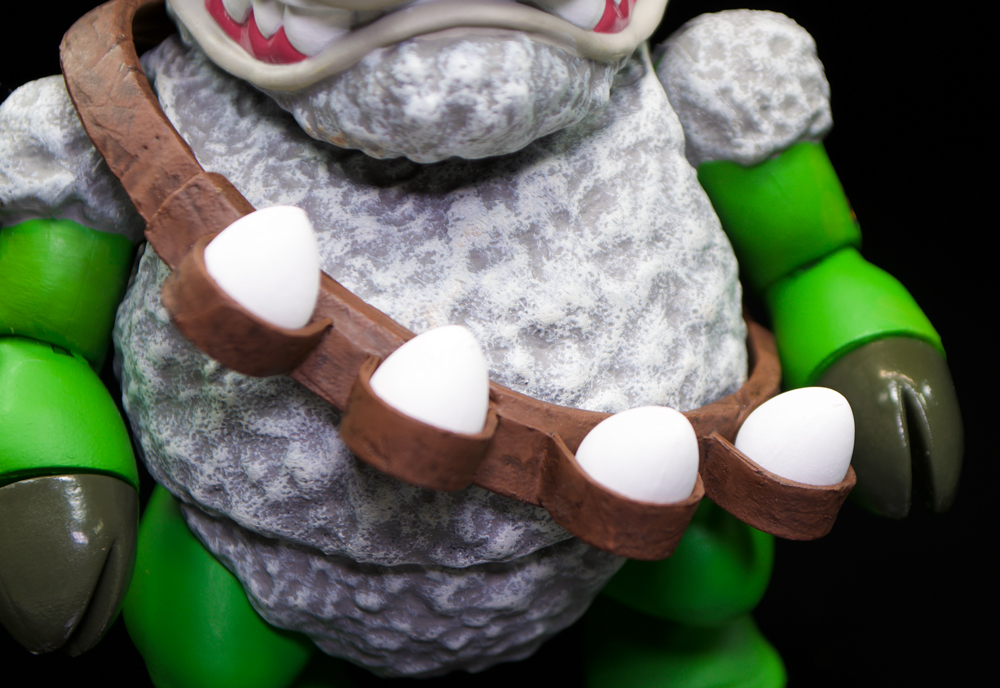 MAJOR LEGGER MUTTON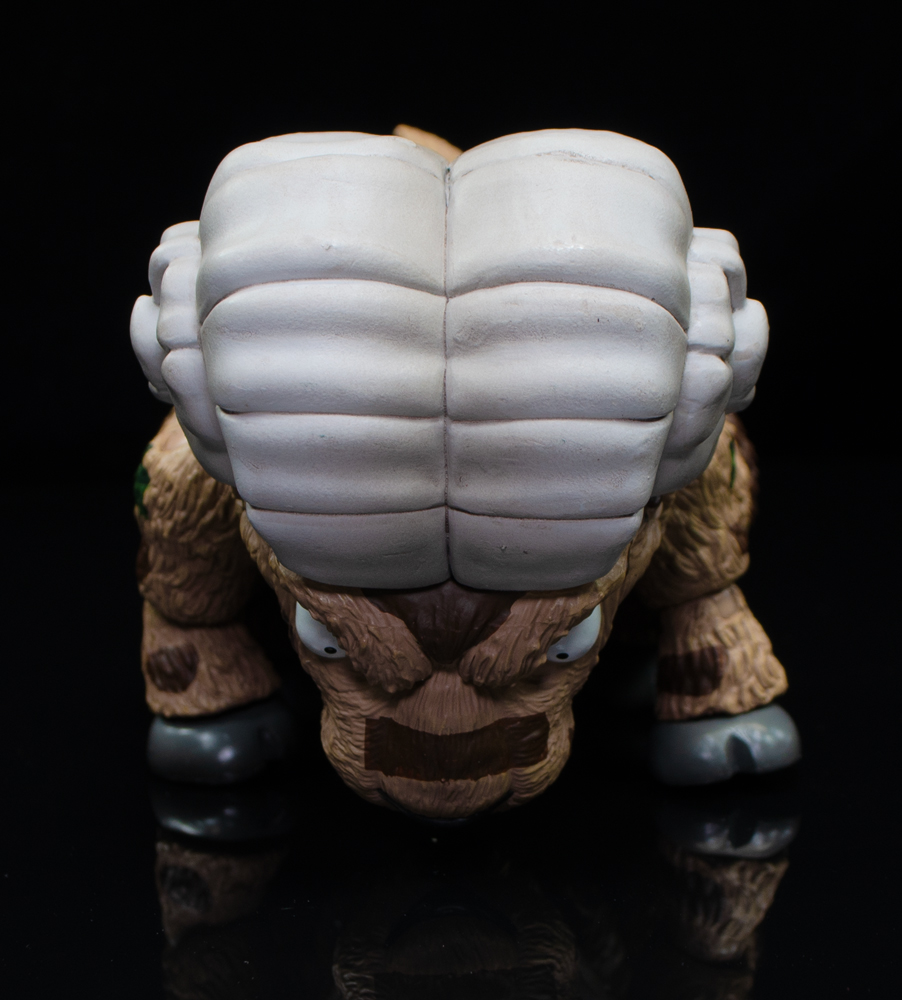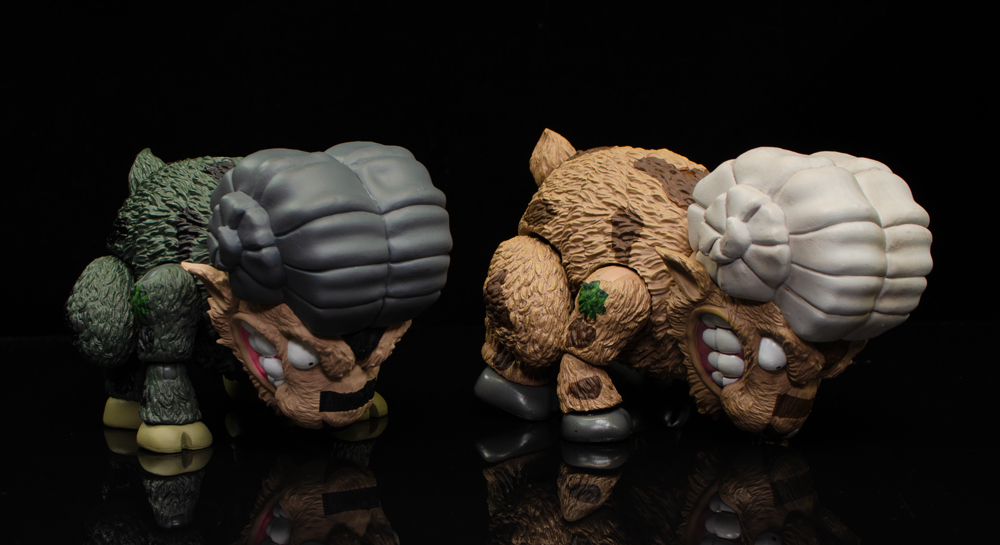 Due to his rank, I would say Major Ledger Mutton is in charge of the R.A.M.S. to some degree, and he brings the firepower to prove it. He is also one of the figures I vividly remember having as a kid, even though he was one of my lesser favorites down on all fours. This new figure can actually get around that a bit and looks somewhat convincing standing upright. However, he cannot bring the giant missile into the barnyard battle that way, so it is probably best to keep him more naturally posed.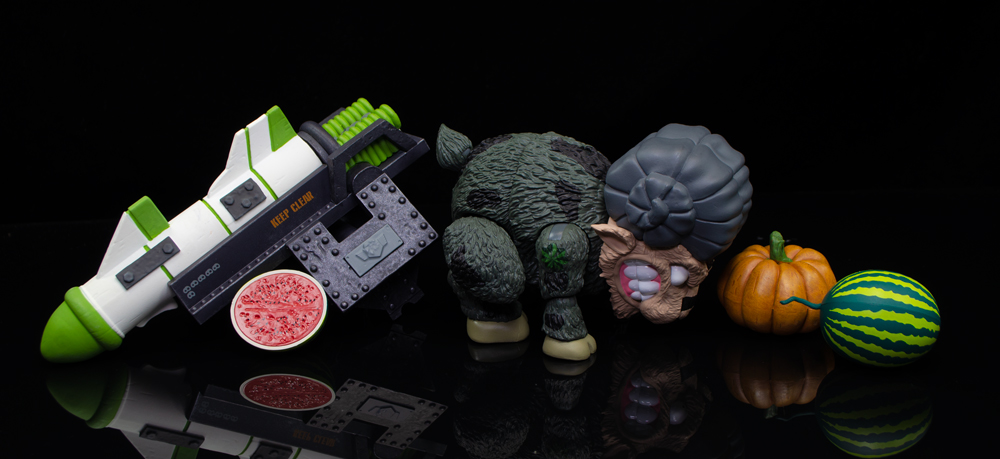 Like all of the figures in this line, both versions of Major Mutton have very nice sculpts, great paint work, and useful articulation. He is one of those figures that probably could have gotten away with few points of movement, but it is very nice to have them all there for some different posing. The portrait is a very true to the original and I really love the snarling expression. Like the other figures, his Stealth Ops look employs darker colors, but all can really still be considered natural, so this can be an entirely different character if you like.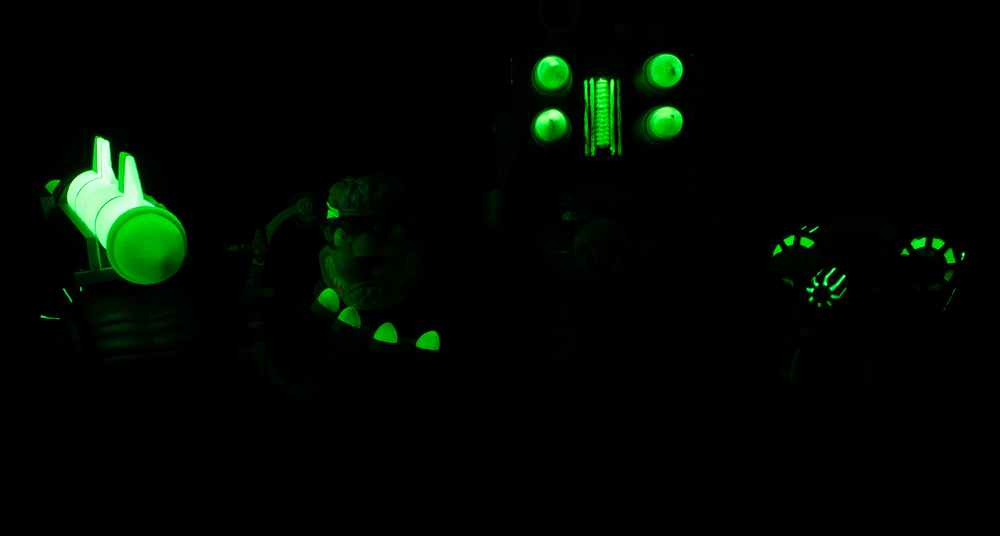 The missile rig included with this figure is both ridiculous and completely awesome. It fits on the back via a peg, and it easily stays secure. The rig can change the vertical pitch for proper aiming, and missile is hollow (and removable). To keep the true barnyard theme going here, Mutton also comes with a pumpkin, as well as whole and half watermelons. These are just good accessories on their own, and like the hay bales included with the P.O.R.K.S., I have a feeling these will be taking on other lives with many different figures.
Having this line back and in impressive modern form is a lot of fun. I am looking forward to additional waves to fill out the rest of the characters. The original line was pretty finite, so getting to all the vintage characters is certainly not out of reach. These guys are animals, and it's crazy that they are back, even if you didn't expect it.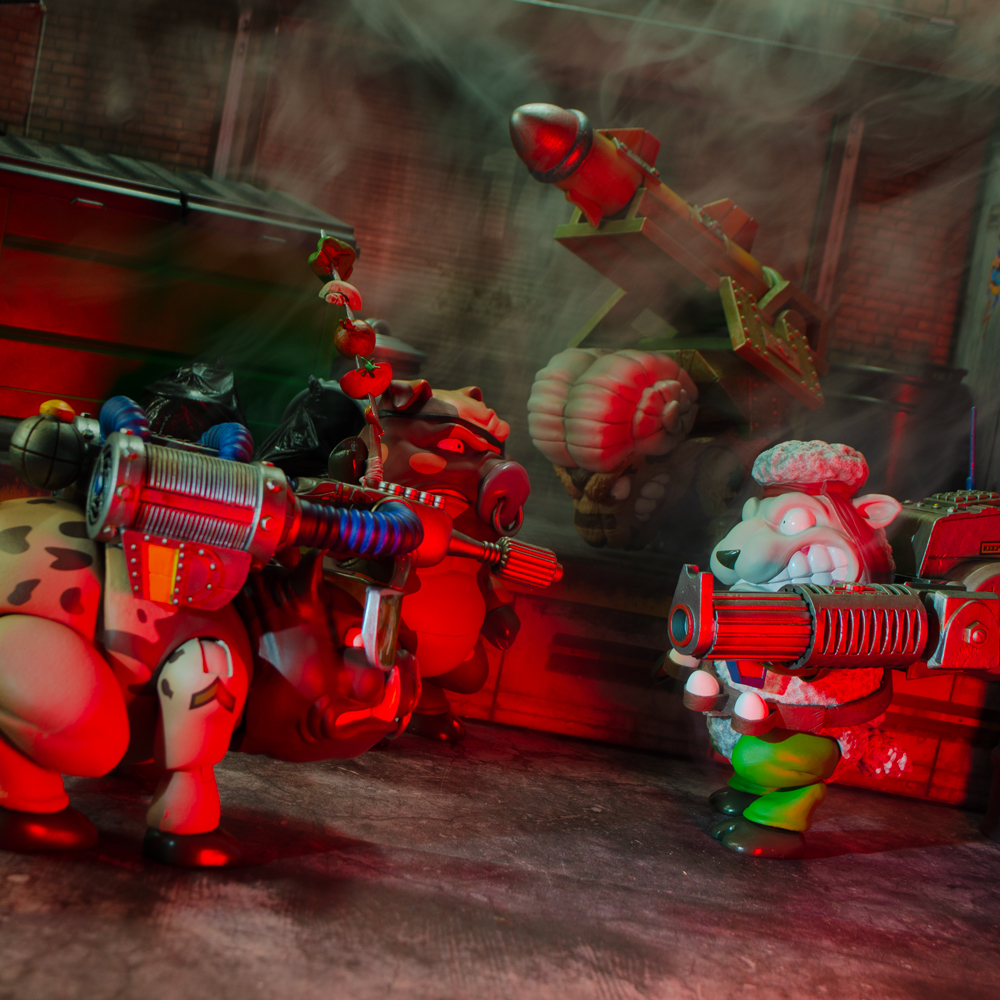 *Thanks to Premium DNA for sending these along for a look.
About Post Author