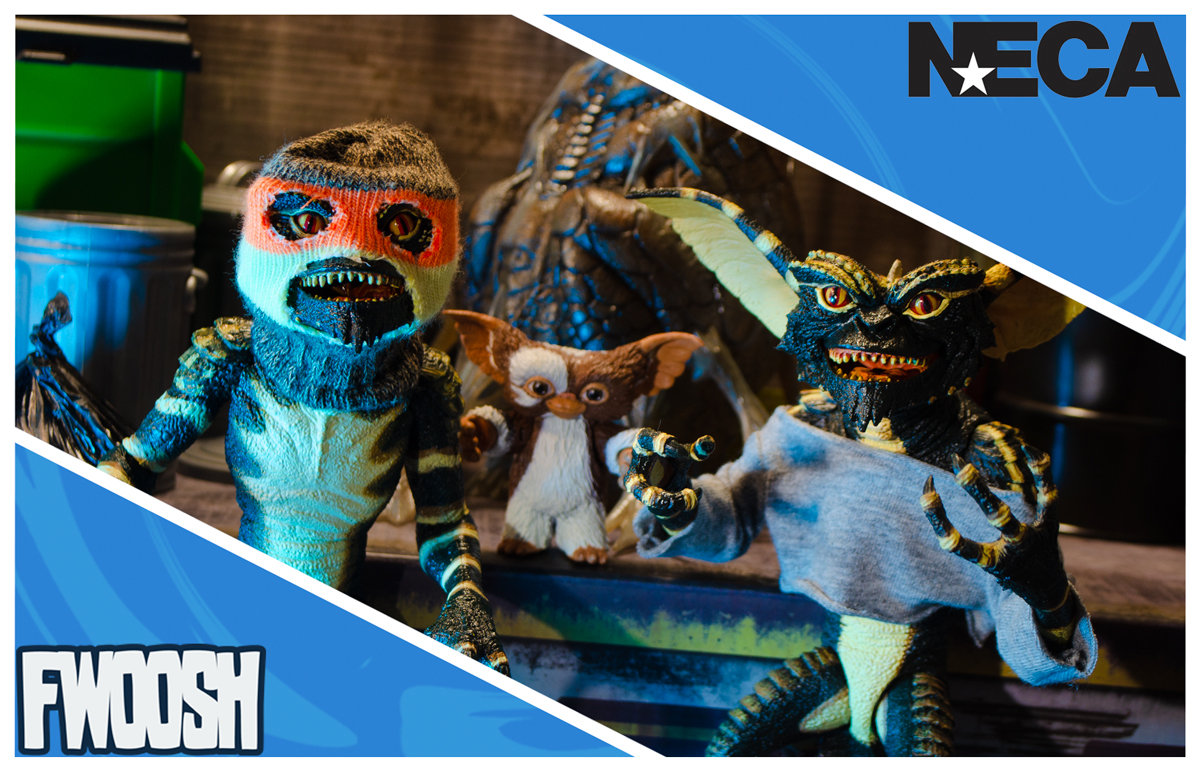 It's mega madness, super badness!
Tonight, I really, really, really, really, really wanna let it go! I'll never, never, never, never, never get off the floor! Micheal Sembello set the stage of the epic Dorry's Tavern montage in Gremlins with his dance floor opus. More than any other in the movie, this scene really showed the Gremlins at the best and worst, and what their existence was all about. It also gave the filmmakers a chance to give some physical personalities to the little green bar patrons, much to the chagrin of Kate.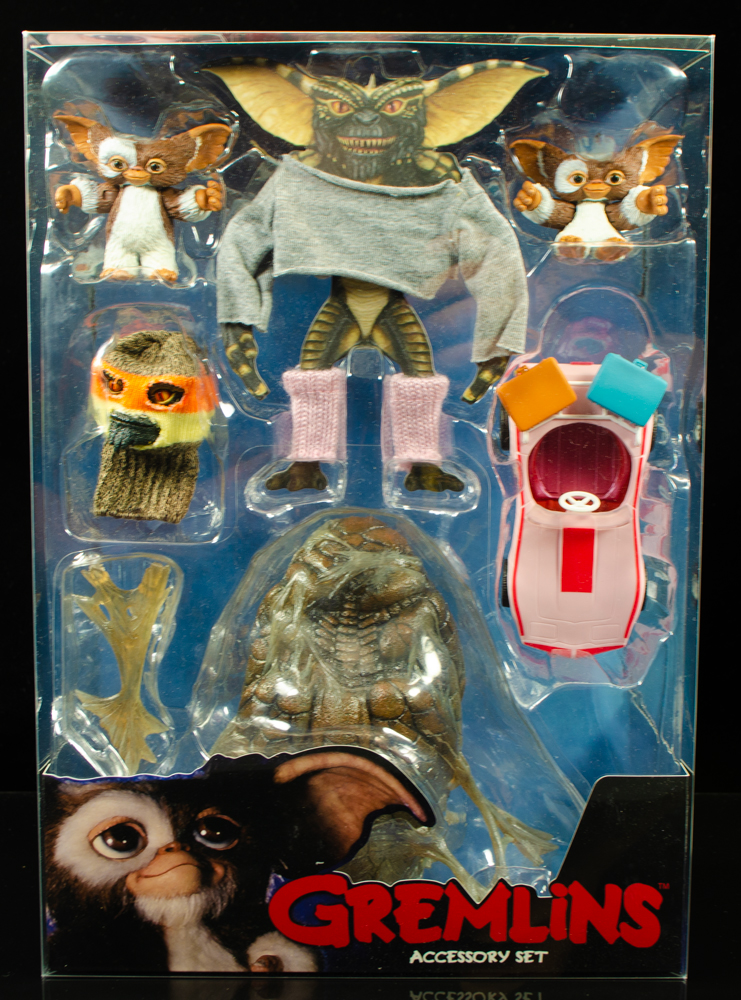 Gremlins is one of my favorite movies, and I am continually thankful for the long-standing action figure line from NECA. Over the near-two decades of figures, there have been very few stones left unturned (especially from the first movie), and it remains one of my favorite collections. From Gizmo to Stripe to several character Gremlins, there have just been a few things outstanding. The new accessory set helps fill in a few corners from the original movie, and oddly enough, gets me what I need to make one of my favorite Gremlins.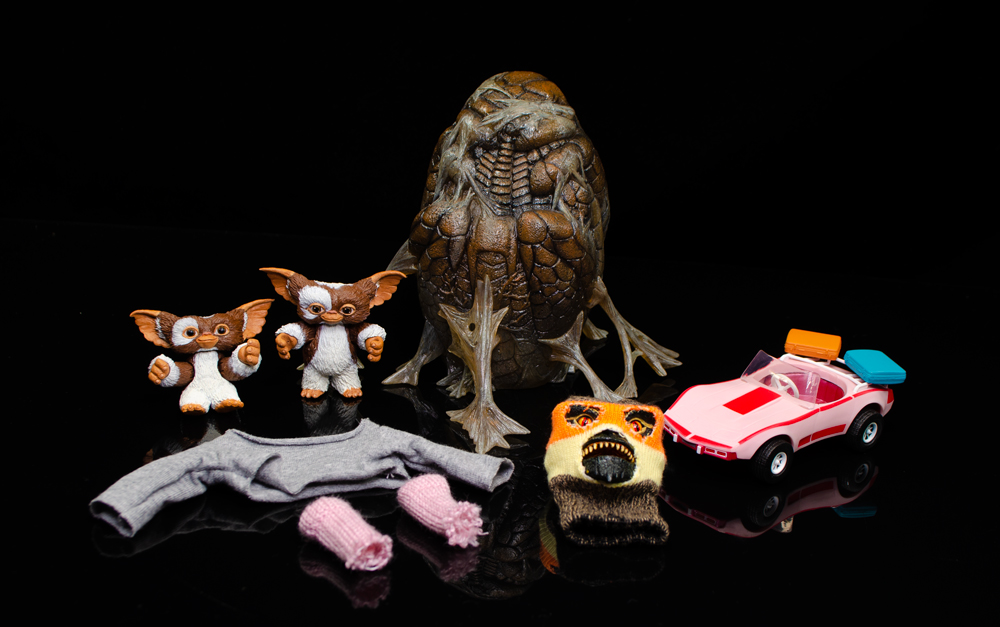 There are two Gremlins costumes included in the set and both of them a relevant to the aforementioned Dorry's Tavern scene. The 1980s "Flash Dancer" outfit that was originally going to be part of a Loot Crate finally makes it debut, and you don't me me invoking the Sembello song when you see it. The cut up sweatshirt and leg warmers are quintessential workout style from the times, and you can dress up one of your Gremlins and be ready to breakdance.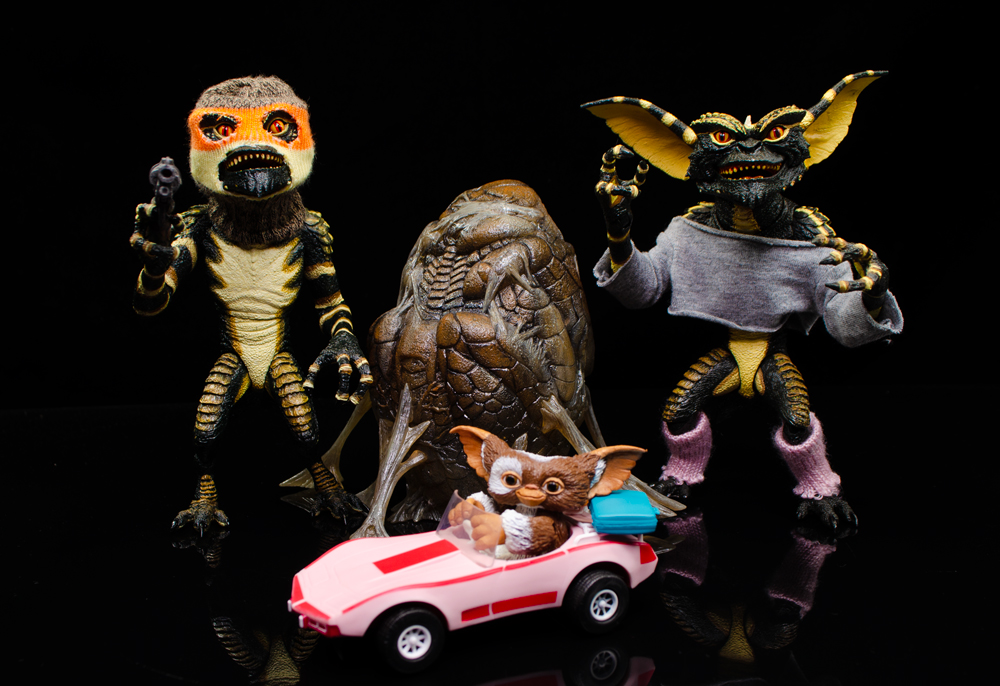 Additionally, the ski mask is included for the bandit/hold-up/robber Gremlin, and this is one of my favorites. I have been wanting this simple piece for a long time, and the softgoods mask is over a standard Gremlin head, but with the ears removed. By the time we get to this scene, most of the Gremlins are of the wacky and zany type, but this guy recalls Stripe and the original Peltzer house Gremlins in just being flat-out scary. Kate literally has to run for her life because he opens fire on her with a revolver he got from under the bar. The gun is NOT included in the set, so you will need to supply your own.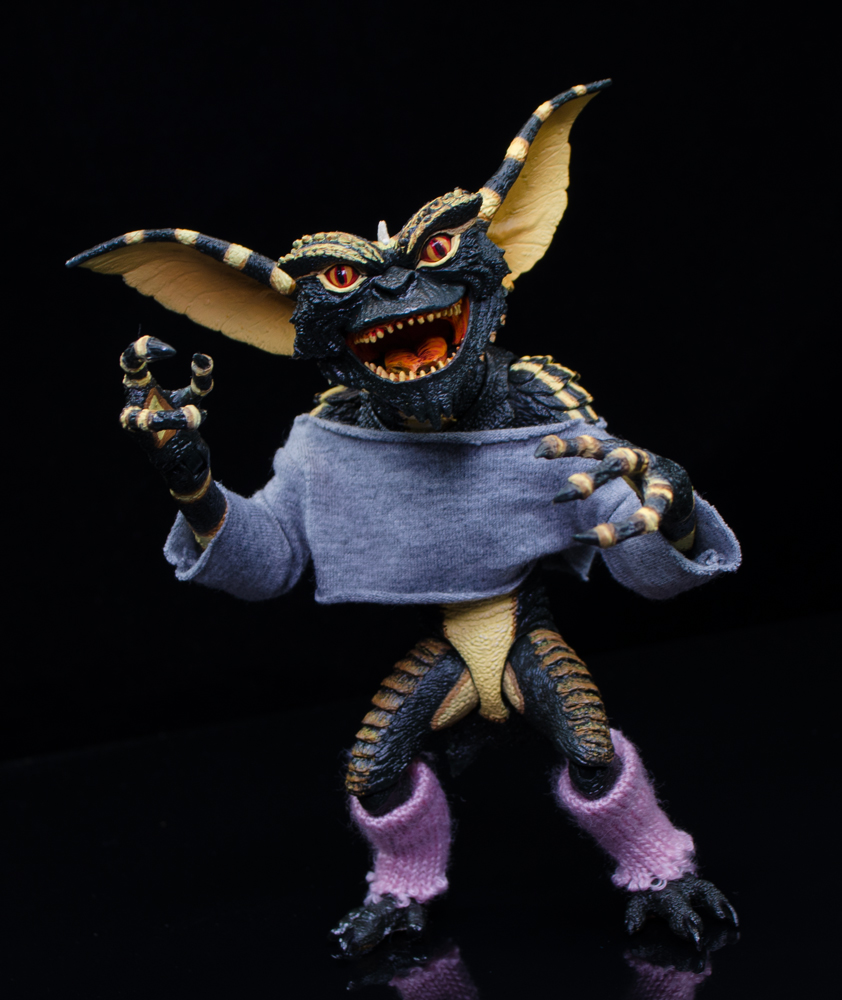 There is also a re-release of the Gizmo that originally came with the Santa Gremlin, as well as a seated version of the same size. While these are simpler figures than the standard Mogwai of the line in terms of articulation, I actually really appreciate them because they are more true scale to the Gremlins figures. That means the Gremlins figures can interact (and actually hold) these Gizmo figures much like they do in the movie.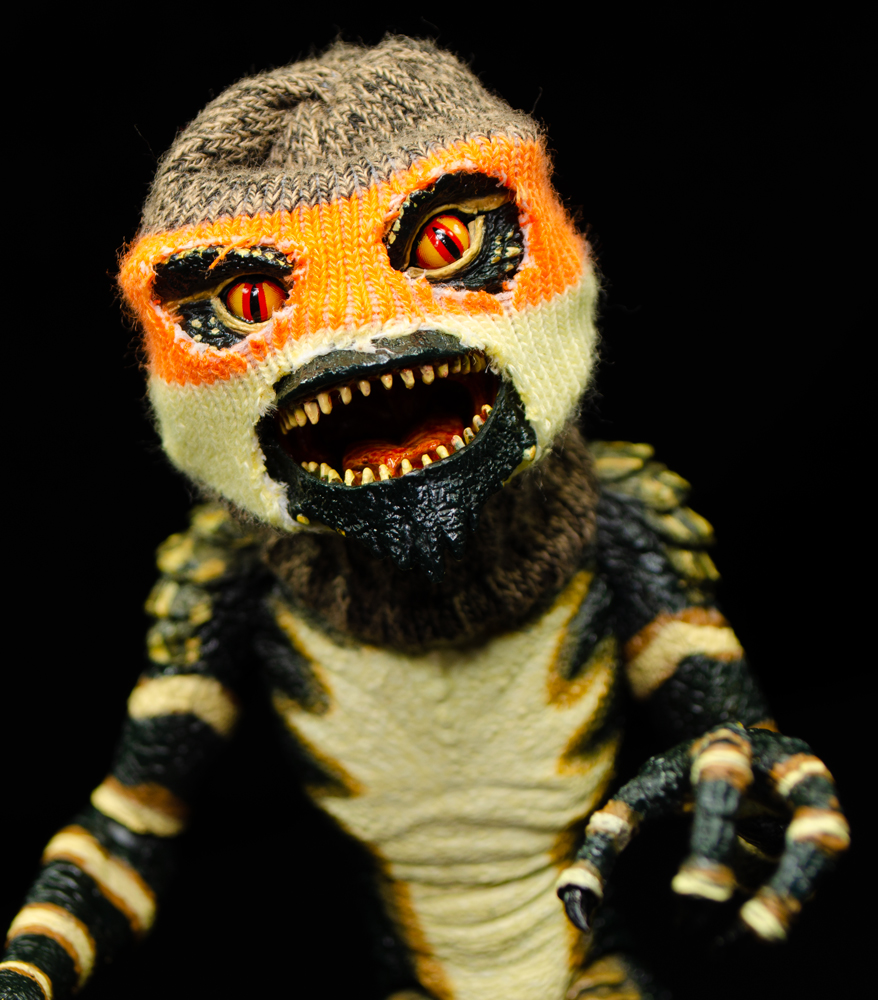 The seated figure is perfect for the "certain kind of car" that is also in the set, and this is probably going to be the favorite piece in set. Gizmo's drive through the dim department store is one of his most memorable scenes, and NECA did a great job recreating it here. The seated Gizmo can sit perfectly and hold the steering wheel with both hands. The wheels also move so he can run circles around your unsuspecting dog, just as he did with Barney.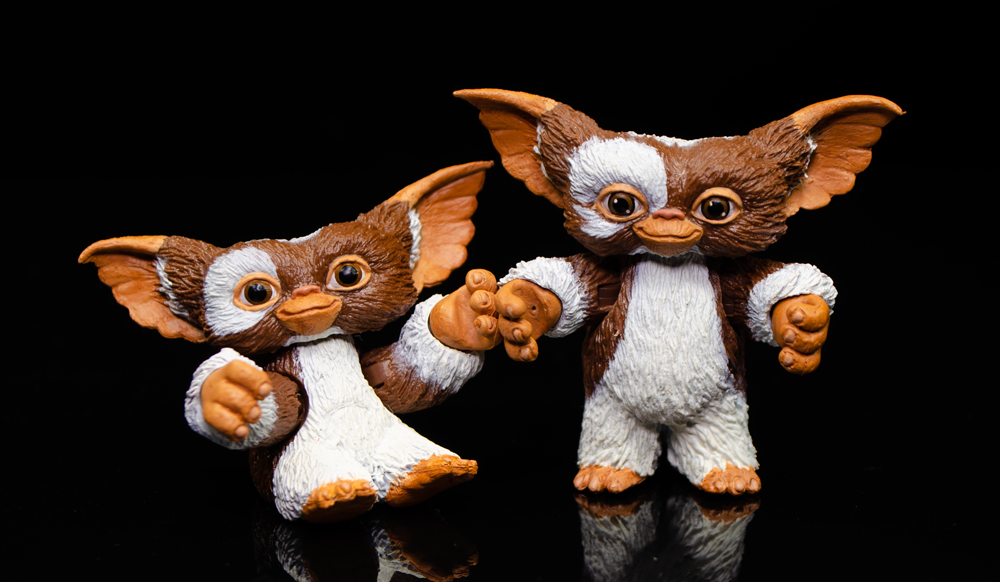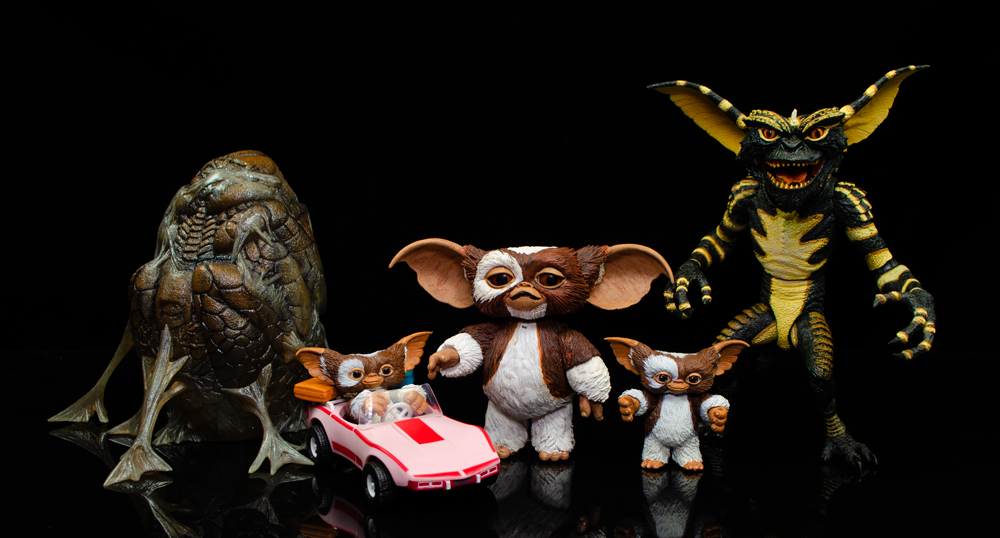 Finally, the wayward Gremlin cocoon finally finds its home here. I cannot remember exactly how many, but it was many years ago when this was first showed off at San Diego Comic Con. It is a gorgeously grotesque piece, and even includes the slimy that attached to the floors to keep it balanced (you have to attach one yourself). Now, if you want to get crazy and get several of these sets, you can accurately recreate the scene from Billy's attic bedroom, but even having one, it makes for a great display piece.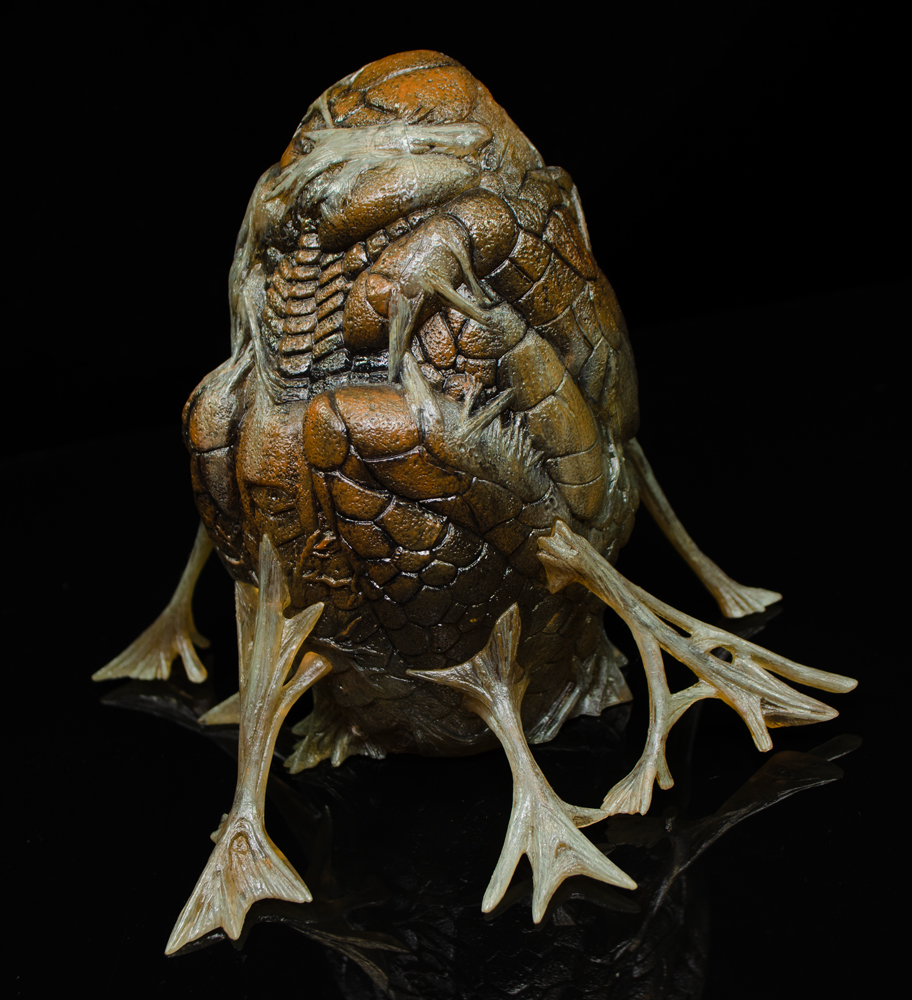 If you are a Gremlins fan and collector of this line, this is a really fun set. You will need to supply your own Gremlins figures for the included outfits, but lucky for you, the Ultimate Gremlin figure is still readily available. This Accessory set is just now finding its way into the online retailers stocks, and BBTS has it ready to go right now.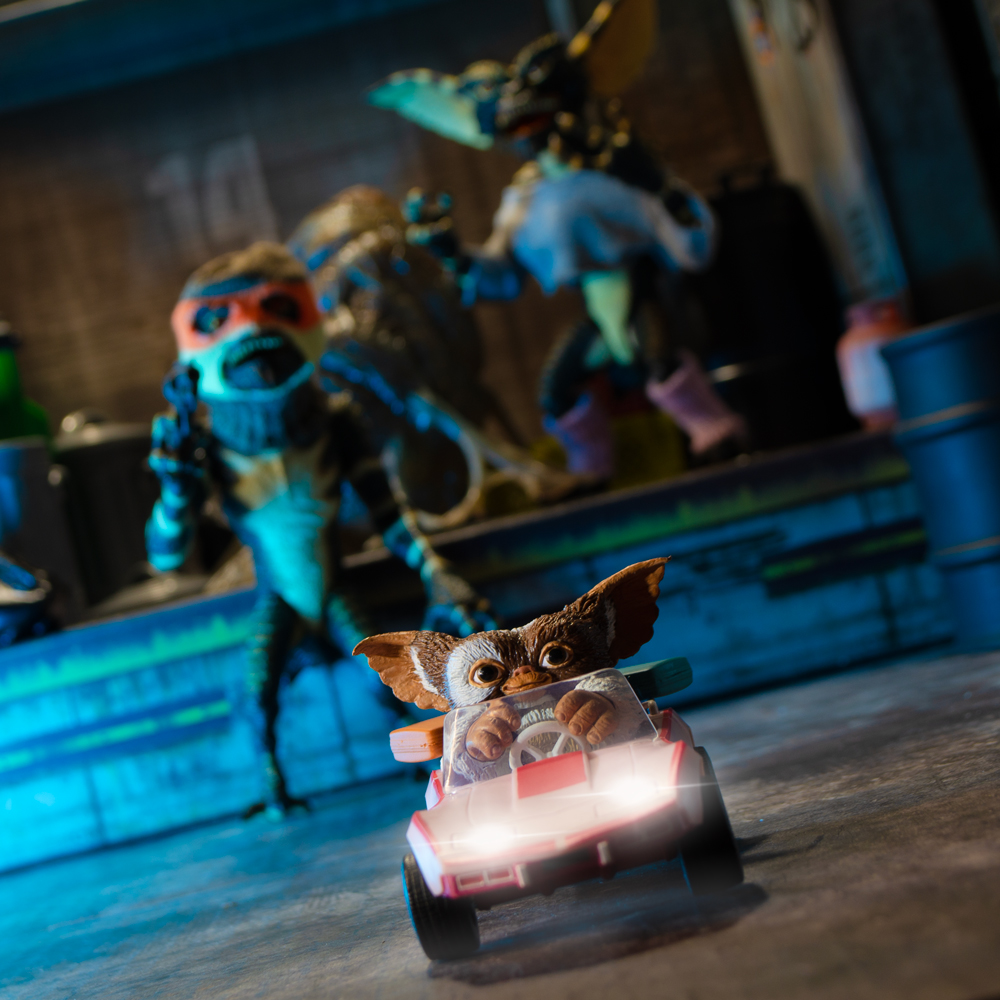 *Thanks to NECA for sending this set along for a feature.
About Post Author