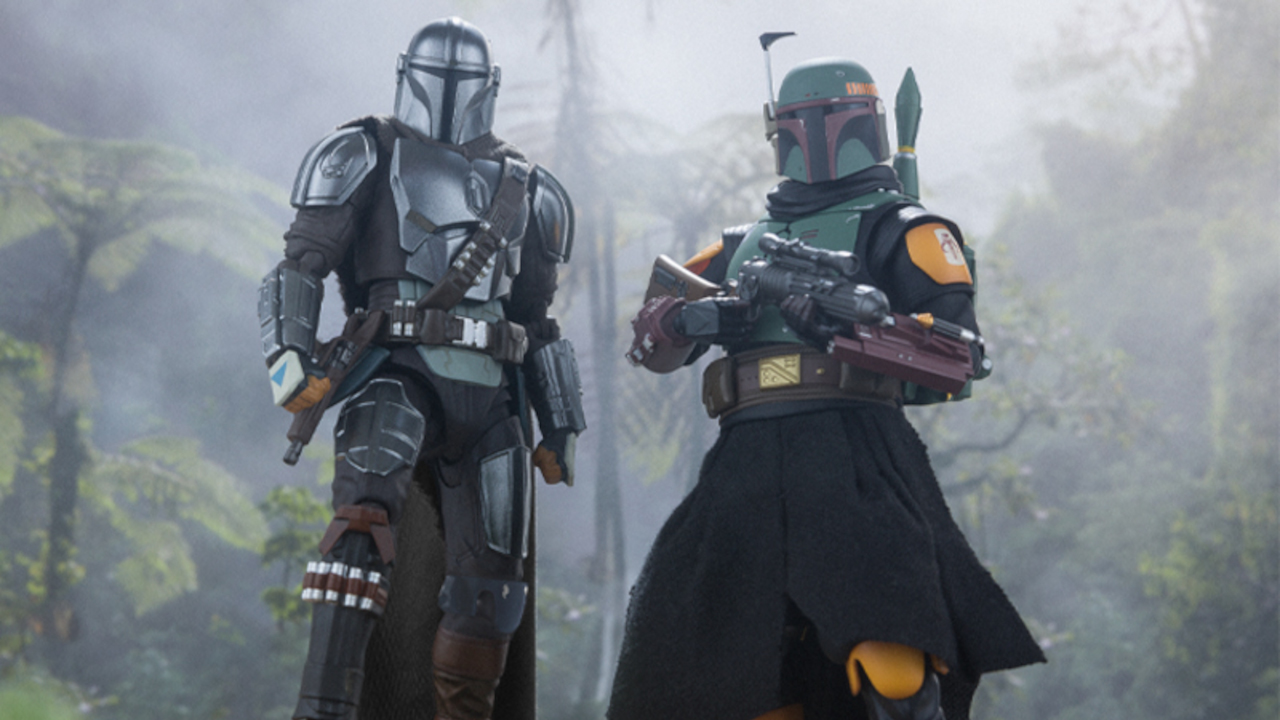 Just when you think Bandai has stopped Star Wars, they pull you right back in.
It looks like they've tweaked Mando in various places, like the helmet, arms, and feet (edit: the more I look, the more I think the feet are the same…..may just be me projecting), to make him more proportionate. That's along with adding various things that make it season 2, including the right thigh plate, left knee pad, the jet pack, and spear. Oh, and unmasked head. Is Bandai getting back to more realistic features? And then of course a Grogu that isn't a nightmare to pose.
Boba Fett is appropriately all new, and the cleanliness that we've been seeing from Figuarts lately works to it's advantage here since the armor got a fresh coat of paint in the series at this point. The extra rocket and blast effect is a nice touch. He didn't display his chain code with this look, makes me think they won't make the busted chipped armor look. Again, the unmasked head looks good here, not cartoony like other recent portraits.
I haven't seen pre-orders yet, those should be going up soon. Release date for both is Jan 2022. Boba is about $75, Din is around $90.