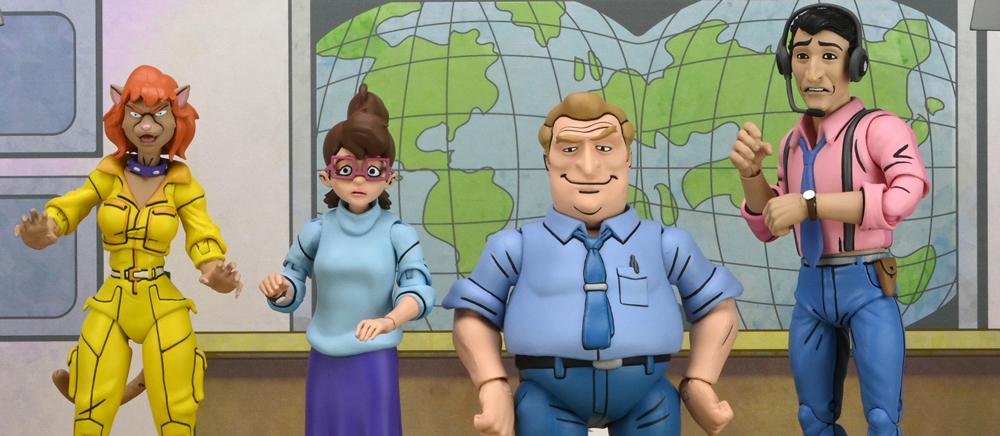 Tomorrow is the day for the TMNT and Defenders of the Earth exclusives on The NECA Store site, and we have the details you need to know!
Man, I love both of these sets so much, so I hope that luck will be on my side when ordering. Here is the information on the exclusives.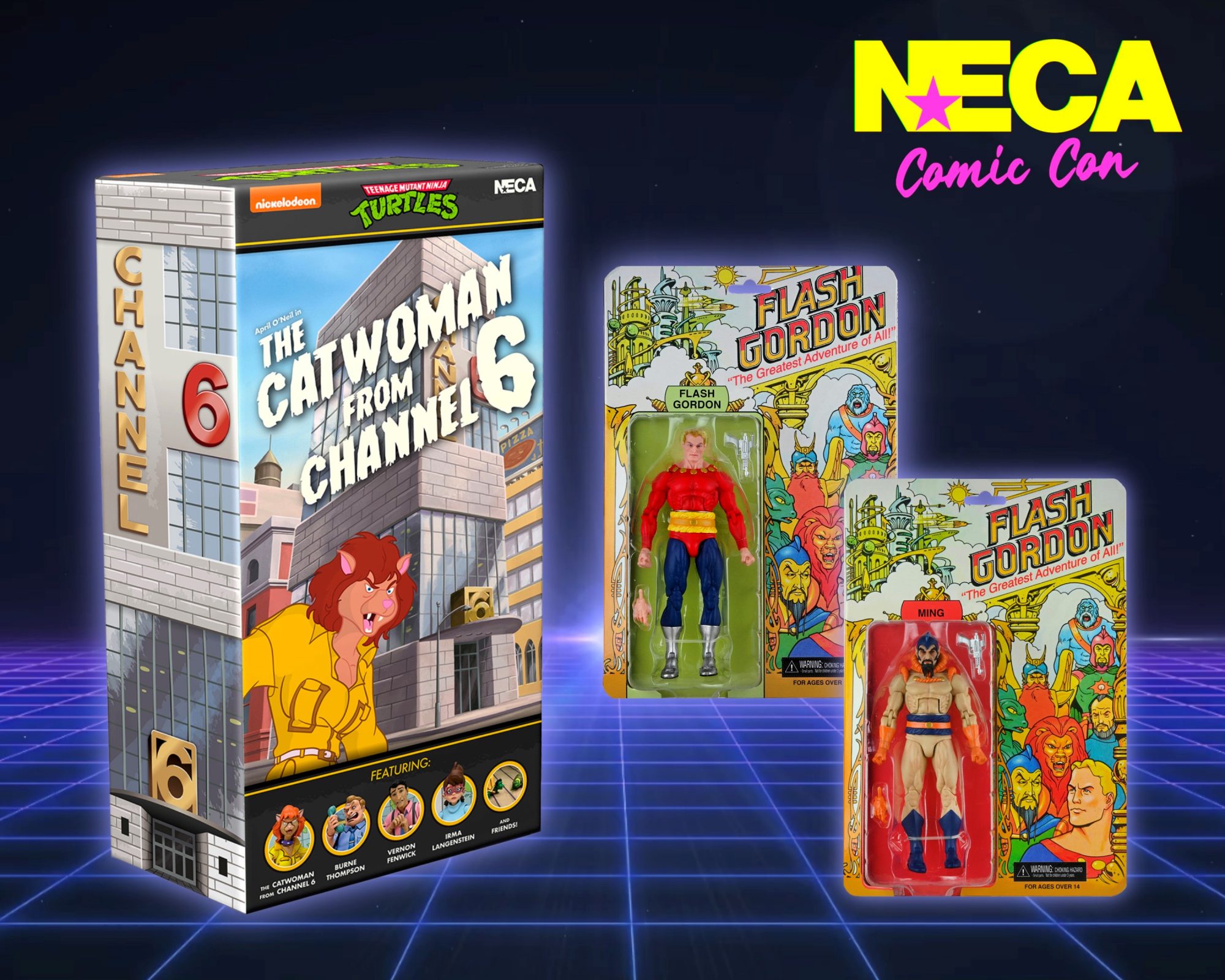 via NECA's Facebook:
Pre orders begin THURSDAY 7/22/21 at 1PM ET on thenecastore.com
TMNT (Cartoon) – Channel 6 Newsroom 4 Pack and Accessory Set BUNDLE – $175King Features – Flash (Classic Toy Appearance) – $30King Features – Ming (Classic Toy Appearance) – $30(US and International availablity- please click the correct listing)
PLEASE READ THIS BIT RIGHT HERE: Everything except the Accessory Set will also be available in Target upon release.
"The Catwoman from Channel 6"!
Includes four action figures (Catwoman April, Irma, Burne, Vernon) and accessories galore: 2 studio lights, 2 video cameras, boom mic, headset, camera bag, bowl of turtle soup, spoon, "Hunky Reporter" photo, Tiffany photo, cat, toy mouse, mutant turtle Burne, mutant turtle Vernon, alternate blindfolded Vernon head, alternate angry Burne head, interchangeable Were-Rat Irma arms and head, and interchangeable hands. The deluxe box packaging features the Channel 6 skyscraper and includes a newsroom backdrop perfect for posing your figures!
FLASH GORDON COMIC CON EXCLUSIVES!
Flash Gordon and his sinister enemy, Ming the Merciless, are two of the most famous names in cartoon, comic book, and movie history! These exclusive action figures are inspired by the classic toys that supported the TV animation. The 7″ scale figures reflect Flash and Ming's costumes, blasters, and details from that beloved 1979 line. Vintage-style blister card packaging. *each sold separately*