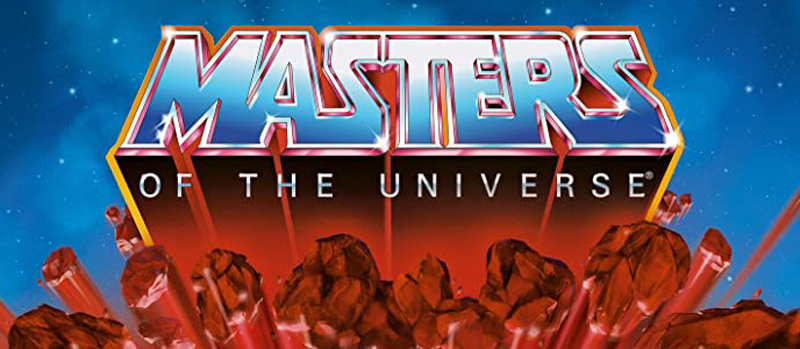 Contributor David Clark is back with another round of Q&A with the Mattel Masters of the Universe: Origins team just in time for the traditional summer convention season. Come see answers to some of the burning MOTUO questions after the jump!
Take it away, David!
It's a very busy time for Mattel as its teams work to launch the new Masterverse line of deluxe Masters of the Universe (MOTU) figures at retail. These are the final days leading up to the July 23 premier of the Kevin Smith's MOTU: Revelation animated series on Netflix. And it so happens that the premiere date falls on the start of this year's annual San Diego Comic Con event. Josh Graham, brand manager for the popular 5.5-inch MOTU: Origins figure line, said right now it's-all-hands-on deck at the toy company. Even so, Josh agreed to answer a few burning questions on the minds of Masters fans!
Q: Could Mattel offer more Princess of Power figures in the Origins line, or is that off the table due to licensing?
A: "Good news – It's not off the table! We love that Princess of Power gets so much love. The responses to characters like She-Ra, Hordak, and The Horde 4-Pack have been overwhelmingly positive. The world of Etheria has such a rich history with beloved characters, and gives the team even more opportunities to grow the Origins line. If the demand is there, we'll find a way to integrate them. We love hearing from the fans which characters they'd like to see most: Catra? Glimmer? Bow? Shadow Weaver? Let us know!"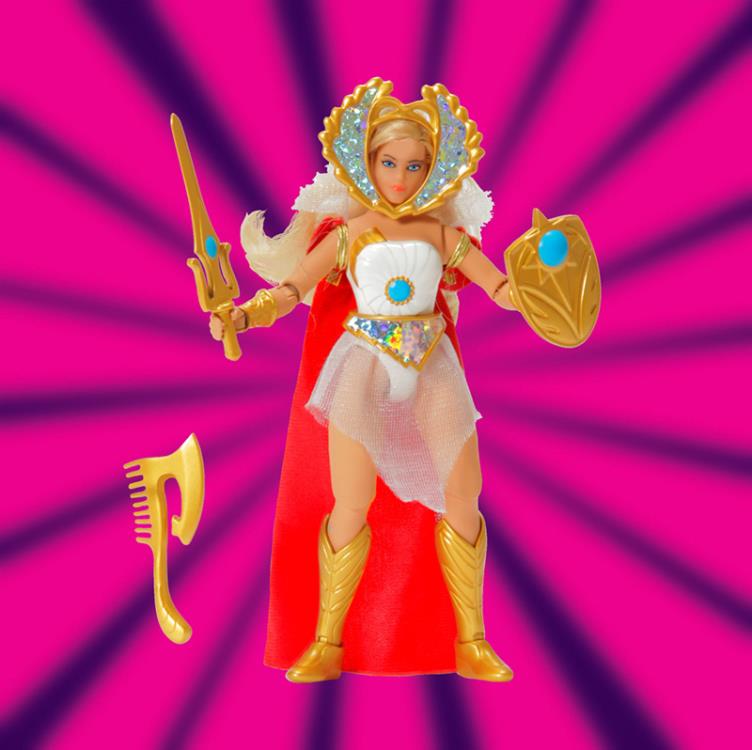 Q: It has been rumored or theorized that Mattel could be planning to end its MOTU: Origins toyline. Is this true?
A: "Although the attention right now might be on Masterverse and the new Revelation TV show, there are no intentions to slow down Origins."
Q: What are your thoughts about where the MOTU: Origins toyline is today, and where it's going? How successful has Origins been for Mattel? What lessons have been learned, and does Mattel plan to continue developing the line in the long-term?
A: "Honestly, we couldn't be happier! The response to Origins has been overwhelmingly positive and certainly successful, thanks to the fans. We love the passion and excitement. We love the constructive feedback. It tells us that we're doing so much right, as we continue to make improvements to make Origins even better. For example, He-Man and Skeletor have a variety of swappable heads available in different offerings.
This not only keeps things fresh, but addresses the calls of fans who might prefer a one look to their character over another. Keep your eyes out for more of that! As far as how long we plan on developing Origins, as long as the hunger is there and people continue to support the line, we'd like to see it keep going."
Q: What are some of the biggest challenges Mattel faces in the design, production and manufacturing of these Origins figures?
A: "Relaunching a brand like MOTU – one that's beloved by so many, where the hunger for new figures and new content from such a passionate fan base – is always a challenge, and one that we tackle with focus and enthusiasm. Relaunching during a global pandemic, however, was a massive hurdle and definitely our biggest challenge.
It's been a balance of getting the right product to the right places at the right time with a consideration to the health and safety of consumers and our own team that the world has never seen before. We've been mindful and strategic in our approach, with our biggest goal to satisfy the MOTU community. All the feedback is so helpful in making sure we meet our goals to engage collectors, inspire kids, and bridge generations."
Q: Can Masters fans expect to see new Origins reveals soon?
A: "We do have new reveals coming soon, so definitely keep your eyes out for that in the coming weeks, especially with the upcoming Conventions."
Q: Are there any photos or images of Origins prototyping or design work you can share? Or any photos of upcoming toys that MOTU fans haven't seen yet?
A: "We don't currently have anything available to make public. We're aware of the love MOTU fans (and action figure collectors in general) have for seeing the design process, early sketches, and other peaks behind the curtain, and will explore opportunities to satisfy that itch."
Q: What can you tell us about Mattel's plans for Power-Con, and the show's exclusive Origins sets, including the official names of the toys offered in those sets?
A: "As was recently revealed, Mattel is offering three different Power-Con items. First, the Evil Horde 4-Pack with Hordak, a dark Grizzlor, and two unique Horde Troopers – the crimson Fright Guard and the black Stealth Soldier. Next are the Maniacal Mimics, Faker in his Leo look, and his new cybernetic tiger, Dupli-Cat. Finally, there's the Mysteries of Grayskull, an add-on pack for Castle Grayskull to bring the legendary playset even more to life with the Origins-style Explorer's Space Suit, the Orlax of Primeria tentacle monster, and the ghostly Spirt of Grayskull. We do have more plans for Power-Con, so stay tuned for more news!"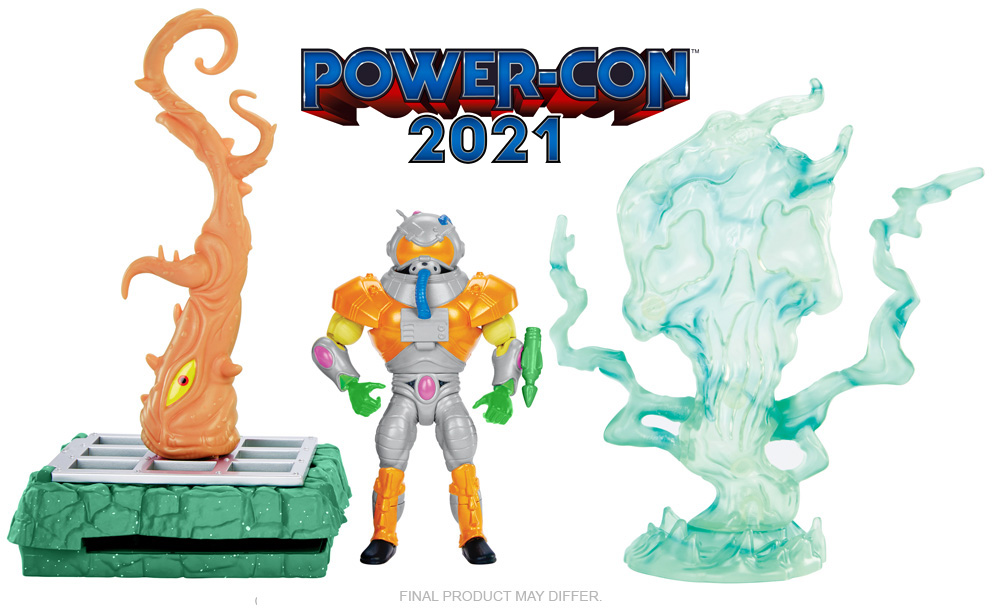 Q: What can you tell us about the new variant Evil-Lyn figure in the Origins line?
A: "The upcoming "Version 2" Evil-Lyn draws inspiration from the 200x series. One of the awesome things about Origins is it gives us the opportunity to not only recreate the vintage line, but also explore a vast range of content spanning 40-years. This gives fans an opportunity to collect their favorite series, their favorite characters in multiple looks, or grow their entire collection."
Q: And what can you share with us about Mattel's retail re-releases of its Lords of Power (LoP) figures?
A: "To clarify, they are not true re-releases. That would be cheating the people who got the LoP 5-Pack at last year's Power-Con. There are differences, for example, between the Mer-Man from the 5-Pack and the LoP Mer-Man in mainline Origins. However, we also wanted to respond to the feedback we received from collectors who felt frustrated they missed out on the opportunity to collect the Lords of Power figures. As a team, we responded by offering select characters from that 5-Pack to the mainline, but in slightly altered deco. Additionally, the collector packaging from the Power-Con exclusive will not be available again.
These figures will be in the mainline Origins packaging. This way collectors who were unable to get their hands on the 5-Pack can still add the look to their collection, but those who were able to get the 5-Pack still have something unique and special."
Q: What can you share with us about the work to conceptualize and design Mattel's new Castle Grayskull playset?
A: "We always knew there had to be an Origins Castle Grayskull. The toy landscape has changed over the years and getting playsets to retails is certainly not the same as it was in the 1980's, but Castle Grayskull is such a cornerstone of MOTU, we knew we had to deliver. When you think about Origins, it's not a copycat of the vintage line.
This goes for Castle Grayskull as much as it goes for He-Man and Skeletor. We wanted to capture the retro feel of the vintage playset, but with some modifications and new design choices for collectors, as well as kids. Plus, since it wasn't too long ago the Classics Castle Grayskull was released, we didn't want to simply replicate that same look and feel.
We wanted to pay tribute to the 1982 version, in both offering and price point, but not duplicate. So, there are some cool new soft goods banners, a second weapons, rack, etc. And, yes, Sorceress… because who better to watch over Castle Grayskull? We've seen collectors using the castle in photography, and kids using it as a traditional playset. It's beyond gratifying. Pictures like that remind us why we do what we do, so keep them coming!"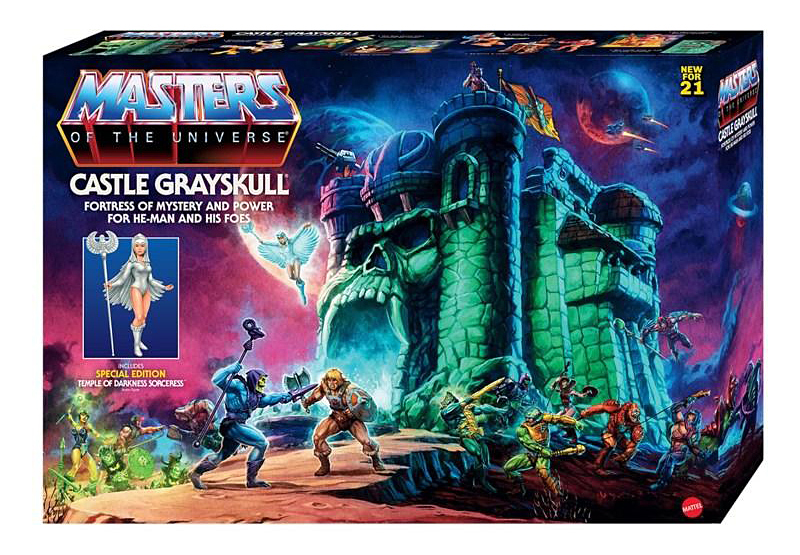 Q: Collectors are really enjoying the new deluxe Origins figures like Ram Man and Clamp Champ. They give us more options to display our figures, with an extra head, weapons, and an extra hand. Will we see more display options offered to us in some form to enhance the other non-deluxe figures already in our collections?
A: "We've floated around the idea of an accessory or weapons pack. We know people love a variety of swords, blasters, armor, and shields. The bad news is those packs are not currently in our plans for a mainline offering. The good news is we won't rule it out for the future. If enough people demand it, we will aim to supply it. In the meantime, we're looking for more ways to integrate those unique accessories into the current offerings. That way fans can still find ways to add the pieces they love to their collections."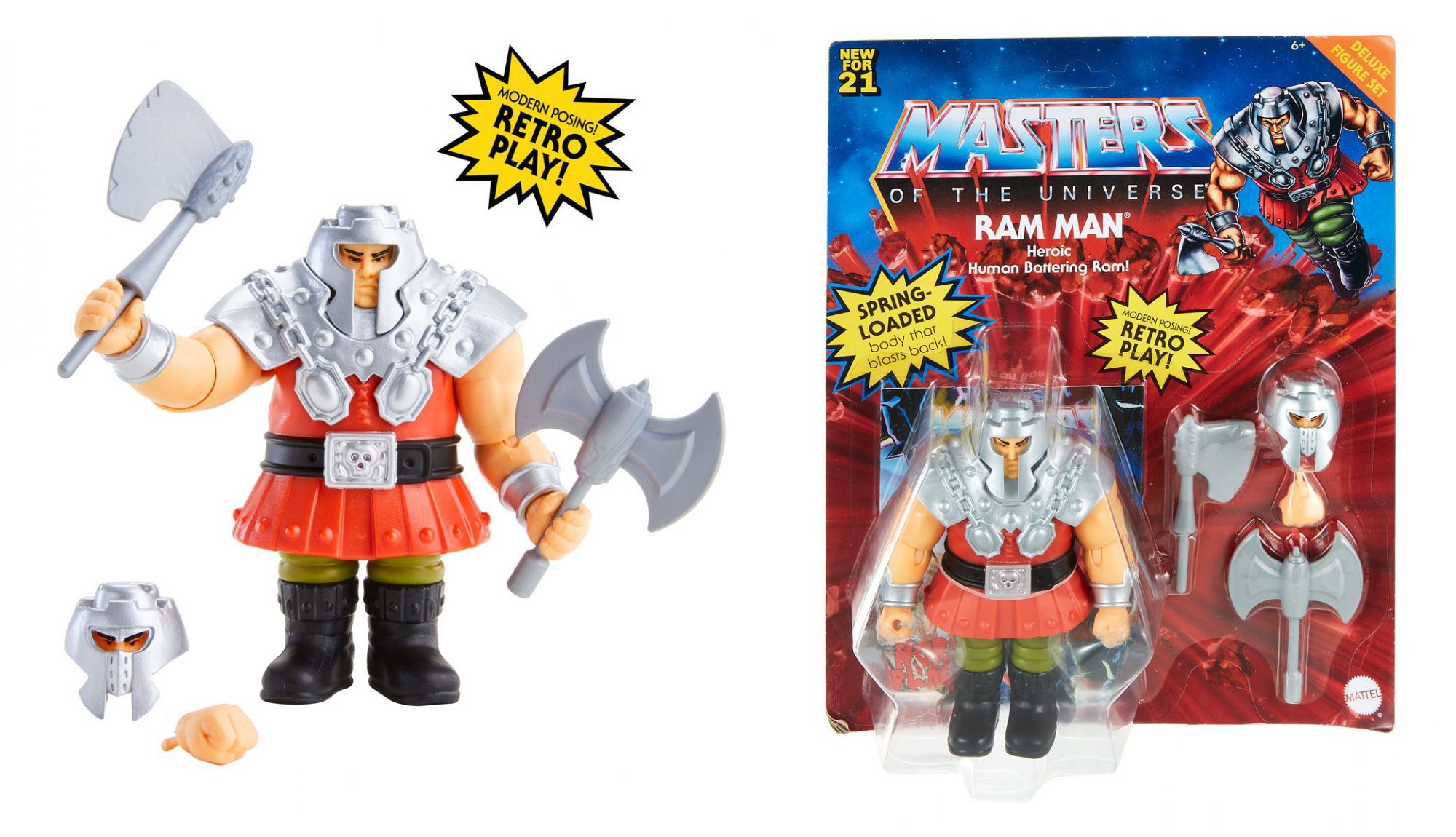 *This article was contributed by guest author David Clark, owner of Adultcollector.org, a network of pages and groups on Facebook celebrating everything we love about He-Man and She-Ra, including the Masters of the Universe Origins Fans group at Facebook.com/groups/motuorigins/, the Masters of the Universe: Revelation Fans group at Facebook.com/groups/moturevelation/ and the Masterverse: The Evolution of He-Man Fans group at Facebook.com/groups/masterverse/.