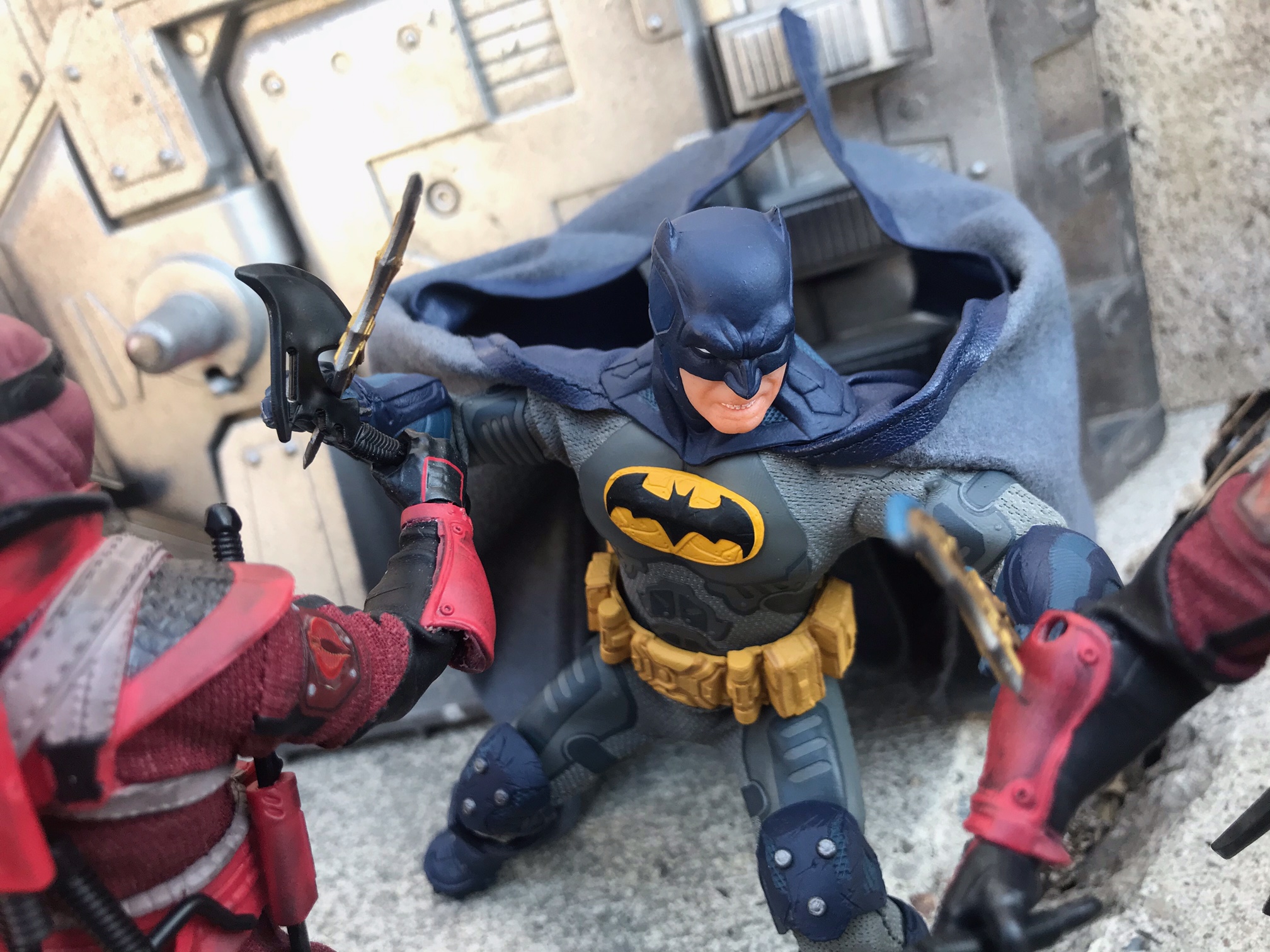 Welcome back for what I'm hoping will be the last word on Mezco's Supreme Knight Batman, quite possibly my favorite action figure of all time.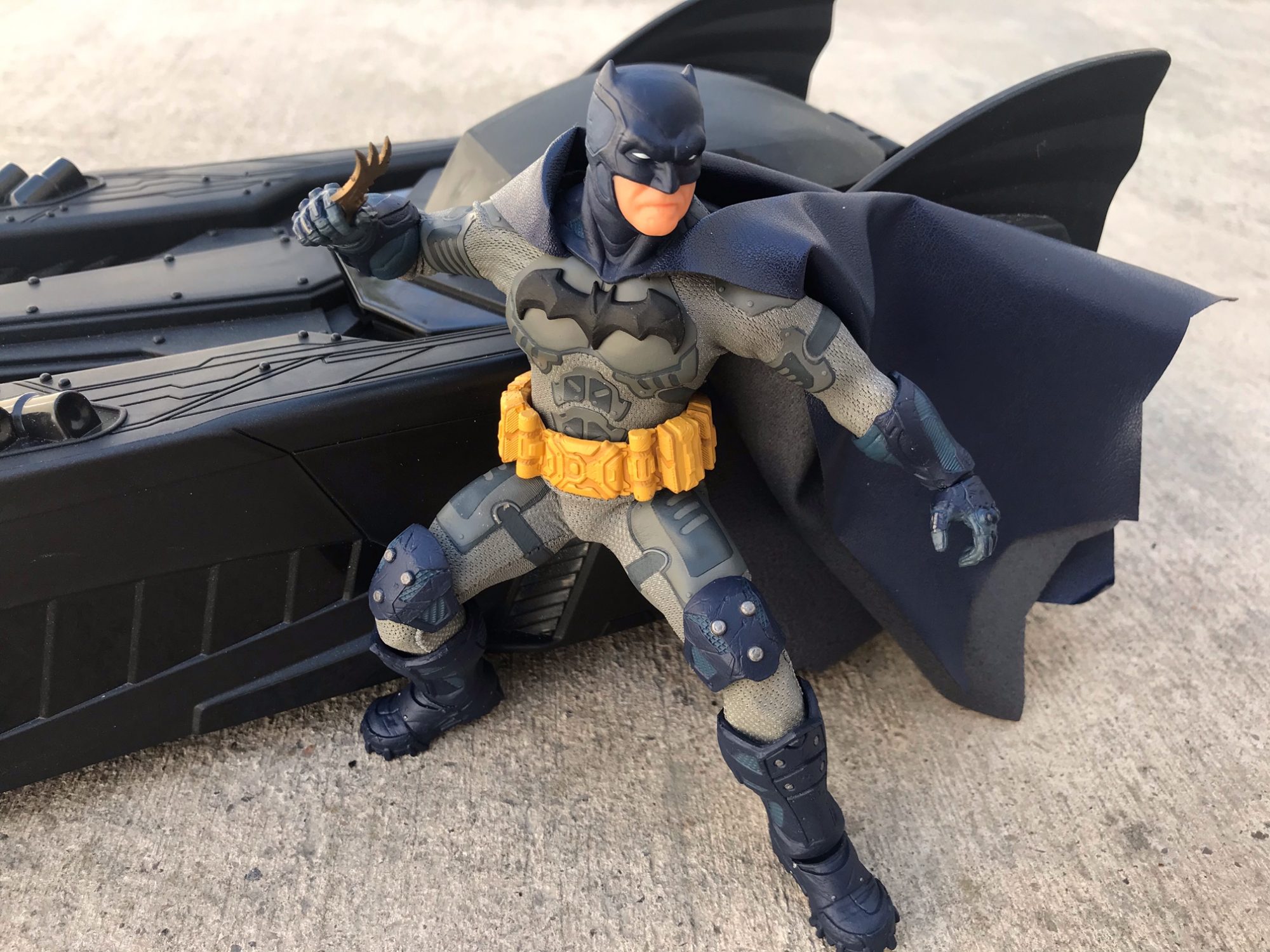 It took a little longer than I had anticipated to wrap this one up, partly because I almost didn't want to end it. I'm sure I could have decompressed it into several more parts, but that would be just to indulge me, over inform you. But hey, now you have two comment sections you can complain about Batman not having trunks in, so it's a win for everybody!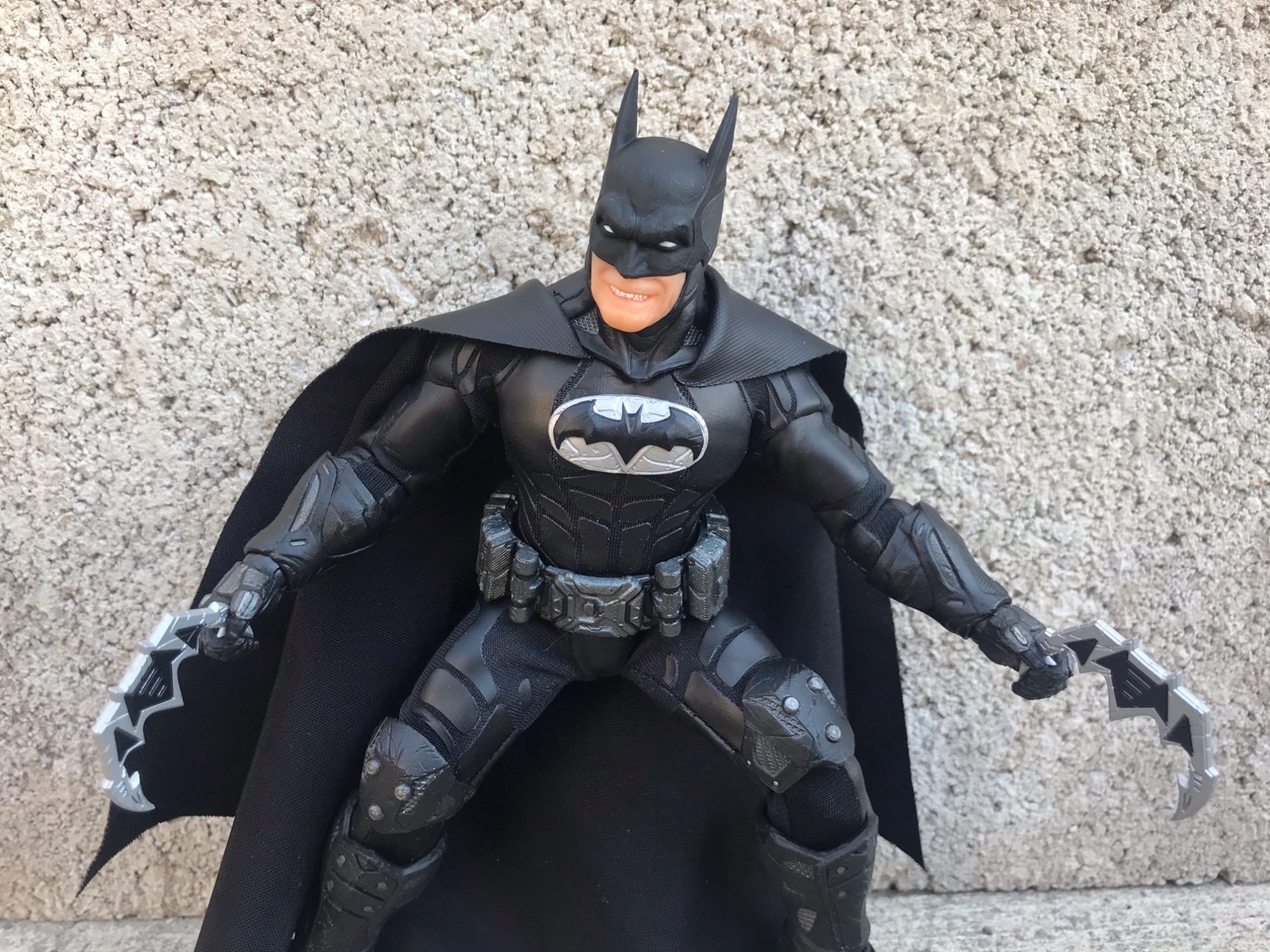 In the first part, I discussed the two main direct market versions of this figure: the main release in black and grey and the Previews Exclusive in blue and gray. Both are excellent, and both come with the same parts count and functionality, with a few style changes here and there.
But clearly this figure is important to Mezco as well, because we also got TWO Mezco Exclusives.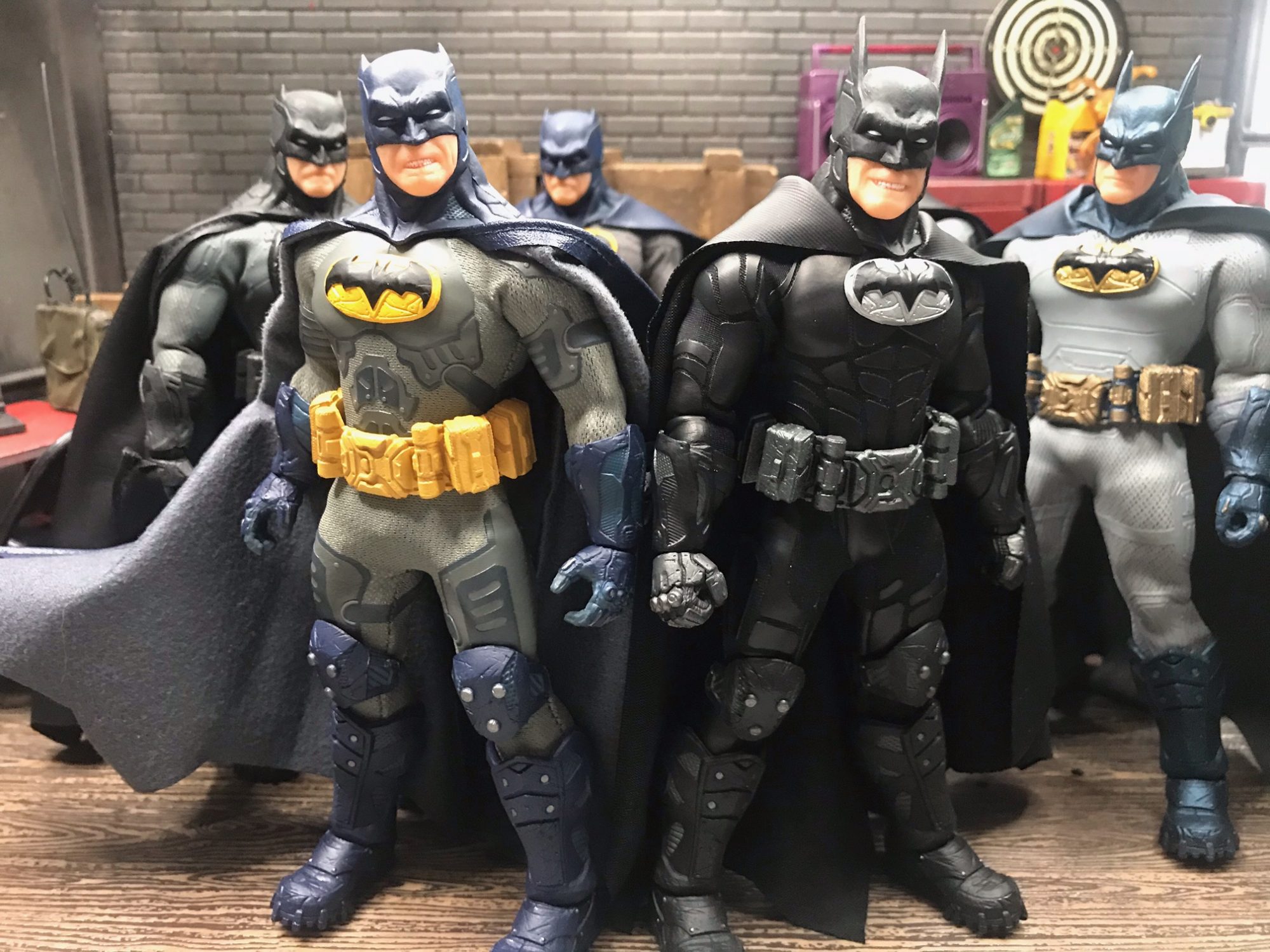 The first one is known as the Shadow Knight, and this is a continuation of the "all-black" suits we have seen as variants for Sovereign and Ascending Knights. But the particularly cool part about this one is the modular additions that along with the following release, give you just about everything you need to make your ideal version of a Mezco Batman.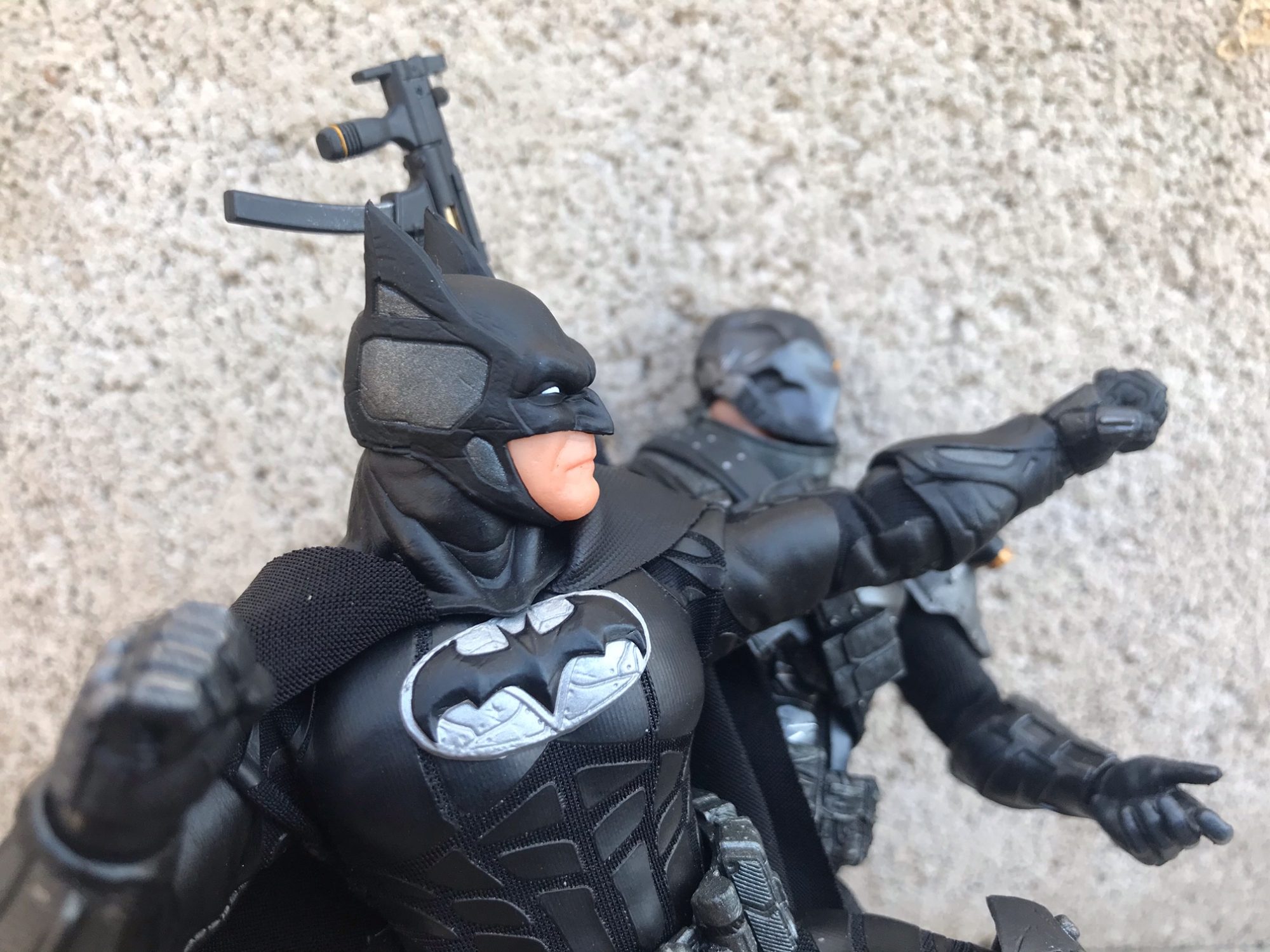 First thing that really got me going was the inclusion of four masked heads; two long eared and two short. These are obviously the same as the ones in the previous two figures, but matched in color. On this version specifically, I like how they aren't just solid black, but have some gunmetal panels mixed in.
The other big feature takes a cue from the magnetic capes, and makes a move that in hindsight, you sort of want on every Batman: he has magnetic bat -symbols.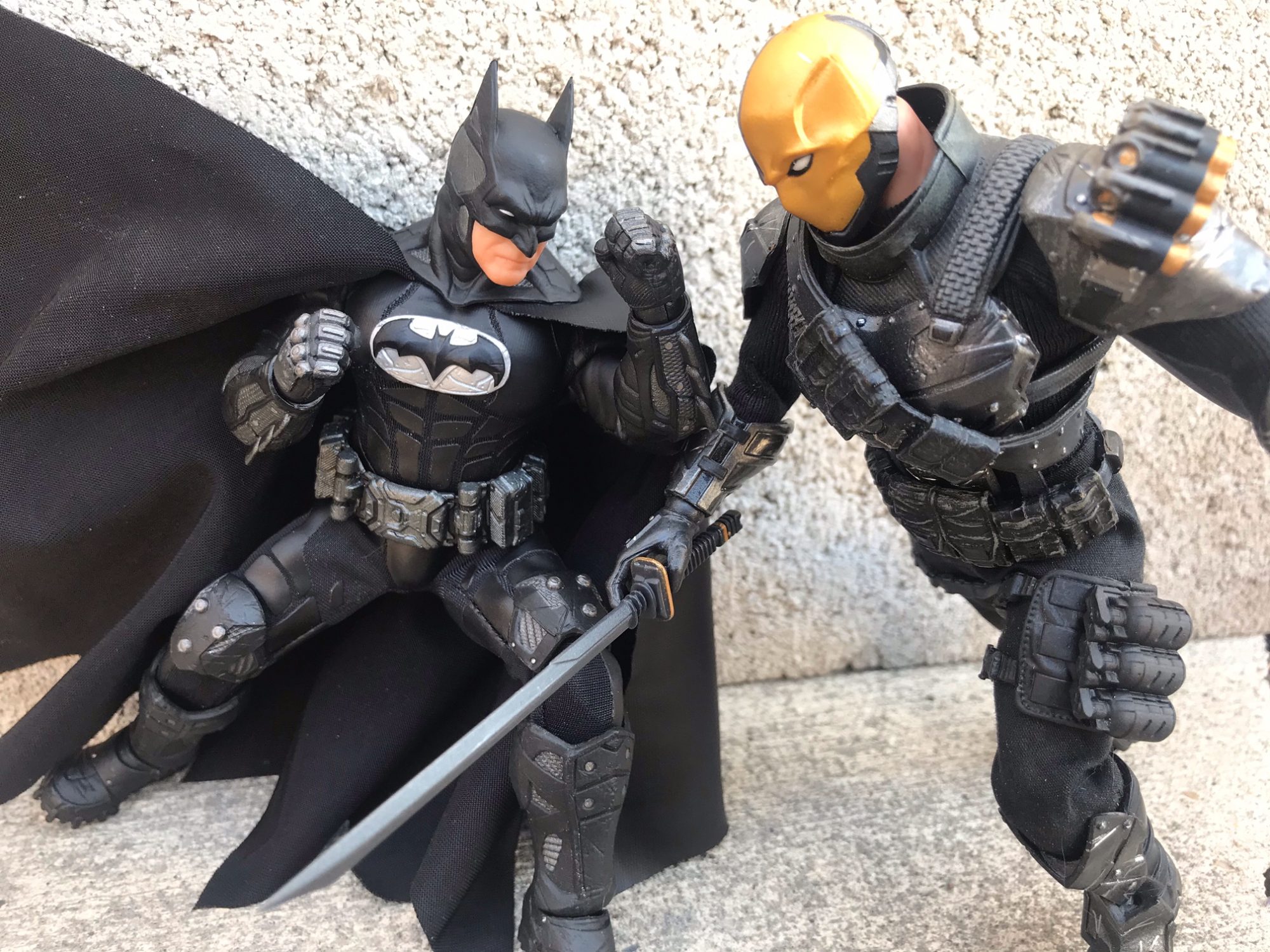 Shadow Knight has a classic oval shield (borrowed from the PX) but done in a silver and black, to match his belt. He also comes with two black bat emblems, one a variation similar to Sovereign Knight, and the other the large bat from the standard Supreme figure.
I love this feature, and I totally wish it was retroactive! It's so fun to mess around with, and essentially makes anybody with both versions of this figure a customizer. I also think this could be an awesome avenue for a Slugfest style accessory drop down the road– how cool would it be to have interchangeable battle damaged versions???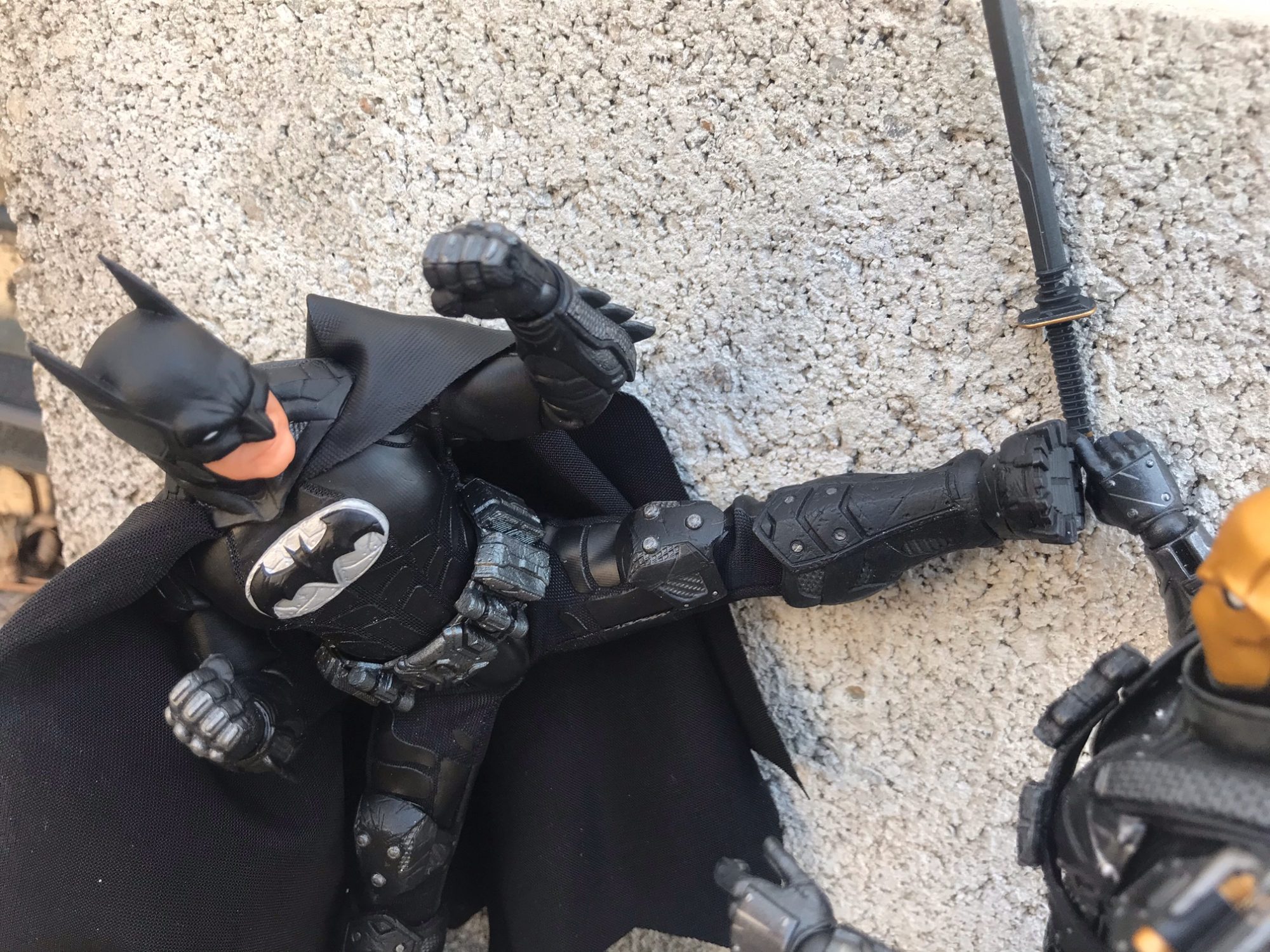 Shadow Knight's suit is also a completely different one than the previous two, styled very much like the Onyx Sovereign Knight, just bigger. He is begging to be customized, as many folks have used parts from the other exclusive to make a sort of super Keaton-style figure, and I also found with a little paint, he can also make a pretty awesome old man Bruce beyond, thanks to that magnetic cape option.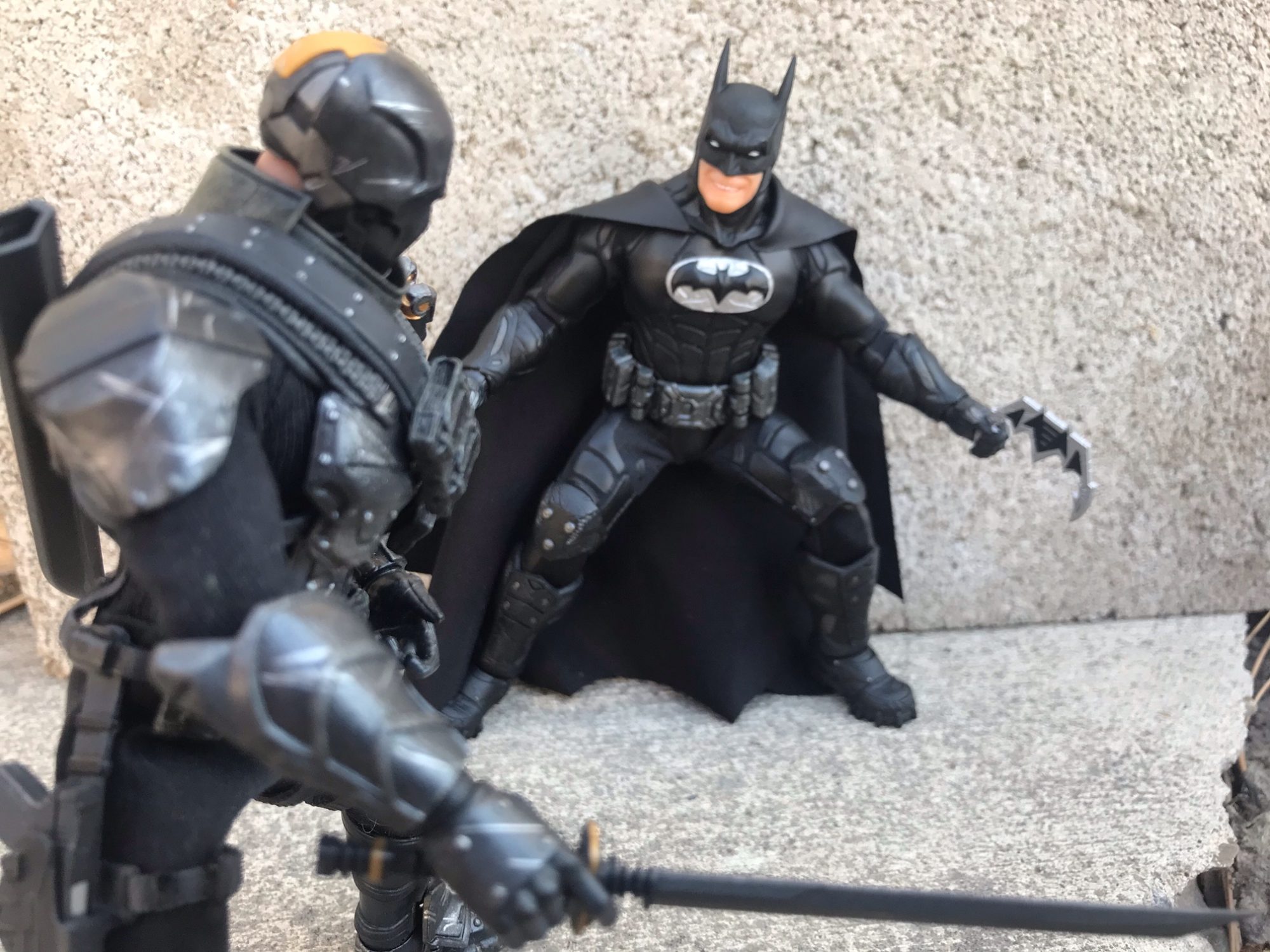 Now, Darkest Dawn Supreme takes the same approach to another, almost "Hush" sort of result. The first thing that grabs you is that nice deep blue on the cowl and accents; this is a match to the one used on the PX Sovereign.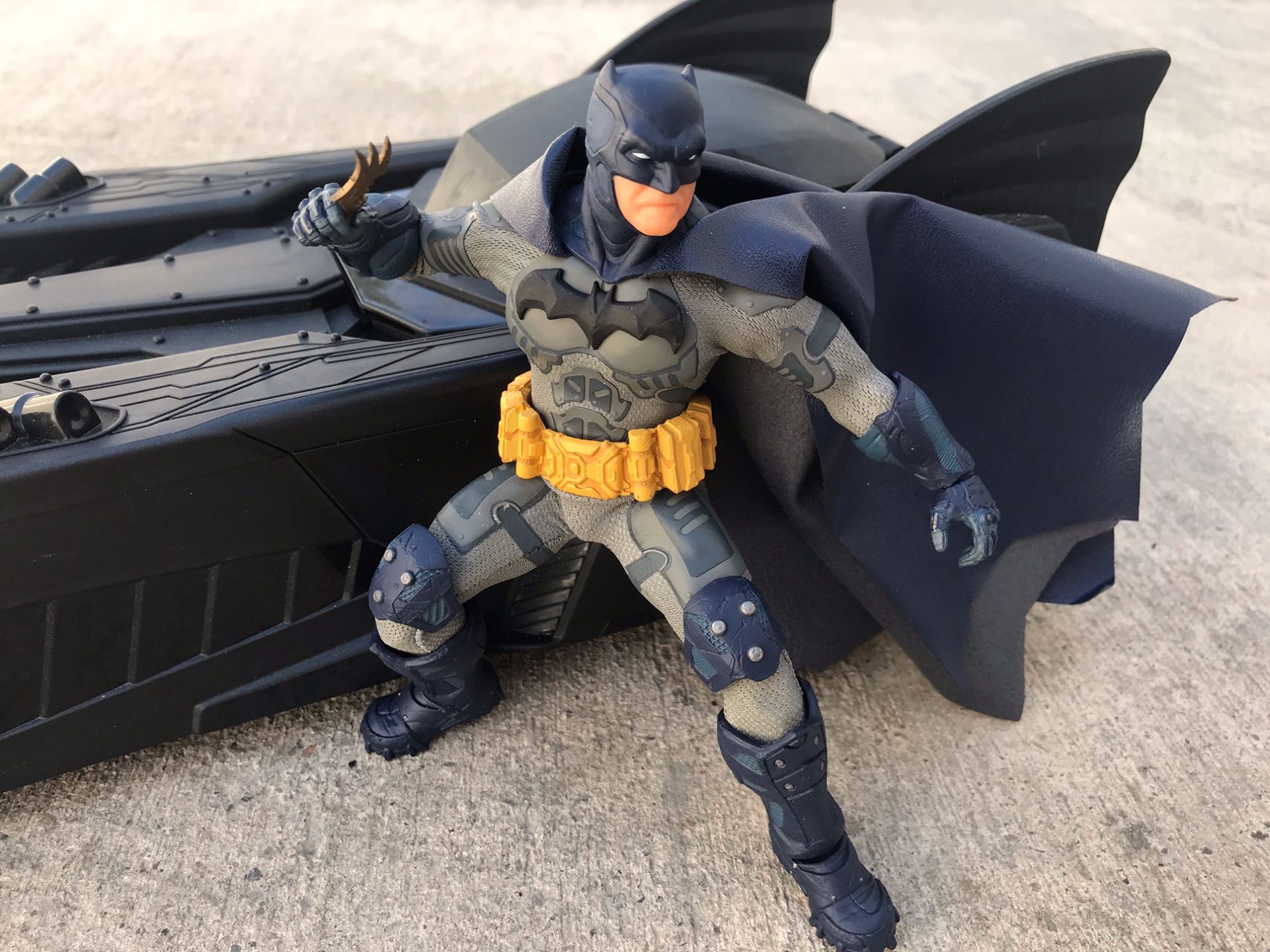 But the suit almost sneaks past you on first glance. Turns out, it is another unique uniform, this time in two-tone gray, and segmented armor plates. It feels like a step up in armor to his other versions, and I like how it is a little understated, but it kinda pops once you get closer.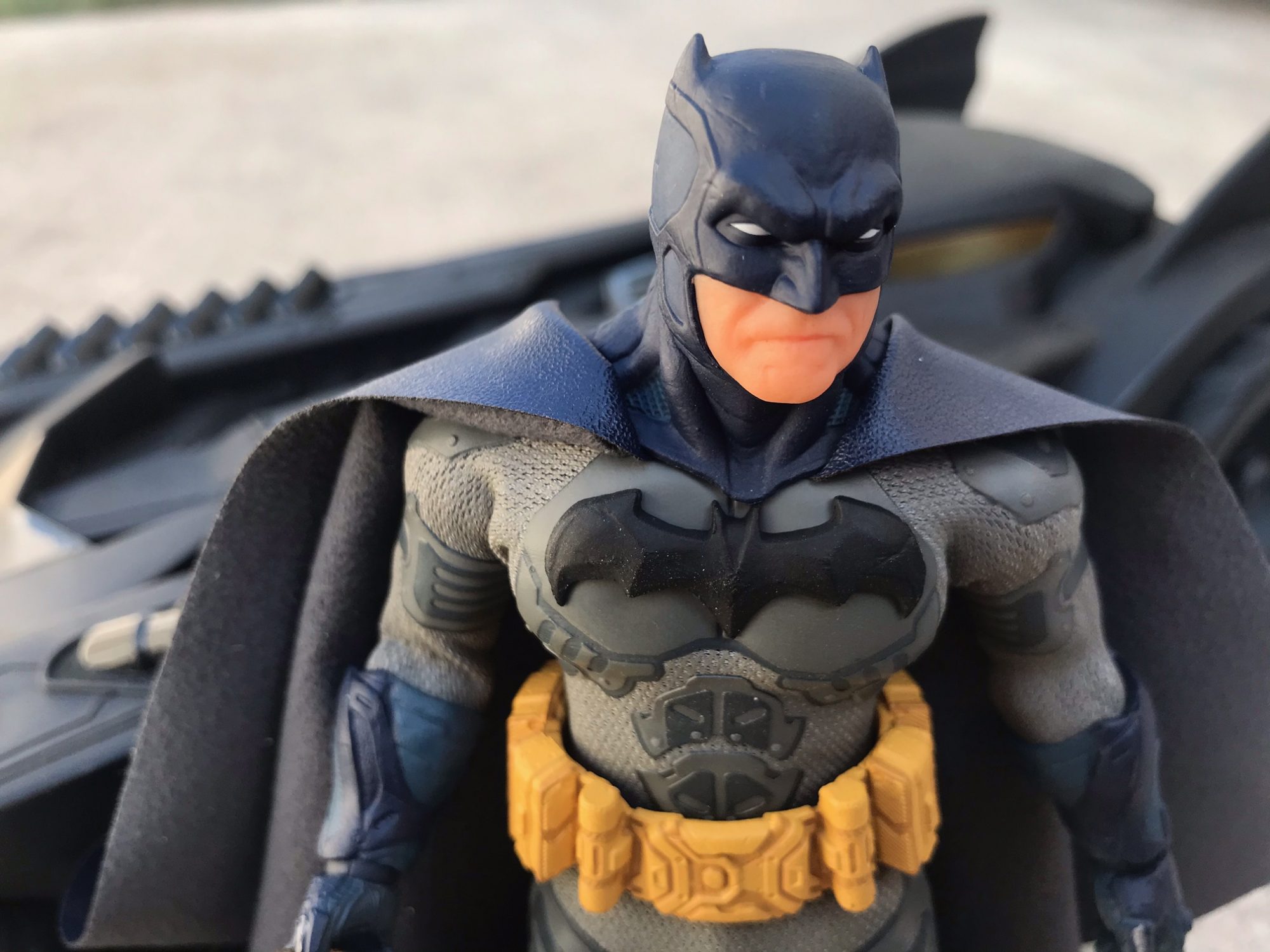 Again, the color palette is very Jim Lee to me, especially when you pair him with that Sovereign style black bat. But the show stealer here is the rich yellow oval, that matches the belt perfectly. And as good as they look here, they look stunning used like I mentioned on Shadow Knight. This further makes the case for a Supreme Knight add-on kit, no doubt.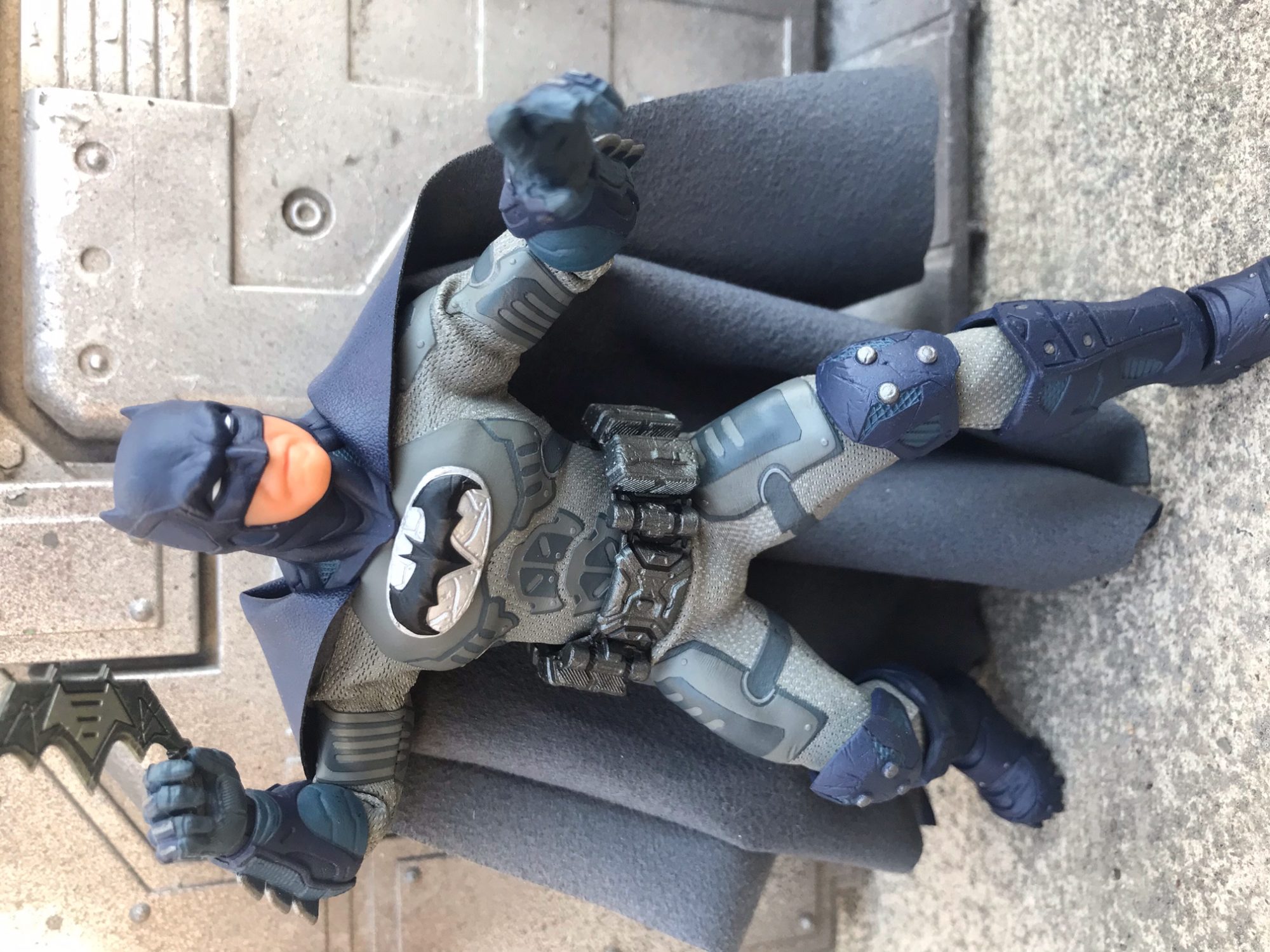 All four heads are here as well, meaning you can essentially make all four versions of this figure distinct combinations on a shelf, with varying ears and logos. And the added backward compatibility with the PX Sovereign is a great plus as well- obviously you can always do this with the black cape and cowls, but it's a nice touch for the blues.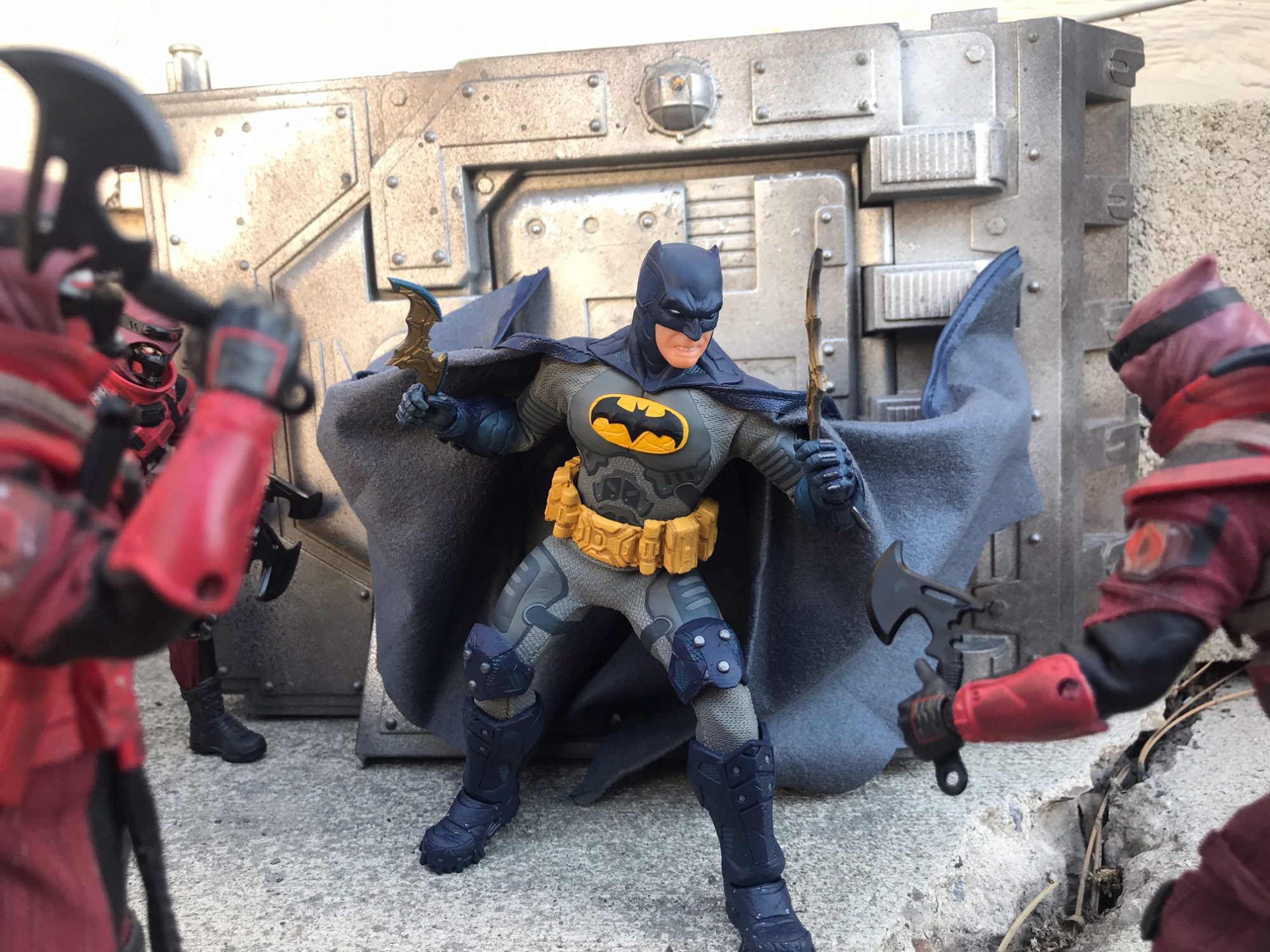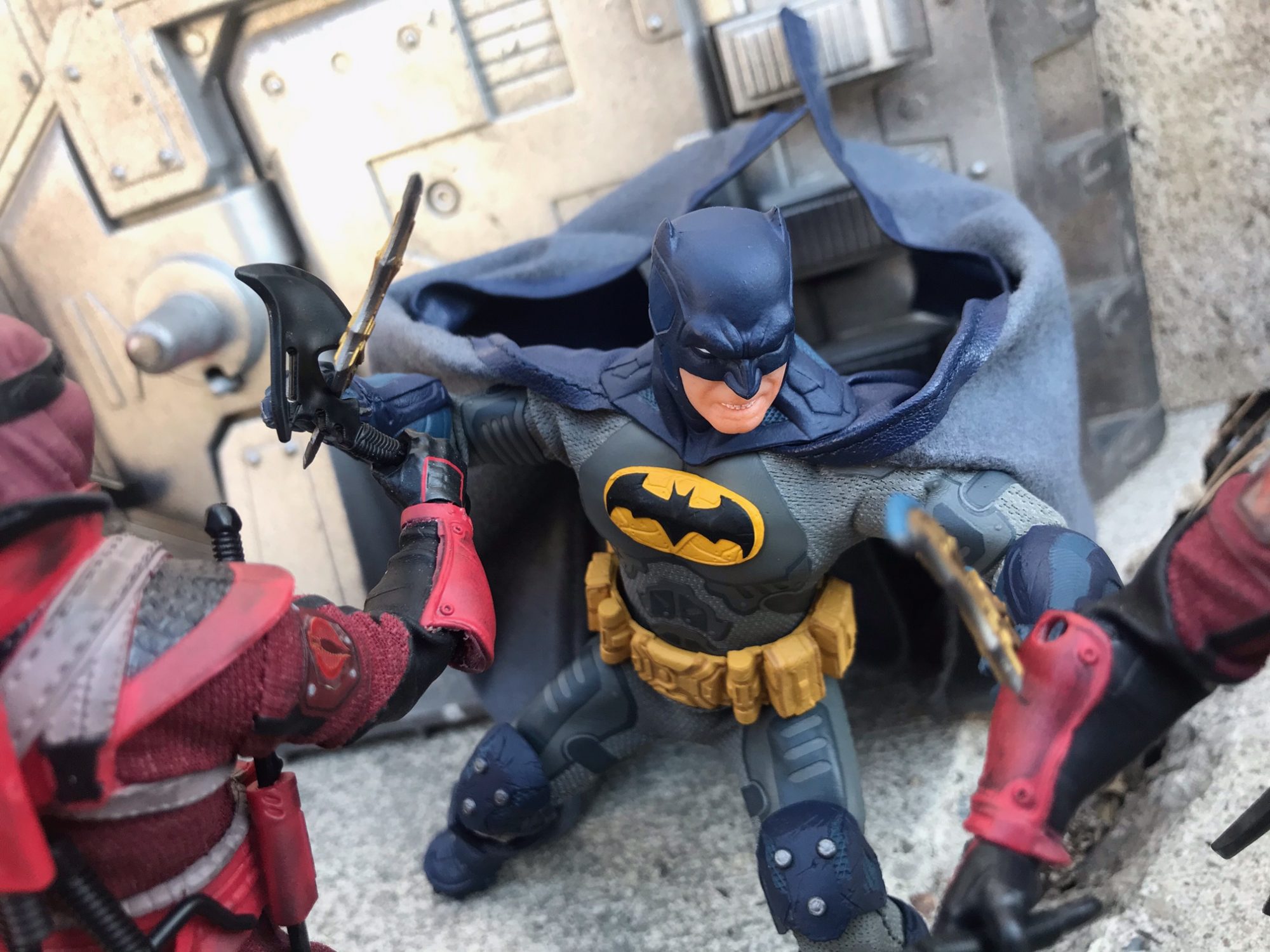 So with Darkest Dawn, that makes 4 Supreme Knight figures. That actiay ties with the first two figures, but it's unique in that each version is not just a change in color palette, but each has their own costume design specific to them. It's easy to just shortcut out of a value discussion, and say each one brings something different to the table. I think I'll do that.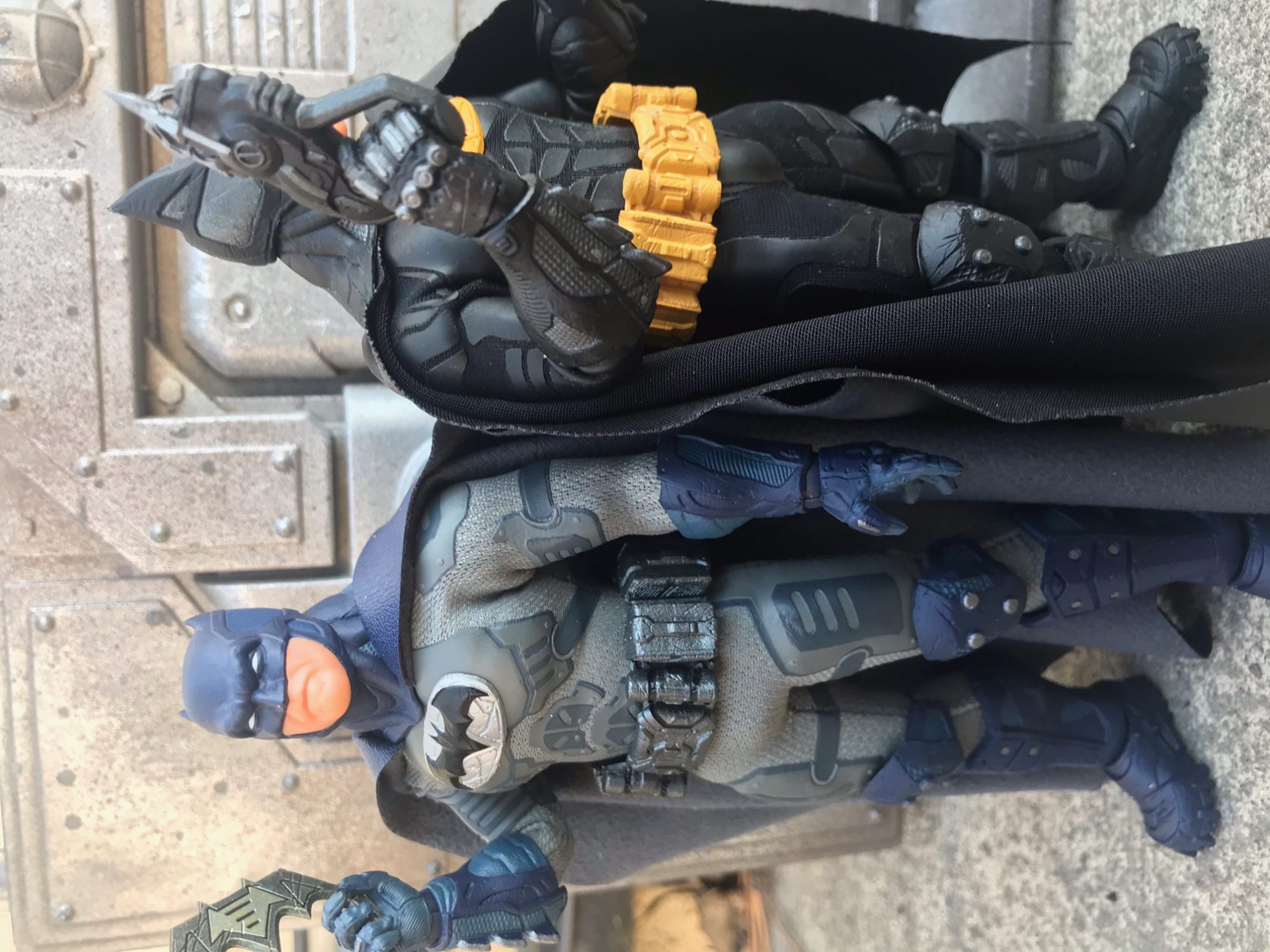 But, if I had to pick one out of the four, man. It would probably be Darkest Dawn. Even so, I would lament not having, say a black cape and cowl. And beyond the in-box customization options, being able to mix and match options between the four is a lot of fun. My favorite personal "variant" is combining Supreme Knight and Tactical parts.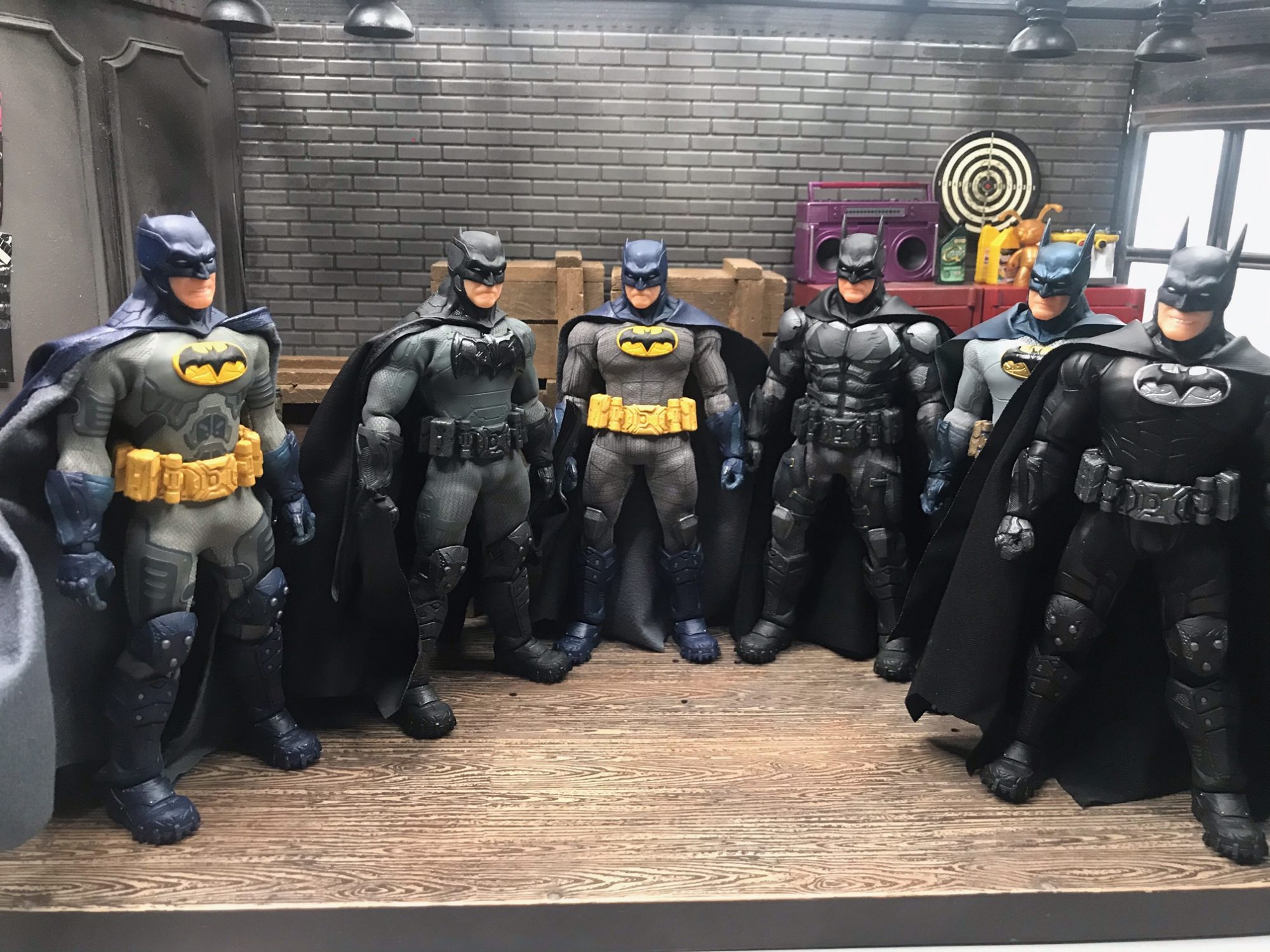 Without question, this "Knight" series has grown into just about the main focus of my collection. And with Supreme Knight, there is a sense of completion and accomplishment. It's a rare sensation in a hobby like this, but this figure makes it feel well-deserved. There will be more One:12 Batmen, to be sure, and that can only be made more enjoyable knowing you have a collection of "definitive" ones already in your collection.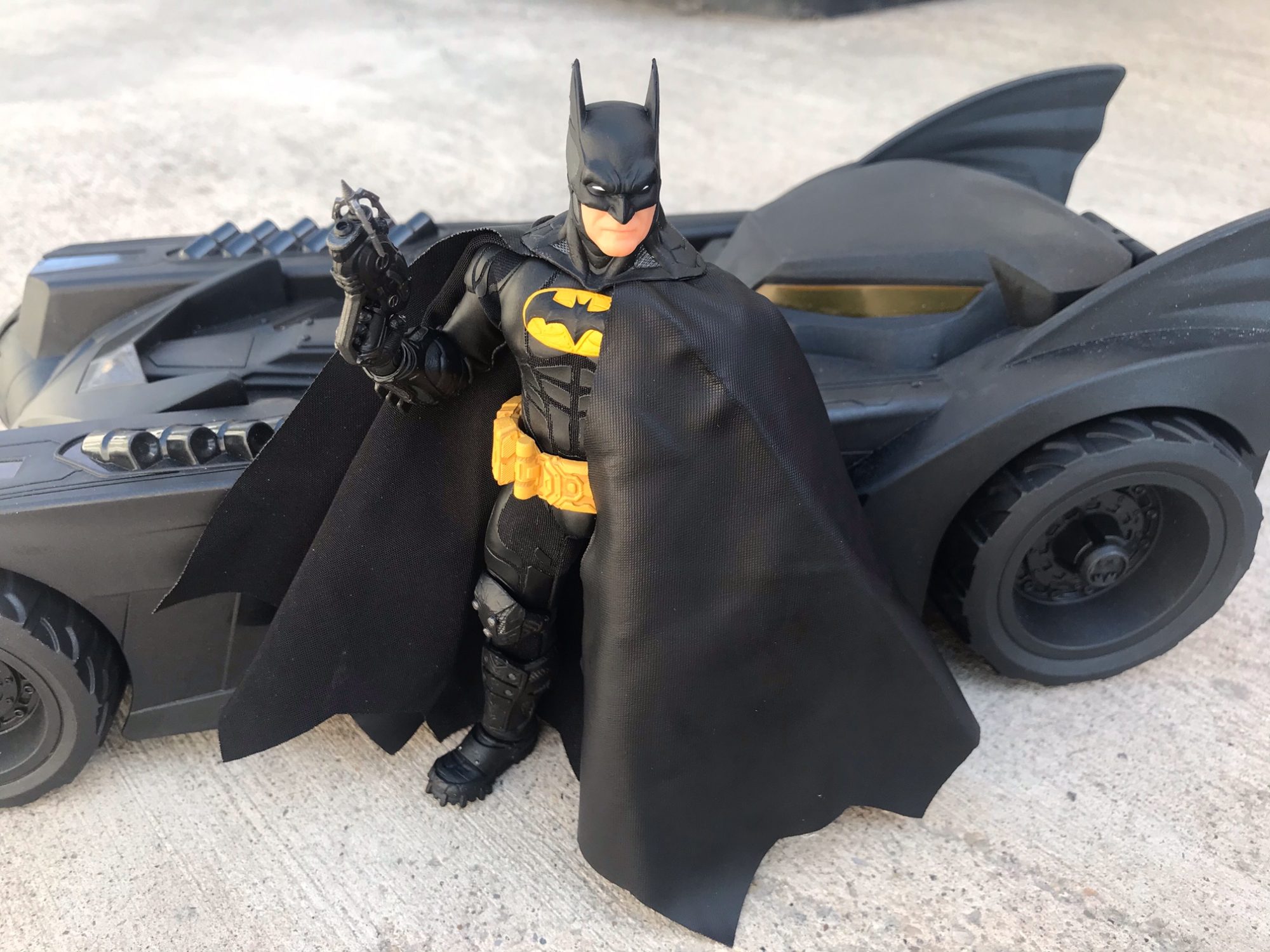 Thank you very much to Mezco Toyz, and thanks for reading.