Mattel's WWE Ultimate Edition line is going strong with no signs of slowing down!
Initially, Mattel went with a simple format of one current WWE superstar and one Legend character per series. Now as the line is growing in popularity, Mattel has shaken up the lineup somewhat with a greater emphasis on Legends.
Still, not every legend is created equal or worthy of the Ultimate Edition format. The line is at its best when ring gear like leather jackets can be incorporated into the sculpt or a figure is loaded with accessories. Some legends like The Rock and Stone Cold Steve Austin are too important to leave out of the line and with added articulation with butterfly joints starting next year this series
For Mattel there's an interesting dilemma now with some of the more likely candidates for Ultimate Edition inclusion. Most of the legends didn't stick to one gimmick for the bulk of their careers and changed their looks drastically in some cases.
Granted, some characters like Hulk Hogan, Macho Man Randy Savage and The Ultimate Warrior are likely to have multiple figures in this format I figured it'd be fun to select the most essential look for the following five characters' first and potentially only Ultimate Edition figure. Let me know which option you would choose.
The Undertaker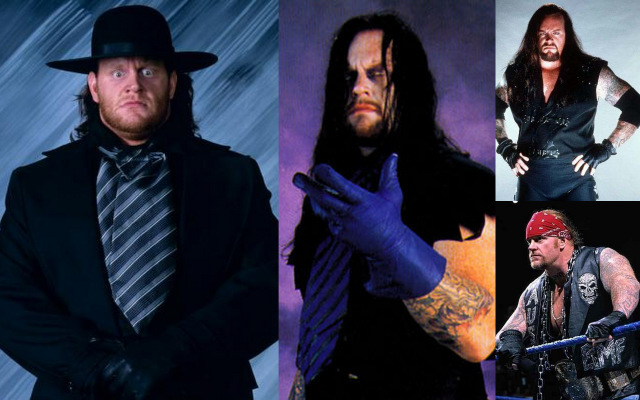 Taker has three big eras to choose from here with his early 1991-92 classic style. The Ultimate Edition format could possibly allow for swappable purple boots and gloves for his Phantom of WWF look along with the trenchcoat and various head sculpts.
Option 2 is the long awaited Attitude Era circa Wrestlemania 14 style. This is the one look a lot of collectors are still clamoring for and as we've seen with the UE Triple H and upcoming Hollywood Hogan, Mattel understands the value of releasing a highly demanded look in this format.
The final choice would be the American Bad A$$ version. Short and long-haired options would be ideal in this case.
Rowdy Roddy Piper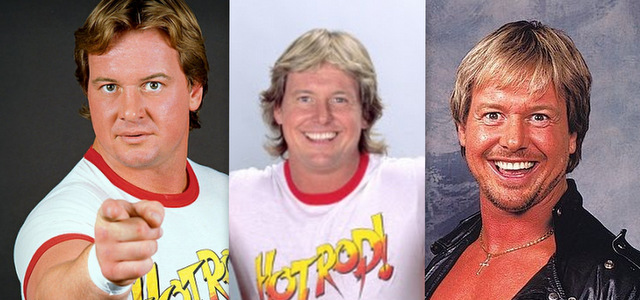 Hot Rod seems like a natural for this line. Honestly depending on how much Mattel wanted to invest in the head sculpt budget, we could get all of his major WWF eras in one shot since his actual ring attire didn't change up.
Re-use the two-pack head from the Wrestlemania 2 set. Sculpt a new 1991 era with the longer hair and then a crop, shorter haircut from his WCW/WWF final run. Throw in the cloth skirt and shirt with maybe a set of bagpipes and we'd truly have the Ultimate version of the real Rowdy One.
British Bulldog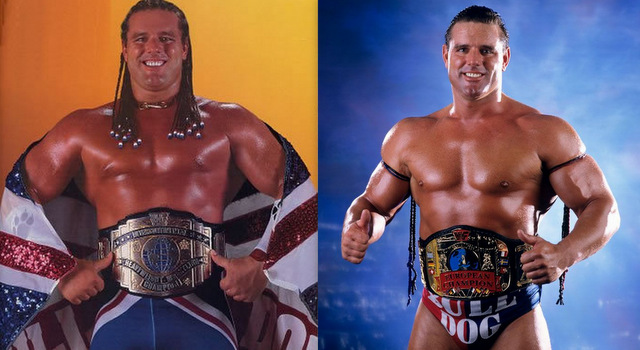 There's several options here, but two seem the most obvious: braided hair Summerslam 1992 style or 1997 Hart Foundation era. Both of these choices have already been done in Elite style making it a little trickier to determine the likely candidate, but for the sake of Bulldog's biggest moment the Summerslam version seems like the favorite.
Mick Foley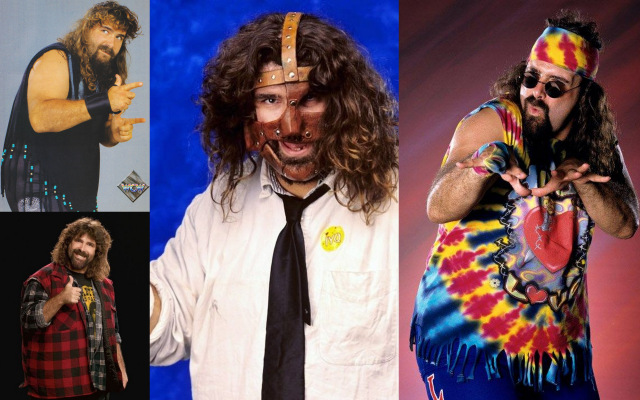 Foley offers some intriguing possibilities. There's Cactus Jack, Dude Love and Mankind.
The latter probably makes the most sense and Mattel could potentially make it work for multiple version of Mankind with the all brown outfit as the sculpted base figure and a cloth shirt for his banner 1999 year feuding with The Rock and The Corporation.
Sting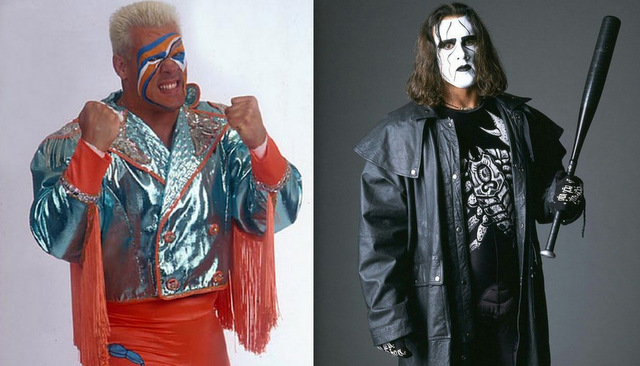 Butterfly joints would be a godsend for Sting figures since he could finally do his howl and slap on the Scorpion Deathlok even more convincingly. Sting's merchandise deal status may be in limbo right now, which caused his Legends Series 7 figure to get shelved, but if he's back with WWE he is a no-brainer choice for this format.
Sting has two major eras of his career that would make for a great choice for this format — his Surfer Sting look and his Crow Sting appearance.
Crow Sting would look good and Mattel could experiment with more washed out face paint looks in some creative ways. Sting's trench coat would also work well with swappable arms.
Maybe the more interesting choice however is Surfer Sting. Given the right tight choice, Mattel could utilize the trick from the Elite 71 Jeff Hardy figure and provide three Sting head sculpts with different face paint treatments. Add in one of Sting's more colorful ring robes and you've got the makings for one of the ultimate figures in the Ultimate Edition line.
Those are my choices. What do you want to see from this line?
Photo Credit: wwe.com