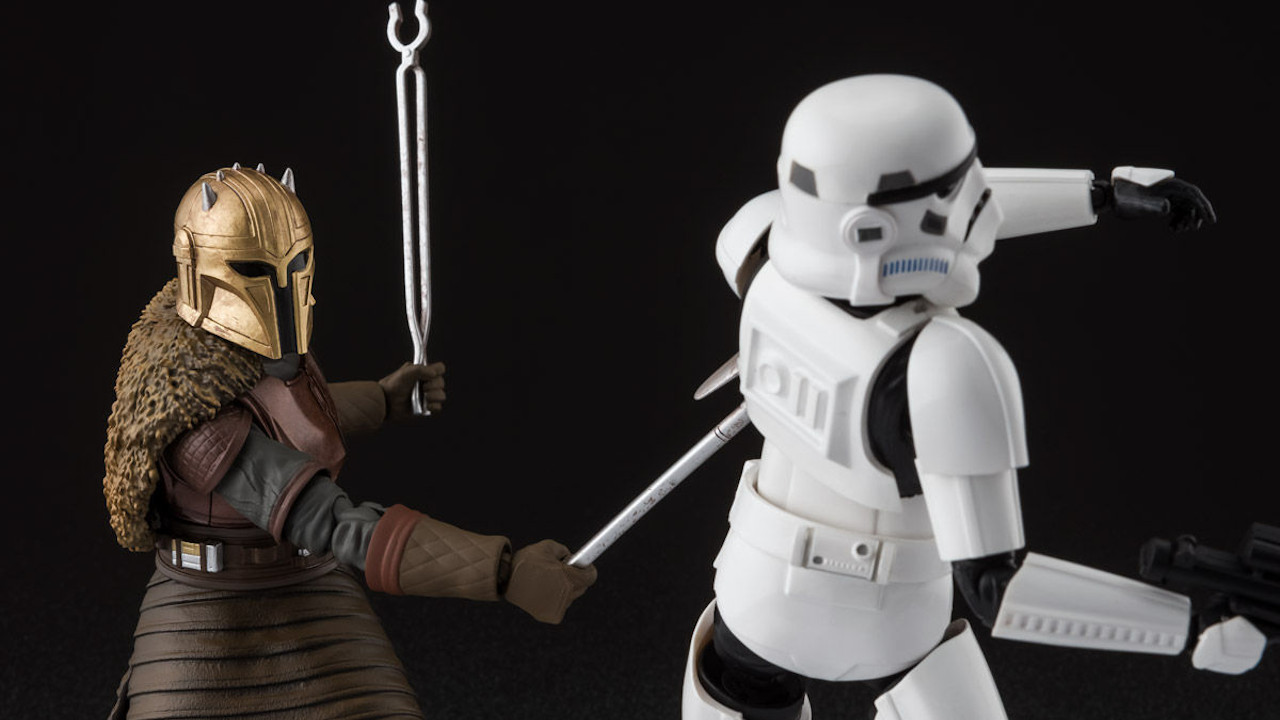 Well, how's that for timing?
Even though the Armorer goes up for pre-order at nearly the same time as the SHF Heavy Mandalorian, The Armorer gets announced a couple of days after Hasbro premieres and sells through their Pulse exclusive version. Plus, with this version, she's working on the shoulder pad while the Black Series forges the helmet. Coincidence? I THINK NOT!
Or maybe it is, who cares. More Mando toys is okay.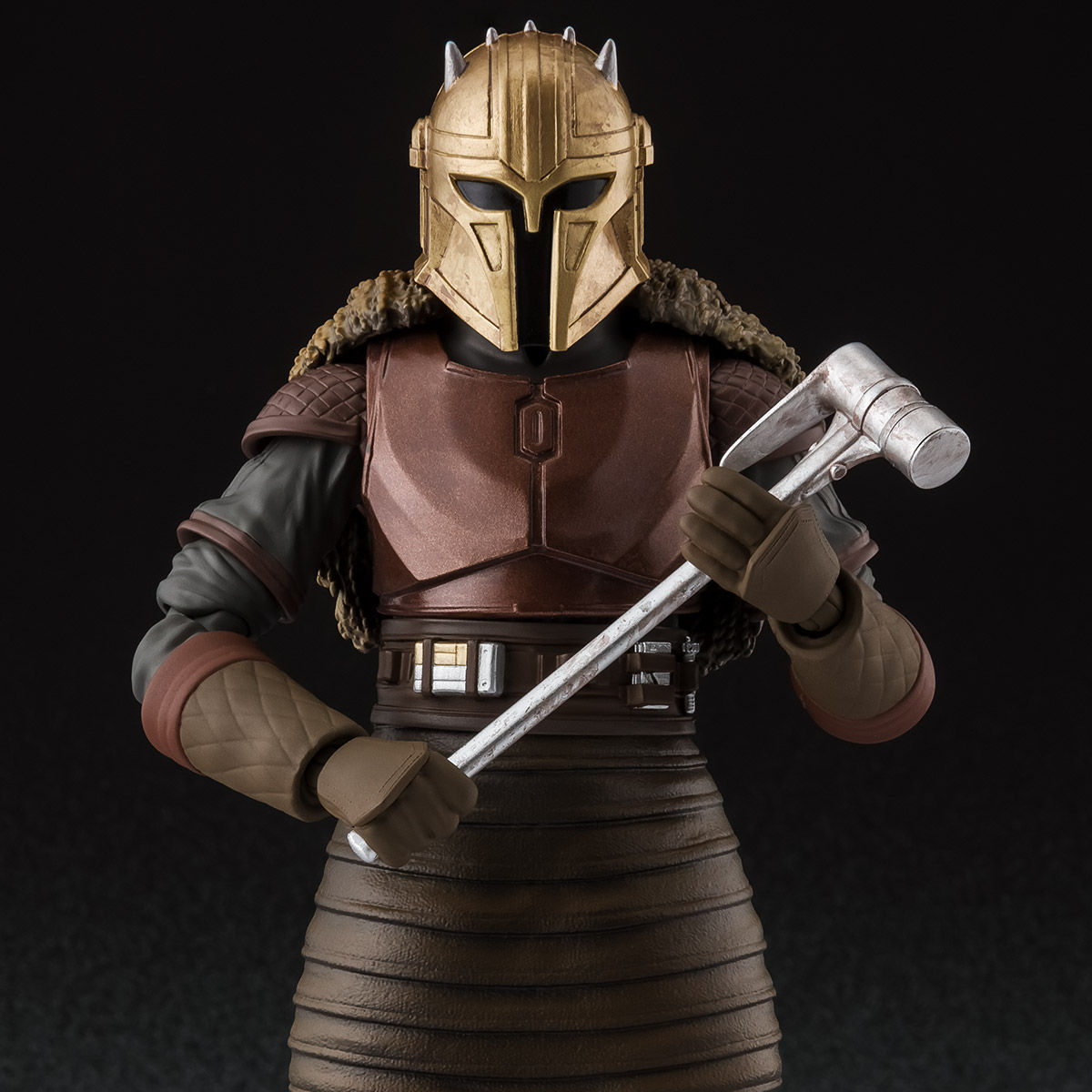 Just like the Heavy, the sculpt here is fantastic. Again, we're nearly a year out from Season 1, so it better be accurate at this point.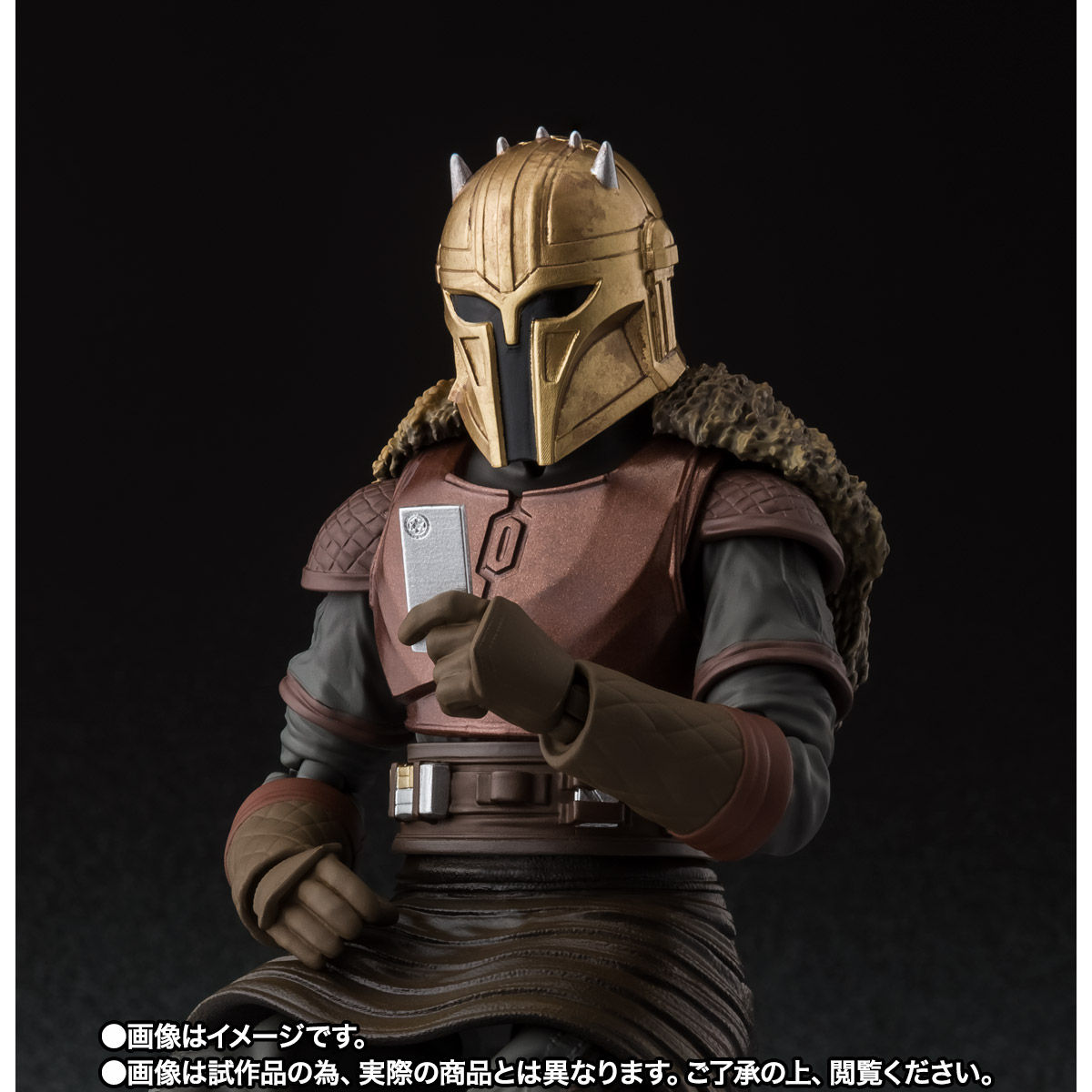 I was going to comment about articulation and how it's probably more than enough, but then why are they hiding the legs in this kneeling pic? Why not leave them in the shot and show off that ability? Are they hiding something?
Tell me your secrets, Tamashii Nations.
Otherwise, the only other shot that's not just standing there with a tool is this one with her ailing on a Stormtrooper.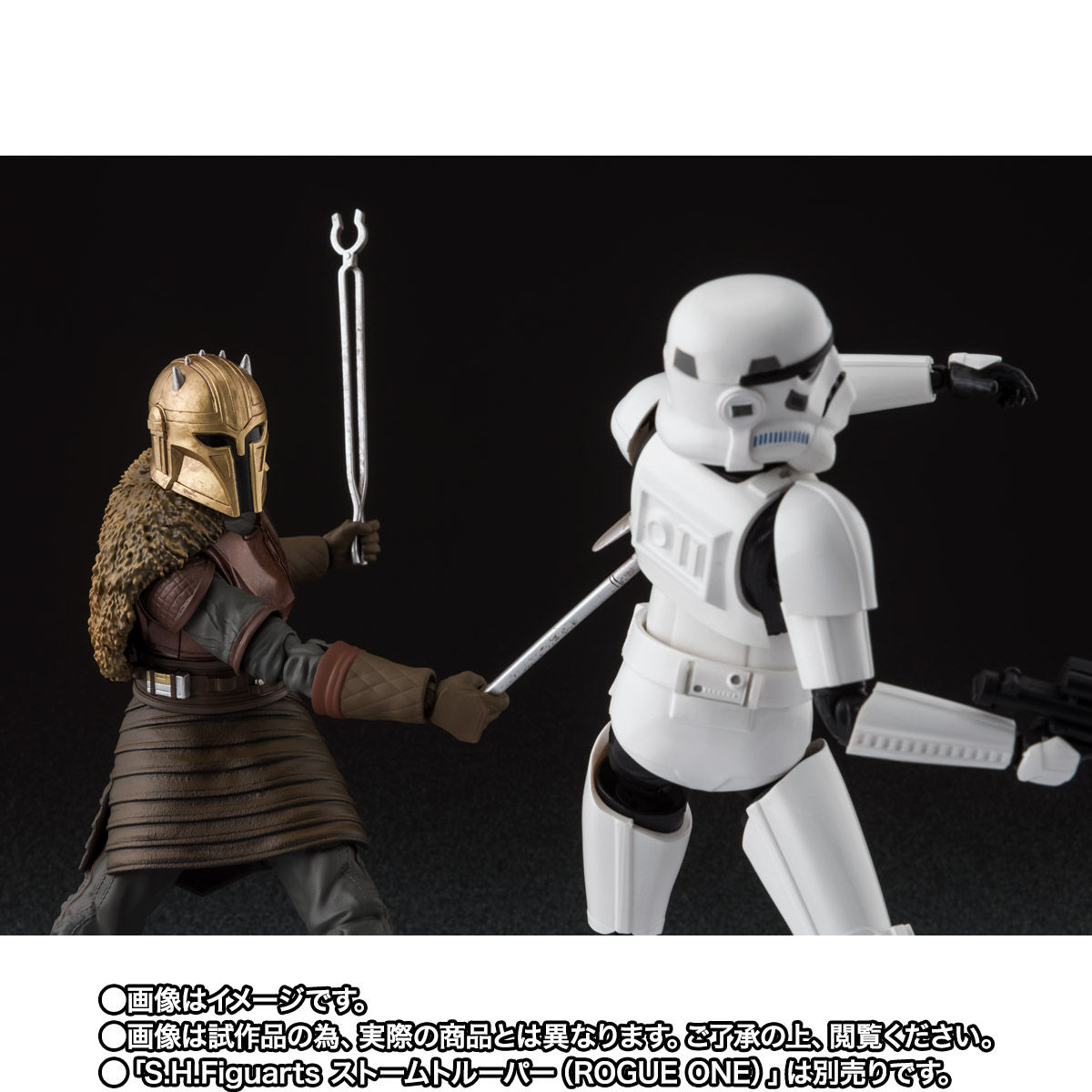 Oh, well, and giving Mando the power of flight, but that's just arms forward a bit.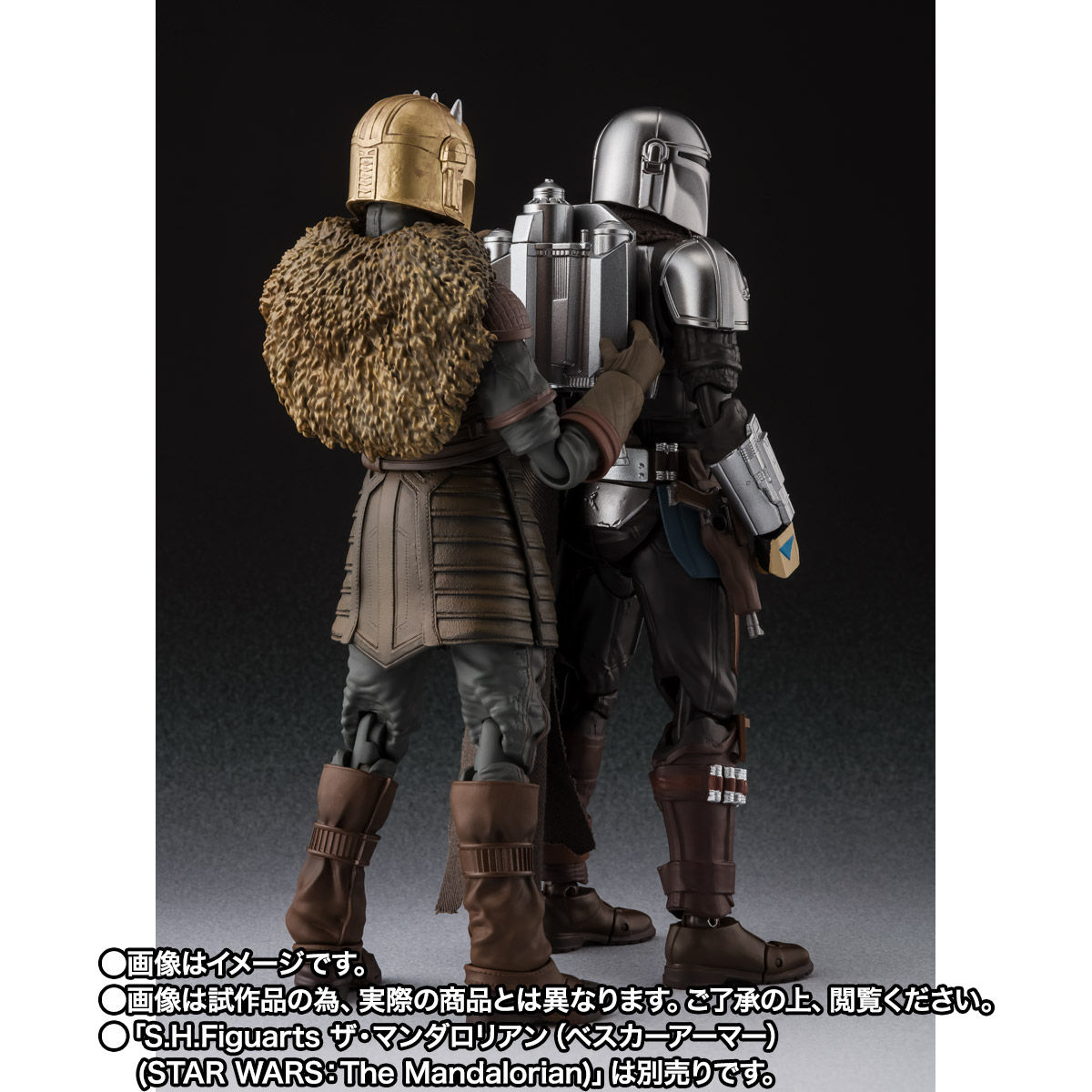 The paints and colors this time around are more accurate and layered than we we saw with the first Mandalorian. Toned down and earthy, with some shading to most of the appropriate parts. Except the gloves. That's an odd choice, those being the closest to hot metal and the forge and tools, but okay.
I mentioned the helmet and tool accessories, but there's also some Beskar ingots, both single and stack, along with two different versions of the carrier/case/safe/vault. Yay ice cream makers!
I joke but I'm liking this more and more. When I first saw the announcement and browsed the pics I thought "Naw, Black Series works for me" but it seems to be pretty spiffy. Except that it's a Soul Web exclusive. You'll have to go through a third party site, and some already have it for sale, but with shipping as it is at the moment it can be expensive and the wait long. About $75, releases in March 2021.