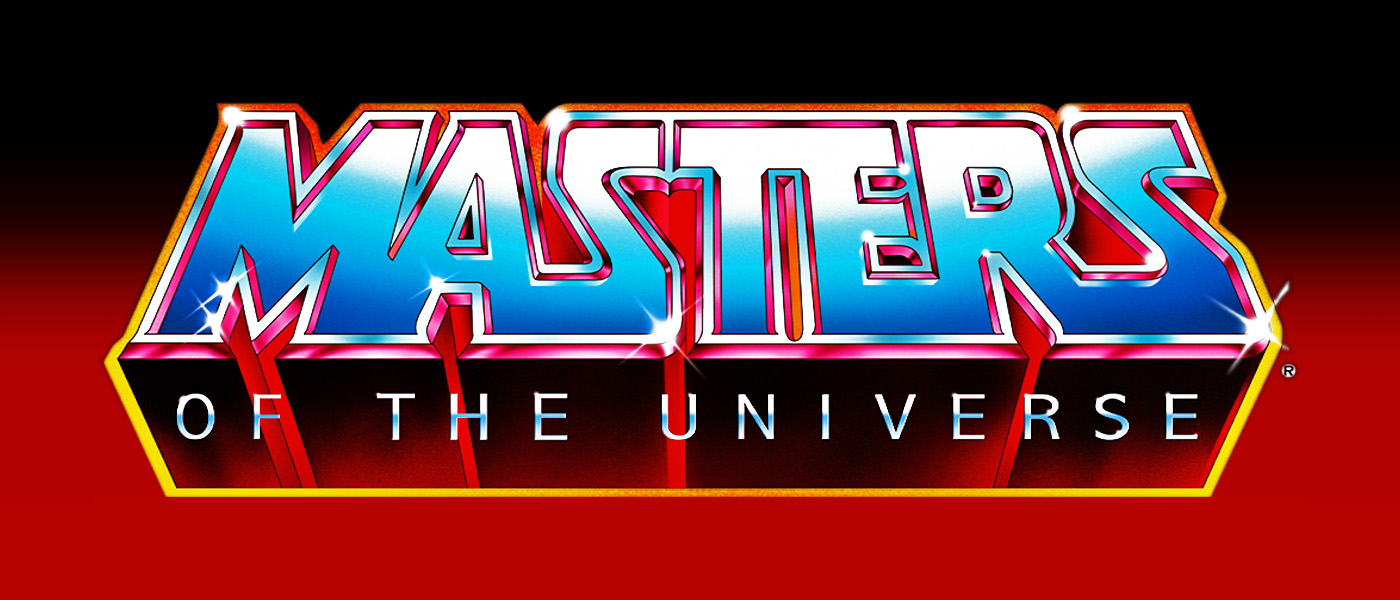 Mattel has kicked off the biggest retail release of Masters of the Universe (MOTU) toys in years with its new 5.5 inch "hyper retro" Masters of the Universe Origins action figures! I recently had a chance to interview Mattel's team, who have been hard at work to bring back our 80's childhood memories with this modernized take on the toyline that captured children's imaginations so long ago.
August 1st marked the beginning of Mattel's official release of the toys, which were first announced at San Diego Comic-Con in mid-July of last year. In the U.S. the figures are exclusive to Walmart in 2020, with plans to make the toys available at other retailers next year. The toys are being offered by a number of other retailers internationally, including Amazon.
"The goal of this line is appealing to parents who loved this brand as a kid and to pass along their passion to their children, the next generation of Masters fans," said Josh Graham, the line's brand manager.
For months Walmart trickled out some of the new figures via its website as a preview to generate interest and discussion about them. At the same time, Mattel was actively engaging collectors on social media, offering teaser photos, reveals and activities. Revealed characters that will appear in future waves of the line include Trap Jaw, Scare Glow, Orko and Man-E-Faces.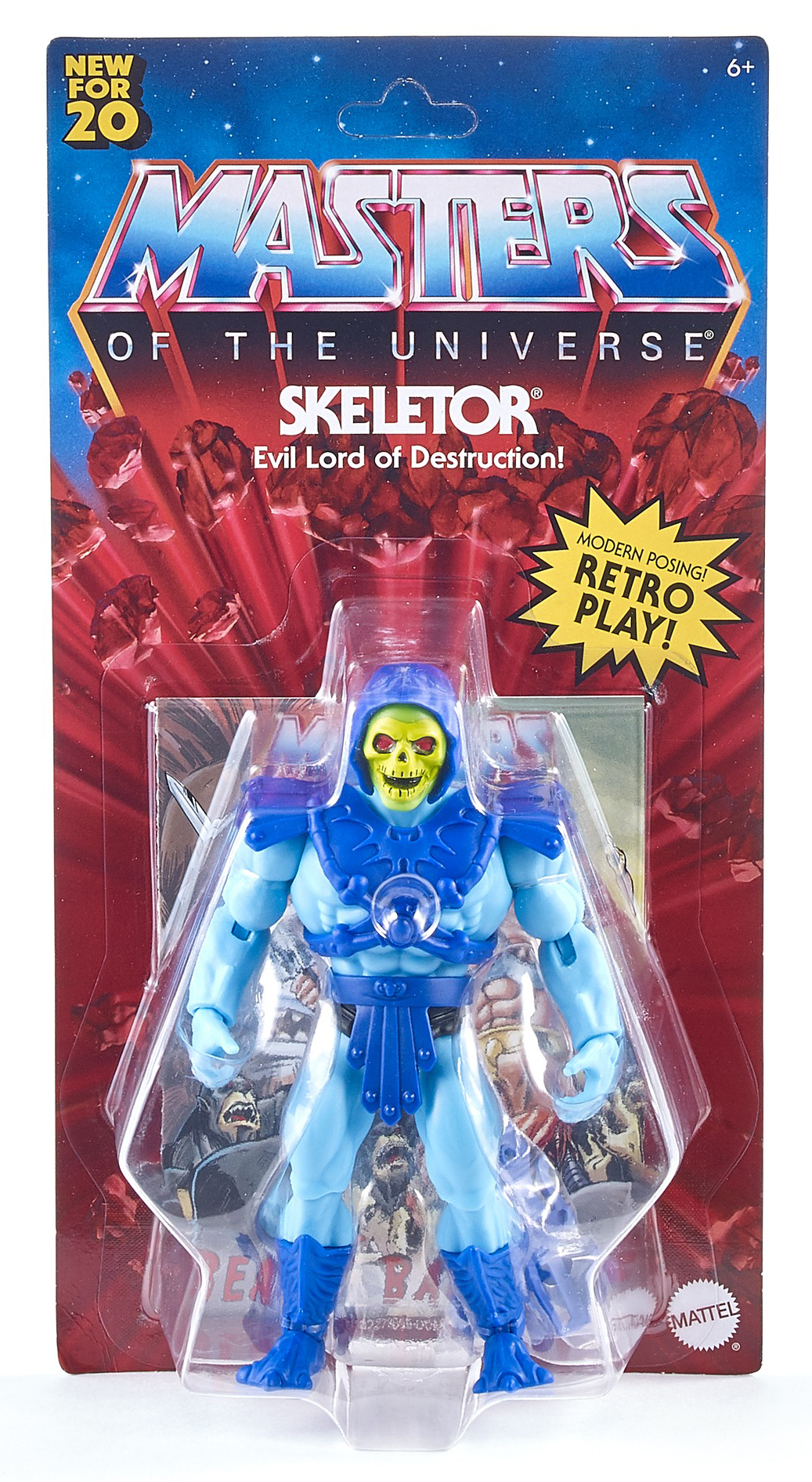 "Social media gives us a chance to create a conversation, share news and sneak peaks of product, and deliver funny moments from the Masters franchise," said Josh. "It's exciting to see the fan engagement and to hear about how passionate they are for Masters of the Universe."
Collectors across the country who had waited a year for the toys' retail release rushed to their local Walmart stores over Origins' debut weekend on Aug. 1st and 2nd in the hopes of finding the first wave of figures, which includes He-Man, Skeletor, Man-At-Arms, Teela, Beast Man, Evil-Lyn, Battle Cat and a Sky Sled set that includes Prince Adam.
Noel Gerig in Louisville, Kentucky was out shopping for himself and his three children.
"It was great seeing the Origins line at Walmart," said Noel. "It reminded me of seeing the original line in Sears, JC Penny or Toys "R" Us back in the 80's. My youngest son loves them. He likes that you can take them apart and swap the parts. I really like the articulation of the Origins figures."
Dan Baulch in Sheboygan, Wisconsin said he was with his daughter when he spotted the new toys at the store, and seeing them made him feel like a child again.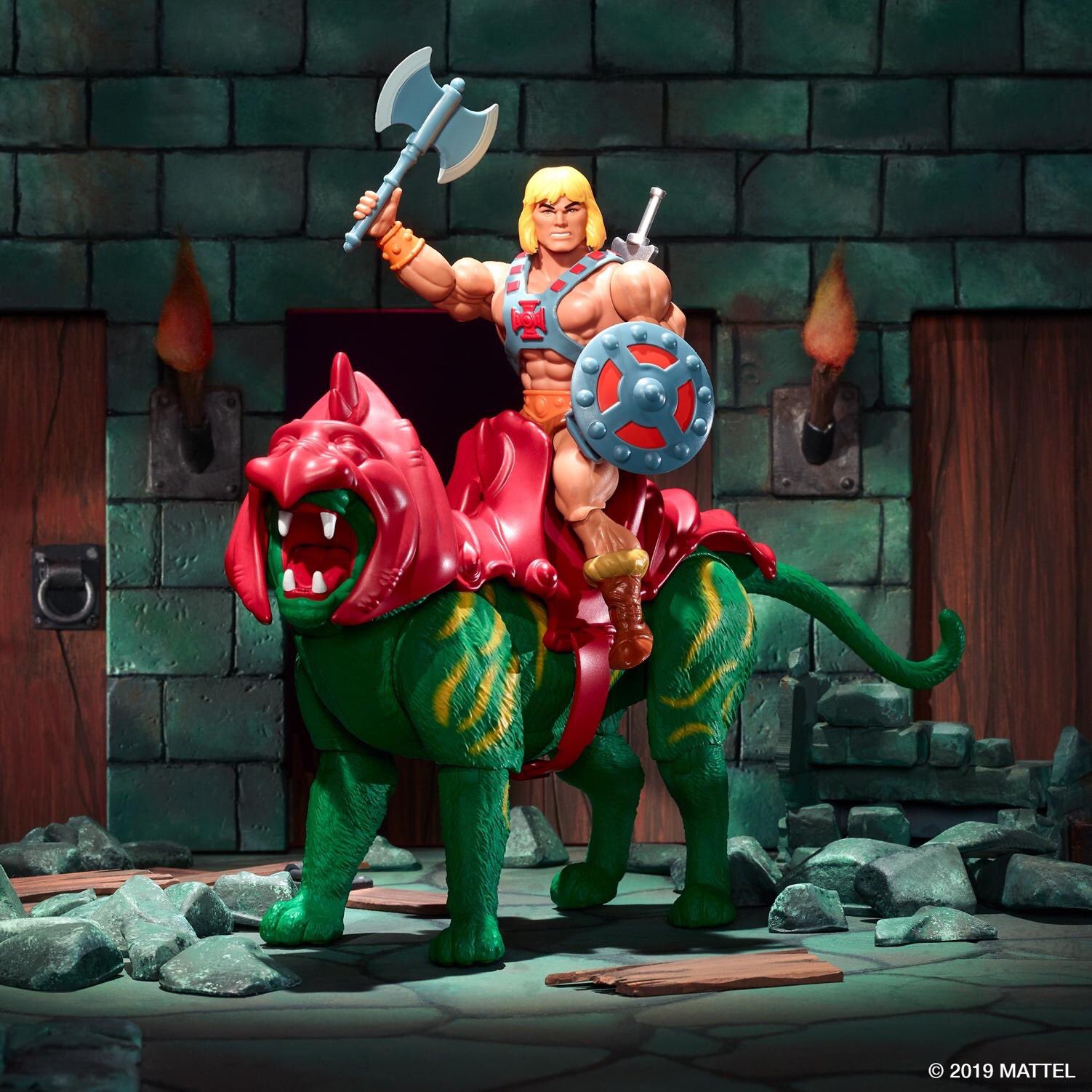 "To finally see MOTU items on the store shelves was a little surreal but extremely exciting," said Dan. "Having my daughter there with me was the icing on the cake. Getting to share the experience of collecting and playing with the new line with her has been a real joy. Her imagination is awe inspiring, and her fresh perspective allows me to see these characters in a whole new light."
The new toys are designed with fans of the vintage Masters figures in mind, said Josh. They were sculpted in-house and by Four Horsemen ToyDesign, closely resembling their vintage predecessors with brighter colors and mostly minor variations to their heads and accessories. For example, Man-At-Arms now sports a mustache as he did in the 80's Filmation cartoon series, while Prince Adam's vest is colored pink to better match his own appearance in the show.
The figures are highly posable, with articulation at the neck (ball joint), waist (swivels), shoulders (swivels and bends), elbows (swivels and bends), wrists (swivels and bends), thighs (ball-like hinge joints), knees (swivels and bends), ankles (rocker joints), and at the top of the boots (swivels).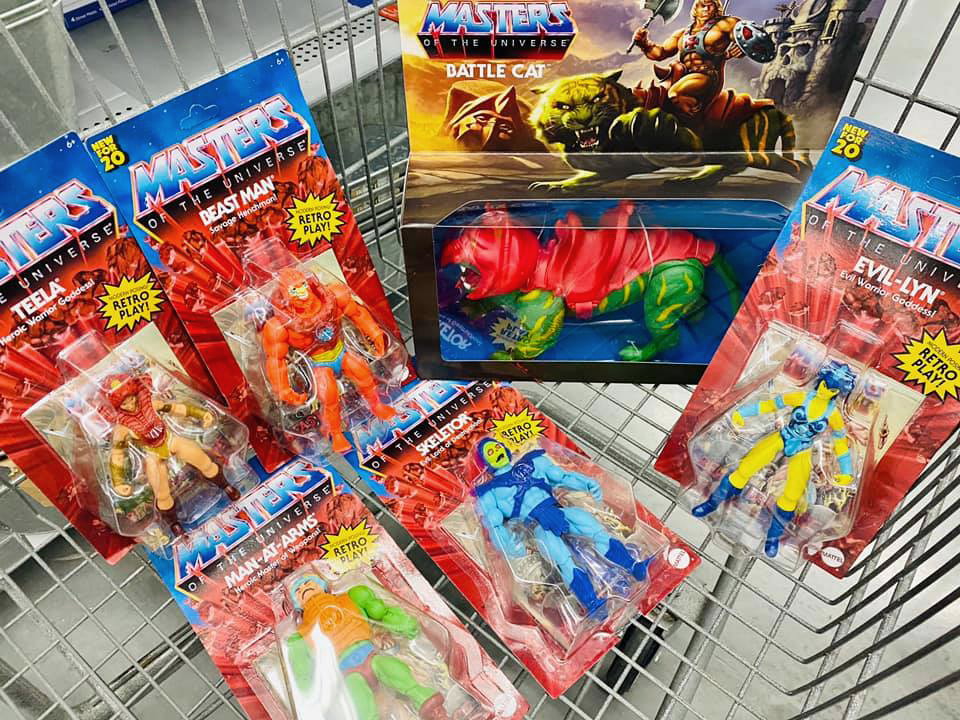 Each Origins figure is designed to be disassembled, letting you easily swap the parts between two or more figures. This includes their head, torso, arms, hands, waist and legs, and boots. Many of the same molds are shared between these toys and Mattel's popular Masters of the WWE Universe line, giving you more parts that you can swap around to create your own custom characters. Even the line's first vehicle, Sky Sled, was designed with customization in mind, letting you swap its head and side panels for more display options. There is quite a bit of compatibility with the MOTU Classics line as well since many of the molds from that 7-inch scale adult collector line were repurposed for these new Origins and WWE lines.
Who are some of the people behind MOTU's big return to retail?
This is the third, and by far his favorite, brand that Josh has worked on at Mattel. He helps coordinate the various teams working on the development and distribution of the line. For him, growing up it was the iconic voices of the Filmation cartoon, and the show's cheesy sign-offs, that gave him a love for the characters. Coming to Mattel, he recognized how important and cherished these toys are to the fans supporting them.
"There's almost a certain reverence that this brand conveys whenever it's mentioned, particularly amongst the folks at Mattel, that is just so special and different from everything else," said Josh. "I think it makes for a very unique and fun community, and I'm honored to be a small part of that experience for so many. Everyone included in the making of these figures pours their hearts into this line, and we're excited to be on the journey with you to see where MOTU can go!"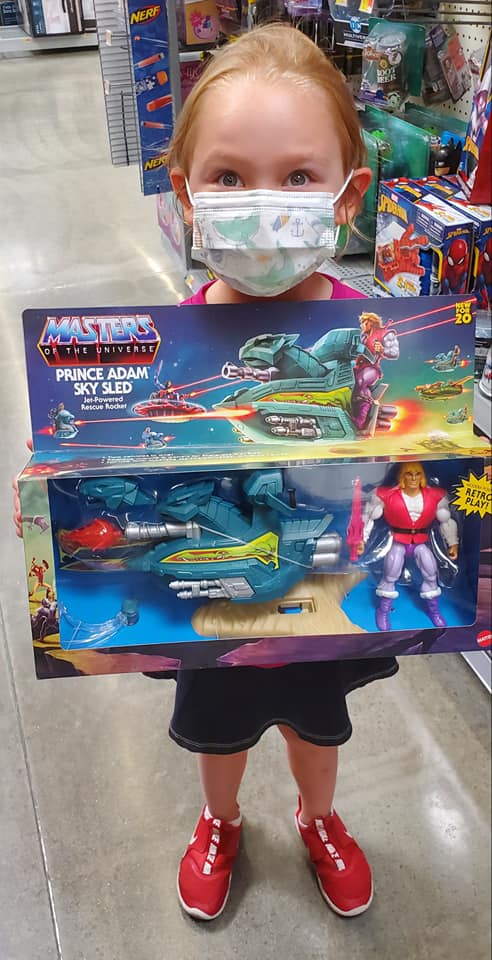 This is the third major MOTU release at retail that Product Design Manager Ruben Martinez has worked on, having been a part of the MOTU Classics line and Mattel's 2000 toyline. Ruben said he's excited to be working on the Masters brand again.
"It's an awesome responsibility," he said. "It's great to be working with a team of amazing designers as well as packaging and development partners."
Not surprisingly, Masters of the Universe was one of Ruben's favorite toy lines as a child, and still is.
"I played with my MOTU toys till there were only pieces of them left to play with," he said. "My fondest memory is asking both of my grandmothers for a Mer-Man figure one Christmas. When Christmas Day came, I went home with two Mer-Man figures. What a day."
Like the 80's Masters toys, each regular Origins figure is packaged with a mini comic introducing new fans of the characters to the world of Eternia, where He-Man and his allies defend Castle Grayskull from Skeletor and his evil minions. A new story is included with each wave of figures, spotlighting the characters in that wave. Brand Lead Copywriter Robert Rudman has been tasked with bringing these stories to life, in the books' pages and on the toys' packaging, in collaboration with other team members.
"The first comic establishes the universal truths of the world and characters of MOTU," said Robert. "We wanted to make it a nostalgic reminder of everything we love about Masters, but also open the door for new fans to come join in on the adventure. You can expect future comics to build upon that world while also paying tribute to the original content."
The work he's performing on the Origins line is a lifelong dream, he said. Like many of us, he grew up with He-Man, watching the cartoon, playing with the toys, and reading the comic books. It left a big impression on him.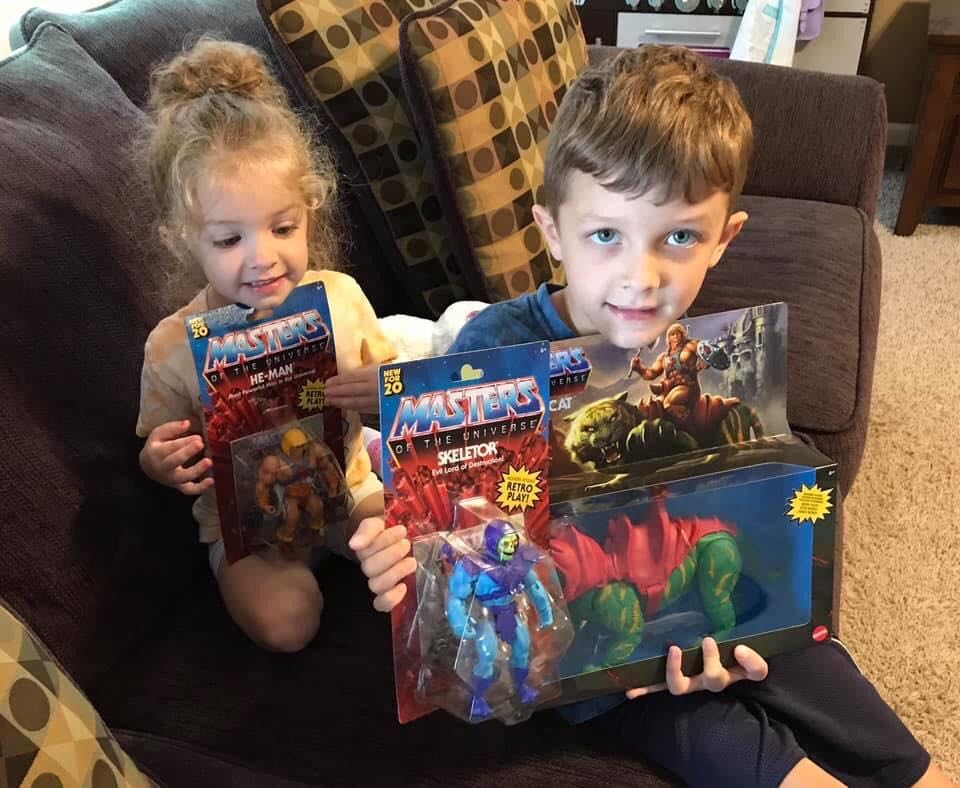 "It nurtured my love of fantasy, and my love of storytelling," said Robert. "There's a lot of innocence and strength to Masters, the idea that like Adam, we can all have a hero inside us. And there's a timelessness to Masters as well, with characters so unique they are forever engraved in the pop culture landscape."
Robert can still remember receiving Castle Grayskull for his birthday as a child.
"The box was huge," he said. "I nearly jumped out of my skin when I saw what it was. I was beyond excited. Castle Grayskull was I think the perfect playset; I used it as a base not only for my Masters, but for all my toys. It had everything, and felt mysterious and full of secrets."
Like the toys and comics, the design of the toys' packaging pays homage to the vintage toyline. Artists Axel Giménez and Francisco Etchart teamed up to produce the box art, including the stunning pieces atop the packaging for Battle Cat and Sky Sled. The tone and manor of the line's artwork and packaging was established by Key Lead Packaging Designer Roy Juarez, another long-time Masters fan.
"I love that I get to share part of my childhood with my daughter!" said Roy. "I grew up watching the cartoon, playing with the toys and now I get to do that again with her. We're looking forward to building our Origins collection."
As collectors hunt online and in the stores for the first wave of figures, they are also eagerly awaiting the estimated November to December shipment of the Origins Lords of Power 5-pack and Origins She-Ra figure that were made available as exclusives to the Power-Con convention that's held annually for He-Man and She-Ra fans.
This year Power-Con is being offered as a free online event Aug. 8th and 9th. Attendees will enjoy a "Grayskull Treasure Room" you can explore to find images of and videos about upcoming Masters of the Universe offerings, along with some teasers and new reveals. There will also be several panels each day, giving you an intimate look at what's coming for He-Man and the Masters! In addition, each panel will feature a Q&A session at the end for fans. During the show Mattel plans to announce the winner of a fan vote conducted in July on social media to determine whether a Multiverse comic book styled Keldor variant figure or a vintage mini comic styled Tri-Klops figure will be offered in the line. More details about this year's event are available at https://thepower-con.com/.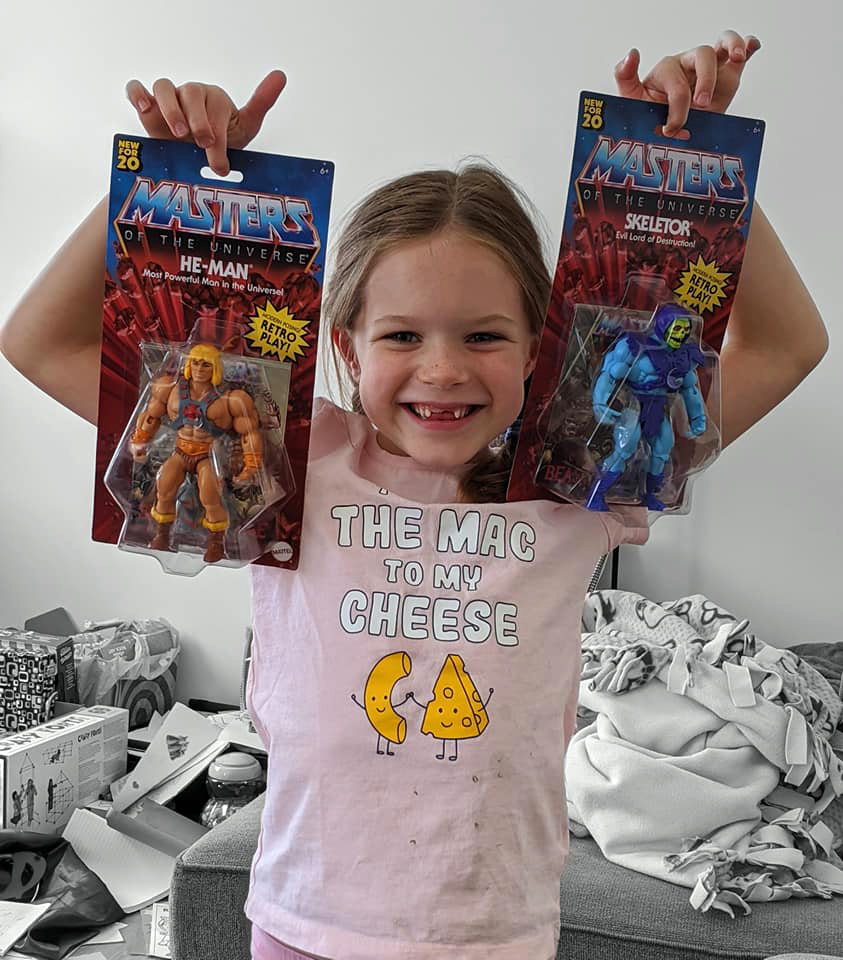 "We always look forward to the opportunity to work with Val Staples and the rest of the Power-Con family," said Josh. "It gives us the chance to really speak with our biggest fans about what they love and want to see in the future. Stay tuned to see what we have in store!"
Now, you can also know the MOTU characters that mean the most to the team behind the Masters of the Universe Origins line!
Who are Mattel's Favorite Masters of the Universe Characters?
Josh Graham – Brand Manager: "I always felt like Skeletor got a bad rap. He oozes charisma and has so many emotional layers, can't a guy conquer the universe already? I just want him to be happy."
Robert Rudman – Brand Lead Copywriter: "He-Man and Skeletor, of course. You can't have one without the other. There are certain adversaries that cannot exist without each other, and they are one of them. From a figure hunting standpoint, I always felt most excited finding Beast Man. From a figure play perspective, I always loved Man-E-Faces, Ram Man, and Kobra Khan. It's one of the things to love about Masters…there's something for everyone."
Roy Juarez – Key Lead Packaging Designer: "Man-E-Faces (AKA: Manuel Caritas). I have always identified with each personality from each face. His 'monster' face represents my love for horror movies, his 'robot' face represents my love for Sci-Fi movies and his 'human' face represents my artistic side. In the case of Man-E-Faces, he was a theatre actor. In my case, I loved drawing as a kid, as a teenager I played guitar in a goth band and now as an adult I'm a graphic designer. Creativity has always been part of my life."
Ruben Martinez – Product Design Manager: "Mer-Man, Trapjaw, Beast-Man, Clawful, Webstor, all the bad guys."
*This article was contributed by guest author David Clark
Owner of Adultcollector.org, a network of Facebook pages and groups celebrating everything we love about He-Man and She-Ra, including the 10,000 member Masters of the Universe Origins Fans group at Facebook.com/groups/motuorigins/.