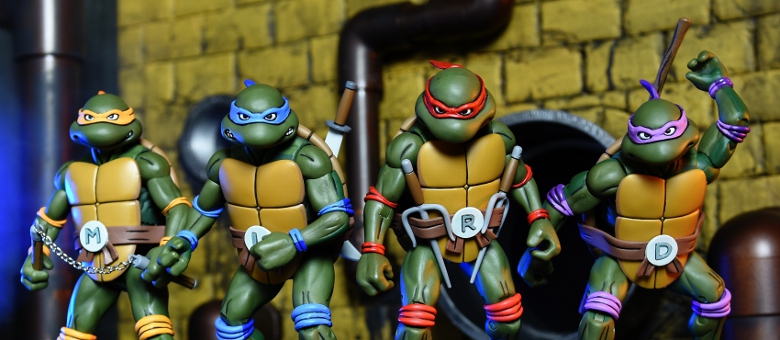 NECA has been absolutely killing it with Ninja Turtles products lately and this SDCC exclusive is no different. Check out some pics and details about NECA's upcoming Ninja Turtles Exclusive set!
This amazing set of eight cartoon-themed figures comes packaged in a beautifully illustrated, SDCC themed carrying case!
The set will retail for $200.00 and comes packed with cartoon relevant accessories. The best news is that the set will also be available for pre-order for non-attendees at https://thenecastore.com in June! Be sure to follow NECA online on Twitter and Facebook for more details in the coming weeks.
Check out more photos of these radical dudes below:
*Thanks to they great team at NECA for putting this together, it is going to be truly amazing!