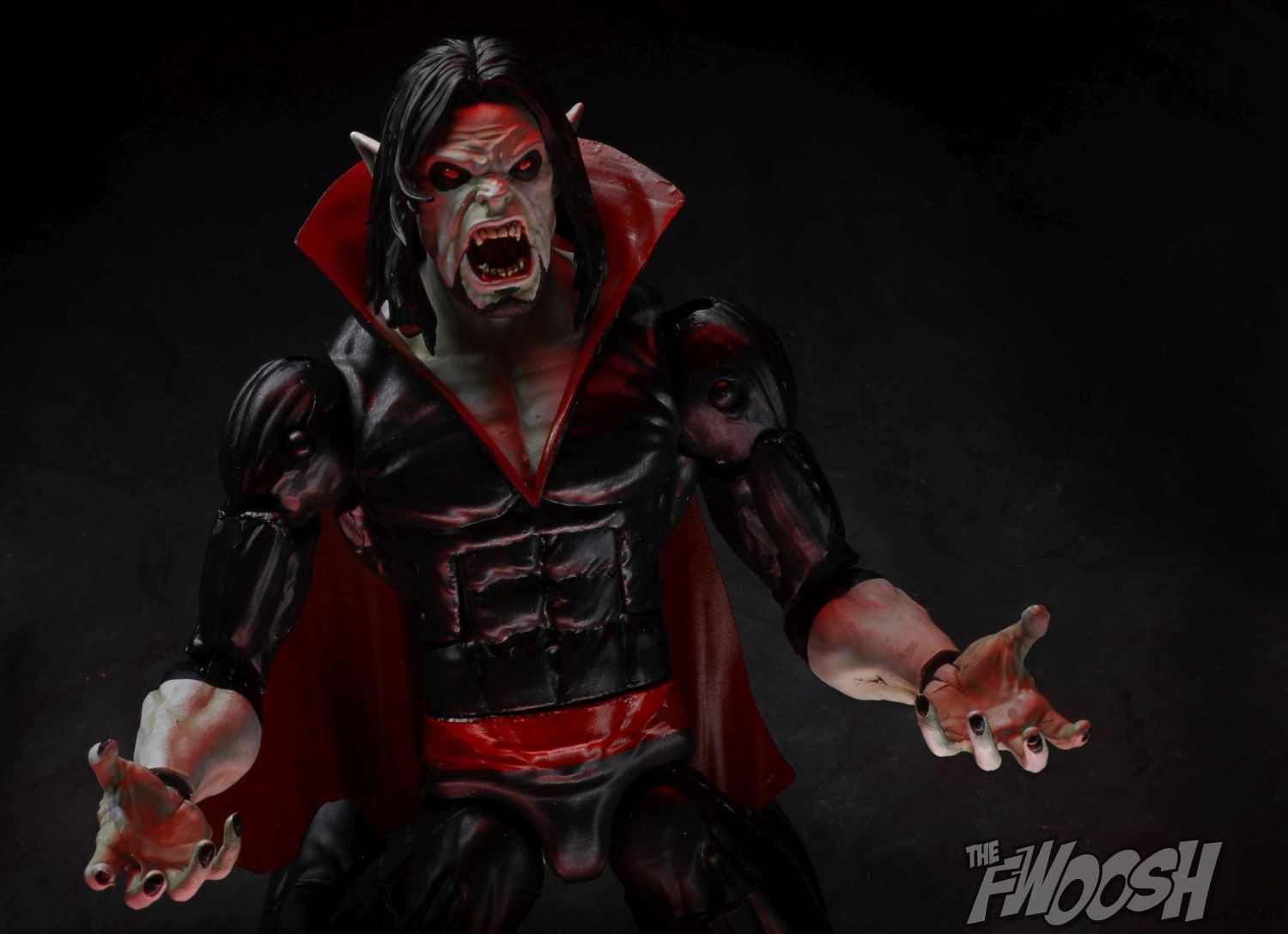 Excitement is building for Hasbro's upcoming Marvel Legends Infinite Series figures.
With Spider-Man and Captain America each headlining an assortment, collectors will have their pick of classic Marvel heroes and villains to add to their shelves. To help prep for this, each week I'm going to focus on one of the upcoming characters. I'll talk about their origins, powers, and relationships, as well as take a look at any of their previous plastic incarnations. To start things off, we're going to check out Marvel Comic's first vampire, the long-suffering Dr. Michael Morbius.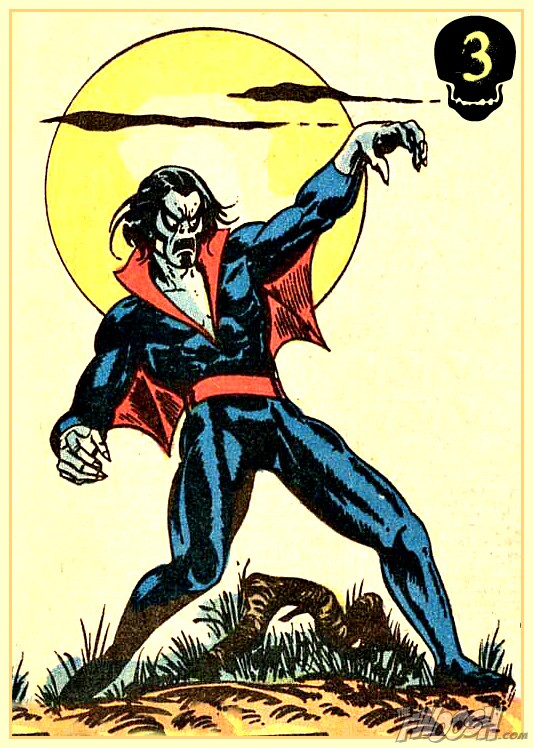 Morbius first appeared in the pages of Amazing Spider-Man #101. A Nobel Prize-winning biochemist, Morbius sought to cure himself of a rare blood disorder, but instead mutated into Marvel Comic's first non-supernatural vampire. His experimental treatments gave the now-deranged scientist increased strength, stamina, and flight, as well as a tawny nose and an unquenchable thirst for human blood. He's made a career out of tangling with Spider-Man, although the 1990s saw Morby fly off to his own title, and, later, Marvel's supernatural team of heroes The Midnight Sons. Morbius' status is unknown following the events of Secret Wars, but if comics have taught us anything, it's that you can't keep a good vampire down.
Morbius was designed by legendary comics artist Gil Kane, who has said that the character's distinctive look is based on actor Jack Palance. I'll agree that Jack's jaw and cheekbones are there, but the rest is pure Kane; the artist always did love to draw upturned noses, and Morby here takes it into nasao-labial overdrive. This is the bit most modern artists miss or downplay, but that nose combined with the funky Spider-Man eyeliner is what gives the character his visual identity.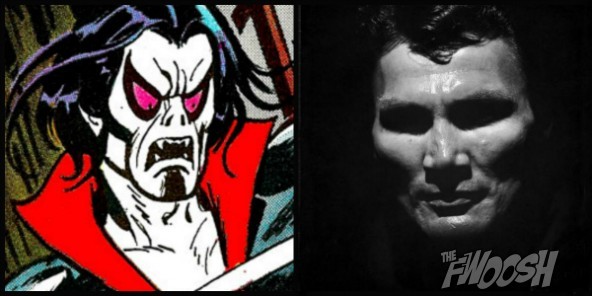 Morbius has appeared throughout the Marvel media spectrum. He's turned up in the syndicated Spider-Man newspaper strip, multiple video games and, most notably, in 1994's Spider-Man: the Animated Series. The rules for Saturday morning TV meant that Morbius would have to curb his vampiric ways. For example, he couldn't actually bite his victims, instead draining their "plasma" through crimson-hued sucker-like protrusions on his hands. It seems like an arbitrary decision, as this horrific workaround is far more perverse than the classic literary vampire. Morbius was slated to appear at the end of 1998's Blade film, but he was dropped at the last minute in favor of the sequel taking another direction.
Morbius was first immortalized in toy form in 1994's Spider-Man: the Animated Series action figure line from ToyBiz. The figure featured "transforming vampire action," which was even lamer than it sounds. With the press of a button, a spring-loaded head vampire face switches places with Morby's regular mush. Pretty hokey, but at least the figure came with a nifty li'l bat sidekick that could perch on his arm. Polly want a pint of Type A! Squeak!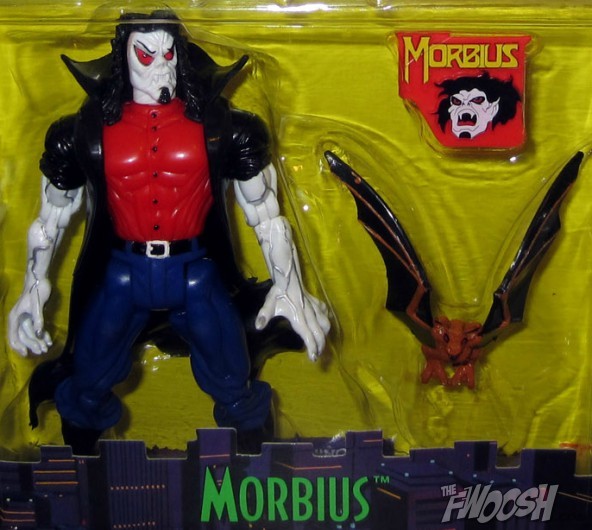 ToyBiz took a few more whacks at the character, most notably in their Spider-Man Classics line. Released in series five, this Morbius was given "fang action" in the form of a rubber mouth that opened and closed when a button was pushed. As an action feature, it never really worked all that well, and, inevitably, the rubber would either tear or melt, leaving you with something that looked like this: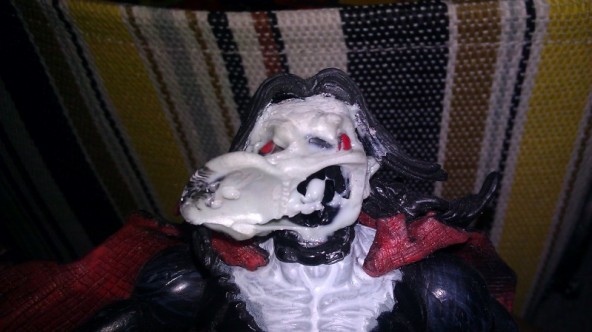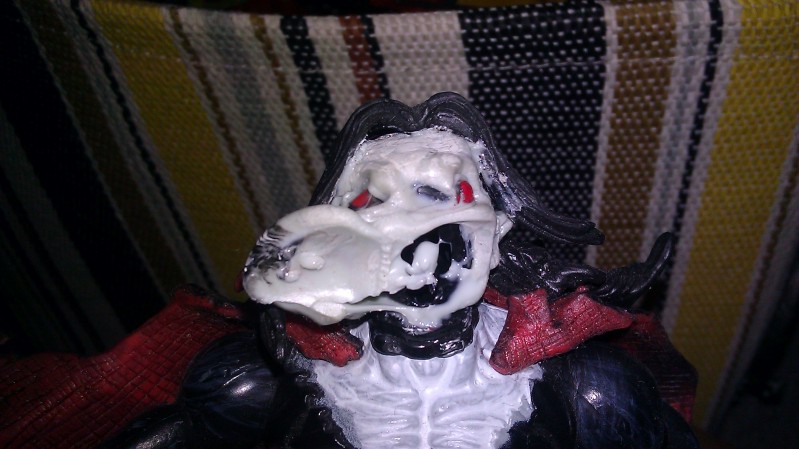 It's truly a shame, as the rubber used for the action feature distorted the nifty head-sculpt provided by ace ToyBiz sculptor Phil Ramirez. While it reflected a more modern look for the Morbius character, it was still a fun and expressive sculpt that will sadly be lost to the ravages of time.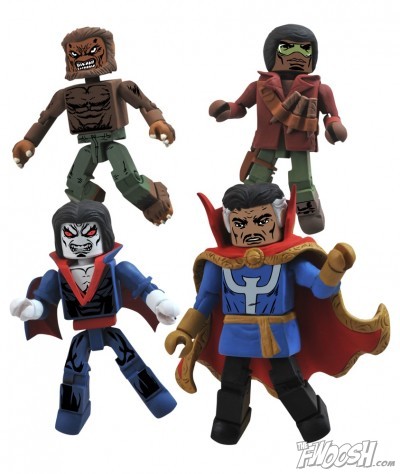 Morbius appeared in Minimate form in 2012's Diamond Select's Strange Tales four-pack. Packed with Doctor Strange, Werewolf by Night, and a classic-looking Blade, the figure is cool on his own or as part of the gang. Just keep Blade at arm's length — those little stakes of his are sharp!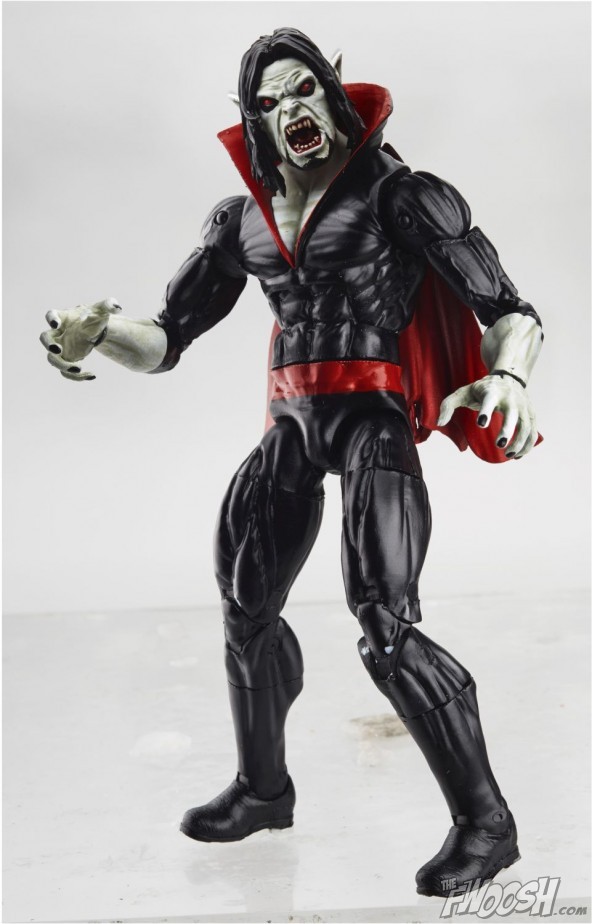 Collectors can expect a new version of Morbius courtesy of the Marvel Legends Spider-Man Absorbing Man series. The figure is built on the new Grim Reaper body, which is an awful lot of mass for a vampire to have. The head flirts with Kane, but pulls back on critical areas like the nose. As far as Morbius action figures go, it is an improvement, but a full-on classic version would have been preferred. Despite not being exactly what I'm looking for in a living Vampire, I'll be happy to trade up when this guy begins haunting the pegs.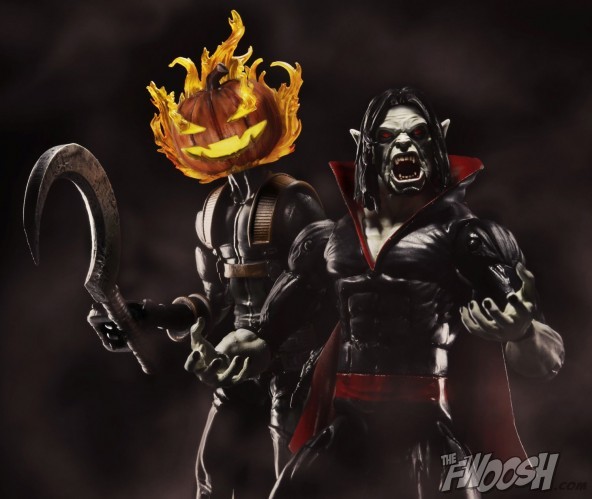 Discuss this article on the Fwoosh forums.