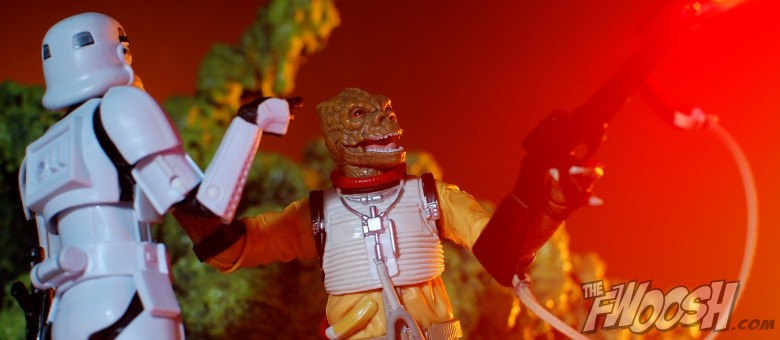 When I think about the best figure of the year, I'm not thinking of an objective measurement of the absolute best figure made this year based on a 10-point scale or specific criteria. I'm really thinking about what was my favorite figure released this year, and for me, that basically means the figure I had the most fun with. Hasbro's Bossk was that figure for me this year.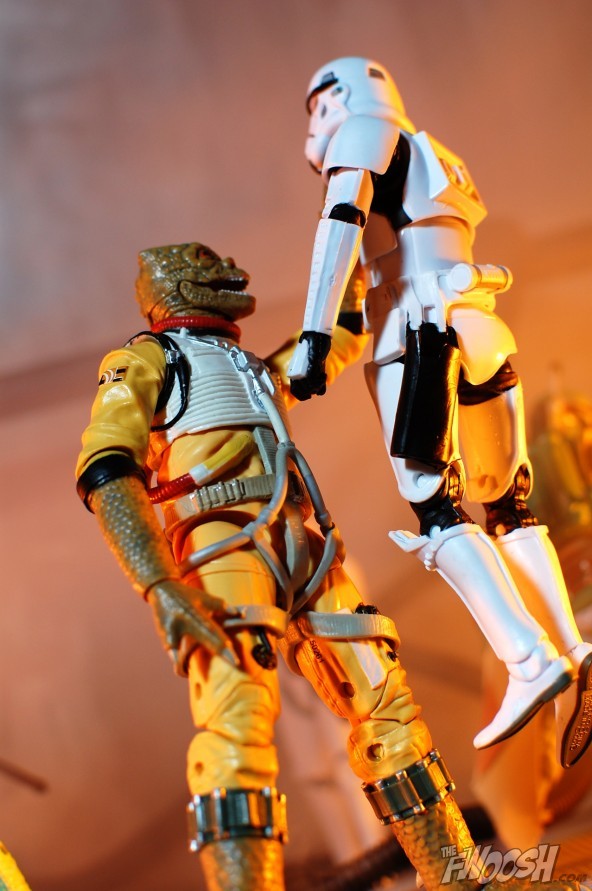 Bossk does have a lot of great qualities that I look for in a figure: sharp sculpt, clean paint, useful articulation, neat features, and a good representation of the subject matter.  Some of the neat features on this figure include a fun articulated jaw that allows for a little variety in expression and a blaster strap that allows Bossk to hold his rifle in a few different ways.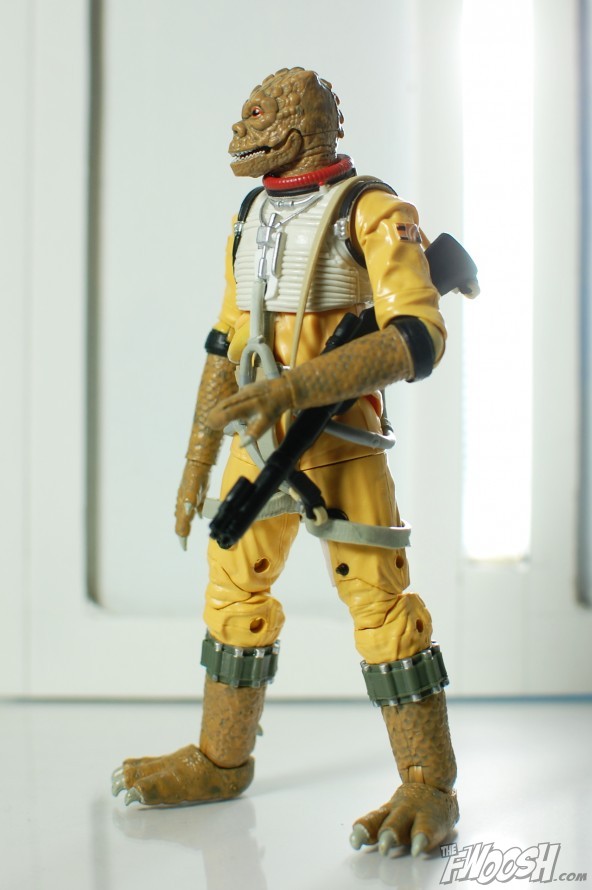 Nostalgia is a big part of the enjoyment I get out of new toys, and the original Kenner Bossk was one of my favorite figures from that line, so I was looking forward to an update in the Black Series, and Bossk did not disappoint. I had a ton of fun posing and playing with the figure when I took the review pics, and he spent a long time on my desk at an easy to reach spot after the review. It's also a stable, tough, "bathtub ready" figure that has no fiddly bits that break off or get lost. I let my kids play with this one without fear.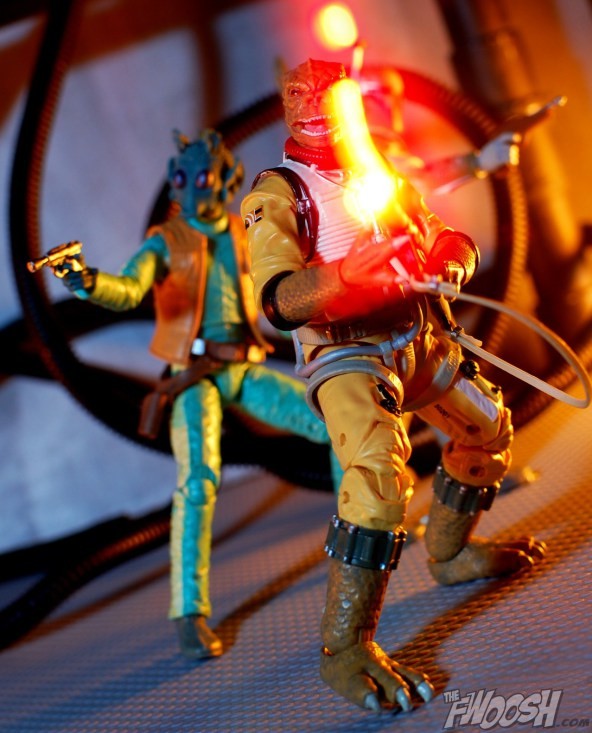 Finally, there's that tough-to-define, cool, playable quality that makes a figure something more. Something Pabs refers to as "hand candy." Bossk is definitely hand candy. Now I just need a Dengar this good to go with him!