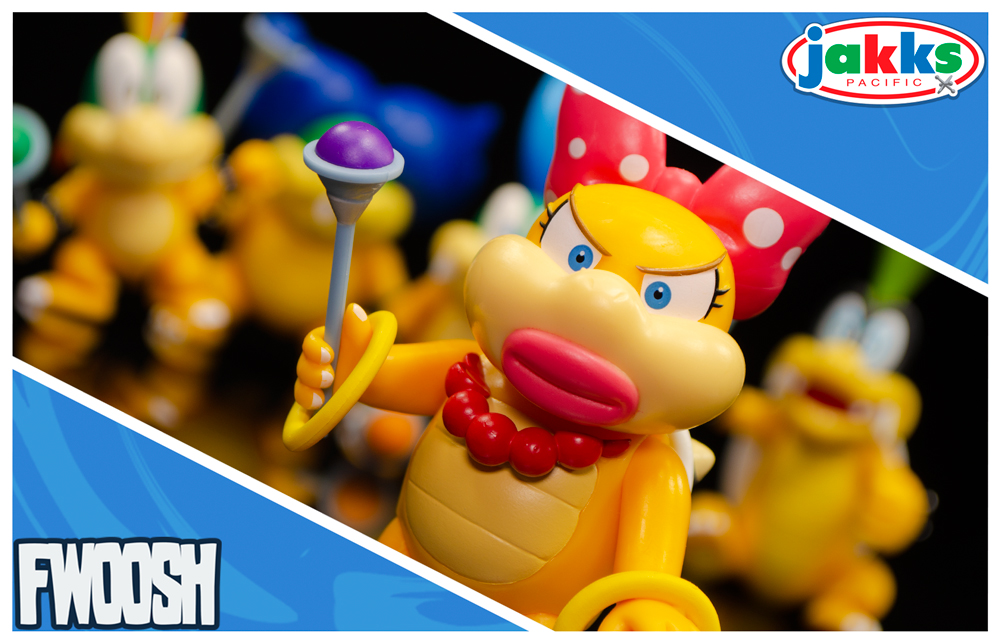 Five years after the first Koopaling Iggy made his debut in the Jakks Pacific World of Nintendo line, the fifth entrant has entered the collection in the form of Wendy. Or Wendy O. Koopa if you an O.G.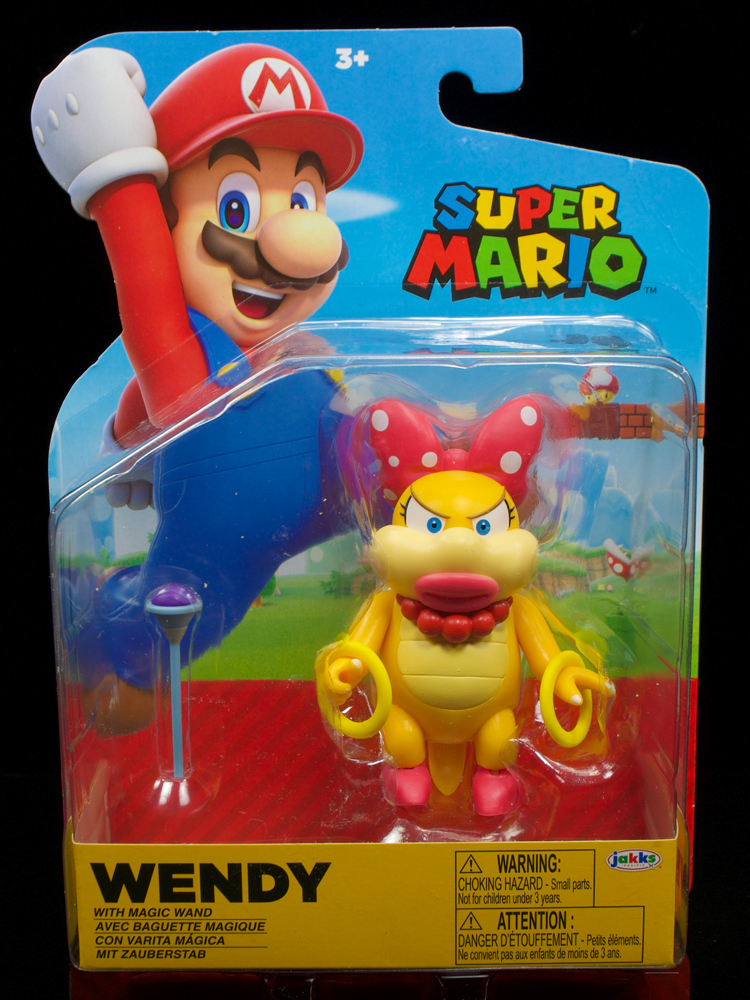 I have been with the World of Nintendo line since the very beginning. I remember way back 8 years ago when we had a chance to chat with the line's original designer and marketing manager as things were just kicking off. Even during those formative times, I was acutely focused on (hopefully) getting the Koopalings (they will always be the Koopa KIDS to me) in the line. It took some time to get them going, but then out of the gates, Iggy (my favorite of the bunch) started them off. Slowly but surely, Ludwig, Lemmy, and Larry have followed, and now Wendy is here, too.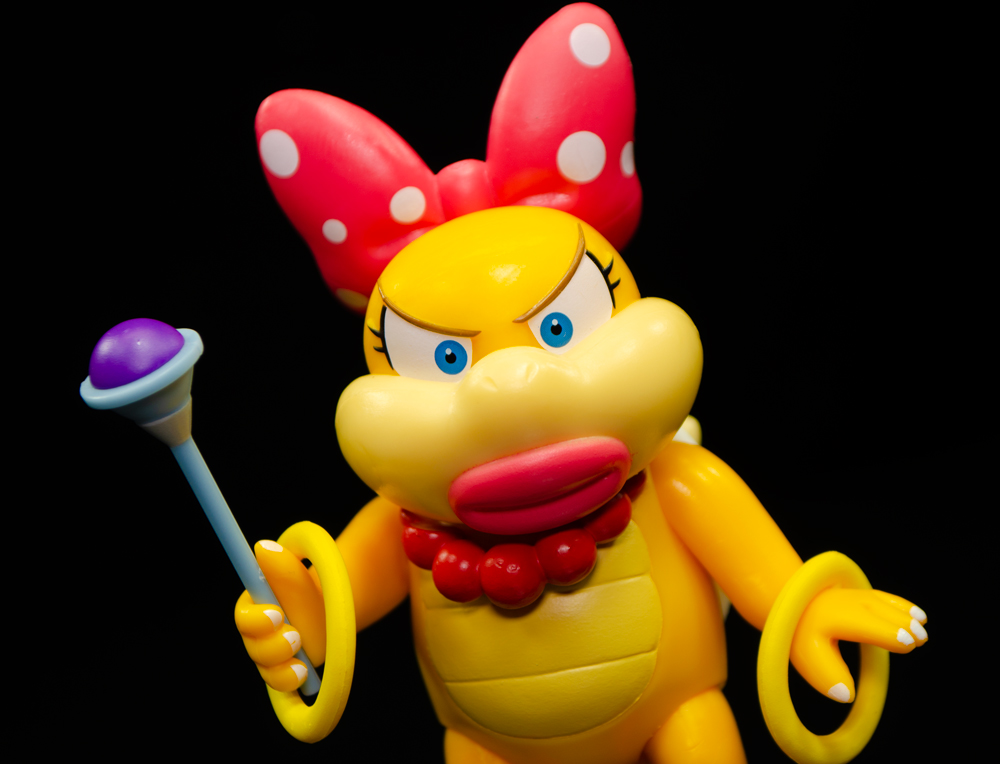 It has certainly been a long game here, and with Roy and Morton now outstanding, I am REALLY hoping we can see this group to the end. They have all now been released in the smaller 2.5″ figurine line, so hopefully that bodes well for their action figure releases. Don't get me wrong, key players like Daisy, Toadette, Rosalina, Birdo, and others are still undone too, but getting all of the Koopalings would be just a fantastic accomplishment for World of Nintendo. We are finally at the point where we are close, so I keep all fingers, toes, and eyes crossed with each new line-up one of those guys will be included.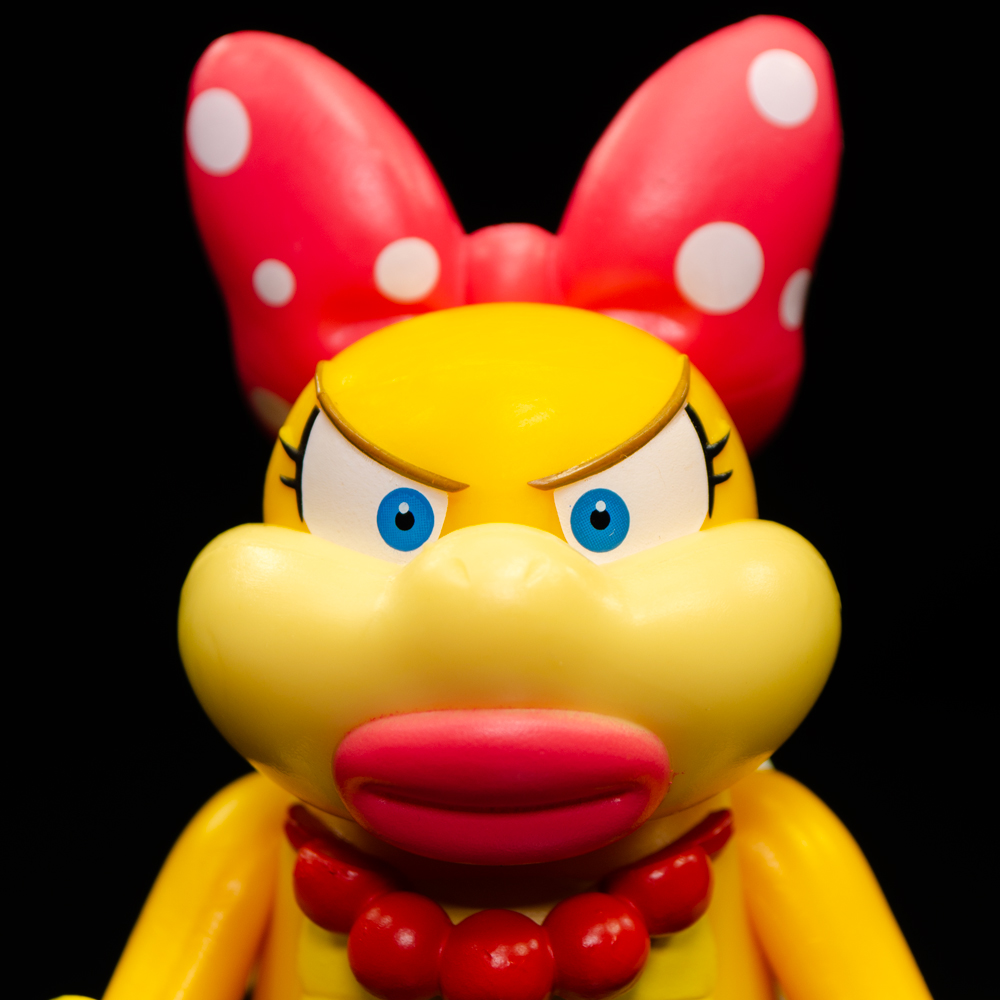 All that said, we are here to talk about Wendy, and really – she turned out pretty great. This line isn't the most detailed or the most articulated, but it does a pretty good job of accurately representing the designs while giving us a decent amount of movement. I would say that it is certainly a case of form over function (these usually look better than the move) but things are still evolving even after all these years, and Wendy moves about how you would expect.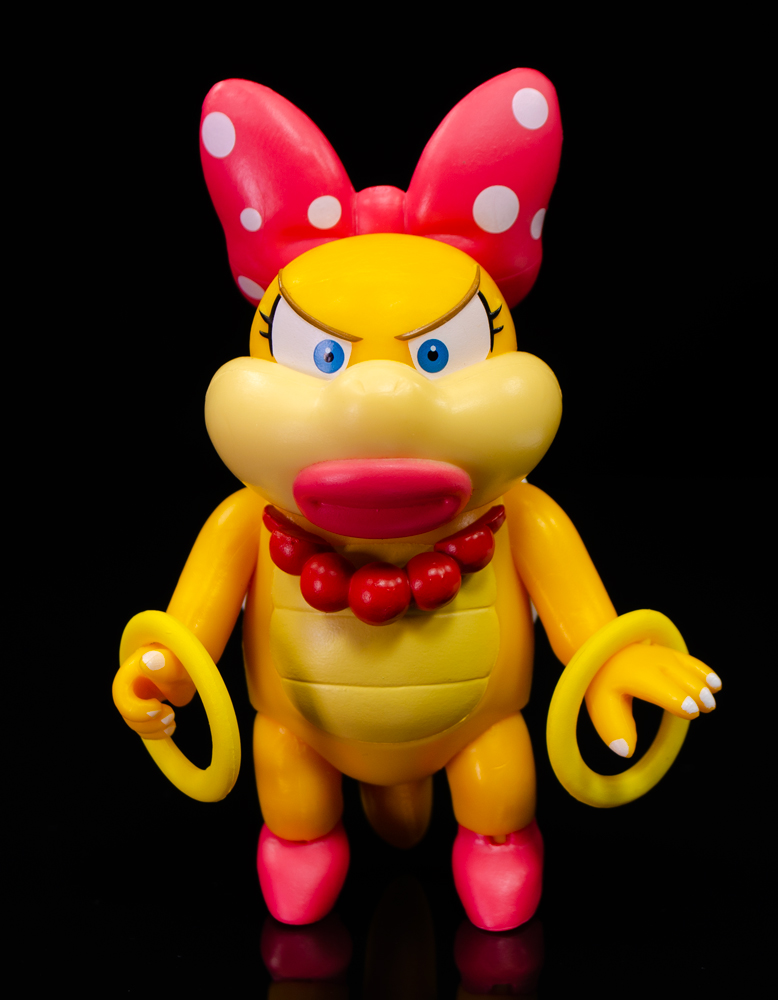 With the exception of Iggy, who actually has quite a bit of articulation, all of the Koopalings have a bit of pre-posed stance to their sculpture that recalls recognizable character assets. Wendy has a bit of that, but if you have any of the others Koopalings, she moves about as well as the rest of them. Wendy is not Spider-Man, so I don't expect her to move as such, and her straight arms and legs are indicative of that. That said, she does have hip and tail movement that help with standing, and she does balance MUCH better than I expected with her tiny feet. Her neck articulation gets a surprising amount of range, so that puts her ahead of her previously-released counterparts.
Aesthetically, Wendy is one of the best Koopalings we have gotten thus far. I actually think that with the exception of Lemmy, who is too tall and has uncharacteristic expression, the Koopas have fared well in their representation in the line. Wendy does look like she stepped off of the modern style guide page, and he bright pink lips, bow, and shell bring some nice contrast to the boys. Wendy is on of the character who has not had a dramatic change in her design over the years (like Iggy), so aside from the pink being in for the original red, this figure works pretty well as a classic version, too.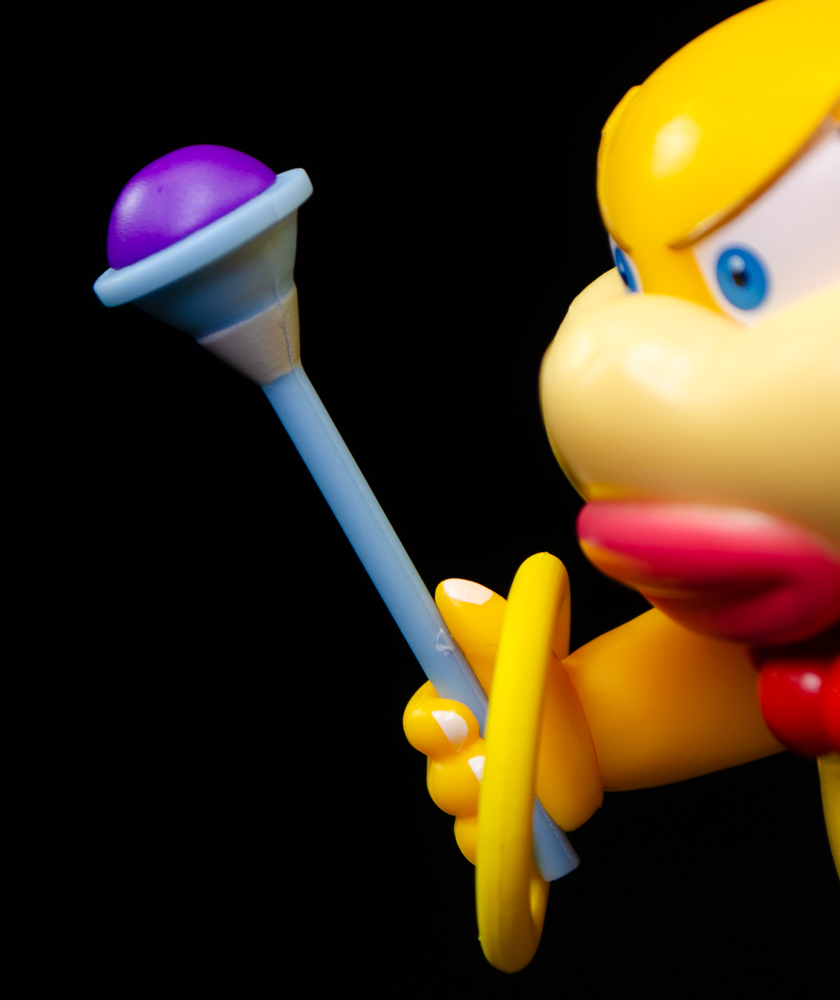 The aforementioned bow is her signature trait and it stands out in a great way (Wendy has bow despite being one of only two of the Koopalings without hair). She also has her bangle bracelets at her wrists. These are attached to the hands and rotate with them, which can give them some gravity-defying positioning with some poses, but this was about the only solution for them. Wendy's lone accessory is her requisite wand with purple stone, which is totally fine, but it would have been fun to get a ring or two as well.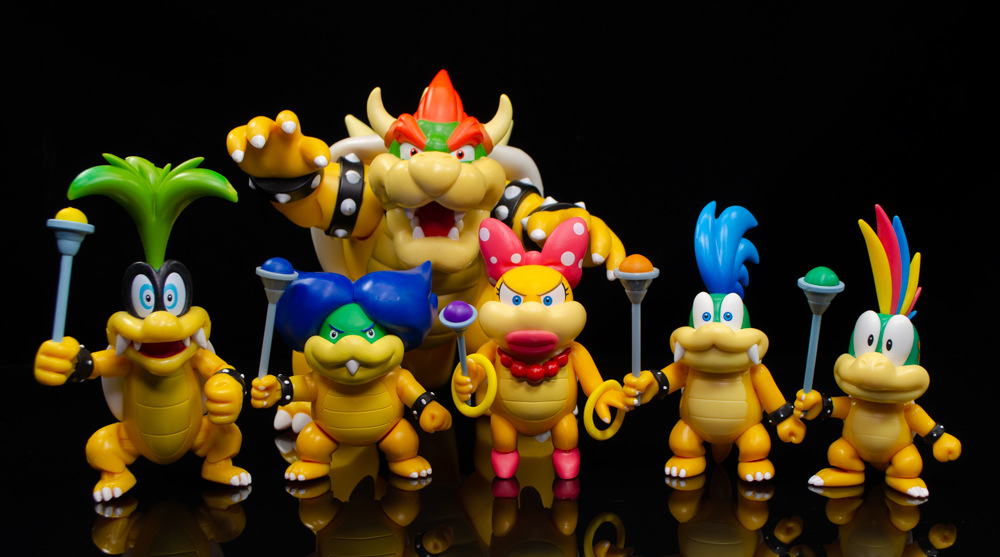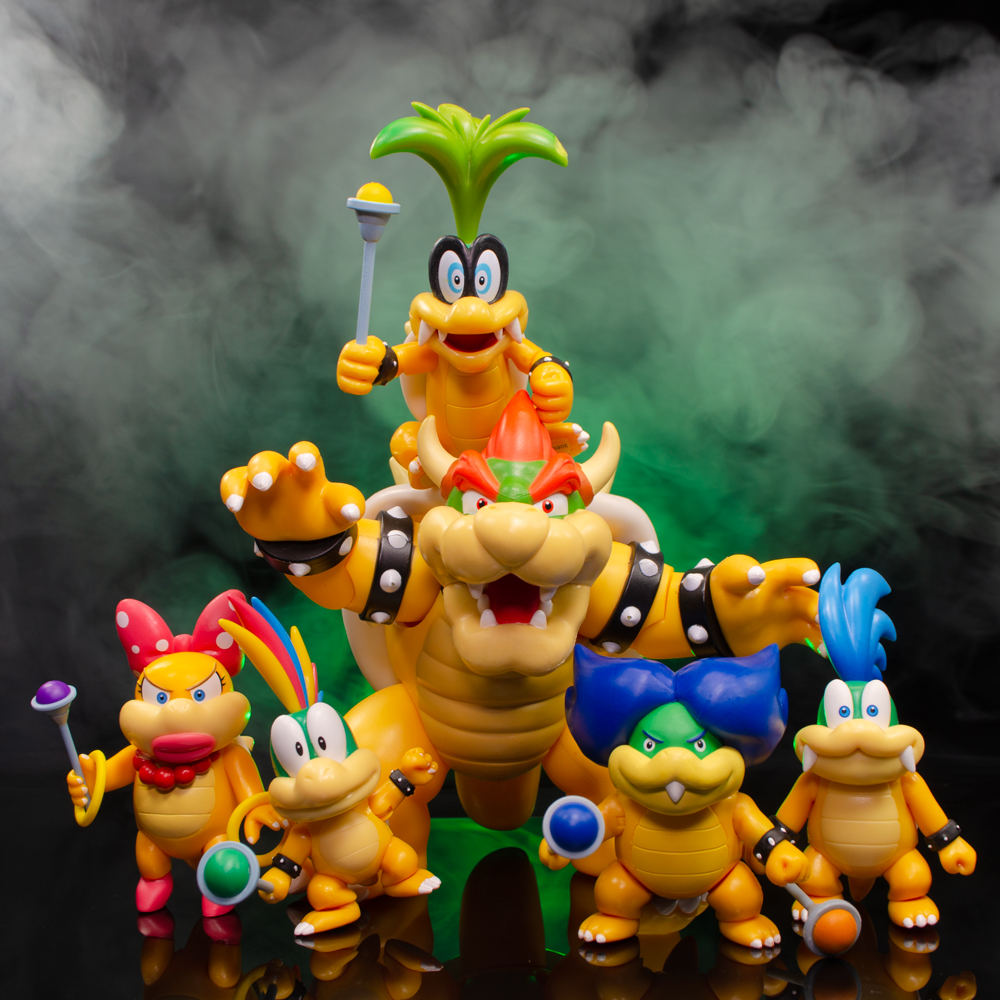 I don't want to jinx it, but when it comes to the Koopalings in the World of Nintendo line – we are getting there. VERY slowly, but surely, we are getting there. Wendy is a great addition to the group, and that just leaves Roy (my second favorite of the bunch) and Morton. With Boom-Boom being confirmed for an upcoming wave, I hope that means that the size of Roy and Morton will be able to be accommodated in the packaging and I am willing 2023 to bring us good news about at least one of them. For now, be on the lookout for Wendy as she is hitting online shops now, and BBTS should have her in-stock soon.
About Post Author