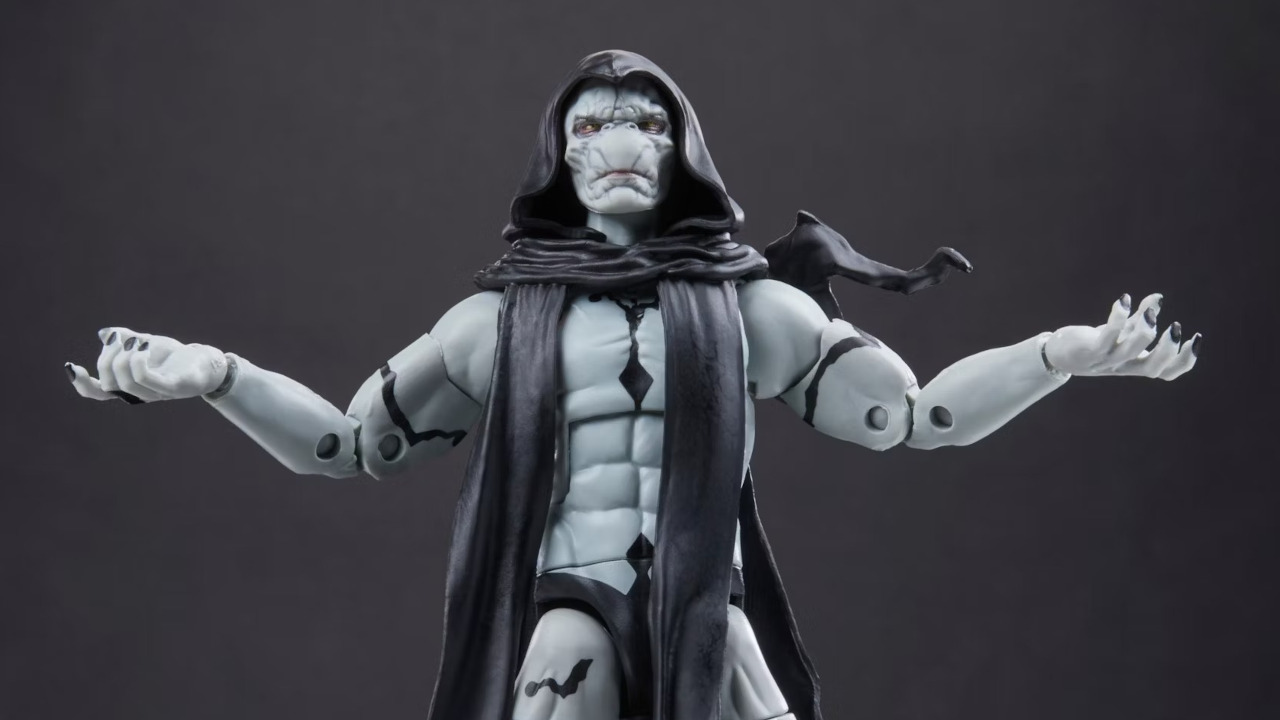 The movie version wasn't comic enough for ya? Well….
(HASBRO/Ages 4 years & up/Approx. Retail Price: $29.99/Available: October 2022
Wielding the dreaded Necrosword, the being known only as Gorr sets out on a path of vengeance across time and space, and only Thor can stop him! Celebrate the MARVEL UNIVERSE with this MARVEL LEGENDS SERIES GORR figure. This quality 6-inch scale Gorr figure recreates the God-Butcher's fearsome visage from his premiere appearance in Marvel Comics' Thor: God of Thunder. The figure features extensive articulation for capturing all of Gorr's vengeful determination in display and play. Comes with 2 accessories including an alternate head and hand should you feel like separating the villain from his legendary Necrosword.
With over 80 years of entertainment history, Marvel has become a cornerstone of fan collections around the world. With the Marvel Legends Series, fan favorite Marvel Comic Universe and Marvel Cinematic Universe characters are designed with premium detail and articulation for posing and display in collections.
Marvel Legends' Gorr the God Butcher figure will be available for pre-order exclusively at Amazon on August 30 at 1pm ET, before going on sale through all participating retailers in October 2022.
About Post Author