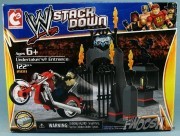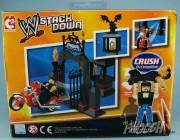 The Undertaker is one of the larger names in wrestling and one of the larger guys in wrestling, period. The Undertaker's Entrance playset brings together his funereal theme and a pretty awesome little motorcycle in a small, yet larger than life package. You really can't go wrong with bikes in playsets like these.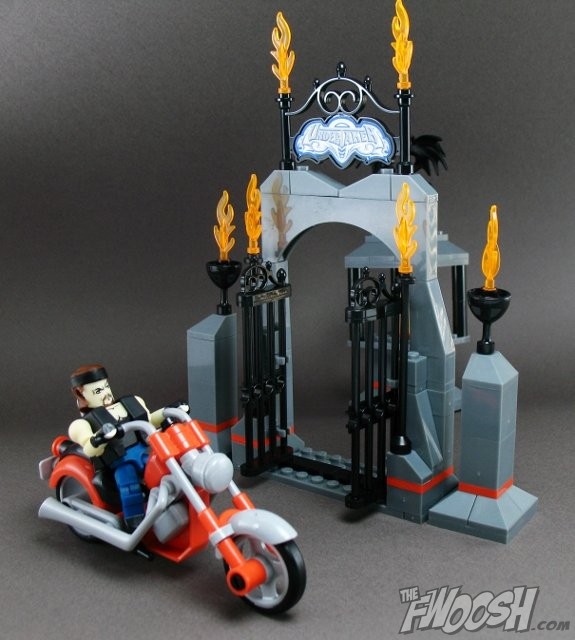 This playset continues the Lego-ish design consisting of bricks and sheets and specialized components that snap easily together. I was able to build this in one sitting over about 30-40 minutes, so it's a nice, easy build that lets you immediately play around with it once you're done.
The bike is the star of the show for me. It's a fun little piece to push around and make sputtering bike sounds. And then screeching sounds when you make a sudden turn. And accelerating sounds. OK, I'm just a big kid, but it's definitely a lot of fun. It features free-spinning wheels, full steering capability, and twin kickstands to allow it to stand upright. The Undertaker — or any Stackdown figure — slides easily into the seat and the handlebars snap into his hands.
The Undertaker uses the standard body, meaning there probably isn't much adherence to scale here, but I don't think that's the main intent. He features ball-jointed head, elbows, and hips; with single-jointed elbows and knees; a waist twist; and cut joints at his wrist. His jacket is a flexible plastic that can be removed easily. The paint manages a decent likeness through a few simple pain applications, something that's not easy to accomplish.
It wouldn't be an Entrance set without an actual entrance, and the Undertaker comes with a working cemetery gate that he can drive his bike through. The gates swing open, allowing him to burst through on his bike. The multiple flames are made of a translucent plastic to simulate flames.
Not knowing much about the Undertaker's entrance in the actual Wrestling matches, I'm going to assume that there's a story behind the urn in the separate dark-angel topped display stand. If not, it's still a cool touch that adds a macabre element to the cemetery groove.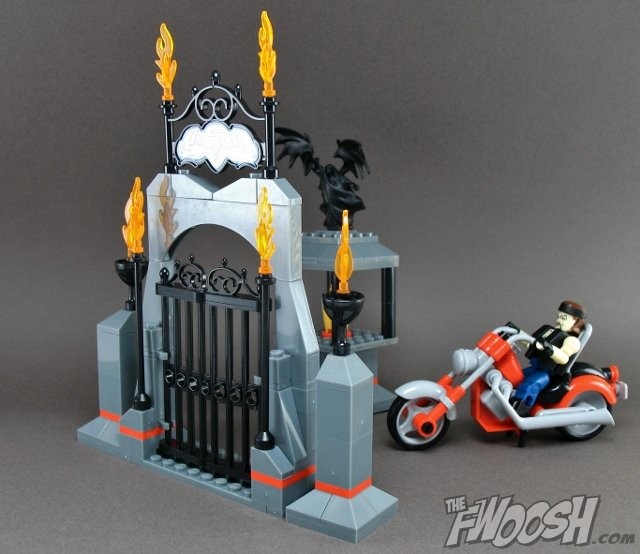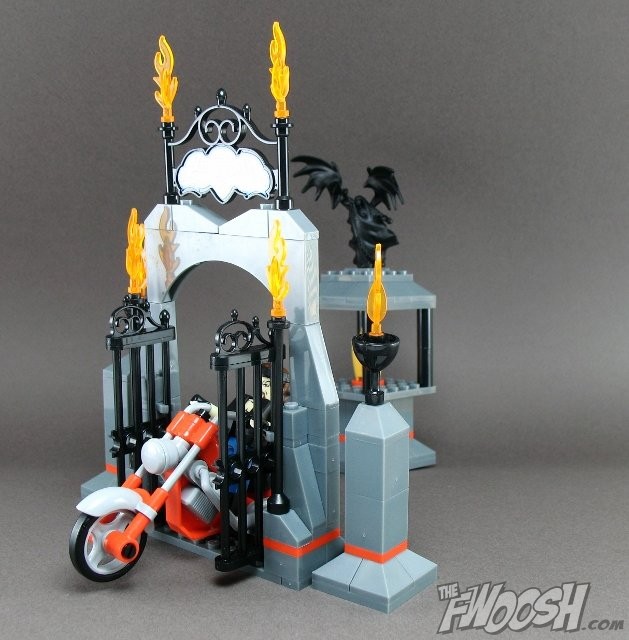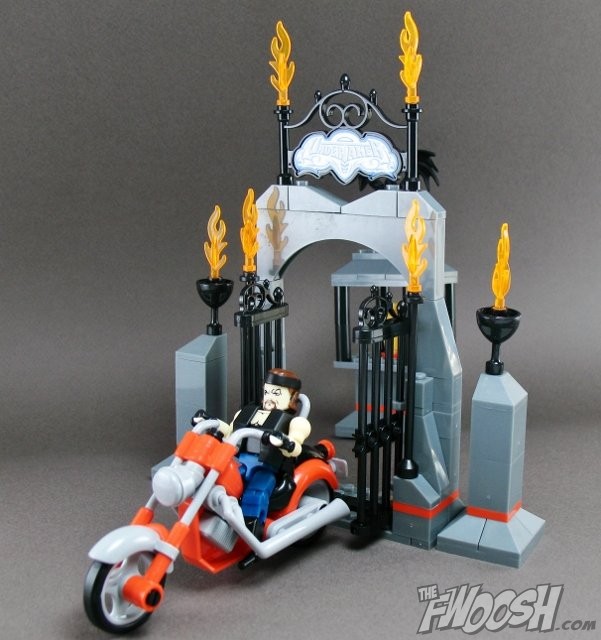 All in all a fun set with the really cool addition of a bike that would really benefit from further set-building to flesh out the scene further, which is the point of these Stackdown mini-sets, and any good Lego-esque set.
*Thanks to Bridge Direct for providing this sample for review