Figures Toy Company's first wave of Mego reproductions have finally hit, showing naysayers they have what it takes to carry the 8-inch figure torch. The announcement that the company is planning on tacking DC characters the legendary toy manufacturer never produced sent us straight to the Anthill to bash out a list of the Top Ten figures we need to fill the holes in our Mego collections!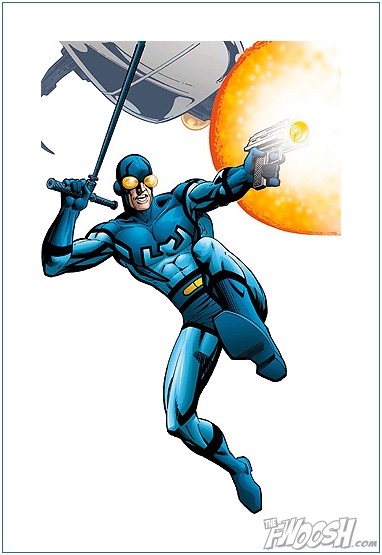 10. Blue Beetle
Blue Beetle is perfect for the Mego aesthetic. With his sleek blue jumpsuit and distinctive yellow goggles, he'd fit right in with the rest of the World's Greatest Super-Heroes. Fans would love a full-size replica of his BUG, but we know that isn't happening. As long as Beetle came with his trusty BB Gun, all would be right the world.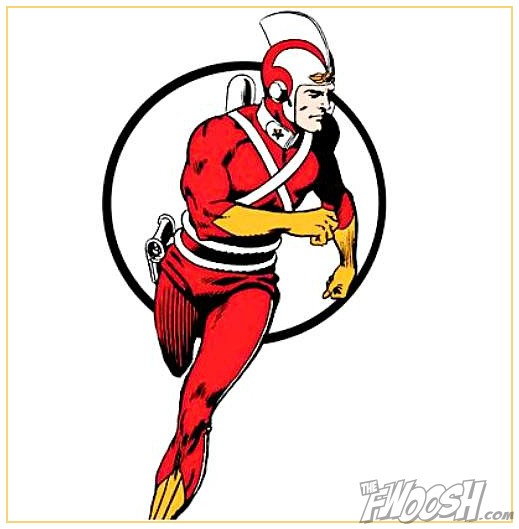 9. Adam Strange
Adam Strange is another key DC hero we need for our collections. With his holster, helmet, and rocket pack, he's definitely more complex than your average Mego, but all of the extra detail gives Figures Toy Company a chance to impress. Getting this guy right would be a major feather in their cap. Plus, Strange's footwear is an exact match for the standard "superhero" boot that Mego gave to both Marvel and DC characters — it's like it was destined to be!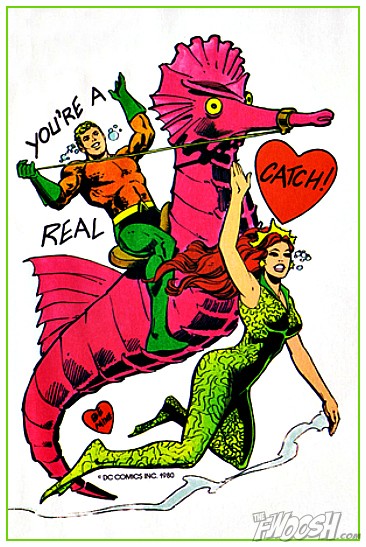 8. Mera
A-Listers Wonder Woman, Supergirl, Bat-Girl and Catwoman all saw release in the Super-Gals sub-line, making Mera's absence all the more pronounced. Aquaman's ball-and-chain appeared with the Sea-King fairly consistently from her 1963 debut onward, so it seems odd not to have her represented. Hopefully Figures will remedy Mego's mistake by getting us this scaly scarlet-haired siren to flesh out our collections.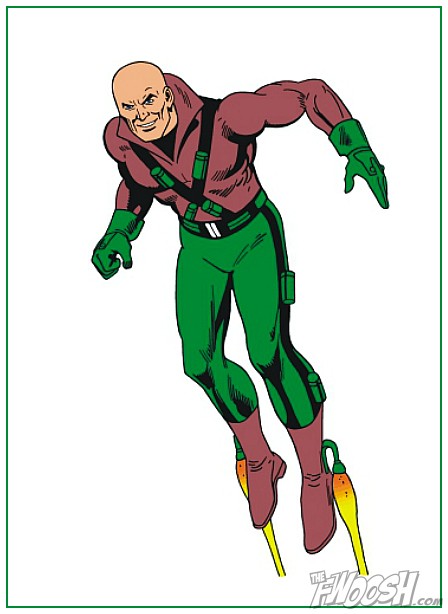 7. Lex Luthor
Back in 2009, Mattel's Retro Heroes line took a pass at Superman's arch-enemy, but the end result was less than Mego-esque. In spite of the best intentions, Mattel's 8-inch offerings suffered from questionable design choices, poor construction, and an overall blandness that Figures Toy Company has (so far) managed to neatly sidestep. We need a classic Lex. More importantly, Superman needs him. You can only kick Mister Mxyzptlk's ass so many times before it gets boring.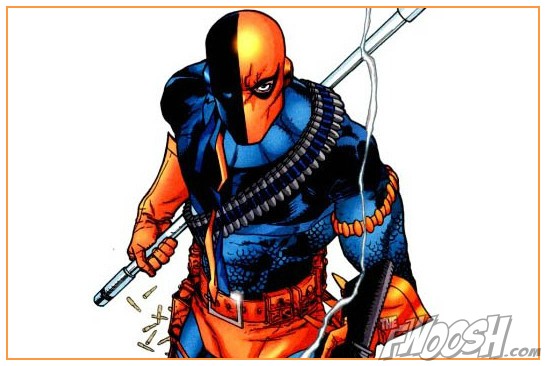 6. Deathstroke
Going outside of one's comfort zone is the best way of testing our abilities and discovering our limitations. Take Slade Wilson here: he's pushed himself further than just about anyone, adapting to an increasingly violent world by becoming a perfect killing machine. A design like this may be outside of Figures Toy Company's comfort zones, but the rewards would be great. It's another chance for the company to strut its stuff and show it can pull off their own original designs as well as replicate classic Megos.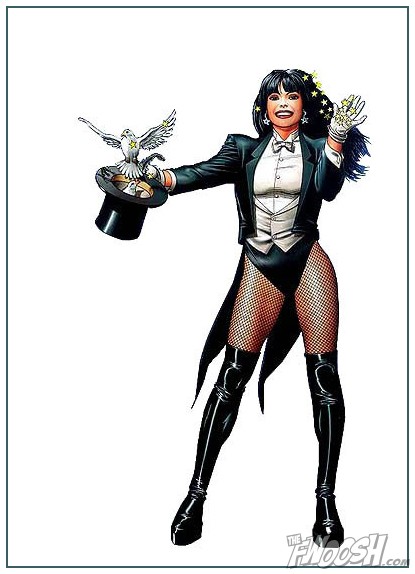 5. Zatana
Did I say something about strutting one's stuff? Because few do it better than the tuxedo'ed temptress known as Zatana. Once again, this would require some work on the part of Figures. but the results could quite possibly push 8-inch figures to a whole 'nother level. Imagine the fishnets! Could Black Canary be far behind?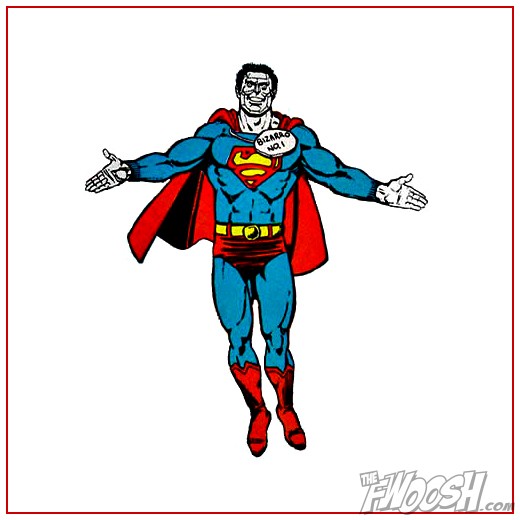 4. Bizarro
Because we not need him!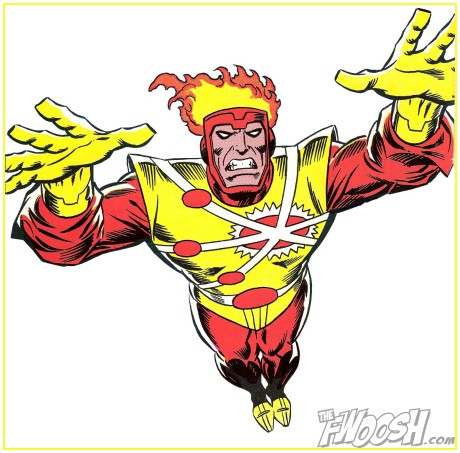 3. Firestorm
Mego had ceased production of new characters by the time Firestorm began appearing in comics, but his debut came close enough that an entire generation wanted the Nuclear Man in 8-inch form. Like Blue Beetle, his "look" is perfect for this format. It's not hard to imagine a Mego-ized version of this head, and heat-sealed vinyl would make the white strips and symbol really pop. That said, the nostalgia freak in me just wants to see those classic hands molded in yellow!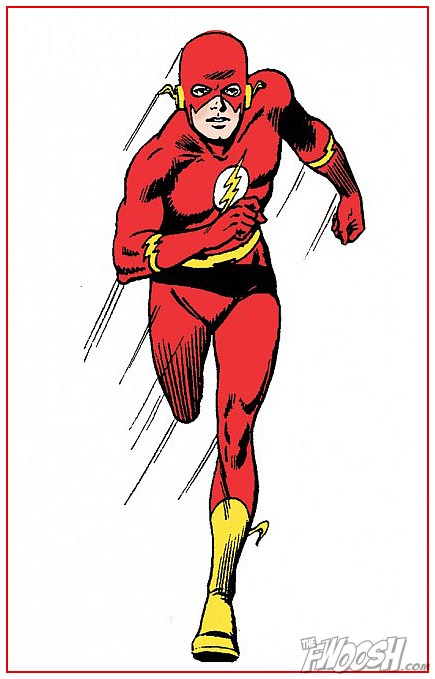 2. The Flash
The Flash is one of those characters Mego had the license to but never did anything with. Puzzling, since the Scarlet Speedster was a prominent hero in the DC stable. Think about it — Mego chose Green Arrow and Aquaman over the Flash. Someone was smoking their sister's panties that day. At any rate, Flash as a Mego. We need one fast.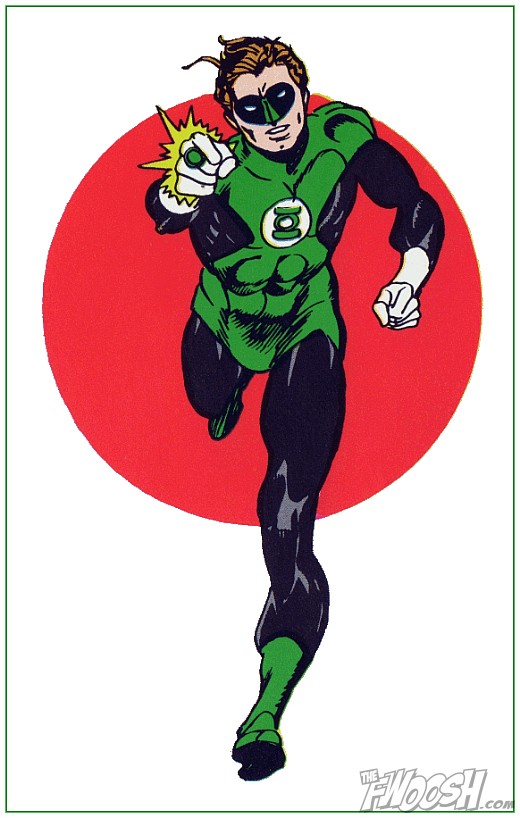 1. Green Lantern
Unlike the Flash, Green Lantern actually appeared on Mego merchandise, making his absence from the line all the more noticeable. I spent long hours staring at him on the side of my Hall of Justice, but the figure never materialized. Like the Flash, Green Lantern would be easy-peasy to do in 8-inch form. Barry and Hal wear costumes tailor-made for the Mego-style, and their mask designs lend themselves nicely to the aesthetic. We've waited 40-plus years for these guys. Here's hoping that Figures Toy Company doesn't keep us waiting much longer.
Which figures would you like to see Figures Toy Company produce next? Discuss on the Fwoosh forums!
Jason R Mink is the Man in the Anthill!