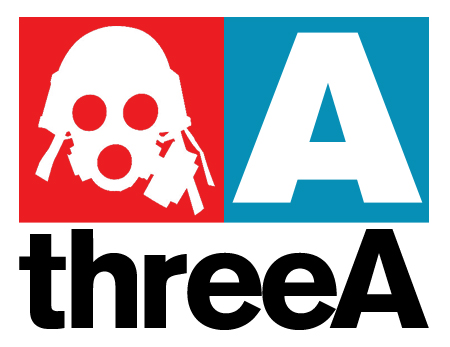 ThreeA posted some new preview pics on their blog of upcoming Action Portable releases, one of which we new was coming, but the second announcement comes as a bit of a surprise.
First up is the AP 003 Caesar — Rothchild's personal bodyguard. Word on the street is this guy is going to come packed with a 6-inch Rothchild figure, but we haven't yet seen pics to confirm that rumor. Hopefully an AP Rothchild is on the way because he is glaringly absent from the current WWRp collection. The 003 Caesar looks awesome, though, and he's a must-buy figure even if he's put up for sale sans Rothchild; there is no denying that red — it is just gorgeous and it'll be a great compliment to the RIP 001 and 002 Caesars. There's been no sale date announced for this guy yet, but hopefully we'll know that all-important bit of information soon. All we know at this point is he's "coming to Bambaland soon." You know, the usual.
*UPDATE*
This guy is for sale up on Bambaland RIGHT NOW for $75 shipped. There's no mention of a portable Rothchild, however, so you just get the 'bot, evidently.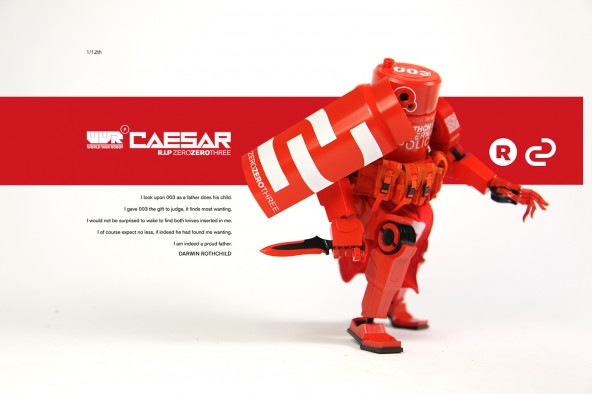 Next up is something that does come as a bit of a surprise: a set of AP Ankou Ex figures. Considering we have yet to see the standard Ankou in the AP format, it almost feels like a breach of protocol to get these first. Not that it matters, really, because they look awesome and will be a sweet addition to the current AP Adventure Kartel collection even if we haven't seen so much as a hint of the Ankou Ex's skinny counterpart yet. The Fat Drown (far left) will be sold as a single, while the remaining three will be available only as a set. Evidently these Ankous go on sale in May, so keep your eyes here for more information — we'll post the sale date as soon as we know more.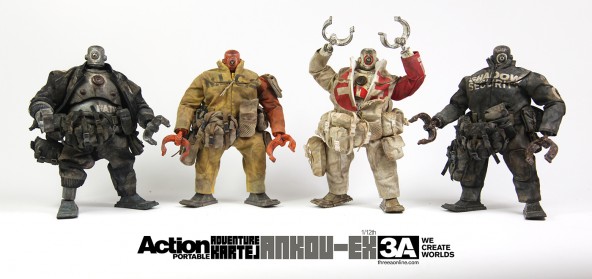 It's also important to note that they're calling the above set "wave one," so it may be safe to assume that more are on the way in the future.