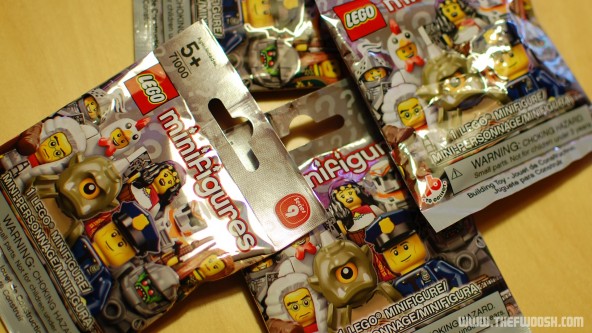 I picked up four packs of Lego Mini-Figure Blind Bags at Toys R Us today at their "buy one get one half off" sale on all Lego products.  I decided to crack them open and take some pics of each.  Take a look!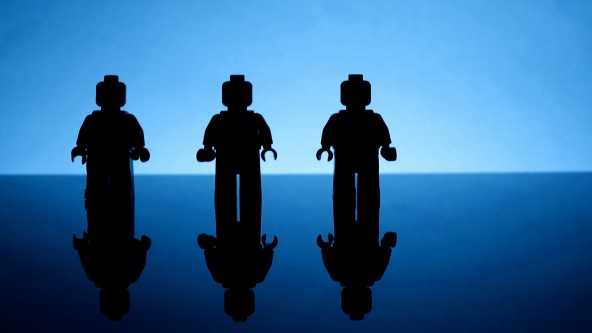 #1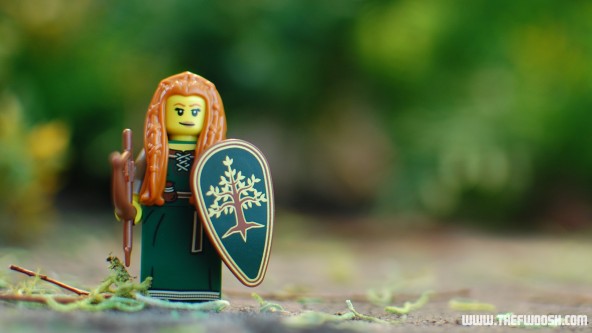 Celtic Warrior Maiden
When I brought these figures home, my kids were all over me to open them up.  See, I gave them a box of my old Legos from the '80s a few months ago and they have been Lego obsessed ever since.  They immediately claimed their favorite character from the cover of the packets and started rooting for same.  My daughter immediately gravitated toward the Merida-looking gal, and, as her luck would have it, she was the first one we opened.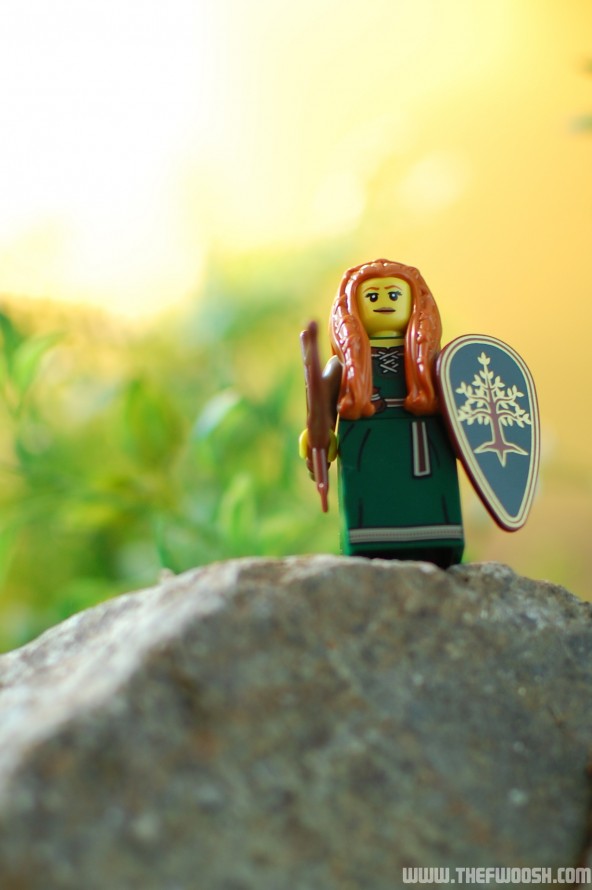 She's an interesting figure to me because her dress is made from one slanted Lego brick and her hair is made from flexible materials.  I'm an '80s Lego kid, so I had never seen that kind of plastic on a Lego product before.  Flexible as it is, it doesn't really allow her head to move much.  It also makes getting her into any arrow firing positions impossible.
#2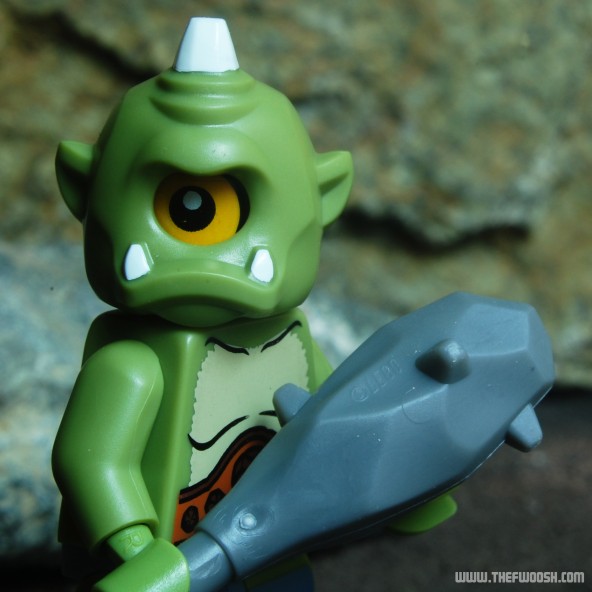 Cyclops
This is one of the ones I was most looking forward to getting, so you can imagine how lucky we were feeling when the Cyclops dropped out of the sliced open foil bag.  This guy comes with a club and his eye is reversible so you can get two slightly different expressions.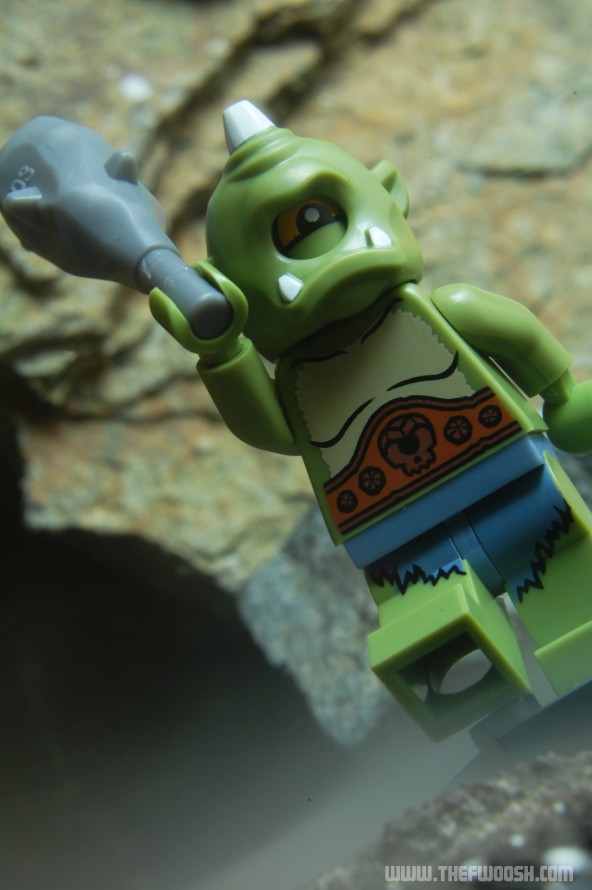 I also love the outfit they gave him.  Very MOTU-looking belt, isn't it?
#3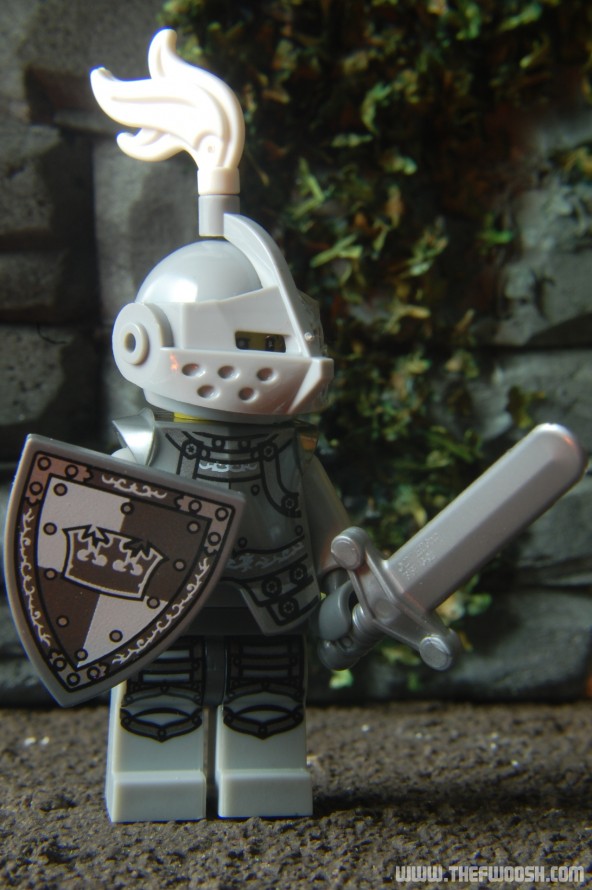 Knight
This was another one I was looking forward to since the castle Lego theme was a favorite of mine as a child, but I never owned any sets from it myself. We were feeling pretty good so far with three unique figures.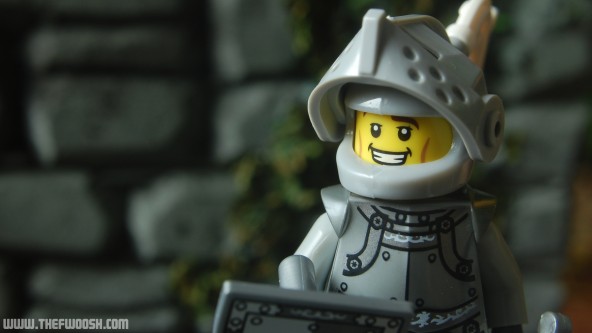 He comes with a shield and a somewhat flimsy sword.  A cool thing I liked was that you could actually see his eyes under the visor.  It's a good thing I was pleased with this one because…
#4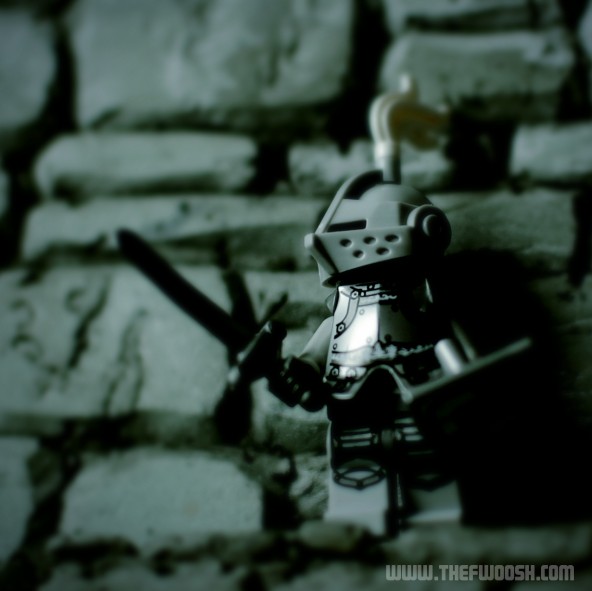 The Knight
Ah, the dreaded blind bag duplicate!  A hazard of this type of collecting has to be expected, but you hope against it.  Still, if you have to have dupes, this is a good one to have.  Army building is fun in many scales.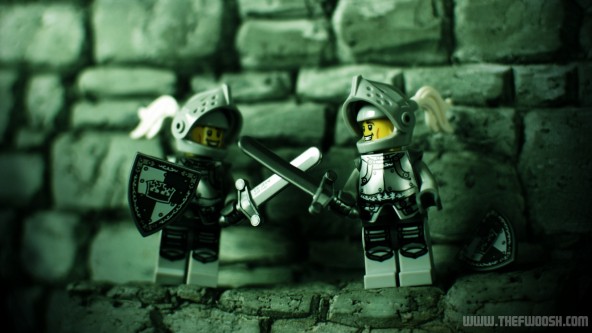 Another interesting thing about this Knight figure to me is that his helmet seemed to be the same space-man helmet my son had on his Galaxy Squad guy, just the visor is different. It works pretty well for a Knight's helmet as well.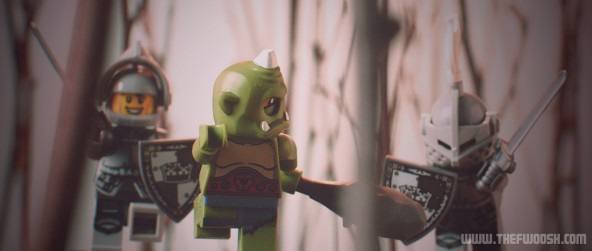 I really enjoyed the whole process of buying, opening, assembling and photographing these mini-figures.  The graphic simplicity of Lego Men always brings a smile to my face and I can see myself picking up a few more of these while the sale is on.