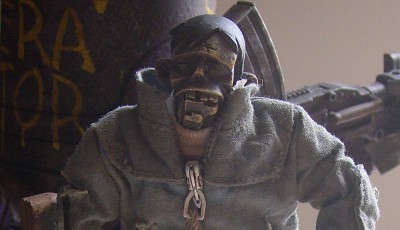 I'm not much of a ThreeA aficionado. I don't know the difference between a Dropcloth and a Bertie. But I like toys. And I have a weakness when it comes to toy peer pressure. I can't really judge something unless I have it in my own hands. So when Fwoosh posters started going on about last October's Zomb and Zombkin drop I thought I'd just stick my toes in and see how the water feels. Turns out, it feels just fine.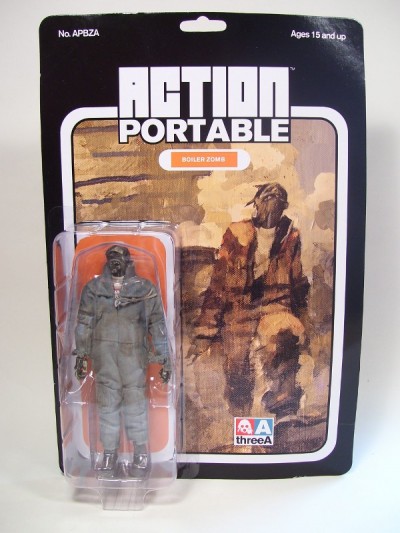 When I first ripped the box from my mail lady's hands, I didn't quite know what to expect. My only experience with 3A before this was the WWRp MOD Armstrong. The outer box gave a pretty good idea of the size of the figure inside. Not this mailer. It was much bigger than I was expecting, and after opening it I figured out why. Huge card. If this was hanging on a store peg I'd have to go "DAMN, that's a lot of wasted space!" But here, in hand, it instantly brought back memories of Star Wars figures on the pegs when I was a kid. Scaled up to adult size! It's nice and nostalgic, but like 99% of packaging in my house, it had to go.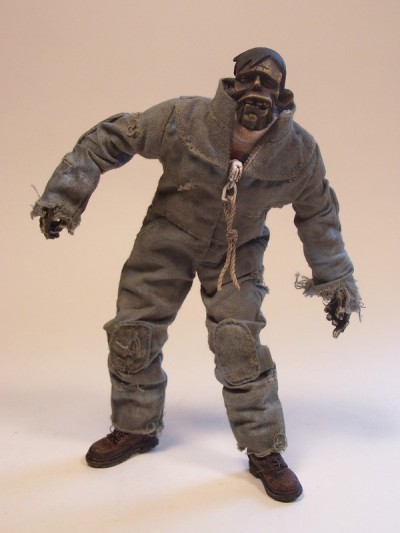 After ripping him out of the package, my first impression was "He's small." But it's not that bad. Transitioning from the huge card to the smaller figure was a shock that wore off super quick. I own only two figures with cloth, and those are both 1:6 scale, so this is officially my first 1:12 scale with actual cloth clothing. And you know what? It's not that bad. Not that I want to see it on my usual superhero fare, but here it works.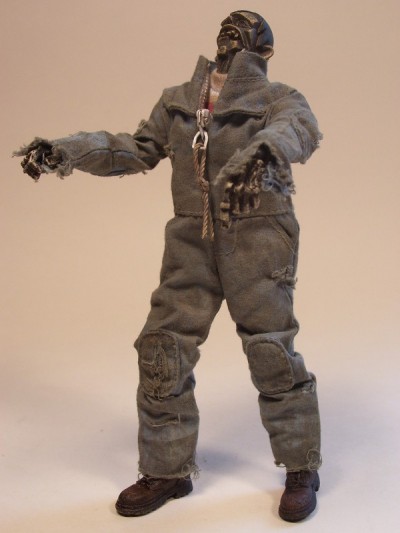 The articulation is great, except the ankles. Not a lot of give there mostly due to the boots hindering the movement. I haven't actually stripped him down to check the articulation setup, so I can't get too technical there. I'm assuming double elbows. Some up swing on the shoulders. Torso joint of some kind. The reason I haven't looked is because I don't want to get the boiler suit off and then not be able to get it back on. Plus, I don't want to rip the cloth. I'm paranoid when it comes to something I only have one of and can't replace on the cheap.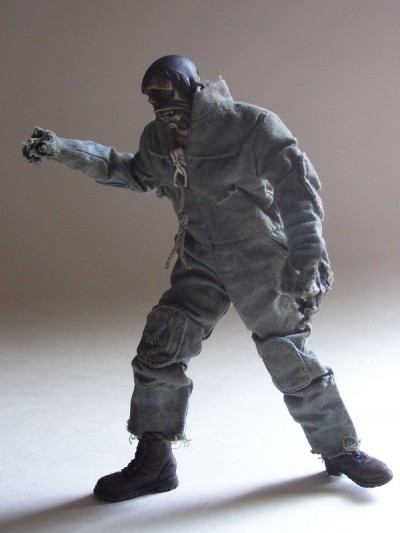 Paint is pretty good for what there is. The boots especially. The skin is nicely grungy, the hair is…well, just black. I love the color of the suit I got. I was half worried about getting yellow or pink. Blue/gray is perfect.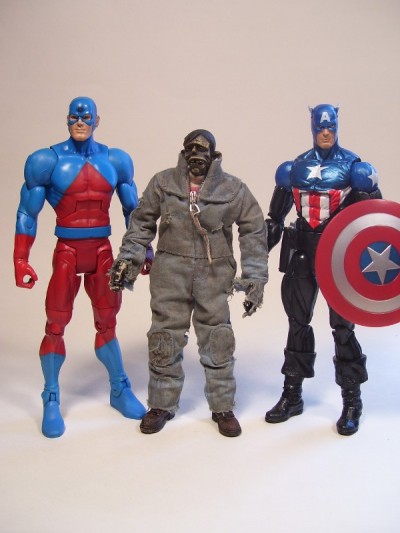 Scale-wise with the rest of my collection, he's a little short, comparatively speaking. He's not too short on his own, however–he's perfect. But, for those who mix and match, he will work, but you may be disappointed. On the other hand…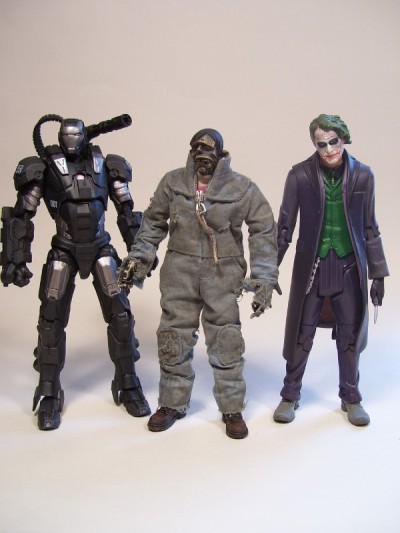 …he does fit fairly well with movie-type properties in the more "realistic" scale. Not that I had any problem pitting Zomb against some of the other toys on my desk at the time.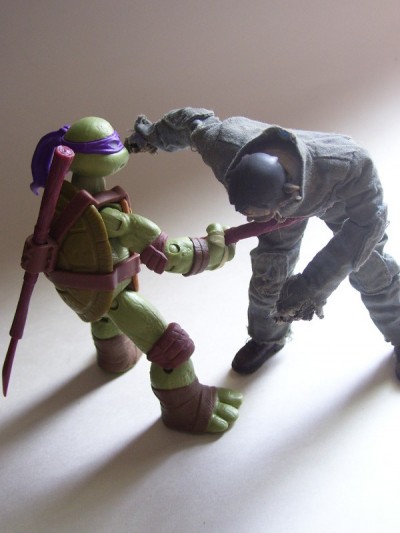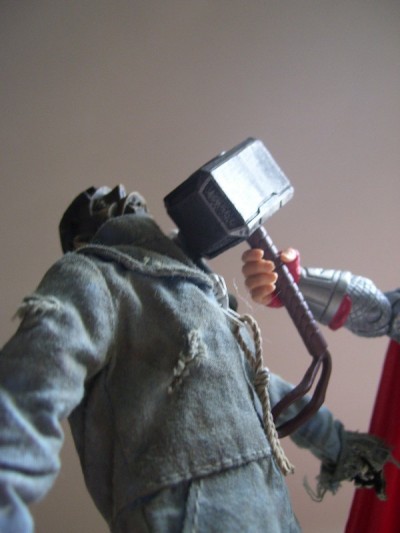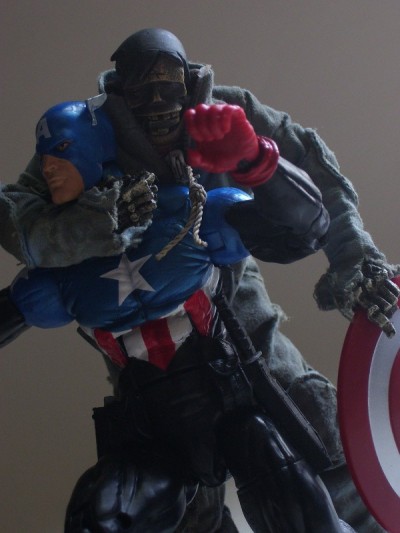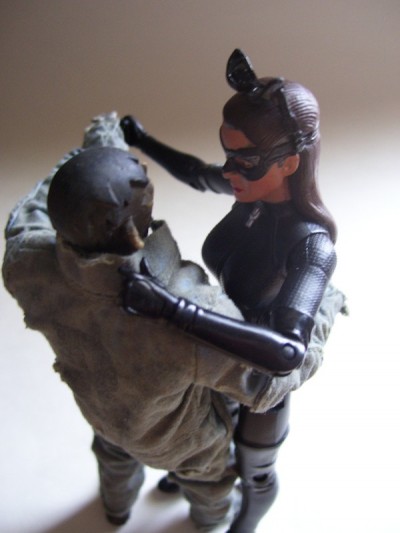 But really, where he fits in best is with other 3A offerings. Like I said earlier, I only have the MOD Armstrong. And these two are like peanut butter and chocolate. The weathering, the overall look. Muah, magnifique!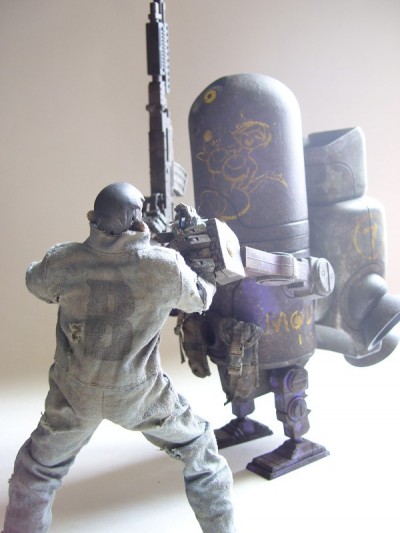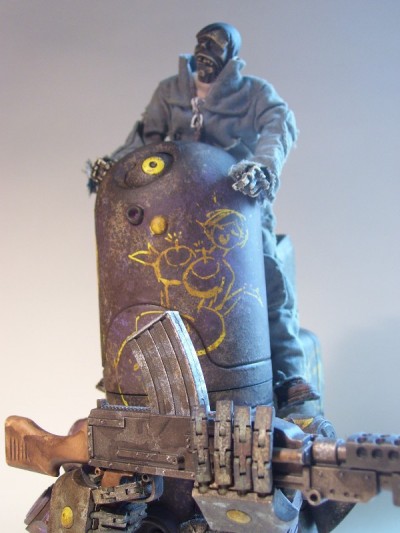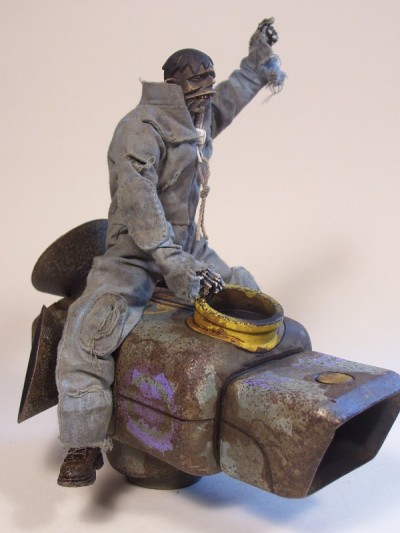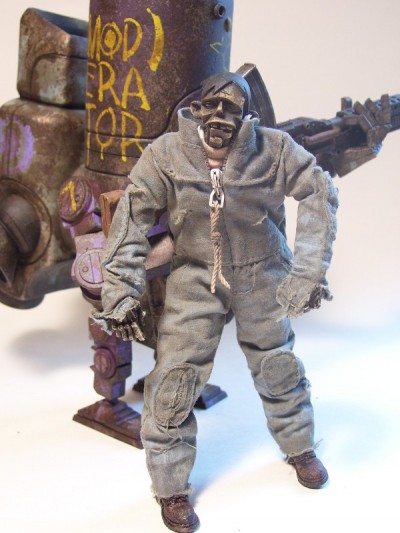 My wife summed it up in her own little way…."BTW, these things are just plain fugly!! Like hill billy zombies from the backwoods or something… (And I can legally make that reference since I am from the south) lol!"
Roughly translated, that means these are awesome and she wants me to get more. A lot more.
Additional links:
Discuss this article