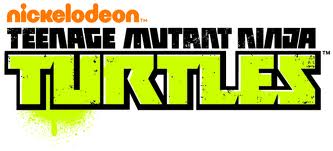 I know that SDCC season is upon us, but anticipation for the return of Teenage Mutant Ninja Turtles is starting to run high. Even though these are technically scheduled for an August release, it looks like some of the new style (to match the upcoming cartoon) figures are starting to be found. Fwoosher ChaosMonkeyPoo found some at Target in Houston and has shared a few quick images in the forum so I though we would bring them up to the front page as well.
I managed to find them all in Houston, yesterday before all the 4th fireworks excitement. Had to get them pulled from the back at a Target, but they are definitely in town now.

I totally love these figs. The new designs look good, and the detail on the figures is really nice too. Its exciting to see playmates not phoning it in on the line. They aren't exactly super articulated, but they are still the best articulated Turtles they've made (not on par with the NECA turtles sadly). As silly as it sounds, the fact that they come with a bunch of extra weapons still attached to the plastic sprue (like the original turtles!) is really exciting to me.

Sadly its not all awesome – April is pretty awful articulation wise but I think that was pretty clear from the prototype pictures anyway, so I'm not surprised. Still, a great first showing – and the $8.99 price feels like a bargain compared to most other lines out there.


And for those who want a comparison with 6″ and 3 3/4″ scale figures…


Hope the classics start popping up soon, now!
Thanks, man! We really appreciate the pictures! Stay tuned, Fwoosh Faithful, we might have another TMNT surprise coming VERY soon!
Additional Links