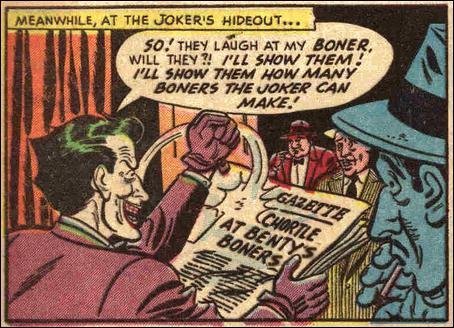 It cost 30 bucks, it's too big, and it's all wrong.
I'm usually on your side, Matty. DC has been great. Earth 3 Luthor, Jemm, Vigilante–you've given me some figures I never thought I'd have. Plus there's MOTUC. Sweet, Sexy MOTUC. You do some good work. Hell, most of the time you do some great work.
This was not great.
I just… I don't know what you were thinking here.
Sometimes words can't describe a Boner. Sometimes you have to see the picture, you have to get the visual aid, in order to truly wrap your mind around the profound enormity of the Boner.
So I have provided this visual aid for you, Matty. Behold: your Boner.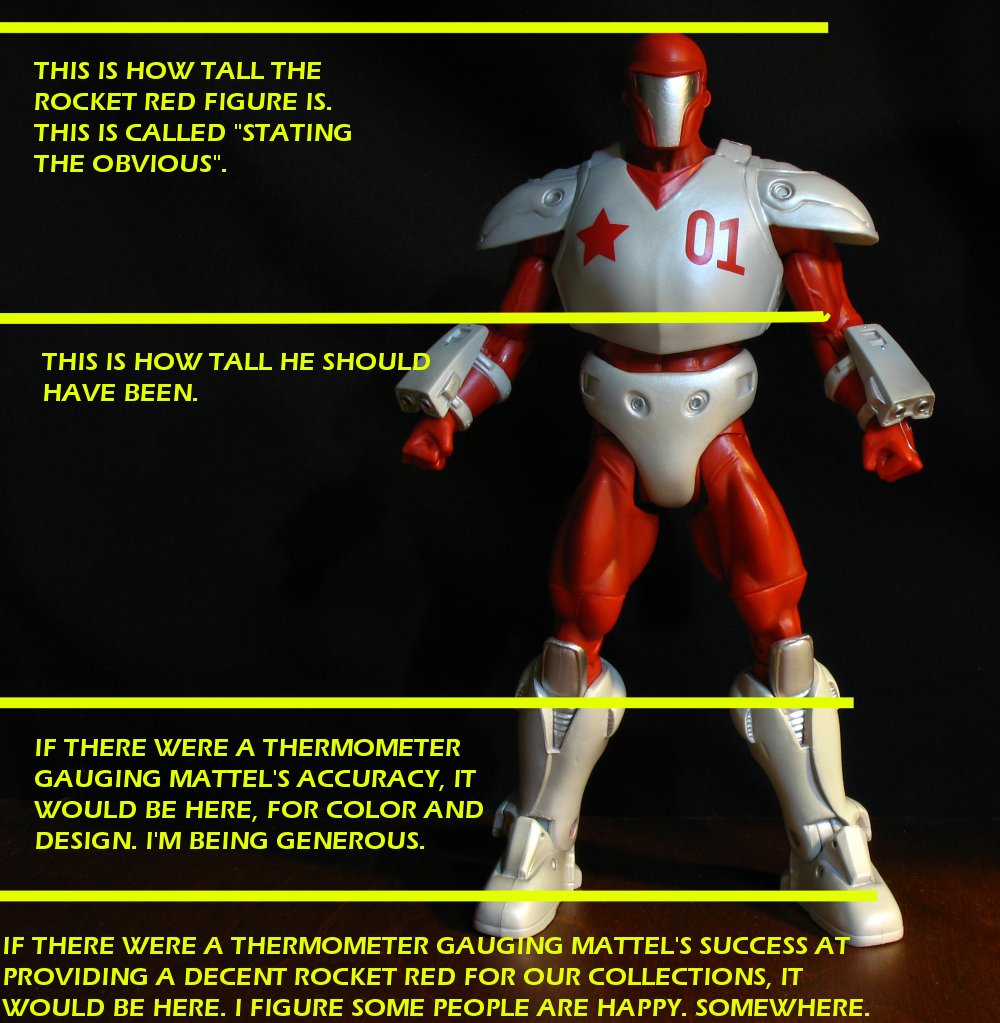 We, your loyal fanbase gritting our teeth with dogged determination throughout your rollercoaster ride of thermometer-humping shenanigans, will only get one shot at a decent, JLI-era team-building Rocket Red, Matty. One shot. And unto us, loyal subscribers, this was delivered.
Don't ever let something like this happen again. Or I will get the hose.