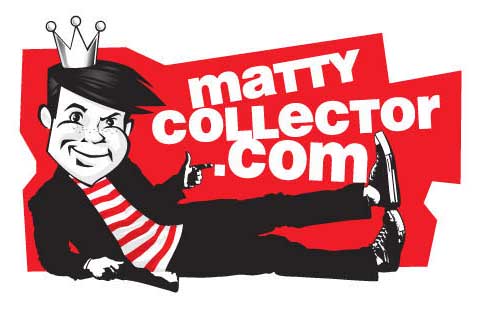 It's a double dose of Matty day today, didja get your Draego-Man figure? As always, the team is back to provide answers to all of your plastic ponderings.
How will the "deluxe" Club Infinite Earths figures be packaged? Do you have a picture of Metron to show us what it will look like?

He will be in an overzied window box very similar to the basic figures. We will reveal this very soon.*

*Please Note: this question was submitted prior to the reveal of Metron. You can check out the packaging (and figure!) in our First Look.

Have you had to make a lot of changes of the overall storyline and bios since the FilMation rights were acquired? Will there be a lot of history and characters/locales from the show featuring in the Classics continuity now?

No. While we will add in new bios for Filmation characters (that were not in the original roll out) but we will not be rewriting exisiting (even unreleased) bios to incorporate Fimation events. We already got the bios approved once and it is just too difficult to do it all again! Besides, most of the "basic" storyline from Filmation is very similar to 200X which was heavily used in the bios already.

Have the "Flashback" characters been a good success for you in the Elite line? If needed is there any chance we might ever see more than one Flashback character in a series?

They have done very well but no further plans to announce quite yet. Stay tuned.

Since the MOTU 30th Sub sold well this year, is there planning for another subscription to take its place for 2013? A concept sub or a FilMation sub by chance?

It is something we are considering but nothing to announce yet.
Additional Links